Alibaba vs. AliExpress – confused about which of the two is the right choice for your business? Read this comprehensive guide to learn all about them.
  Although they share similar names, Alibaba and AliExpress are two different Chinese eCommerce platforms that offer different services. The similarity in their names suggests some connection between the two, and there is one indeed. Both platforms are owned by the larger Alibaba group.  
  Continue reading to find out more about the services the two platforms offer and which one is the right choice for you.
  Alibaba is a multinational technology company based in China that was founded by Jack Ma in 1999. It had its humble beginnings as a company with only 18 employees and now has more than 22,000 workers. Some title Alibaba as the world's best online commerce company, which is home to some of the big names like Taobao, Tmall, and Alibaba.com.
Alibaba started off as a peer-to-peer marketplace, similar to Amazon and eBay, linking businesses with consumers (B2C), businesses with businesses (B2B), and even consumers with consumers (C2C). Taobao as a frontline for C2C, Tmall for B2C, and Alibaba.com for B2B.
Alibaba is known as a predominantly Chinese eCommerce retailer, principally through its Taobao and Tmall brands. Tmall allows customers to purchase identical items that they would find on Amazon. Tmall sells everything from beauty products to kitchen and dining items, toys and games, tools, and more. Tmall is similarly fast, with delivery times of two days or less, similar to Amazon Prime.
Alibaba is the go-to site for many individuals in terms of online shopping and is also one of the rapidly growing e-commerce sites. Currently, Alibaba outnumbers transactions made by Amazon and eBay combined. The site's main work is based on the connection of China-based wholesalers to more than 200 businesses around the globe.
Most businesses sought after products sold on Alibaba in terms of apparel and electronics. Because Alibaba.com is a B2B marketplace, their best-sellers are typically things that can be mass-produced and sold wholesale to enterprises to replace inventory. Alibaba functions as Amazon's sister site in many aspects, as many of Amazon's sellers purchase goods from Alibaba.
Alibaba, unlike eBay, does not impose a service fee. Instead, advertising on its multiple websites generates the majority of its revenue.
Alibaba's online services are used by 279 million active buyers and 8.5 million active sellers each year, according to its most recent filing with US regulators, and 14.5 billion yearly orders are placed. It's easy to understand why marketers are attracted to the website.
The company does not require a large amount of infrastructure to make the system operate because it merely connects customers and companies for a little fee.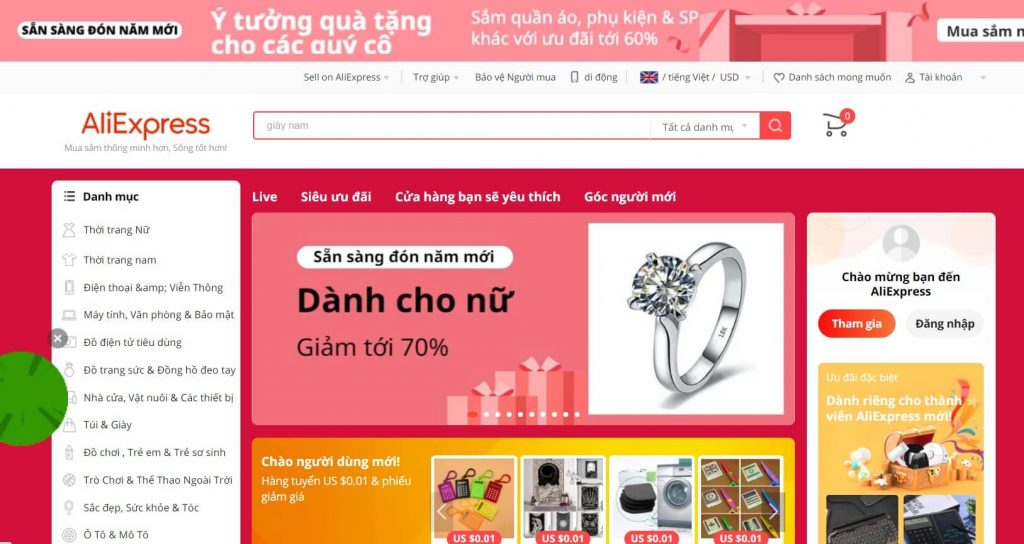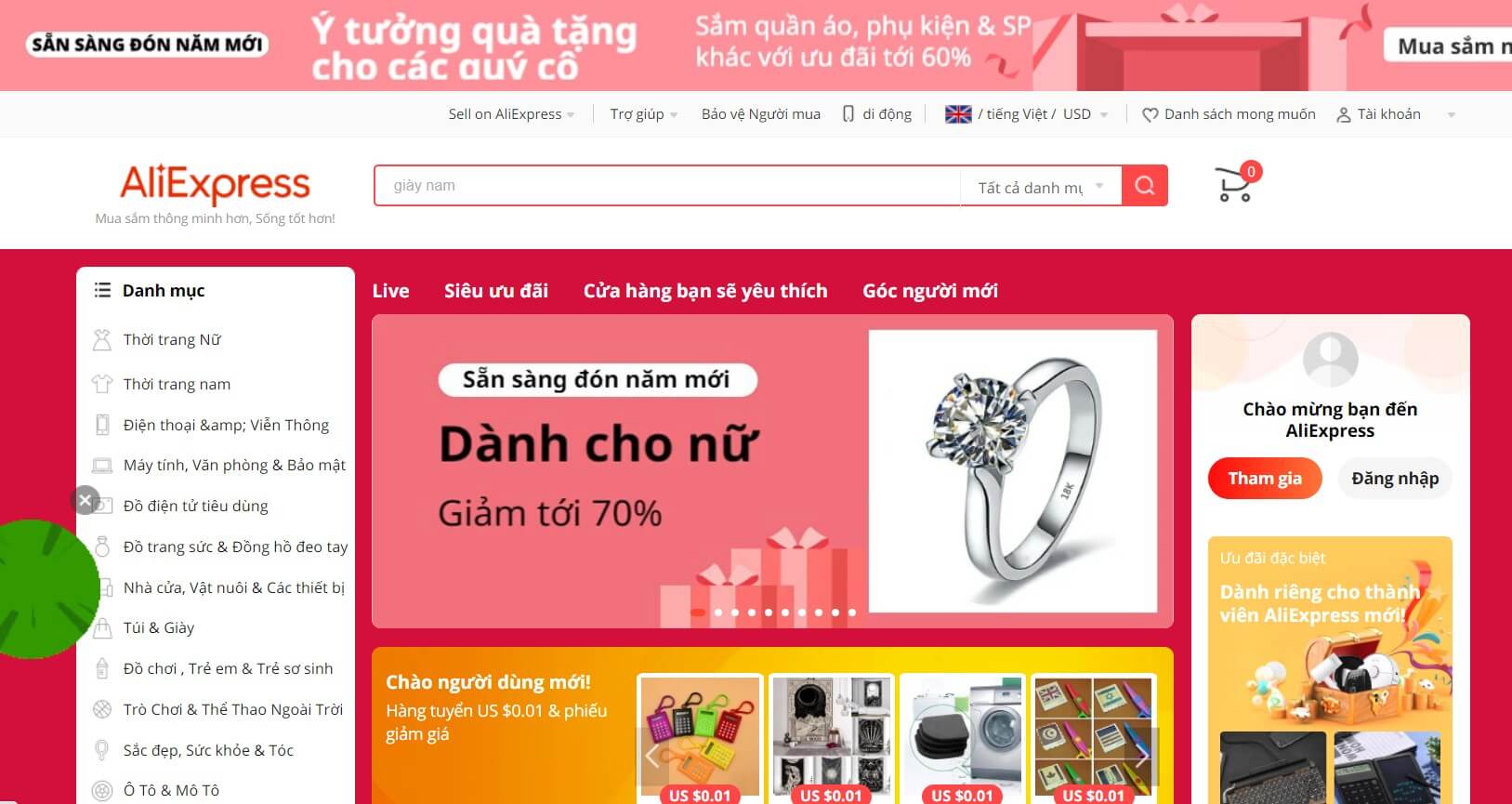 AliExpress is a renowned retail website where you can buy things for a fraction of the price of Amazon and other comparable services. Alibaba, a giant Chinese multinational firm that specialises in e-commerce and computing, owns the marketplace, which was created in 2010 and is one of the world's largest online companies.
Alibaba's retail division is known as AliExpress. In most cases, the same suppliers may be found on both platforms, but AliExpress caters to and targets customers. It works just like any other online e-commerce business, and it's where a lot of factories sell their products at market prices.
Unlike Amazon, the bulk of AliExpress merchants is headquartered in China and acquire all of their items directly from Chinese producers. This keeps expenses down, allowing them to offer free or low-cost shipping.
Alibaba has its own version of "PayPal" named Alipay, in addition to its peer-to-peer platforms. Alipay not only lets users pay for items like taxis and movie tickets using their phones, but it also allows them to invest. As a result, Alipay's Yu'e Bao fund is one of the world's fastest-growing money-market funds.
Users from all major parts of the world can utilise AliExpress. It has English, Russian, Portuguese, Spanish, French, German, Italian, Dutch, Turkish, Japanese, Korean, Thai, Vietnamese, Arabic, Hebrew, and Polish language versions of its website and smartphone apps.
Alibaba Vs. AliExpress – The Differences
  Alibaba Group's worldwide business-to-business platform is Alibaba.com which is the company's main portal. It links companies with manufacturers throughout the world. A business may discover a supplier and have bulk items shipped into their area via Alibaba.
Intended for Different User Groups
  The most significant difference between Alibaba and AliExpress is that each was designed for various categories of clients. As a result, the two platforms attract different sorts of vendors and provide distinct features. To comprehend the difference between Alibaba and AliExpress, you must first understand how each site works.
Alibaba was created specifically for business-to-business transactions. AliExpress, on the other hand, was intended to cater to individual clients. However, many smaller businesses, particularly dropshippers, use AliExpress. AliExpress appears to be comparable to Alibaba in that it connects merchants with foreign suppliers. AliExpress, unlike Alibaba, allows overseas merchants to order specific items and have them dropshipped to end-users. AliExpress also assists merchants in locating wholesale products, including cell phone cases, electronics, and other items, that are sold in large quantities at low costs.
Alibaba is a superior option for online sellers looking to buy bespoke or private label items. You may simply request modifications—like placing your brand name or emblem on products—at reasonable pricing because you are bulk purchasing directly from manufacturers and distributors. AliExpress, on the other hand, is geared for customers and so exclusively sells pre-made items that cannot be altered.
Because Alibaba was designed for B2B sales, most of the site's suppliers provide wholesale prices; you may be requested to provide proof that you are a company to have access to these rates. Furthermore, merchants frequently have minimum order restrictions, with the lowest being roughly 50 items.
AliExpress may be more effective for sourcing and testing items for new online merchants or small eCommerce firms. Despite the fact that pricing on the site is greater than on Alibaba, there are no minimum order restrictions.
Different User Experience
  Before you can place a purchase on Alibaba, you must first email and contact the provider. Unlike usual online portals, you won't be able to just add something to your cart and check out. This may add a lot of time – and frustration – to the process. This can also serve as an advantage as it provides room for communication with the supplier.
Different Shipping Methods
  The services' delivery practices are another significant distinction between Alibaba and AliExpress. The former usually offers courier or freight shipment, while the latter frequently offers both courier and china post.
Small orders may be sent by Alibaba suppliers using carriers such as DHL, UPS, or FedEx. For big shipments, however, providers frequently chose ocean freight to keep prices cheap. If you send your goods via courier from China to Singapore, they will normally arrive in two days; however, ocean freight might take up to ten days.
Dropshipping Option Availability
  Dropshipping is not frequently available from all Alibaba's vendors. AliExpress vendors provide courier shipping because it's a typical eCommerce site. Many retailers, however, also provide drop shipping. Dropshipping allows you to take a picture of a product from the supplier's shop, post it to yours, and take orders while the provider handles the fulfilment. You wouldn't have to worry about stock or shipment.
  Alibaba and AliExpress are both Chinese online marketplaces with third-party vendors. Therefore the shopping experience you enjoy on both marketplaces may vary drastically depending on the particular seller. Both marketplace platforms, on the other hand, have regulations and complaint mechanisms in place to try to provide a pleasant purchasing experience.
Businesses work directly with suppliers rather than Alibaba when making purchases on Alibaba. Alibaba does, however, have support centres, community forums, and places where official complaints and disputes may be filed. Buyers may also use Alibaba's live chat feature to contact the company's customer service. Although Alibaba does not offer phone assistance, you will be able to communicate directly with your suppliers via email.
AliExpress, like Alibaba, features a website with a help centre and a live chat option but no phone assistance. For reporting suppliers or obtaining refunds, AliExpress also features a dispute management tool on its website.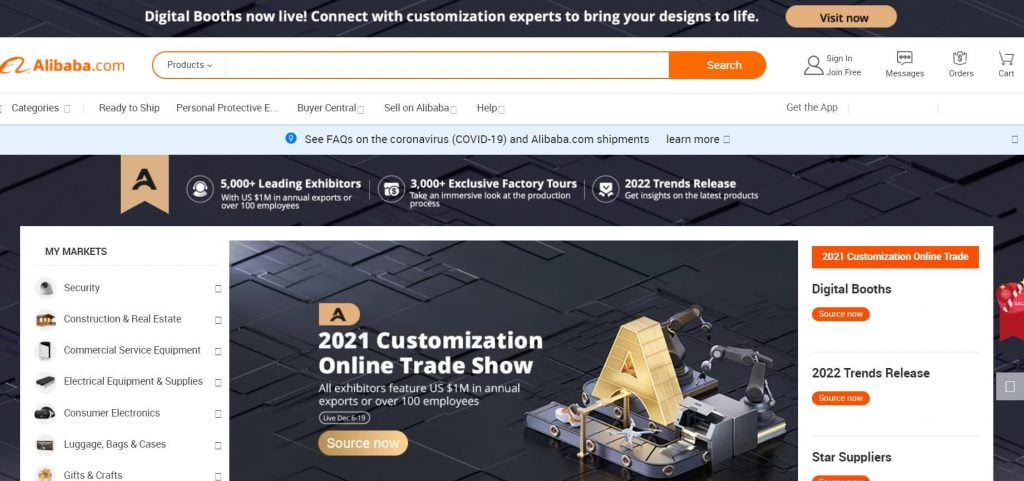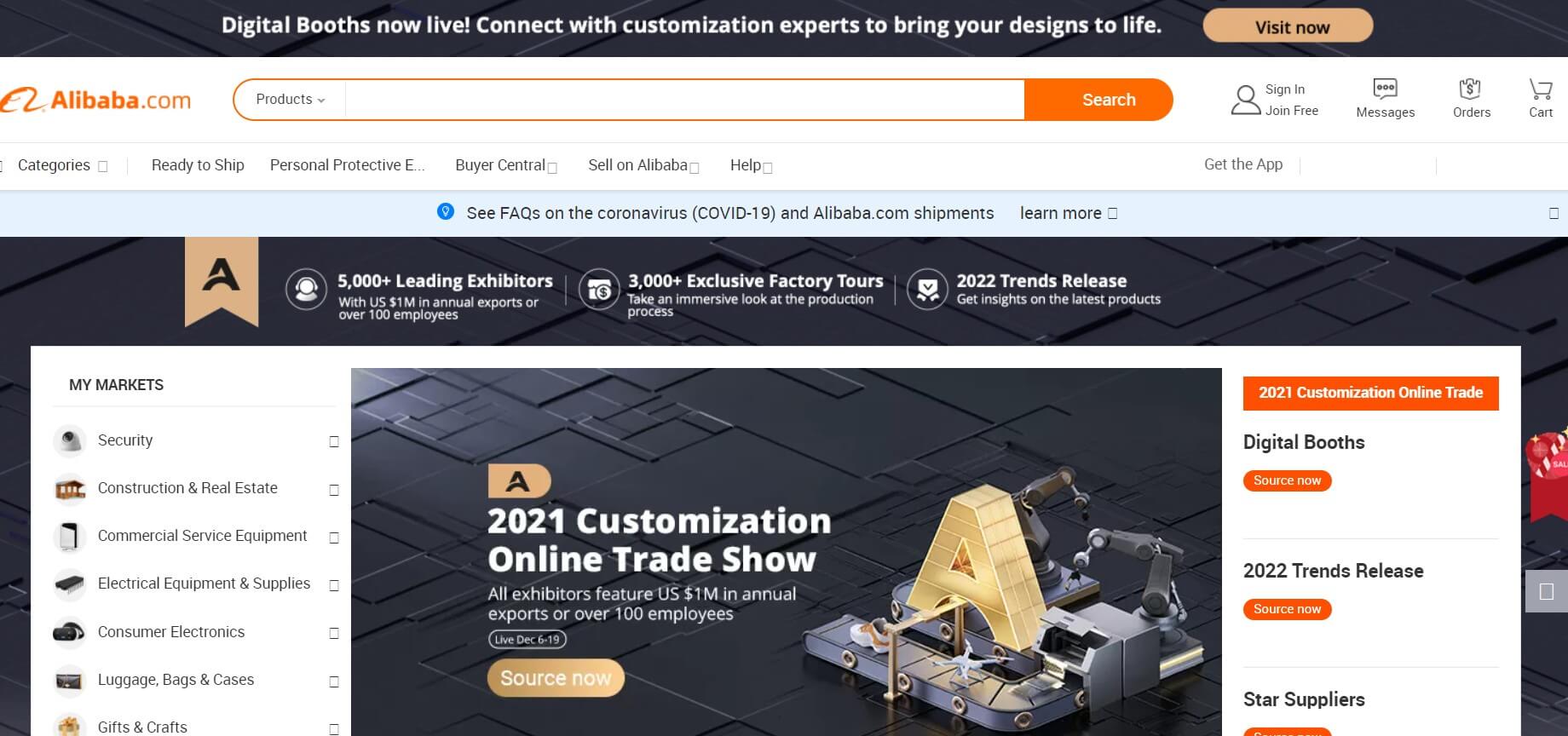 Alibaba Vs. AliExpress – The Similarities
  While AliExpress and Alibaba are two distinct platforms with unique business structures and basic distinctions, they have a lot of commonalities. They combine to become the world's most effective eCommerce conglomerate.
Subsidiaries of the Alibaba Group
  The first and most basic similarity between the two platforms is that they are owned and operated by Alibaba Group. Both platforms also provide a reasonable rate in comparison to other popular retail sites like eBay and Amazon.
  Flexible payment methods like bank transfers, credit cards, and, of course, AliPay are all available as payment options on Alibaba and AliExpress. Additionally, both platforms offer a different variation of their site to curb the language barrier and provide ease of communication to retailers. Both services provide buyer protection services for payments made directly on their sites, albeit their policies differ substantially.
Alibaba Vs. AliExpress Contrast Table
| Name | Alibaba | Aliexpress |
| --- | --- | --- |
| | | |
| | Manufacturers, wholesalers, exporters, trading companies and agents, etc. | Clothing, electronics, beauty, tools, home improvement, and appliance retailers. |
| | Negotiable pricing, cheaper in comparison to AliExpress. | Fixed prices that are slightly higher. |
| | Yes. Varies based on the supplier.(Some trading companies can sell 1 pc) | |
| | Couriers and air,sea shipping are available. | china post,epacket,yanwen,express and so on. |
| | Limited buyer protection, which is subpar in comparison to AliExpress. | AliExpress has a buyer protection policy in place that ensures safe transactions and protects customers from swindlers. If the item you got is not as described, or if your item is not delivered within the Buyer Protection period, you will receive a full refund. |
| | | |
Which One Suits Your Business Best?
  Now comes the big question, is Alibaba or AliExpress the right option for your business? The answer narrows down to a few points, which include:
-whether you are looking for a B2B or B2C solution,
-shipping methods,
-customization options,
-the cost of purchasing and shipping products.
AliExpress is an online retail platform where customers may buy from manufacturers and resellers. There are no minimum order limitations on AliExpress. However, the prices are significantly higher. AliExpress is a better solution for small or startup enterprises who wish to sell things online without maintaining a warehouse because many sellers specialize in dropshipping.
If you are just starting dropshipping business then you can start with aliexpress
Alibaba is a platform for companies who want to import huge quantities of wholesale items to resell online, in stores, or to other companies. Because Alibaba is a B2B marketplace, it provides reduced per-item pricing, the ability to interact directly with suppliers and manufacturers, and more customization choices.
In terms of shipping, Alibaba utilizes freight shipping and courier shipping. Despite the fact that Alibaba launched a new drop shipping service in September 2020, its items and capabilities pale in comparison to AliExpress's well-established dropshipping program.
If you have a lot of orders and have your own brand,will do brand dropshipping then I suggest you use alibaba to find suppliers, or contact fulfillbot to complete all the work
Alibaba Vs AliExpress FAQ
  Product sourcing is an important aspect of any retail or online firm. Both AliExpress and Alibaba provide companies with the ability to purchase low-cost items from millions of vendors. On Alibaba or AliExpress, there's a decent chance you'll find high-quality items from reputable vendors.
It's up to you to decide which platform best suits your goals. There is no definitive answer. The rationale is straightforward. You know more about your eCommerce shop and its requirements than anyone else. As a result, the choice of retailer is entirely yours. Finally, if you want to keep clients, you'll have to provide them with higher-quality items at a reasonable price.
Look for suppliers who provide the products you wish to use to grow your eCommerce business, and get in touch with them before making a purchase. Simply consider the things you want to sell, how you want to sell them, and how much control you want over margins, quality, and delivery before settling on the type of platform you will finalise.