Branded dropshipping is one of the best ways to stand out from competitors and gain customers' attention! This post is the ultimate guide about branded dropshipping.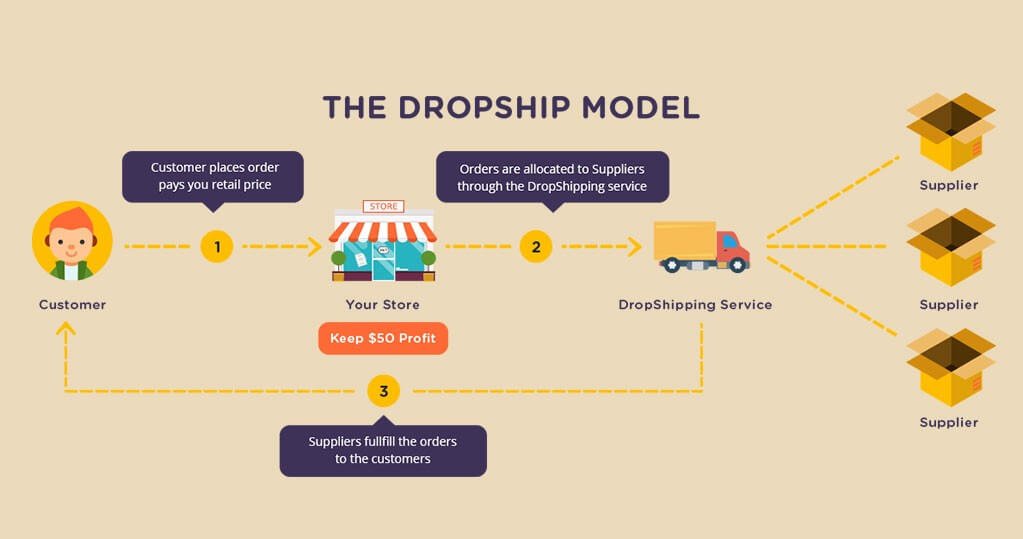 What is Branded Dropshipping?
To get familiar with branded dropshipping, you first need to know about what is the brand. Distinguish from ordinary dropshipping. A brand is one of the most valuable assets of any business because it serves as an identifier, distinguishing your products and services from those of your competitors.
Different concepts exist about branded dropshipping, which are as follows:
Branded Products Dropshipping:
  A method of selling branded products online where you do not own the merchandise for sale. You choose the products from brands with good recognition and substantial reach among the audience. The original manufacturer directly fulfills the items, eliminating the need to keep any inventory.
Developing your brand product:
find niches products, look for factory and let they production, create a design, add a logo, perform advertising, and let dropshipping agent fulfillment order.
In fact, you can do it together as dropshipping agent, tell them your thought and products, They will help you find the right factory, make your brand label and your brand packaging, and then ship orders. You only need to be responsible for product development, brand design, and brand marketing. Fulfillbot can do these work!
White Label Dropshipping/ Private Label Dropshipping: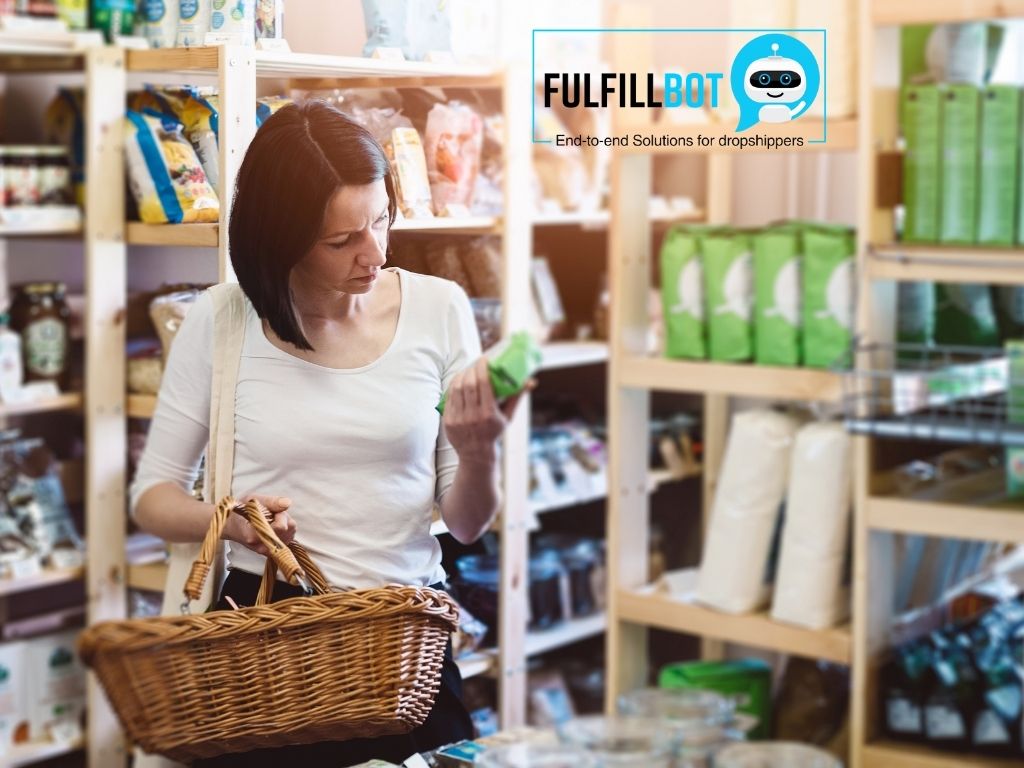 Advantages of branded dropshipping:
Several benefits exist for branded dropshipping. Some of the main benefits are as follows:
● Create a Sense of Trust: By assuming the identity of a well-known brand, a store can have a higher chance of getting that customer's first purchase. In addition, if the store has a trustworthy identity, it will be more likely to get that customer.
● Keep Your Shopping Stress-Free: Curate! This is key to making your online shopping less stressful. If you have too many products, the customer will get overwhelmed and not buy anything. This makes your product selection manageable. By curating the stock, ensure your site is accessible for customers to navigate and help them actively prune your stock.
● Add Value to Your Product: This will strengthen your market presence when you offer products from well-reputed brands. Doing this will help you increase sales and earn extra profit.
● Reduce Your Refund Rates: Brands well-known to consumers tend to be trusted. When brands are known by their customers, this will reduce return or refund rates.
● Build Clear Products Identity: When it comes to engaging with the customers, brands with a relationship with them help you build precise identity products.
● Develop Sense of Safety Among Customers: You know what they say; people avoid risks. And making a purchase, especially online, is risky. But by taking the time to offer them what they are familiar with, you can decrease the risk factor and help them feel safer.
● Strengthen Customer Relationship: Branded dropshipping helps you create a uniquely personal experience that ultimately strengthens your relationship with consumers.
● Keep Your Customers Coming Back for More: It's essential to keep your existing customers happy. Making new ones is about 5x more difficult than keeping the ones you've already got.
● Stay ahead of The Competition: You can stay ahead of your competition by offering exactly what your customers need.
Disadvantages of branded dropshipping:
Besides having pros branded dropshipping also have a few cons that you cannot ignore.
● Order Completion and Lead Times Are Less Controllable: The biggest problem with branded dropshipping orders is the lack of control over order completion and lead times. If a customer orders an item from you, but the thing takes too long to deliver from one of your suppliers, you lose the customer forever.
● Dependency on Stock of Other People: Dependency is the worst thing in business. Dropshippers are aware of this fact, and they prefer to work with brands that have up-to-date stock. This is the major con of branded dropshipping as you never know if the goods will be readily available, and your accounts can get negative reviews because no goods are present.
● Less Profit Margin: Before starting a branded dropshipping business, you should focus on more minor profit issues. If you still want to own a branded dropshipping store, careful planning and cost assessment will help you overcome the fewer profit issues.
● Poor Customer Service: If a supplier from which you are sourcing your products if he offers a late delivery, ship the damaged items, replace the item. You will be responsible for it ultimately. If a customer experiences poor customer service, likely, they will not want to purchase from the same brand again. If a customer does not buy from the same brand again, it creates a competitive disadvantage for the brand on its target market.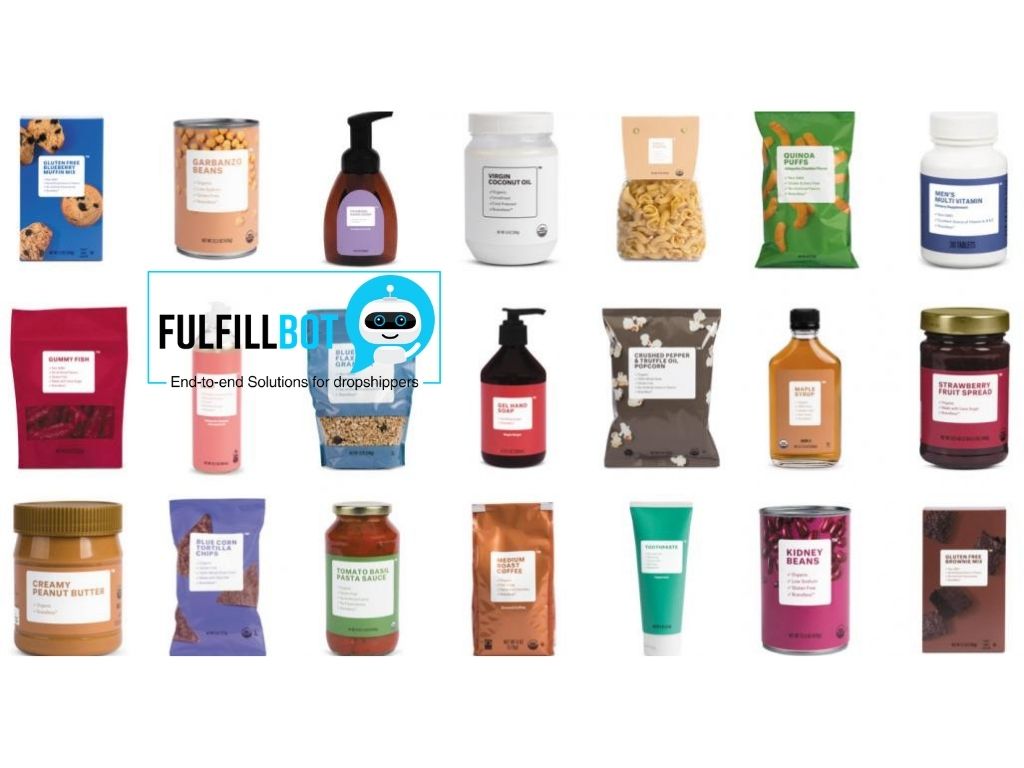 What is the difference between dropshipping and branded dropshipping?
Dropshipping is the selling of unbranded products or products branded by other companies. Because there may be many people selling such products, competition may be fierce and profits low.
Branded dropshipping is selling your own branded product. The easiest way is to use self-designed packaging on the product. In some cases, you have control over the product development and manufacturing process.
How Does A Branded Dropshipping Work?
The process of how branded dropshipping works involves several steps. Some of the significant steps are listed below for your reference:
First of all, you find a supplier to source your product
To strengthen the relationship and ensure trust, you sign an agreement with your supplier
Your supplier is responsible for storing your inventory
You build the e-commerce site or storefront.
Then your customer accesses your store to place an order
Later you carry out the payment process
You send the order to be fulfilled by the dropshipping supplier or service.
The dropshipping supplier or service prepare an order for shipment
After preparing the order, the dropshipping supplier deliver the order
How to Start Branded Dropshipping?
A private label business is an excellent way for business owners to earn more money and expand their customer reach. It works by creating personalized products with your brand name rather than its brand name. The key is to ensure that your product stands out from the rest and attracts consumer attention. You need to follow the given steps to start your private label business:
The first thing that you need to do is product research. Product research is the overall process of evaluating different products to find the right product for your business. You only want trending products right now, especially if you are looking for hot products. Try to focus on a particular niche. Product research involves product sourcing, analyzing customer demand and competitors, determining your profit margin, developing and testing a product idea, and looking into manufacturing options.
After correctly performing product research, you could make a well-informed decision about whether the product will sell in the market or not.
Two practical tools assist you in product research, including Helium10 and Jungle Scout.
google trends will help you analyze product trends
and use some Adspy tools Analyze your competitors' advertising products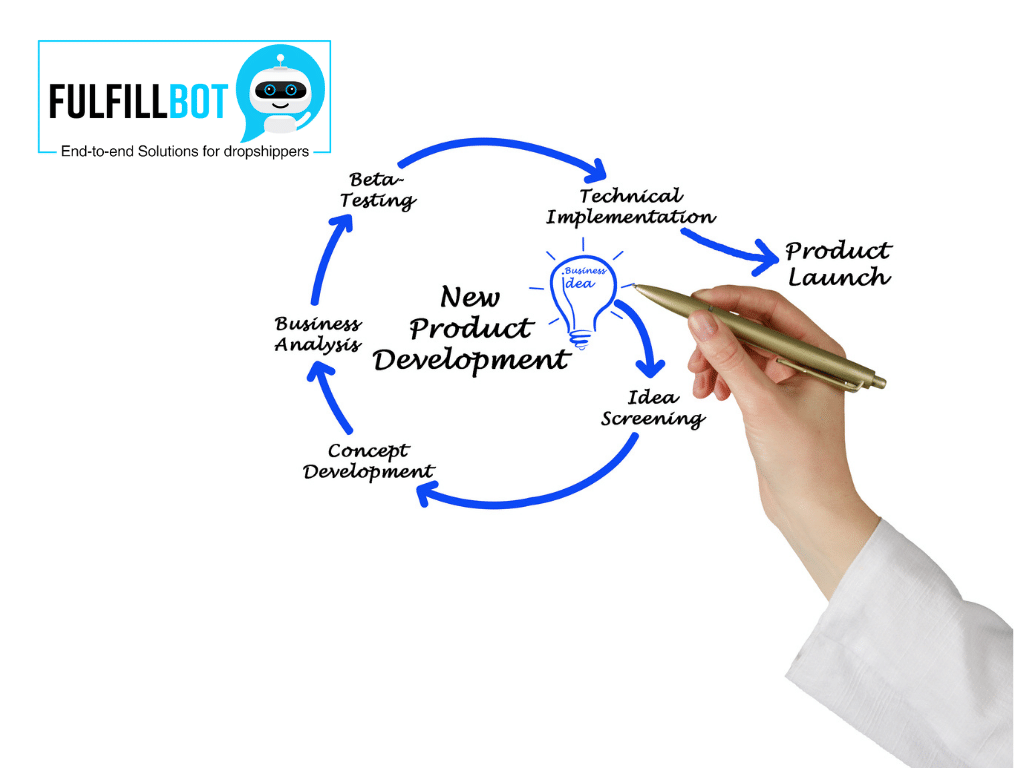 2.Private Label Products: Know the Costs:
The costs for Private Labels vary for every business. This is because each company has different factors to consider, such as the product, logo, packaging requirements, and distribution channel.
It would be best if you considered the following things when determining the cost:
—Manufacturing of product
—Design preparation
—Advertising
—Branding
—Additional costs
Determine the cost for each category listed above to find the actual price of private label products. The cost of private label brand or white label products is more than that of dropshipping or branded drop shipping. When you acquire wholesale private label products, it could help you save up on extra expenses.
3.Find Out and Make Selection of Products:
At first, need to start with a single product for your private label brand. Starting with multiple products at once makes everything confusing and results in low profit or loss. You have better control over the manufacturing process, profit margin, or supply with a single product. You can slowly increase your private label brand, which will ultimately help you stand out from your competitor private label companies.
A single product option exists to switch your product if you are not getting the target profit. The private label dropshipping suppliers help you achieve this.
If you have a low profit, you can begin with private label products for small businesses. Make changes to your product and see if it helps in increasing your branding.
4.Determine Target Audience:
Defining your target audience is one of the most important things that need to be done before you decide to sell a private label product. Consider your target audience to be potential customers likely to buy your products online. You want to make sure that you're targeting a broad enough market to find potential buyers for your product.
5.Research the Competition:
Researching the competition is an essential part of your marketing plan! It's necessary to know everything you can about your competitors. This will help you find out what they're offering, their prices, and why people choose them over you. Even more importantly, it will help you identify specific weaknesses in your competitors' businesses that you can capitalize on by offering an even better product or service.
The following tools can research competitors:
1. Adspy tool: Research competitors' FB ads,for example:Adspy, Bigspy and so on.
2. Some SEO tools for example SEMrush, Ahrefs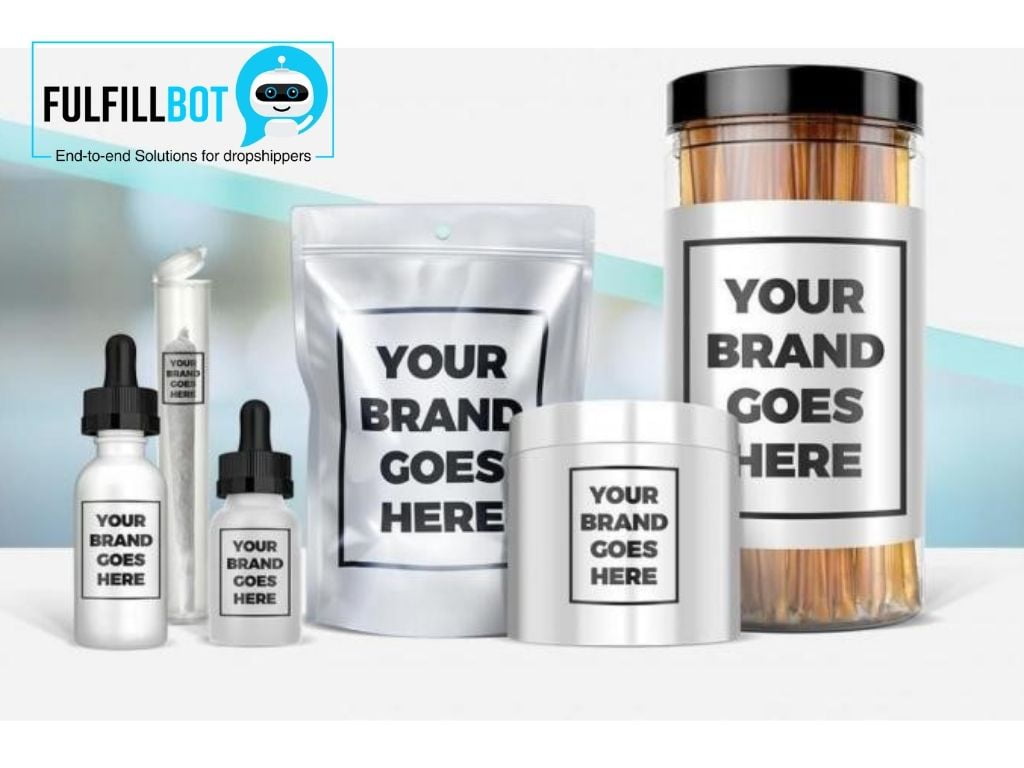 Finding a reliable manufacturer is often the first and biggest challenge when starting your own business. Finding the right private label products wholesale supplier can make the difference between success and failure. It would be best if you took the time to find the right partner to work with because there is a lot of money involved, and you don't want to risk everything on someone who won't follow through.
You must take a good look at the quality of the product you are about to buy. It would be best if you had to check the company's reputation, any possible legal issues, and all of their certifications. To find these, you can read online reviews about the company and check for any bad reviews.
About supplier you can read this post:Sites Like DHgate
7.Start Building Your Brand:
This process involves making a logo for your brand. Choose the name of your brand with great attention. This is because you need to find out if the name you are choosing has a similar website or a logo or domain already exists. This will prevent you from doing so because of copyrights.
You can do this yourself or hire a professional graphic designer to have your logo or website design. This can be accomplished in three ways: 1) Private labeling the product, 2) Putting all information behind the brand name so that consumers feel safe with making a purchase from you, 3) Making sure that nothing about the product is confusing to the consumer, so they understand what they're buying and where it's coming from. This will also help you build trust in your audience. 
These are brand named tools:
Shopify business name tool
Namebounce
8.Launching Your Business and Starting to Sell:
Next is to launch your business and start selling. You need to specify the cost associated with the particular ecommerce store you are choosing. You can even throw the product ton multiple stores or create your store. Before that, you need to have proper marketing, plan prepared to start your business successfully.you can use shopify or wordpress woocommerce tool build your own brand site.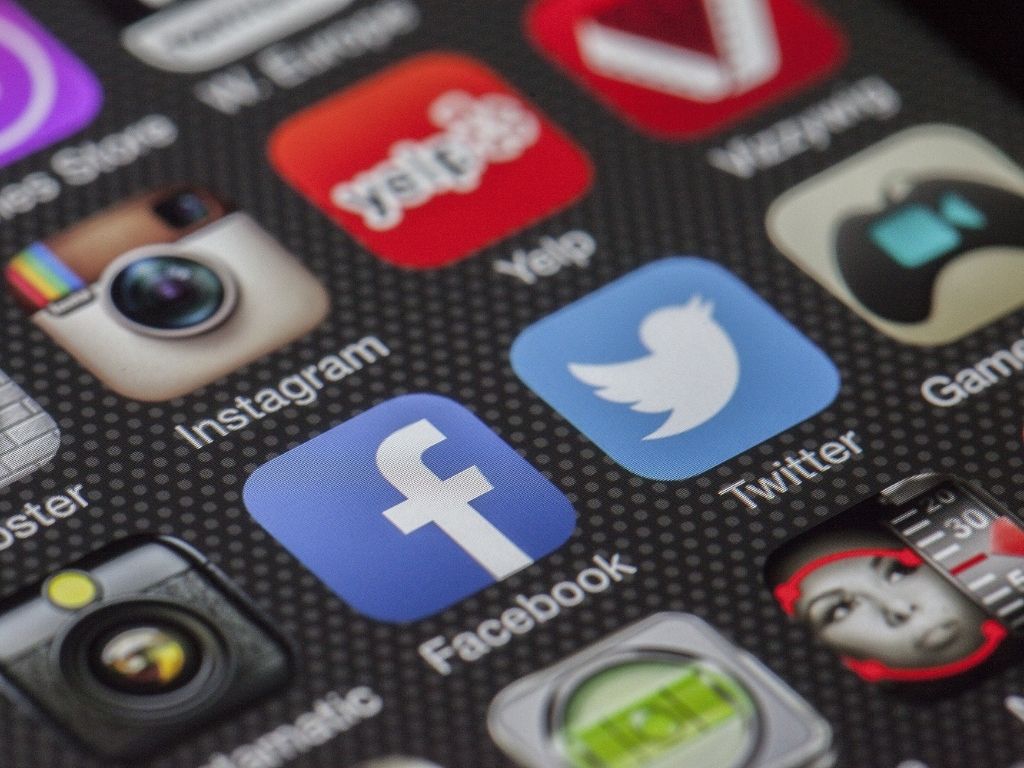 9.Marketing Your Products:
Marketing is a way of making customers aware of the product for the sales of your product or brand. You can use the marketing approach to make customers know about your product. You create a demand for your items through the branding, packaging, and promotion methods you select. 
You can begin do advertising now,
The following are commonly used advertising tools:
1. Facebook Ad
2. Google Ad
3. Tiktok Ad
4.Snapchat Ad
The supplier will ship your order to the customer.
This is usually done automatically by the software.
What needs attention is the delivery time and ship time. Fast delivery time means a good user experience. otherwise, there will be a lot of disputes or negative feedback, which will cause your business to not last long.
Fulfillbot provide a one-stop dropshipping solution,
Free Registration, No Monthly
We are a professional drop shipping Supplier. One stop dropshipping platform.
Can I dropship branded products from AliExpress?
AliExpress allows dropshipping. But you can hardly find the right branded dropshipping supplier, some sellers may put the seller's own brand in the package, which will make your buyers find your store is dropshipping.
so if you plan do branded dropshipping I do not suggest you use aliexpress do it.
Tips for Starting Brand Dropshipping:
Some of the tips make your private label business move at a rapid pace if you take them into account properly. These tips are as follows:
Avoid Over Saturated Markets:
Suppose you plan to sell private label products for small businesses on broad marketplaces. In that case, it is not recommended to sell a product if there are already too many sellers of that product. When a market becomes too saturated, it is often difficult to find customers.
Increase Number of Products with Time:
Sticking to a single product for too long is not good. Doing this will prevent you from proceeding. It is recommended to change your products and see if there is an increase in your revenue.
Working on Pricing means that your task will be to find out the best prices for private label Wholesale products. Suppose you keep the pricing below that of your competitors. Your sales will shoot up. On the other hand, if the price you offer is too high, you cannot survive. Therefore, it is essential to create a strategy for pricing. The strategy should be specific and unchangeable, especially in the private label business.
Make Your Product Stand Apart:
The most important thing you can do is differentiate the products you will be selling. Products that others do not sell or have better specifications than what others are selling. There are various ways of doing this, and it all depends on the type of products you are selling. You can improve the product quality, make it more affordable to customers, find new uses for it and make it more attractive or use some other unique selling factor.
Carry Out Proper Market Research:
Proper market research is essential for creating a successful private label business. Market research is the key to understanding your customer and the product very well. You can carry it out in many ways, such as social media, direct marketing, blogs, and surveys. If you did not research properly, you might end up failing.
FAQ:about Branded dropshipping
Can you do branded dropshipping?
Branded dropshipping is similar to your regular dropshipping. The only problem is finding a reliable dropshipping agent. who can help you with product sourcing, branded, and order fulfillment.
Is branded dropshipping better?
Yes! This means higher profits and a better user experience, increasing brand loyalty and boosting your profits.
How much can you make with branded dropshipping?
This will determine the cost based on your needs. If you just add a brand label, then the cost is low.  you can contact our support
Branded dropshipping will immediately add legitimacy to your company, from private label products to white label products. You'll stand out among your competitors because you have a product no one else has. And best of all, private label brands can be more profitable.
The online business industry is mushrooming at a faster pace. Today, approximately 90% of people prefer to order things online instead of visiting any physical store. Whether you are looking for something specific or just browsing, you are sure to find amazing opportunities with thousands of suppliers across all verticals.
You must invest in either branded dropshipping or private label products to make your business stand out.