Sellers on Amazon aim to be on the top list. But, there are things to put in place first to achieve this. It is crucial to have lower prices and trust from buyers.
Good quality control is also vital. Sellers can get these through proper sourcing. For instance, they can buy goods on Alibaba and then sell them on Amazon.
The advantage is getting inventory at the lowest prices. But this doesn't mean compromising on quality. Selling these products on Amazon can get you among the top reputable suppliers.
We are sure this is something you are interested in at the moment. Keep reading to learn more about buying from Alibaba and selling on Amazon.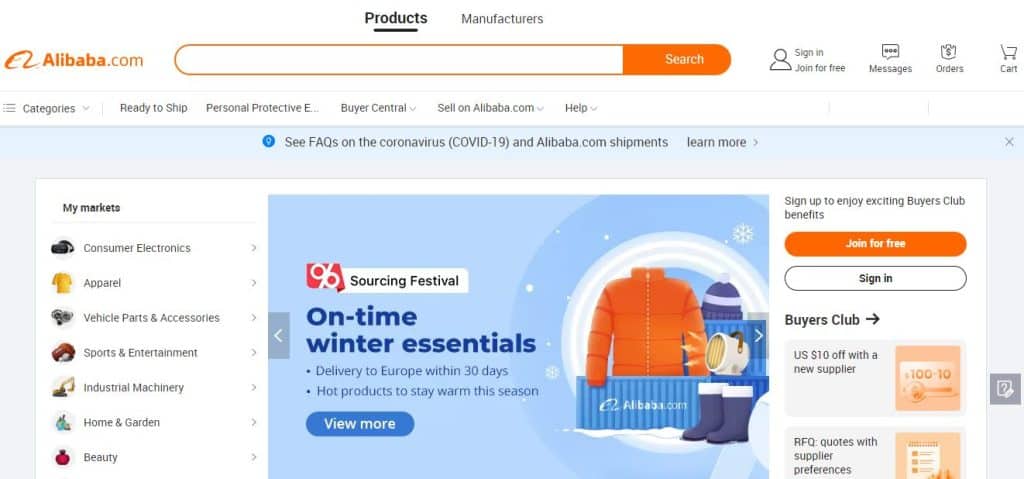 Alibaba is a business e-commerce platform operating worldwide. It connects sellers to brands. Besides, manufacturers and suppliers.

The platform boasts millions of products, both standard and customized. Buyers order goods in bulk to resell online or in-store. However, this is different from Amazon.
For Amazon, buyers make one-off orders. They order products in less quantity.
Alibaba connects buyers to thousands of suppliers worldwide. Thus, it becomes easy to get high-quality goods at cheaper prices.
Moreover, the type of buyer doesn't matter on Alibaba. You could be the CEO of the biggest company in your country. Or you can be a new business owner finding a foot in the game.
Anyone can order products from Alibaba.
The Advantages and Disadvantages of Buying From Alibaba and Selling on Amazon
There are pros and cons of buying on Alibaba to sell on Amazon. But, the advantages outweigh the drawbacks. Here are some to consider while planning the business.
You can buy very high-quality products from Alibaba to sell on Amazon. We understand that there are some quality issues with some vendors. Hence, you may need to do your due diligence from A-Z.
It might help if you get product samples first.
Businesses buying on Alibaba often go there for low prices. Wait, low prices don't translate to low quality all the time. Alibaba vendors sell items wholesale because you order in bulk.
Otherwise, the cost for small orders is higher. The minimum order quantities are reasonable. You can negotiate with the manufacturer to get the amount you want.
Most suppliers on Alibaba have money-back guarantees. It is one of the aspects to check when vetting a supplier. You will get your money back if the products don't arrive.
Moreover, some suppliers also allow easy returns for damaged products.
4. Availability of Samples
There is a process if you want to buy on Alibaba with ease. It isn't like your local online store. Getting product samples is part of it.
You may need to get product samples to verify quality, design, and color. The product samples you get will also give you a slight idea of the shipment process. Missing this step is like making blind buys that might go wrong.
5. Straightforward Negotiations with Suppliers
Most suppliers have straightforward negotiations. They have been working in the reselling business for a long time. So they know the questions to expect from buyers.
Responses from them are easy to understand. But you can ask for clarifications where necessary.
Alibaba is the biggest global online e-commerce platform. But, it faces scams and fraud issues from suppliers. These suppliers present themselves as genuine vendors.
Often, they have all approvals and good ratings. Thus, it becomes hard to spot them among the rest. While Alibaba gets smart to counter this, the scammers get smarter.
Some major scams include getting low-quality goods or no goods at all. You can watch out for this and other possible scams!
As a massive online e-commerce marketplace, thousands of vendors exist for one product. Do you see what the competition is like on Alibaba? Everyone wants to sell on this platform. Thus, most suppliers keep their pricing low.
As a result, it becomes hard to survive on Amazon. That's because your competitor can get goods at cheaper prices from Alibaba and sell them at even more reasonable prices on Amazon.
Hence, most people say it is hard to buy from Alibaba and sell on Amazon.
Other vendors will buy the original concept of your product. Later, they produce a similar item at cheaper rates. It means they will sell the replica at almost half your Price.
Online businesses call this counterfeiting.
How to Buy Products from Alibaba Cheaply and Safely?
Alibaba is one of the safest sites for business owners to buy products wholesale. It is the best platform to source products if they want to resell in their local stores or online. But, there have been complaints of scamming.
It isn't a lie! Regardless of where you are buying goods from, understand there are risks. But, there are ways to purchase items on Alibaba at low prices and with no issues.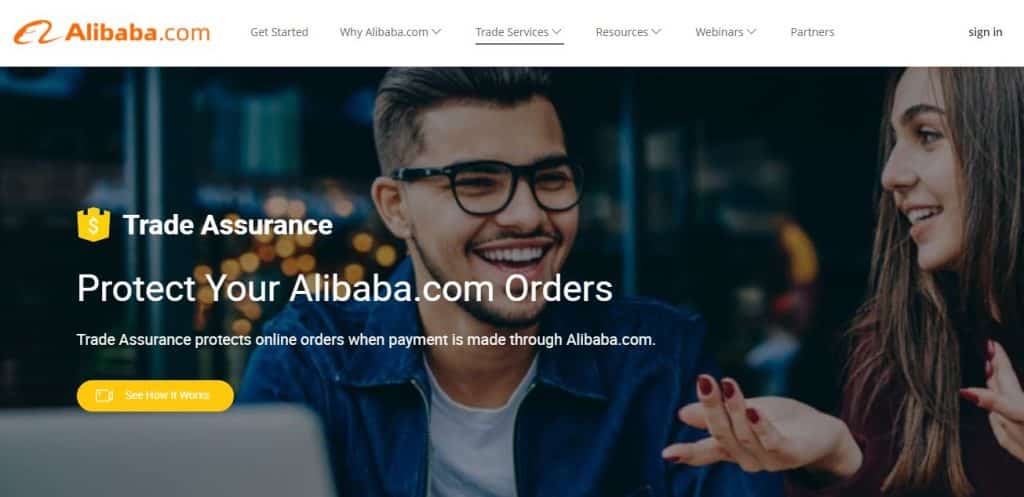 First, ask each supplier for their trade assurance certificate. You want to be confident that they are authentic. It doesn't mean you should settle on the first supplier with certifications.
Instead, you can discuss product prices with more sellers. The point is to get a reasonable one for your needs. Determine their payment methods.
2) Confirm Payment Terms and Method
Ensure they don't ask for private payment. Or payment outside avenues that Alibaba recommends.
3) Ignore Counterfeit Products
Likewise, be on the look for counterfeit items. So many of them exist, and you don't want to be a victim of such.
4) Dodge the Communication Barriers
There can be miscommunication when speaking with manufacturers. Ensure you both understand each other.
Otherwise, don't make any orders if miscommunication is consistent. If the language barrier issue can't be sorted, proceed to the next vendor.
5) Use Alibaba Search Bar
Alibaba has a search bar. It helps you get what you are looking for faster. The platform also offers similar manufacturers and product categories.
Get samples from many manufacturers and compare. It is advisable to get samples before placing your order. But you will need to be patient to avoid duds.
Need Sourcing Agent & Dropshipping Agent?
What Are the Risks of Sourcing Products From Alibaba and How to Avoid Them?
Most risks of buying from Alibaba stem from transactional fraud. Others are wrong product selection or the manufacturer. Check out some primary dangers you can encounter while buying from Alibaba:
The wrong product strategy
Unreliable resellers or suppliers
Payment frauds
The products you get don't match those in the pictures
Low-quality items
Solutions
Here are some tips on how to get reliable suppliers on Alibaba:
1) Select a Genuine Supplier
Check for gold suppliers. Most of them have solid reputations. These suppliers care about their rating.
You want to ensure you aren't dealing with intermediaries. Ask questions about production, products, and after-sale services. It is crucial to ask for their phone number and a licensed copy.
English-speaking suppliers are the best to deal with in such cases. You can arrange meetings on Skype or other media. These are part of the ways of vetting manufacturers on the platform.
2) Select a High-quality Product
Different countries have different quality standards. Ensure the products meet all your requirements. You can ask the supplier for samples before ordering in bulk.
Sometimes, the actual product might look different from the pictures. So, test products with open eyes.
3) Use Alibaba's Trade Assurance Program
Alibaba trade assurance protects the buyer's order. It is a way of mitigating risks by allowing money-back guarantees.
4) Check the Details of Your Payment Transactions
Payment transactional frauds are common on Alibaba. Hackers can enter any account or mailbox. After that, they can give the wrong payment details.
It means that you will send funds to the wrong account without knowing. In a real sense, it belongs to a hacker. Compare the importer's bank account name and the company's details on Alibaba.
Take all security measures the same way you sell on sites like Amazon.
5) Make a Product Research
The products you choose should be in high demand by customers. Ask yourself why you should buy the item. Create a product concept and analyze the business's metrics.
Don't forget to consider good profit margins.
What Type of Products Sell in Demand On Amazon?
You can't buy anything on Alibaba and hope it sells well on Amazon. That is why product research is necessary. Here are some goods that do well on Amazon:
1. Reasonable Retail Price
The price range above is easy to cater to direct costs. Here, we mean the costs of the goods sold, advertising, and Amazon fees.
Goods higher than this range mean your conversion rate will drop. The same applies to the number of people seeing the product and buying it.
2. Low Seasonality
We target items that sell all year round and not in specific seasons. Google Trend reports have a Chrome extension to show seasonal sales that you can avoid.
3. Average Reviews
Products on the site with positive or negative reviews below 200 are fantastic. But, for top Amazon sellers, below 100 is ideal.
4. Small and Lightweight
It is easier and faster to import products via air. You don't want items that can be too expensive to ship.
5. Improvements
A buyer can implement the feedback from their competitor's product reviews. Check such reviews and create superior and improved products at reasonable prices.
6. Easy to Manufacture
No one wants to encounter manufacturing processes or quality control issues. Experts advise starters to avoid glass, electronics, and very complex items.
Top 10 Tools to Find Amazon Niche Products
There are so many product research tools in the market. Here, we narrow down to 10 of the best. See our selection below:

Google Trends helps you sell profitable products on Amazon. It shows the popularity of the product and where its popularity is in different places of the world.
You can see the previous similar trends and suitable purchase times of the item. This tool also helps you sneak in on competitors.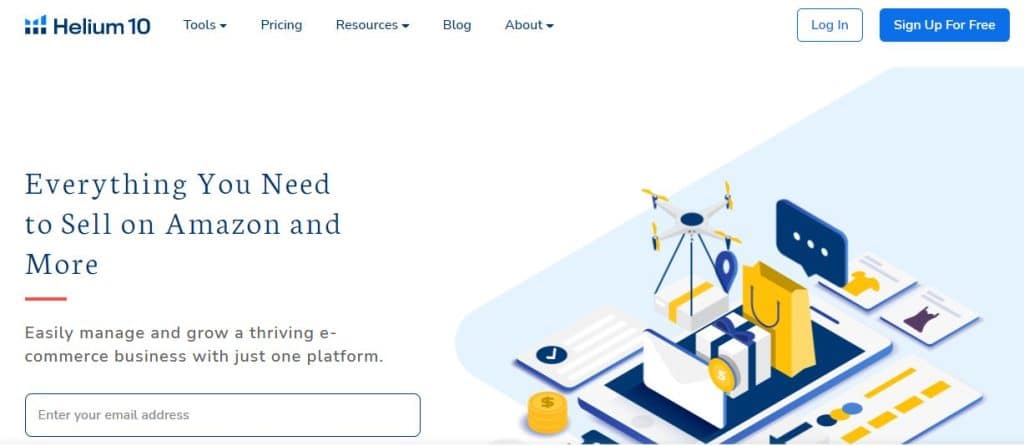 Helium 10 allows you to track data you store in different areas. It includes keyword searches, inventory, sales, and stock. Your subscription gives you access to other tools within Helium 10.
All help you research Amazon niche products. There is a free plan, platinum, diamond, and enterprise plan.
The price range is $97-197 per month. You can ask for custom pricing if you want to take the enterprise plan.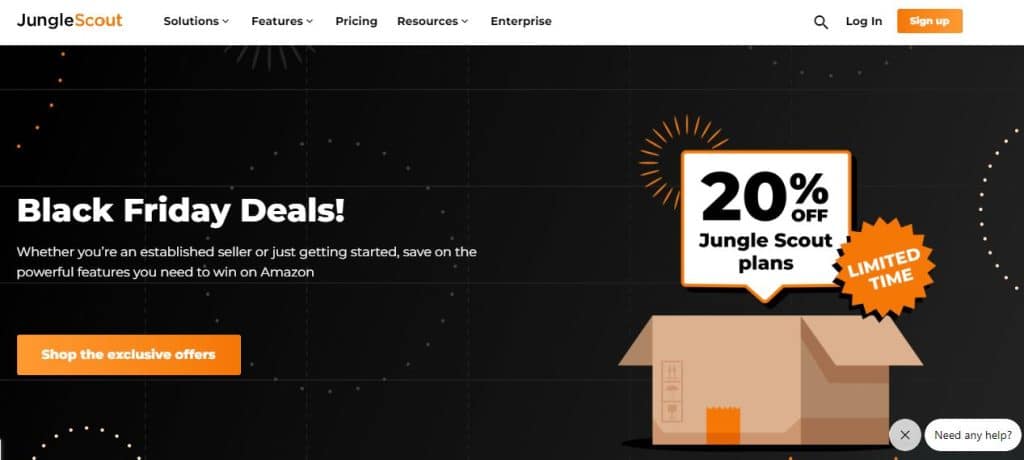 Jungle Scout is an all-in-one product solution for Amazon sellers.
It comes with many functional categories. These categories are suitable for new sellers, current sellers, and massive agencies or organizations.
It has a basic, suite, and professional plan. The costs range between $49 and 129 per month.
Moreover, there is a 7-days trial with a money-back guarantee.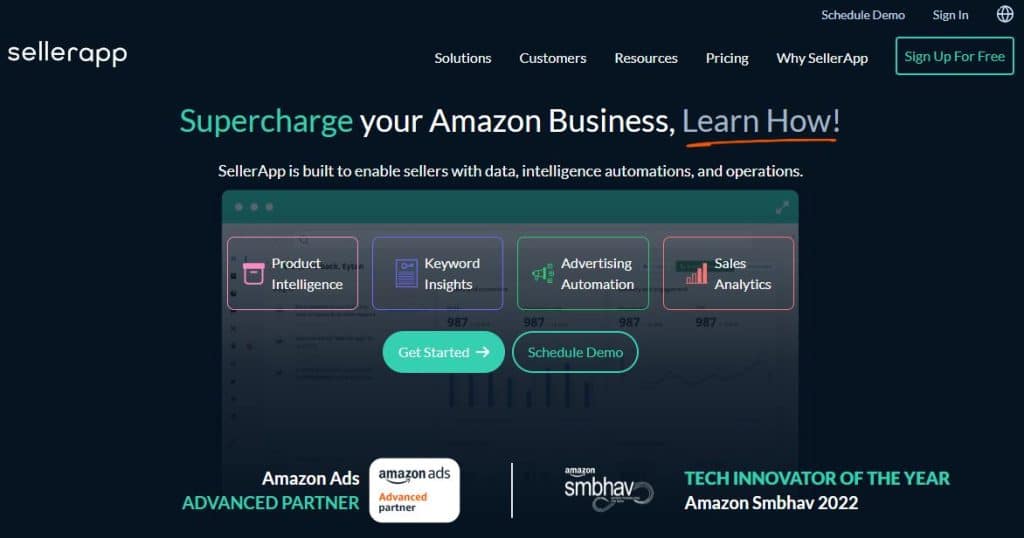 SellerApp combines many features to make product research, marketing, and sales easier. It comes with some actionable insights one can use to improve their business.
Its statistics are awe-inspiring. Over 97% of its users agree that they can see an increase in revenue from using this tool. Amazon sellers can get the pro lite, professional or enterprise plan.
Costs range between $99-199 per month. But, the enterprise plan comes with custom pricing like the Helium 10 tool.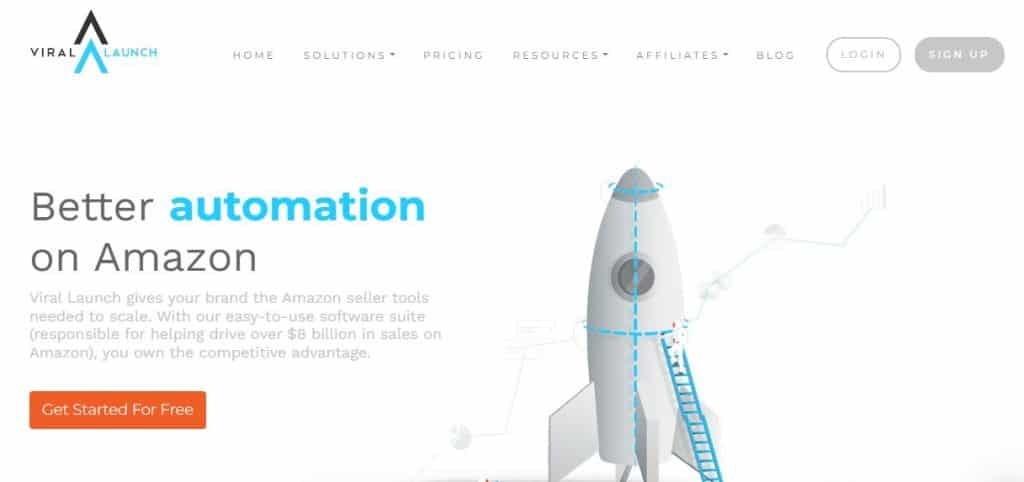 Viral Launch has features for product discovery, keyword research, and market intelligence. Besides, there is one feature for competitor intelligence.
It comes with Kinetic to automate the Amazon PPC. It saves time, and you can get tons of info. There is a MI Extension, beginner, pro, brand builder, and Kinetic plan.
Prices range between $25-199 per month.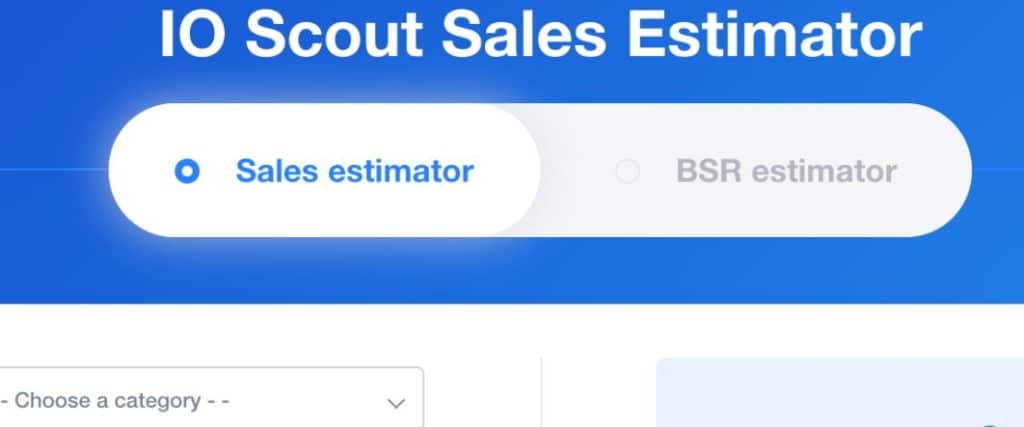 IO Scout can access data from over 150 million items on Amazon. It comes with many features, including the Amazon FBA calculator. The tool identifies potential trends.
It can tell the market activities that happened in the past. A user can remain ahead of the competition by knowing trends before they occur.
Subscription is per month, 3 months, or 1 year at subsidized monthly costs.

AMZScout helps sellers know essential trends. Use this tool to know if the product niches you spot are viable. It can show you other sellers inspecting specific places.
The tool gives the user access to Google Trends data analytics. You can also get product sales estimates. Besides, you get fees on FBA costs and expenses, etc.
There is a Pro extension and an Amazon seller's bundle. Their pricing is $45 and $50 per month, respectively.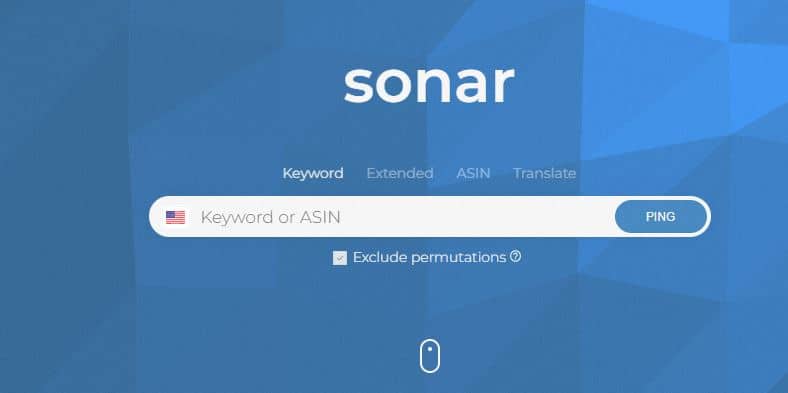 Sonar is a free tool to track keywords and see the visibility of your products. It offers A/B testing to give crucial insights into your listings' performance.
Most people love it because it is less complex.
AmazeOwl is one of the most underrated Amazon tools. It gives accurate data to help you launch winning products on the platform. A beginner can create a good business aligning with their schedule.
It means they save more time on researching and developing product ideas. Besides, they can stay ahead of their competitors.
The tool spies on daily changes competitors make. These are changes in Price, titles, keywords, etc. There is a FREE starter plan. You can buy the growth or establishment plan for $20 and $30, respectively.
Tips to Buy Products from Alibaba and Sell on Amazon
Here are some tips and tricks to help you sell on Amazon with ease:
1) Sell Private Label Products
Private label products have your logo, and you can sell them under your brand name. This strategy has more work to it. But here are the benefits:
• Stand Alone
Private label items mean you are selling unique stuff from your competitors. The product can have custom features separate from others. Or its branding could be more attractive.
• Own the Buy Box
There is no sharing of listings with other sellers. You will have your listing. Those buying your products can only get them from you.
• Build and Promote Your Brand
Develop quality products people like, and they will recommend your brand anytime. Release more products under the brand.
2) Order  Sample
All suppliers promise to meet the buyer's needs of quality and quantity. But, testing the product first is vital. You want to verify all aspects before committing to a bulk order.
Most sellers are willing to send product samples. If others don't, move to the next. There are thousands of suppliers who need business.
You will pay for the samples, but it is the safest route. It will help you decide which buyer to order from on Alibaba.
3) Stay Away from Counterfeit Products
Counterfeit items are everywhere, including Alibaba. They look stylish but are the replica of big brands.
However, such counterfeit items are popular among youngsters.
If you are looking for original products from big brands, stay away from Alibaba. You don't want legal issues because of selling imitations on Amazon. Your Amazon account risks banning.
4) Select a Safe Payment Method
Alibaba has different safe payment methods you can use. See some recommendations below:
PayPal:
It is the best option if a supplier accepts it. PayPal is convenient, and it offers buyer protection.
Escrow Service:
Your funds are in third-party custody until you get your order. It is another safe method if your country doesn't accept PayPal.
Letter of Credit:
Letter of Credit is a safe route. But, this payment method can be complex to set up. We don't recommend this method to everyone.
Bank Transfer:
Bank transfers are advisable if you know a seller well. These offer little to no recourse when things go wrong with an order.
Western Union:
It works like bank transfers. Thus, it is another ideal method to pay for products.
5) Let the sourcing agent help you
the sourcing agent will help you check the sample. collect all products, amazon prep, and so on. They will reduce your workload, speed up the project, and if the product has quality problems, it can also be easily resolved with the manufacturer.
Need Sourcing Agent & Dropshipping Agent?
There are tons of questions about buying on Alibaba and selling on Amazon. We list a few of the commonest. Check out some straightforward answers below: