Alibaba is an online shopping platform based in China. It is a B2B online marketplace offering a business deal platform for business people globally.
The products come in all ranges and quantities to cater to different needs. Thus, buyers spend tens of thousands of dollars on the platform to get supplies. But, fraud and scam cases are a concern to online businesses. As you're about to place an order on Alibaba, you may get confused about what payment method is best and safer.
So, this post will discuss the top safe payment methods to use on Alibaba. We will cover their advantages and disadvantages. In short, we will talk about everything you need to know about staying safe on the platform.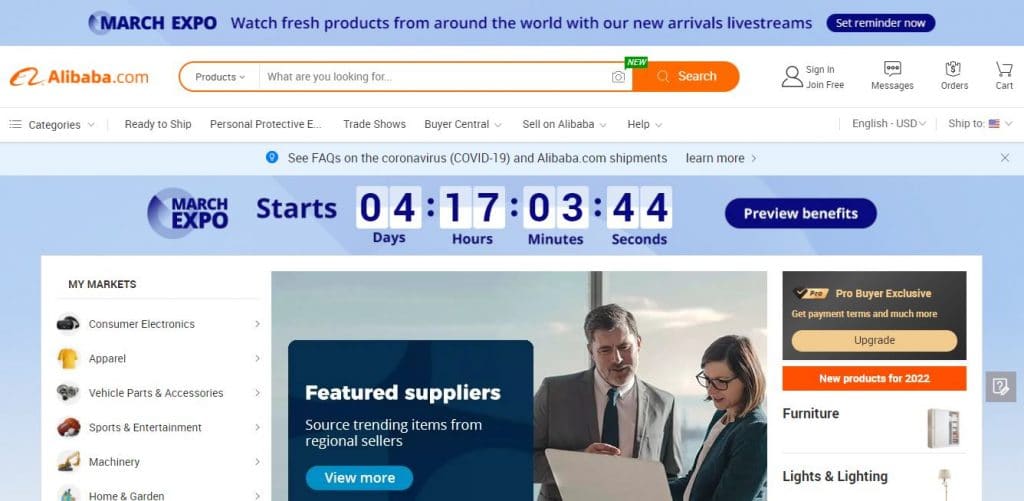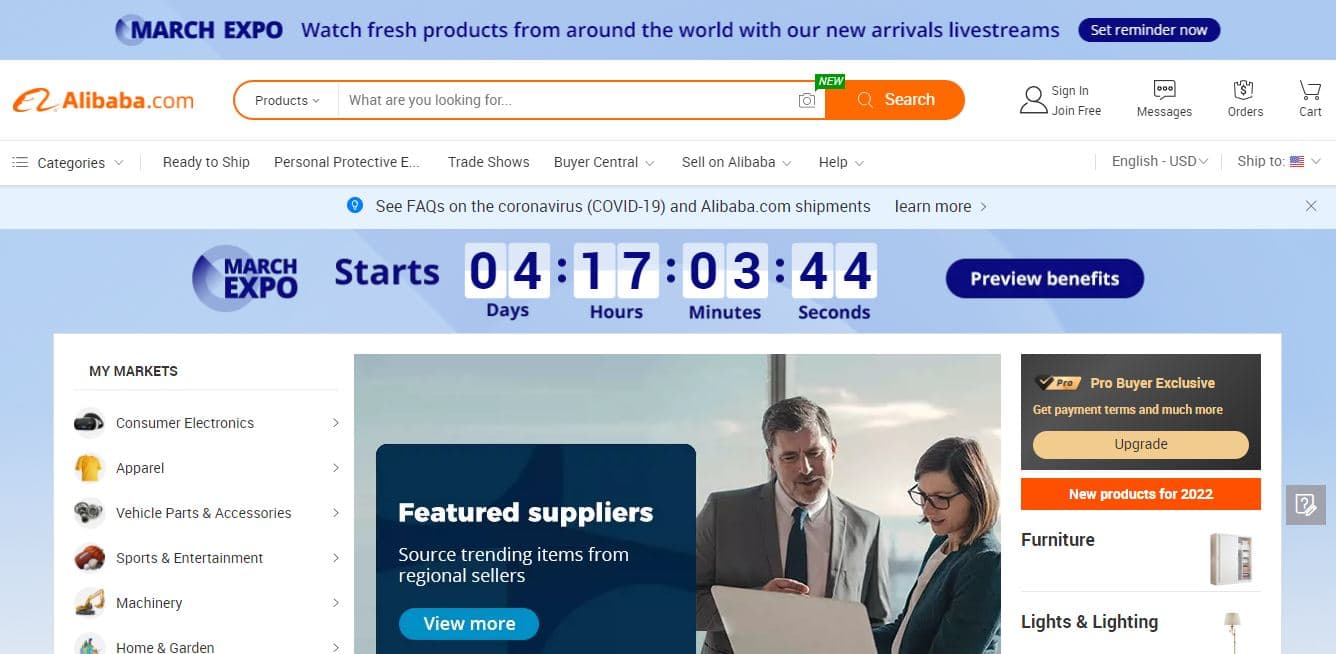 Is It Easy to Make Payments on Alibaba?
With various online payment methods available, making payments on Alibaba is easy. You don't have to travel to China to buy a product. Besides, you also don't need an intermediary to handle the payment. You can place the order and pay for it in minutes with your computer, tablet, or phone.
Navigating the Alibaba website entails; identifying the product then adding it to a cart. After that, you can add your payment options and click to place the order.
Alternatively, you can contact the suppliers or manufacturers directly. Negotiate the prices, then have your items shipped to your country.
Here's the whole process!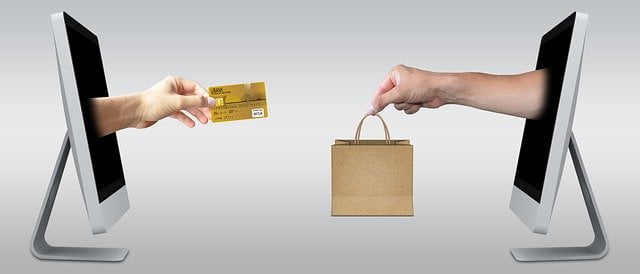 You first have to create a free Alibaba.com account. You will have to fill in your details to create a profile. This info includes;
Full name
State/ country
Physical address
Trade role
Telephone number
Email address
Password
So, your trade role is either 'buyer' or ' both' if you plan on selling on Alibaba in the future.
B) Search and Find Products
Next is searching for a product that you want. To find a reliable supplier, go to 'wholesaler' and search for products in the search bar.
You can do so by writing the name of the product. Besides, you can also upload the product image and search using the image.
Alibaba allows you to filter these results to meet your specifications and needs. The criteria used to filter include;
Product type
Supplier type
Supplier country
Features
Minimum order quantity
If you still can't find the right product, you can request a quotation. With a quote, you have potential suppliers reach out to you.
There are millions of sellers on Alibaba. But some stand out from the rest with their certification and verification. They include;
Verified supplier
Gold supplier 
Trade assurance supplier
Moreover, comparing sellers allows you to see what benefits they've over others.
After identifying a product and the suppliers, engage in communication. Ask questions if in doubt.
Go to "contact supplier," then click " chat now" to message the seller.
At this point, you can order samples of the goods and decide whether you want to buy them in bulk.
E) Place a Secure Payment Order
There are two steps to place a secure payment order on Alibaba. Click 'buy now' on the product details page and complete the "secure payment order" contract. Then, you will have to confirm the order. Go to order lists and ensure the product is in your cart.
Go to 'order management' section and look out for the order. Then click 'Pay now.' Choose your preferred payment method and fill in the form. We will discuss all payment methods soon.
After placing an order, finally wait to receive your goods.
Top 8 Payment Methods Available on Alibaba
You can use various payment methods to pay for goods purchased on Alibaba. Here are the topmost preferred payment options.
Though not fully supported by Alibaba, PayPal is one of the widely used payment methods. It can be safe and secure to buy goods on Alibaba using PayPal.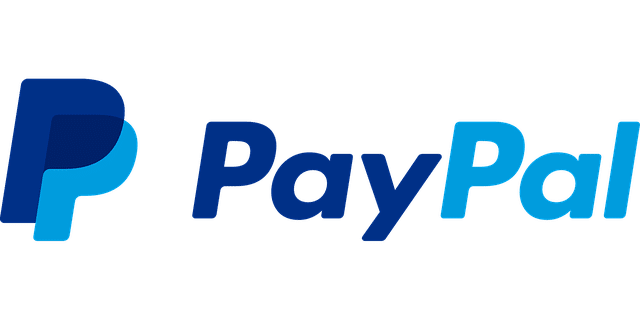 How Does This Method Work?
It has a 'Goods and Services' feature which offers security to the buyer and the seller. With this, you can always cancel an order and get a refund if you encounter a problem. PayPal is acceptable in more than 100 countries in the world. It supports most currencies.
Moreover, Alibaba's trade assurance scheme doesn't cover PayPal. That's because Alibaba doesn't support PayPal as its primary payment mode.
Another reason for PayPal's popularity is that its services are simple, secured, and instant cash transfer.
Using PayPal will expose you to extra charges ranging from four to five percent of the total transaction amount.
Unless you have opted for the "Goods and services" feature in PayPal, keep in mind that Alibaba will not get involved in wrong deliveries or no delivery at all.
The trade assurance plan not supporting PayPal says it all. In short, Alibaba only works as a platform for information exchange.
Once the buyer clicks on the cash transfer button; the money instantly updates the seller's account.
No Additional Charges on the Buyer
The seller (receiving the amount) pays for all the imposed charges. That includes transaction costs and shipping.
Like the Alibaba trade assurance program, PayPal refunds for substandard products or late deliveries. PayPal also has a mobile application, making its services fast and efficient. The buyer does the transaction anywhere, anytime, 24/7. 
Account opening on PayPal is also fast and convenient. You may need an active email address to register.
Paypal is acceptable worldwide as it accepts various currencies. It serves over 200 countries accepting multiple currencies. 
High Charges on the Transaction
Transfer of money from PayPal to a local bank account is much high. Besides, it may overcharge the transfer rate making it expensive for the Chinese suppliers.
Not Accepted by All Suppliers
The high charges during the transfers scare most Chinese vendors. Besides, Alibaba doesn't support it much.
But in recent years, they are learning to accept it. The PayPal feature that protects payment seems to lure them into embracing the system. Thus, experts recommend PayPal when making small business transactions, like ordering samples.
If you are looking for a method of making small payments, the Western Union is the way to go. You are not assured of safety as a buyer with the Western Union. No refunds are applicable here. Moreover, there is no filing dispute or canceling of a payment. Once the money is out, it's gone. It is a great option when sending money to a beloved.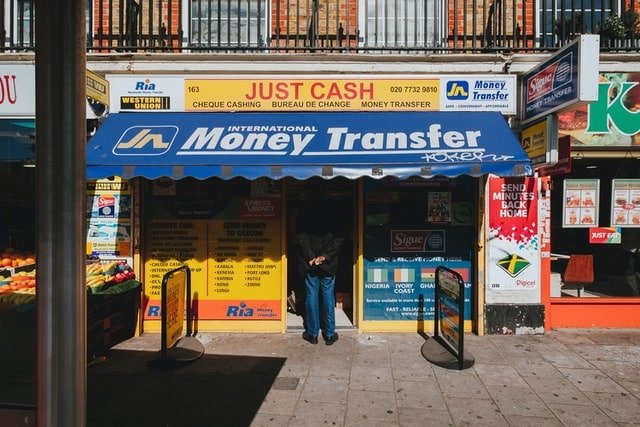 How Does This Method Work?
 The service is only available for people in the US with a maximum transaction of 25000 USD. Furthermore, it supports only payments in the USD currency.
Western union is the slowest payment method among other types. That's because you have to go to their branch offices and fill out some forms. Then, wait for 3-days before the transaction process proceeds.
The transaction fee on Western Union is very high – almost $30 per transaction for domestic transfers. Likewise, it can go up to $45 per international transaction.
Excellent when Ordering a Sample
The cash transfer limitation makes it great for small transactions. But, be aware of the transaction charges.
Trade assurance not applicable
The trade assurance program's western union not being supported makes it vulnerable to fraud. None of the parties is safe with this system.
It doesn't offer any payment protection. It can expose the buyer to fraud.
No refunds. It is only available for US citizens and doesn't allow other currencies.
While other platforms have e-services, western union requires users to visit their branch. You have to fill out forms that take a while to process.
Wire transfer, also known as TT, is another way to pay for goods purchased on Alibaba.
How Does This Method Work?
The Alibaba trade assurance scheme supports it, making it safe even for purchases overseas. So, wire transfer is the most popular payment method for Chinese suppliers.
Also, consider it a slow payment method. It may take 1-2 business days for funds to clear for local transfers, while for international purchases, the clearance would be 3-7 business days.
Though safe, it is a way expensive method to use. The site will charge you around £40 for every purchase. Even your local bank will deduct some fees.
Cash wire transfer is easy. All you have to do is walk into a bank and have the money transferred from your bank account to the vendor. Or you may do it through your e-banking services at the comfort of your phone.

Trade assurance applies to this payment method. It ensures safety for your deal.
Extended Time for Fund Transfer

The whole process may take a maximum of 7 business days for international transfers. That is a long time. It affects efficiency.

Most of the time, a vendor waits for the funds to reach before releasing the order. The supplier will also experience exchange rate fluctuations, from the moment the buyer signs the payment order to when the money gets deposited in their accounts.

An additional fee gets charged on every purchase you make.
It is one of the easiest and fastest ways to pay on Alibaba. It is acceptable by the Alibaba trade assurance scheme.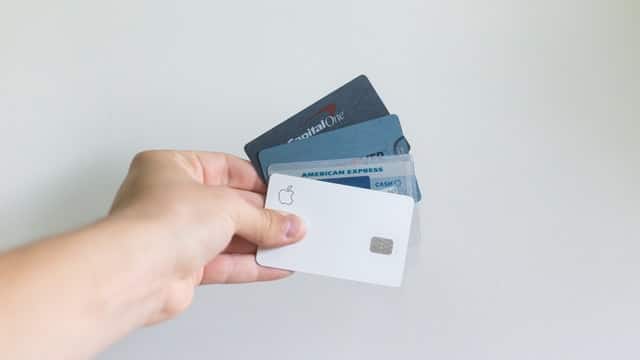 How Does This Method Work?
You can fill in the card details. After that, enter the amount and press the 'pay' button.
Payments may take approximately 1-2 hours before your seller receives the funds. Moreover, Alibaba accepts all major cards like visas, MasterCard, and American express. It supports many different currencies.
However, there are extra costs included. You will pay an additional 2.95% when buying using your credit or debit card. A local bank may also overcharge the currency exchange rates.
The whole thing may take up to 2hrs to update.
Credit and debit card payments are supported by Alibaba trade assurance. Besides, this method is acceptable worldwide.
Additional charges are all exposed to the seller.
Exposes the Seller to Fraud
Being supported by Alibaba trade assurance does not assure 100% control of scammers and frauds. The card may have low funds, and the payer will still add it as a payment method.
Escrow is one of the most secure payment methods on Alibaba. Alipay processes payment from your credit card.
How Does This Method Work?
It is one of the safest methods for both the buyer and the seller. The buyer deposits money in the escrow, the seller releases the goods, and not until the buyer receives the products is when the money gets released to the seller.
The money gets deposited as soon as the buyer approves it. Thus, there is an assurance from both sides. This method is only applicable within China.
The escrow method is safe, cheap, and trusted. But, the whole payment process may take some extra time. Besides, Alibaba usually charges 5% of the entire amount for this service.
The safest and most secure method
No fraud
Only applicable within China
Long transaction process
This payment method is best when ordering samples of products. Using Alibaba payment links ensures the payment reaches the right person.
That's because the money gets transferred to the individual Alibaba account. There's no third person in between to divert the funds. Additionally, the funds update instantly on the seller's profile.
How Does This Method Work?
The supplier can create an invoice from their account on Alibaba. Through this invoice, a link with a three-day validity is made.
Thus, the buyer has to be quick in their purchases. The Payment link system is not limited to individuals in China. You can also use it for overseas purchases.
The transaction reflects on the seller's account immediately.
Alibaba will charge a nominal fee to offer a payment link facility. It depends on the transaction value.
No fraud
Instant money update
Acceptable worldwide
Good when ordering samples
Very few buyers know about this method. Thus, you will have to explain this method to them to gain trust.
This method is specifically for US citizens. To enjoy these services, you must be registered with Alibaba.com for at least one year and be a US citizen or someone living in the US. Also, purchases through this method are limited to a maximum of £150,000 after completing certain conditions.
How Does This Method Work?
To use the service, one needs to apply for trade finance. It is a quick method.
In this method, things work as per the mutual understanding of both parties. Then one makes payments later on when they get products. The buyer needs to pay at least a 30% amount in advance. After that, the buyer can pay the remaining amount within 60 days.
It comes in handy when a buyer seeks safety. It allows them to have the goods on credit from the Kabbage funding then pay for the loan later.
The buyer has to pay a 30% amount immediately. The buyer can pay the remaining amount in 60-days.
A fee of 1.25% to 2.75% is charged, depending on various conditions, if you apply for the fund.
You have to refund the amount alongside the payment as per the payment refund plan. The plan can take one to six months, depending on the mutual understanding at the time of agreement.
Offers 
goods on credit
Buyers get a lucrative timeframe to settle the remaining amount.
It is much suitable for small businesses.
Limited to US citizens
Limited to a maximum of £150000 purchases
There are additional costs.
This payment facility works well for large amounts of transactions. Users can use this method on mobile apps and laptops.
How Does This Method Work?
As the Pay later is for US citizens, the online transfer is for Europe-based individuals. These are people from the following countries;   
Belgium
Netherlands
United Kingdom
Italy
Switzerland
Poland
Spain
Germany
The online transfer method works 24/7. Moreover, the processing time is also relatively suitable for large transactions – 1-2 business days.
It allows for payment in different currencies. However, there are nominal charges required when making transactions. It requires an additional fee of $15 per transaction.
The online transfer allows for payment in different currencies.
Convenient and quick
You can send payments through apps on your computer or mobile phone at any time. Processing time is 1-2 business days.
Allowed for Europe based citizens only
Incurs additional charges
Want to buy on Alibaba easily and safely?
Fulfillbot Sourcing helps buyers source the right product and solve all their payment problems at the best service.
👇👇👇👇👇👇
What Is the Safest Way to Pay on Alibaba?
Alibaba trade assurance is the safest and most secure way to make payments on Alibaba. It is an escrow service created by the Alibaba platform.
Alibaba acts as a third party holding the funds until the deal is over. The seller is sure that there's money in the escrow before releasing an order.
Besides, buyers can file a dispute should they receive a damaged or defective product. They can always cancel the order and claim the money back. But with a genuine reason as to why they are doing it.

What is best way to international money transfer?
If you have established trust with your supplier, then I suggest you can use wise transfer money. their fee is low than PayPal and other transfer ways. and you can track transfer progress online.  you can click below to begin registration
Is It Safe to Pay on Alibaba?
Of course, it is safe to pay on the Alibaba platform. With Alibaba trade assurance, they try as much as possible to curb scams. You also have to know how to find your way through the website and avoid risks. Before initiating a deal with a particular seller, look out for these things first;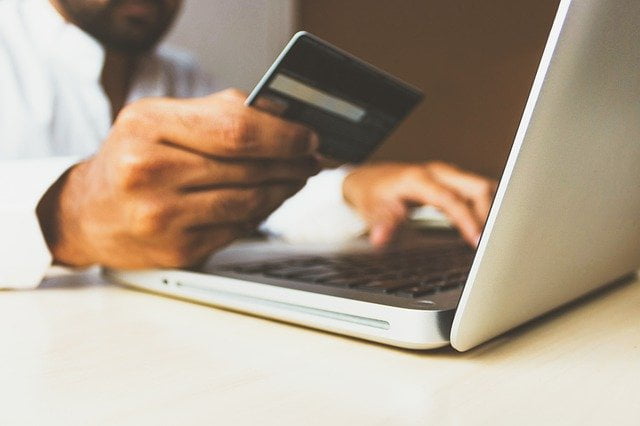 All Alibaba suppliers verified. Go through the company profile to check for verification before you approach them. It ensures that the suppliers are legally registered with Alibaba.
Asking questions will clear up your doubts. It's good that you ask the suppliers questions before engaging in any negotiations. This way, you learn about them. Ask them about their company, products they deal with, their preferred mode of payment, photo of their business license, etc.
Thus, clear out your doubts by communicating with the suppliers before investing your cash. Look for any tale-tell signs. When you're satisfied with the responses, you can proceed further with discussions.
Checking samples not only save you from a scam but also from receiving poor-quality products. In all your dealings with anyone, always ask for samples first. Stay away from suppliers that don't offer sample tests.
You can have a sample of the same product from different suppliers. In business, you don't take chances. Don't hesitate to test models, even when dealing with a reputable company.
After comparing the samples, you will then settle for the best.
D) Check the suppliers' feedback
Feedback is a great way to understand better the supplier you're checking out. Other buyers usually leave feedback and a rating for suppliers in Alibaba.
Going through the feedback gives you an insight into how the supplier works, their product quality, communication, etc.
Need Sourcing Agent & Dropshipping Agent?
1. Does Alibaba Offer a Refund if You Get a Defective Product?
Yes, refunds are applicable for a defective product in Alibaba. But, the product will have to undergo specific criteria before being deemed eligible for a refund.
You send the product back. After that, the Alibaba fraternity will check the product thoroughly to ensure that it was the suppliers' fault. Then finally, your money gets deposited back into your account.
But, it's not easy to win refund claim disputes. Most of the time, a vendor wins the case.
2. How to Avoid Frauds While Paying on Alibaba?
Choose payment methods supported by Alibaba protection cover to avoid conning. Thus, choosing the Alibaba trade assurance is the best option since it provides payment protection for buyers and sellers.
The money stays in the escrow. It's then released after a mutual understanding. Until both parties confirm the deal is over.
However, trade assurance does not guarantee 100% protection. So, choose a reliable supplier.
Before placing an order, check the supplier company. Moreover, check their feedback and ratings to decide whether to enter into a business deal with them.
3. What Is the Best Way to Pay on Alibaba?
The best way to pay is going for payment plans supported by the Alibaba trade assurance. Should there be any mishap, you are guaranteed help solving your case.
4. Do Chinese Suppliers on Alibaba Accept PayPal?
PayPal is not 100% supported by Alibaba as a mode of payment. It comes after Alipay. But, it's not a system widely used in Alibaba payments. Some suppliers will accept it as the money is updated instantly in their accounts.
In short, buying on Alibaba is easy, fast, and secure. Buyers can have confidence that they will receive their order on time and in good quality and shape. So, shop with confidence! Moreover, know that you will receive goods according to your specifications.
In case of a doubt, go for the trade assurance plan. If you choose any other payment method and encounter an issue, don't forget to seek help. Alibaba will take up the case and have your matter solved.