If you are planning to buy from Dhgate but don't know much about it, and have any confusion about DHgate. like: Is DHgate safe? Is DHgate legit? then you have come to the right place, this post will introduce everything about DHgate, we will tell you everything you need to about DHgate, and it will conclude with lots of information about how to make the best of this wholesale website for helping your business to grow.
  The company name Digital Trade Technology (Beijing) Co. Founded in 2004 by Diane Wang,
The shareholder behind it is Digital Trading (Hong Kong) Limited. Got the first angel investment in 2005.Five financing rounds have been raised.
Dhgate.com is the leading B2B cross-border e-commerce trading platform. Dhgate was a glorious stop on China's ancient Silk Road, a grand city where China's rich merchandise was brought out of the country. Dhgate is named after its founder and Chairman, Diane Wang's dream of creating an online Silk Road to help small and medium-sized enterprises "buy and sell globally".
It is a E-commerce platforms similar to aliexpress & alibaba. The official description of the main user group is small wholesale users. The company is based in Beijing and has offices worldwide, including in the US and UK.
At present, there are more than 2.3 million cumulative registered suppliers, with an average annual upload of more than 25 million products and more than 36.4 million cumulative registered buyers, covering 223 countries and regions around the world, with more than 100 logistics lines and more than 10 overseas warehouses, 68 currency payment capabilities, and global business offices in North America, Latin America, Europe, etc.
DHgate works like other similar sites that people source products from. DHgate has a user-friendly interface, is simple to operate, and its website is convenient to use.DHgate does not charge any subscription fee to sellers or buyers.They have a percentage of every product that varies from 3 to 10% of the selling price. DHgate also offers logistic solutions for easing the delivery process for sellers.
You can filter the right suppliers and products by product reviews and overall store ratings
It works like this:
1.Sign up for buyer account
2.Search for the product you want to buy
3.Check product reviews and overall store feedback
4.Place order
5.Choose the right logistics method
6.Payment,DHgate holds product funds for you
7.Seller Ship your order
8..You receive the goods
9.Confirm received of goods and write review.
10.DHgate passes the fee to the seller.
DHgate also launched a local warehouse service in 2021.so some sellers' products mean faster delivery times when they are in local warehouses.
There is no doubt that it is legal. Digital Trade Technology (Beijing) Co
You can be sure by the first part that it is legitimate because it has undergone five financing.Investors will not invest in a site that is illegal.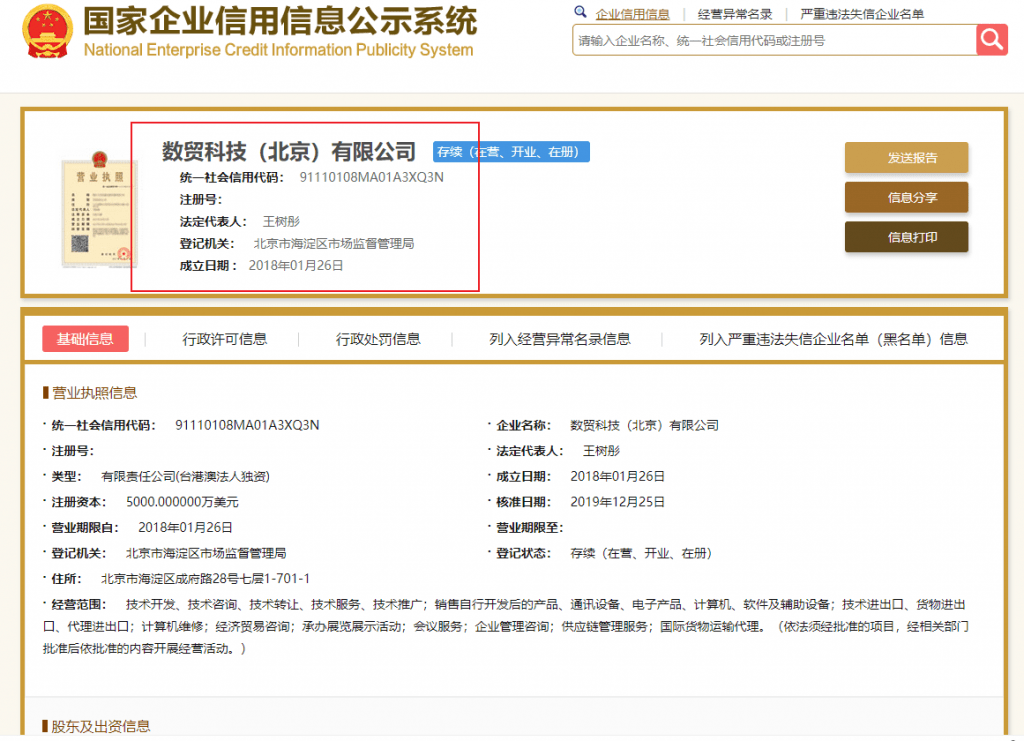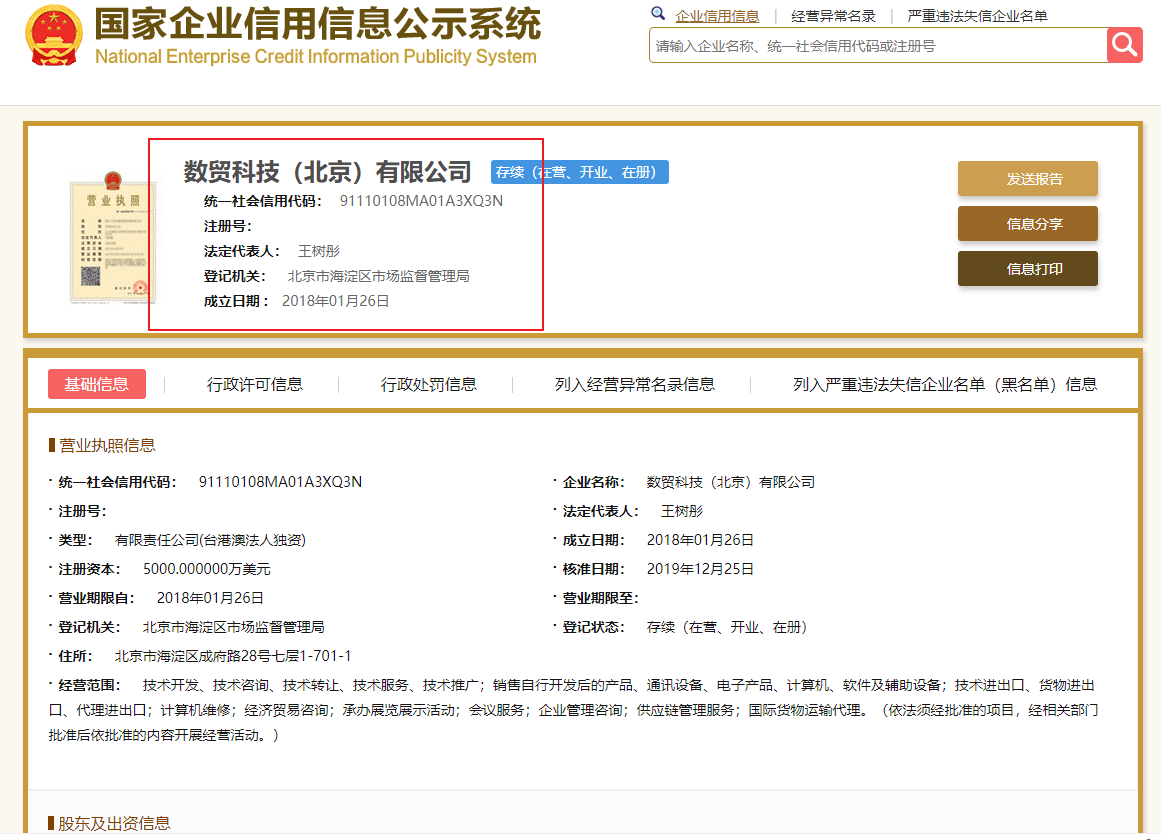 Is Dhgate safe?is Dhgate reliable?
DHGate is safe and secure. They have a dispute resolution center that protects both sellers and buyers. DHgate has a complete set of rules and regulations for dispute settlement.this is their page
They have strict action if someone violates their policies. This can result from cashback to account suspension depending on the severity.
DHgate has established the "Return Policy". The "Returns & Refund Guarantee" is a promise provided by sellers for their products sold on DHgate.com. When item(s) are bought on DHgate.com and are not as described or process any quality issues, the buyers will receive assistance to resolve the problem. DHgate.com will also offer additional assistance if the seller is not cooperative.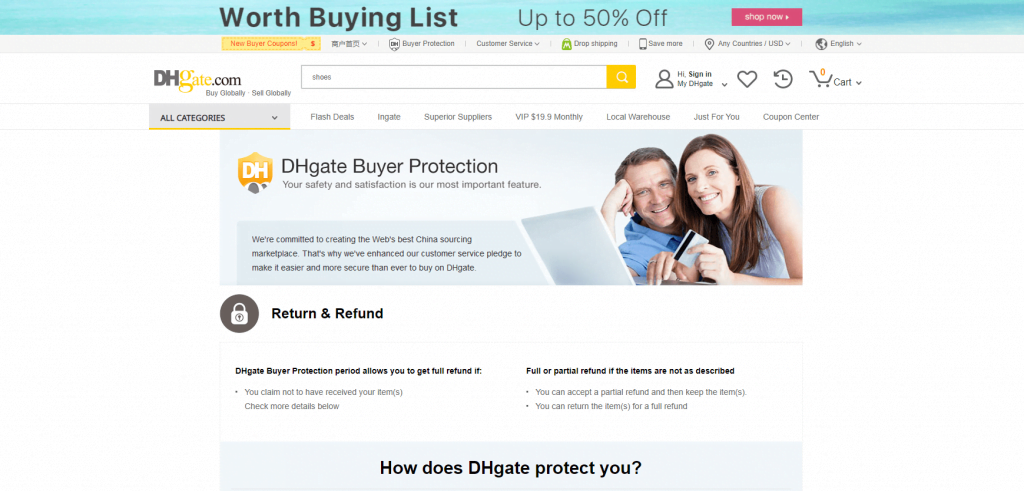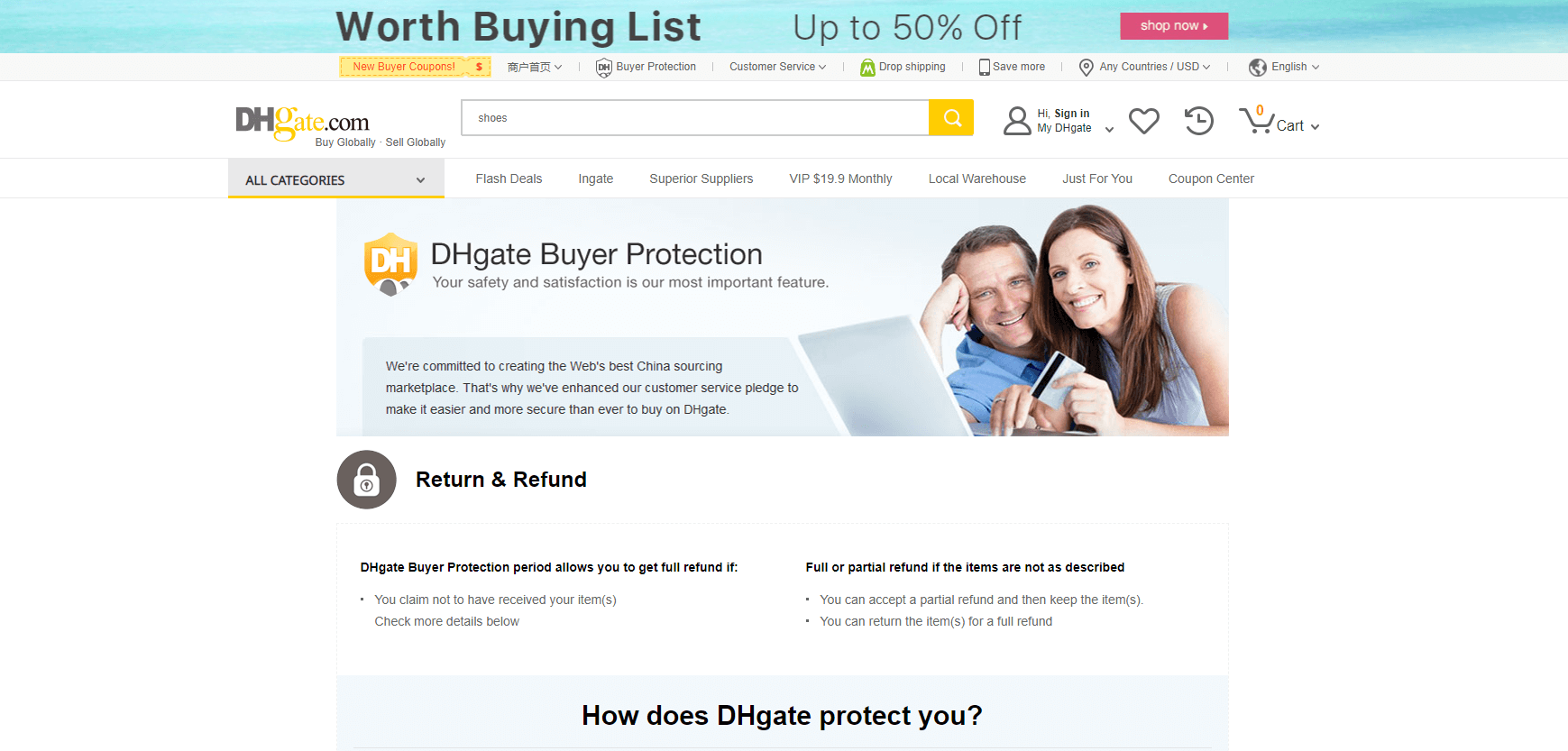 DHgate supports payment methods:
Credit card: VISA, MasterCard, American Express, Discover, etc. Immediate receipt and confirm the order.
Bank Transfer: Bank Transfer (Global Collect BV), SEPA, etc. It will be collected and charged to the DHPAY account of the buyer within 3-5 working days. After the payment is received, the buyer needs to pay the order with the balance of the DHPAY account.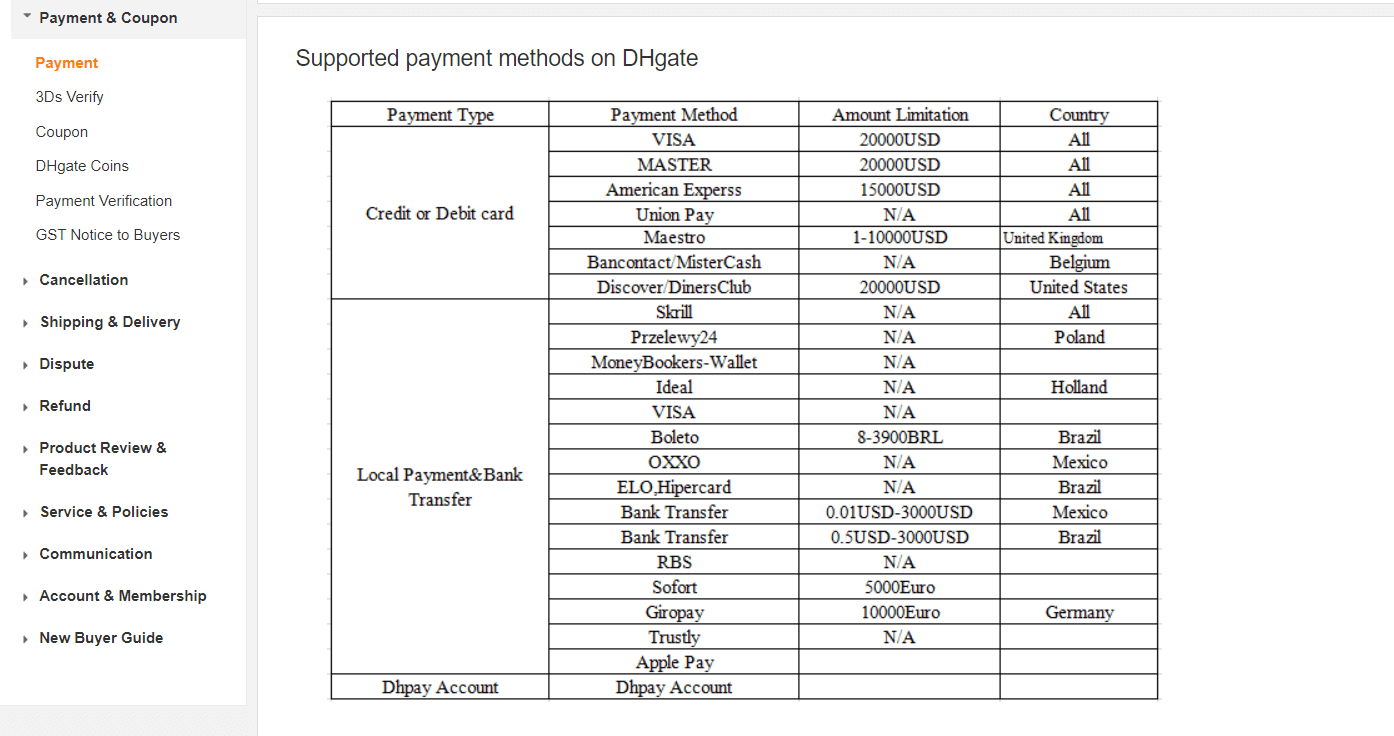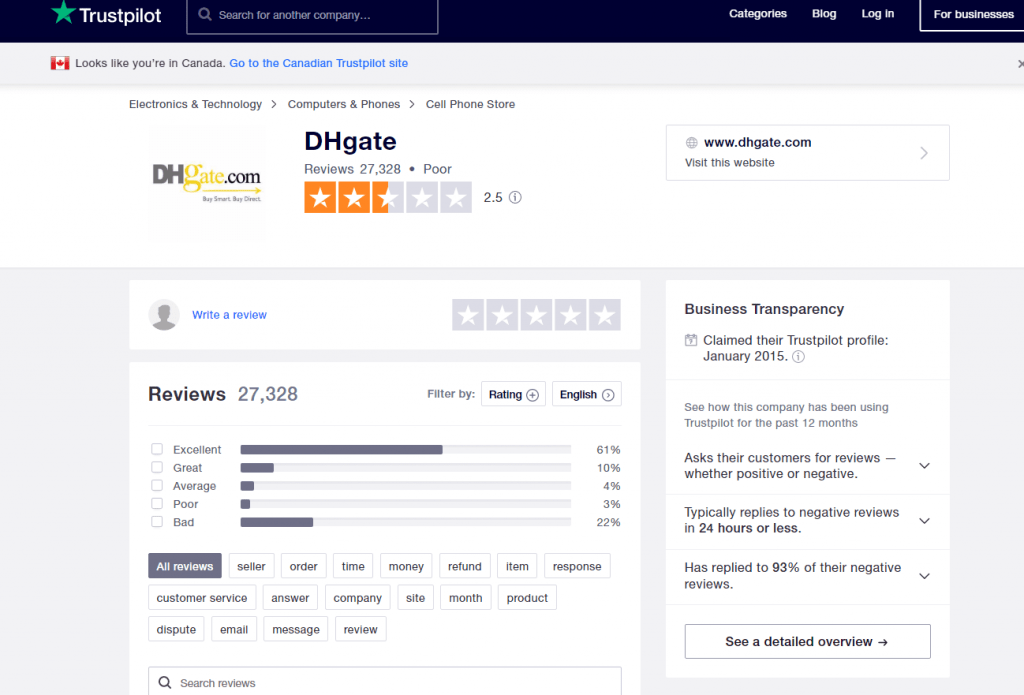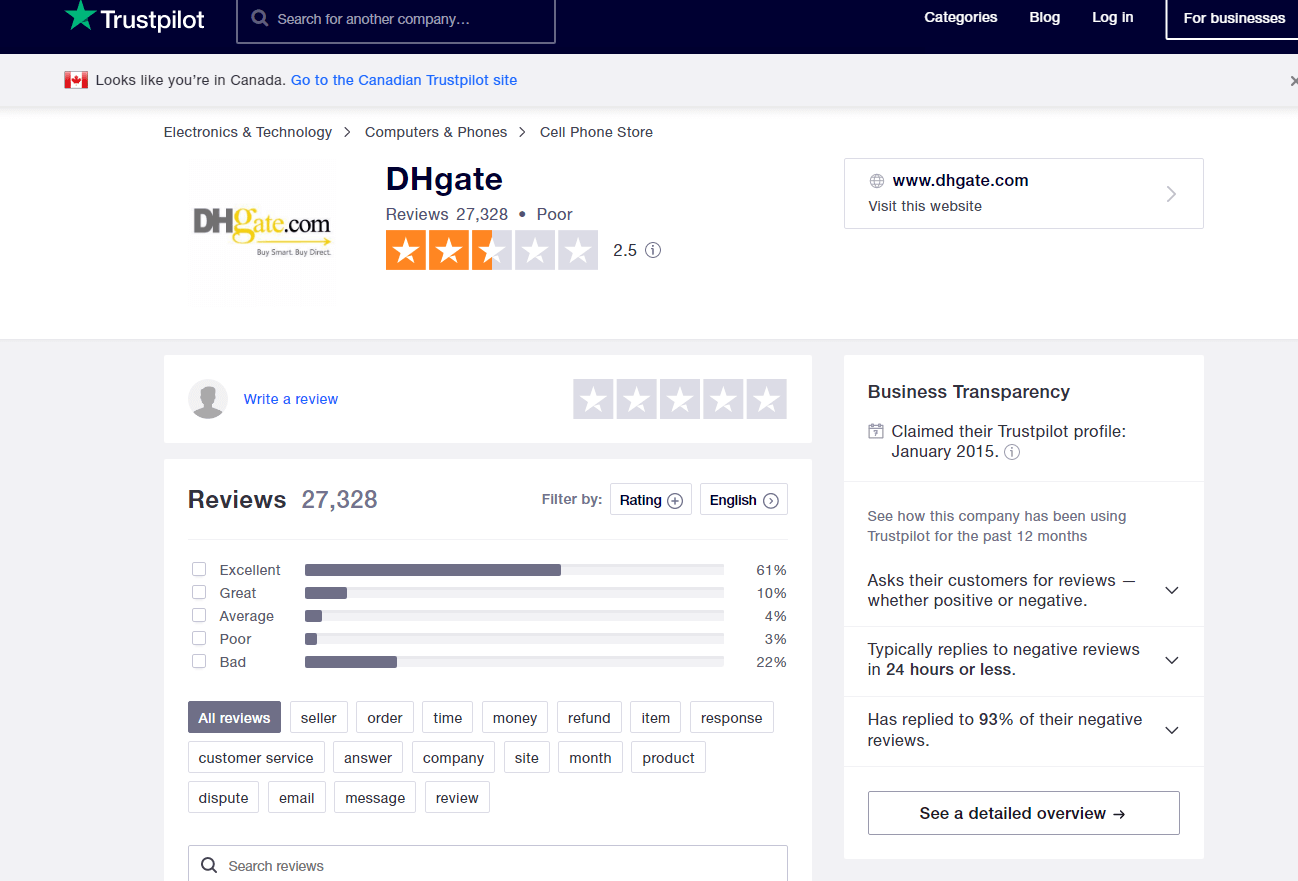 Total review:27328
The problems with poor reviews are mainly in the following areas:
1.Not satisfied with customer service
  Can not contact the seller, or not satisfied with the results of customer service
2.No package received
  The package is still in transit, or the package is lost, or the seller has not shipped
3.Product problem
  Product damage, product inconsistent with the description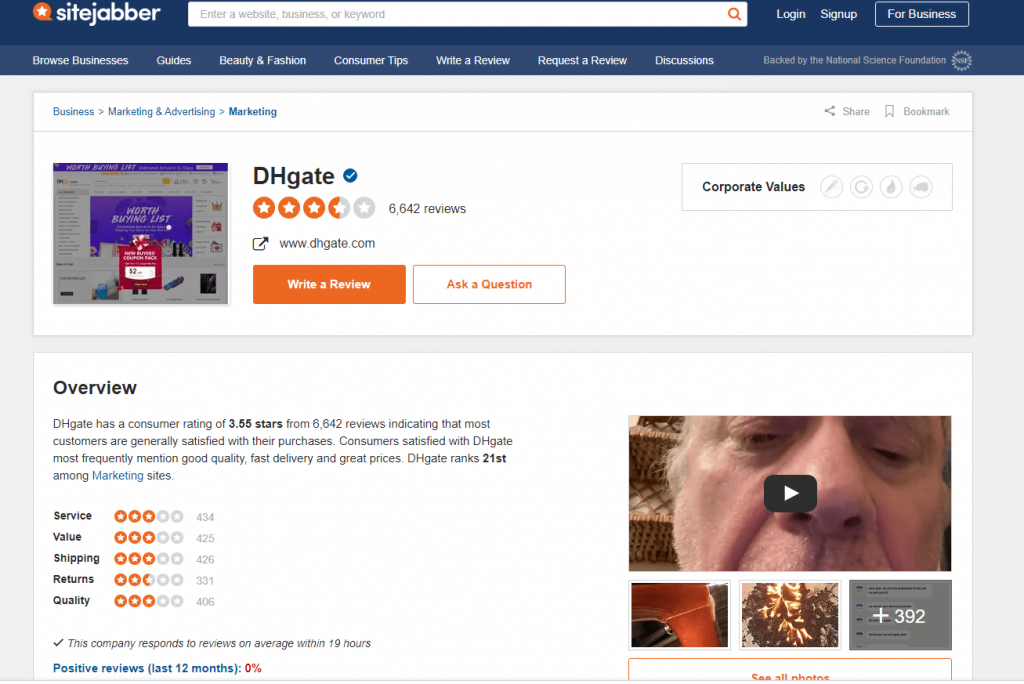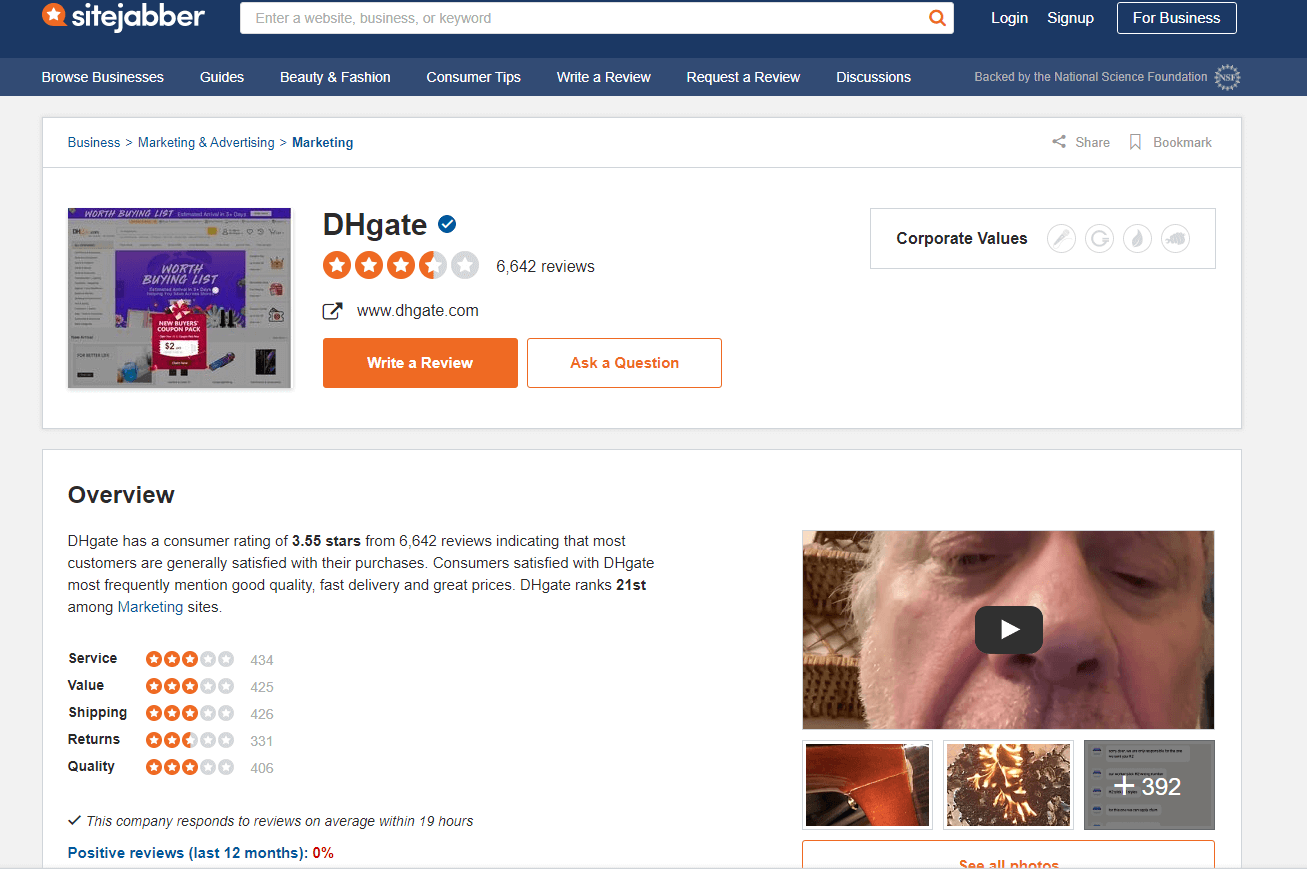 Total review:6642
Similar to Trustpilot, the complaints are mainly focused on these issues
Free Registration, No Monthly
We are a professional drop shipping Supplier. One stop dropshipping platform.
Why do some buyers think DHgate is a scam?
Through the feedback from buyers, we can summarize the following four reasons
1.Product quality is lower than expected
Different sellers, when selling the same product, the picture may be similar, but the actual material may not be the same, often for more sales and lower prices, but at the same time the product also cut corners.
2.Parcel lost on the way or delivered long time.
With every shipping method, packages have a probability of being lost, but low cost shipping means a greater probability of loss and long delivery times
Please do not allow sellers to use shipping methods without tracking information.
First choose to use Epacket,Next, use dedicated shipping methods.Then use Express,
These three ship model fee is different and the delivered time is different.
Epacket : 20-40 days
Private Line:6-16 days
Commercial shipping way like UPS, DHL, FedEx:5-7 days
3.The seller have not ship to parcel or Fraudulent shipping
Some bad sellers, not shipped, while uploading the package tracking number.
The platform penalizes this behavior very severely, so this situation is decreasing
The seller have not reply buyer message or inability to meet customer refund requests
Many sellers are operating several stores(for example alibaba,aliexpress,amazon, but not enough manpower, so in response to buyer questions, can not respond in a timely manner.
On the other hand, when you buy the product encounter problems, should be as comprehensive as possible to prove that it is the seller's problem, so that DHgate customers will make a decision in your favor
How long does DHgate takes to Ship?
about DHgate ship time you can read this post
How to find a reliable seller on DHgate?
You can quickly judge whether this is a good seller by the following points
Professional sellers(The shop sells only one type of product)
A professional seller will provide a good product listing, including the natural and real appearance picture and clear product specification. And they will provide a clear after-sales policy.
They might have a good price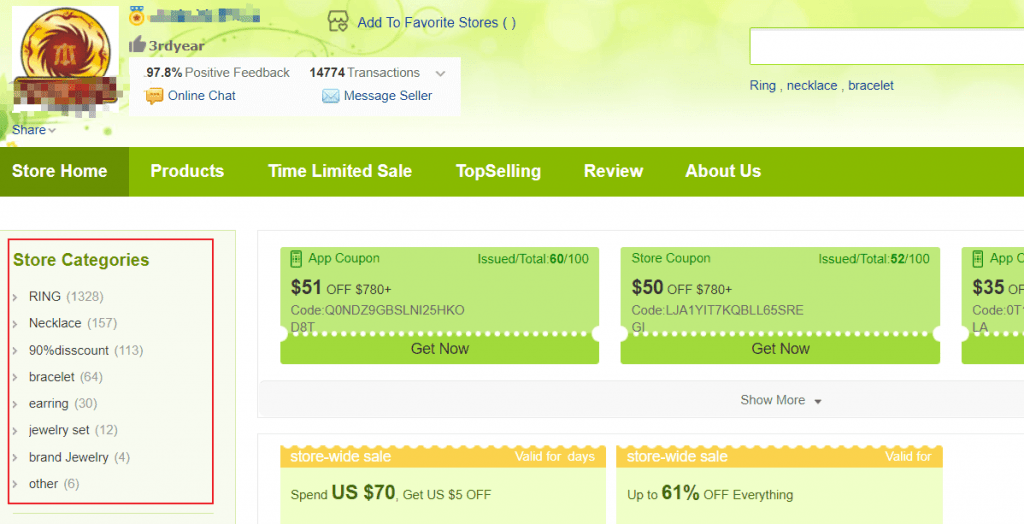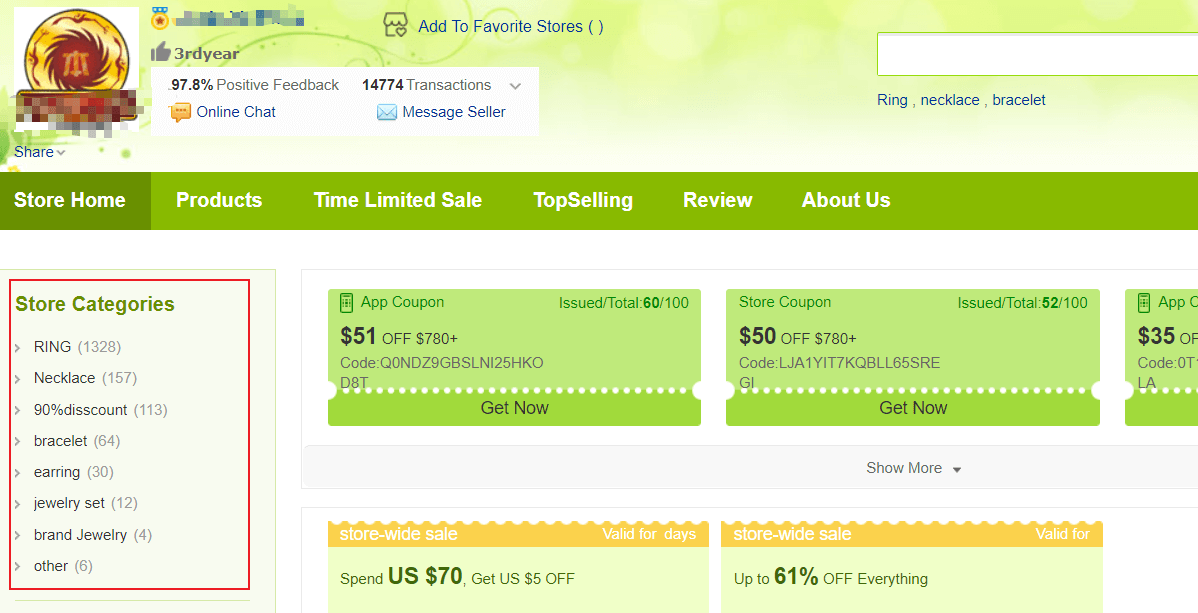 The store opening period(The longer the better)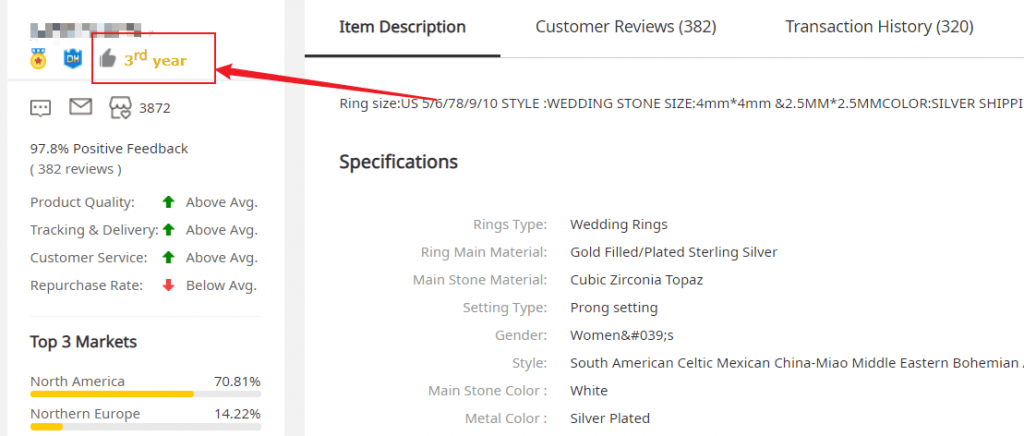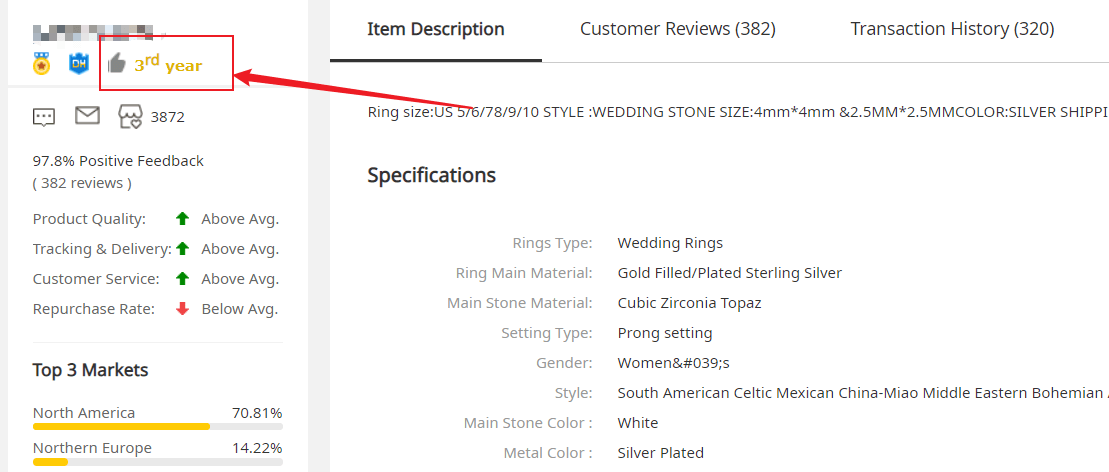 Four service scores(all green is great)
Recommended seller, first-rate service icon
Overall number of comments(The more the better)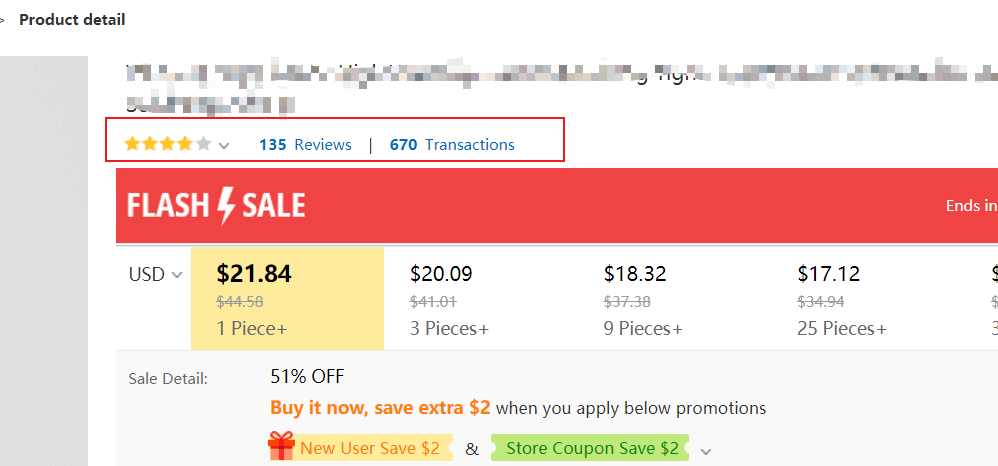 DHgate is a legit and secure e-commerce site that sources Chinese goods worldwide. It has a variety of goods at low prices, many trusted sellers, good customer service, and buyer protection. But you need to find a reliable provider so that you can have a good user experience.