China homes most of the legit online marketplaces to shop for different products. Their products are cheap with more affordable shipping services.
This article is a comparison of Alibaba and DHgate. The guide covers various aspects of both marketplaces. Thus, it should help you decide on the best, safest, and most reliable platform.
Of course, we aren't one-sided. Thus, it isn't a biased review. Keep reading to find out which platform is the best for which needs.

What Should You Know about the Alibaba Platform?
Alibaba is a common name popping up on your phone or PC on an advert. Or you have heard about it from buyers or sellers. It is an e-commerce giant providing a home to sellers.
Besides, it is among the largest wholesale and retail platforms in China. Alibaba's launching was in 1999 through its official commercial website.
The online marketplace connects a lot of businesses and wholesalers. Its fame has risen because the site works fine in different countries.
Read More about Is Alibaba Legit ? Ultimate Guide Buy from Alibaba
How Does the Alibaba Platform Work?
Alibaba allows people and businesses to buy products from companies. It may not be the best for average buyers unless they shop in bulk. But this online marketplace offers tons of items in all categories.
Sports, industrial parts, cosmetics, machinery, and apparel are common. But, the category list is long.
Suppliers on Alibaba set MOQs (Minimum Order Quantities) for buying products. Thus, it is challenging to buy smaller quantities.
But it seems challenging if you want to test items before placing large orders. Hence, you need a reasonable budget to start buying from Alibaba.
Moreover, you need to research and contact suppliers before buying anything. There are options to negotiate prices after assessing their feedback.
Once you agree on the price, you can proceed with the order. You will get an inventory after ordering. It might sound new to many, but Alibaba runs other similar marketplaces. AliExpress, Tmall, and Taobao are some of them.
• Taobao: The largest user-to-user business of Alibaba. This website works like eBay. Also, the company makes its money through transactions and advertising.
• Tmall: Tmall separates itself from Taobao to target a premium market. Moreover, it aims at China's growing middle-class group. This platform imposes an annual fee on its merchants to offer the best quality products.
• AliExpress: AliExpress is the global B2C site under Alibaba. Besides, it is among the best retail platforms worldwide operating online.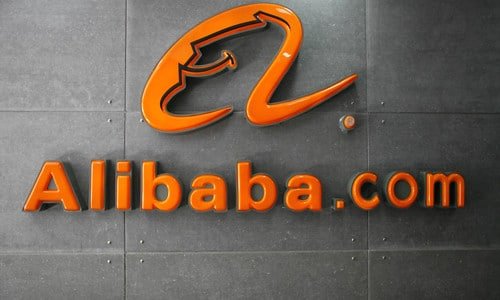 Pros – The Good about Alibaba
1) RFQ Options.
There is an option to request quotations on products you want to buy. Alibaba offers a form for you to fill in all product details. Doing this helps you find the exact product you want.
Upon submitting the form, suppliers with actual products contact you with quotations.
2) Coupons and Trade Assurance.
Most online wholesale and retail marketplaces offer coupons. So, Alibaba isn't different.
Besides the coupons here, Alibaba sellers also give many discounts. You can buy products at low prices with such deductions.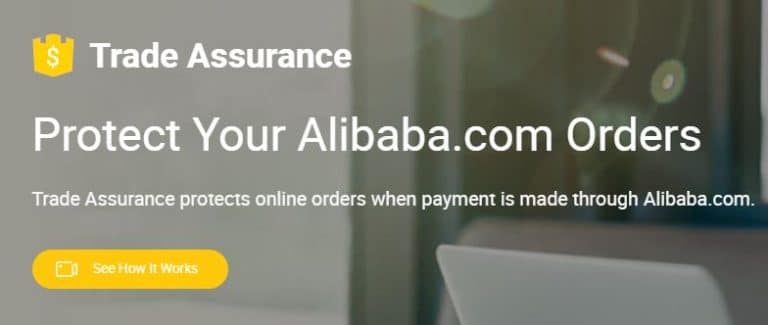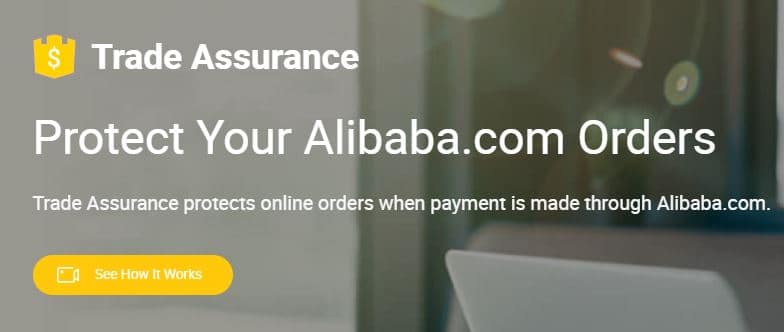 3) A Huge Products Inventory.
Alibaba is famous for its wide variety of products ranging from home to industrial use. Thus, buyers can browse and shop from different categories.
Other companies should borrow this method of arrangement. It might make buying from these sites fun and easy.
Cons – The Bad about Alibaba
1) Slow Shipping Process.
There is a concern despite all the good things you hear about Alibaba. Its biggest problem is slower shipping.
Alibaba may not be the best online marketplace to buy goods you want with urgency.
2) Misleading Ads.
Sometimes, it is difficult to control online marketplaces with different vendors. Even with tons of verified suppliers, you can receive stuff you didn't order.
Most often, these products are replicas or cheaper dupes. Alibaba strives to protect you from scams. But, buyers must do their due diligence as a buyer.
What Should You Know About the DHgate Platform?
Diana Gate founded DHgate in 2004. It is a cross-border online marketplace.
It is among the first businesses to reach the retail service marketplace online. DHgate focuses on cross-border e-commerce trade and industry. Hence, it is one of the biggest and most popular online buying platforms.
The platform deals with Chinese B2B services. It is a reliable and safe online marketplace.
Our research states that this platform attracts global suppliers and buyers. Thus, there is a growing business and more moments for the company.
Something admirable about this site is lower prices without MOQs. It is an excellent option for small and medium retailers. That's because these groups will spend little money upfront. DHgate allows buyers from 200+ countries to buy from its site.
The company aims to offer cheaper products with faster delivery to customers. Moreover, it ensures small and medium-sized businesses sell items worldwide.
Read More about Is DHgate legit and saft?DHgate Ultimate Guide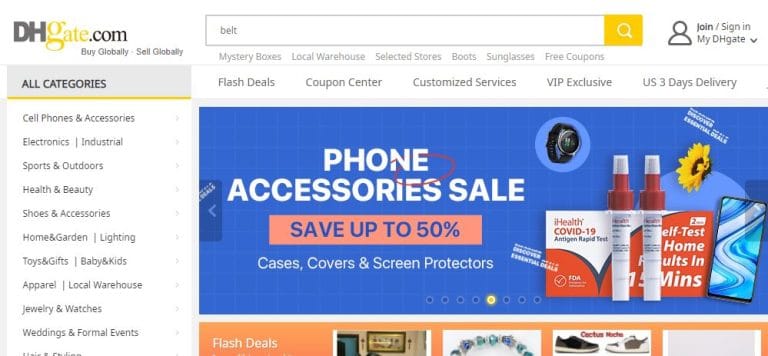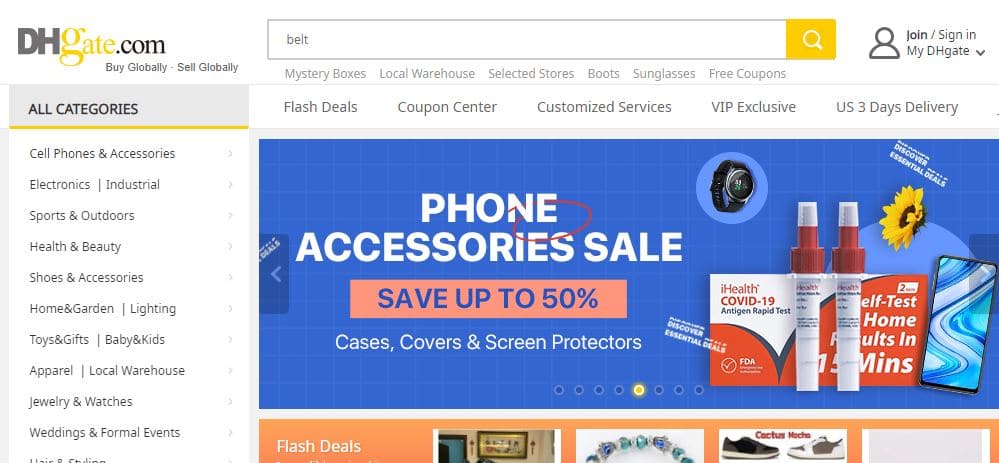 How Does the DHgate Site Work?
DHgate works like other online marketplace platforms. It allows buyers to source different products. The website's interface is easy to navigate. Its operating system is also simple. Buyers find it convenient to operate with such unique features.
You can navigate to reviews, prices, and product listings with ease. DHgate offers an escrow and logistic service. Thus, it is the best option for buying products in bulk.
Also, you can order single items from sellers. Product shipping is direct to the customer.
Pros – The Good about DHgate!
1) Excellent for Cheaper Items.
DHgate is a unique platform with mid-sized factories. These industries offer cheaper products without compromising quality.
2) Quick Responses from Suppliers.
Suppliers on this platform reply to buyers' questions and concerns within 24 hours. What's more, some take even minutes if online on email or chat.
3) 24/7 Reliable Customer Service.
We commend the customer service DHgate offers. The customer service agents solve issues with suppliers or product concerns faster.
4) New Accounts get Buyer's Coupon.
A new customer gets $51 or up to 50% off their purchases using coupons. The only way to be eligible for this offer is by signing up.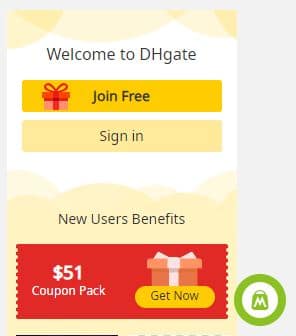 Cons – The Bad about DHgate
1) Dupe Products.
DHgate isn't the best site for you if you want original products. That's because most suppliers on this platform operate under brand names.
But, they don't have authentic products from these brands. What you get after ordering is a dupe of the original product. So, it is crucial to confirm if your products are genuine or replicas.
2) Limited Products.
Even though DHgate has a massive variety of items, it has no complete inventory. Some products aren't on the site. For instance, extreme niche product categories.
Alibaba vs DHgate - Thorough Comparison
By now, you have basic information about the two online marketplaces. The section below compares the two while maintaining similar aspects.
DHgate has over 2.4 million suppliers, making it convenient for new sellers. You will enjoy buying from the mid-sized factories.
Many sellers on Alibaba sell similar products at different prices. Alibaba has more than 3 million suppliers. They are in large, medium, and minor categories.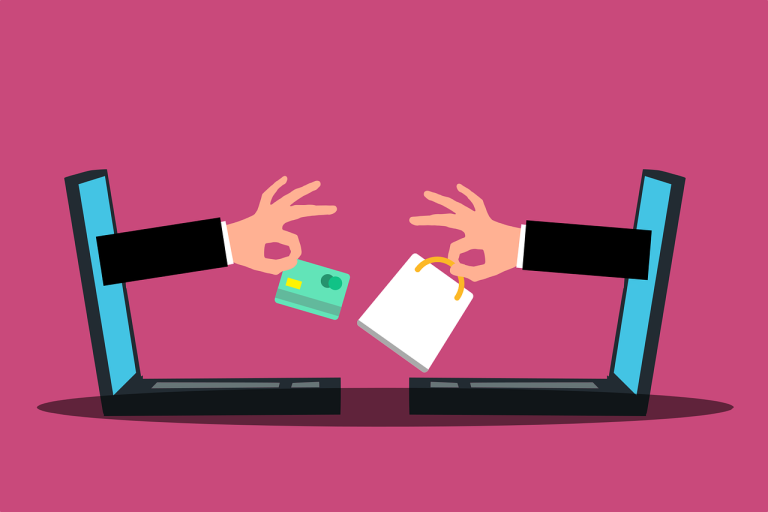 B) Product
Both DHgate and Alibaba are online marketplaces with many suppliers. Not all suppliers deliver high-quality products. These scams promote original products but might send counterfeits or poor-quality goods.
Keen assessment and proper research matter when looking for suppliers on these platforms.
Thus, check supplier reviews, ratings, history, and check responses. Some reviewers add photo evidence to their thoughts. Take time to go through them to determine if what you order is what you might get.
DHgate is famous for having more counterfeit products even though both are victims. Genuine suppliers might mention that they sell dupes in their descriptions or listings. Others waiting to trick you won't.
C) Payment Options.
The two platforms offer various payment methods for goods. These include credit cards, debit cards, PayPal, Western Union, and Wire Transfer. Alibaba partners with Alipay. It works on its own as a payment provider.
So, ensure to check on buyer reviews on the two platforms to determine their reliability. What differentiates Alibaba from DHgate is the Trade Assurance offered by Alibaba.
DHgate raises the bar by having an escrow system. You get a full refund if the quality of products you receive is substandard or the shipment delays.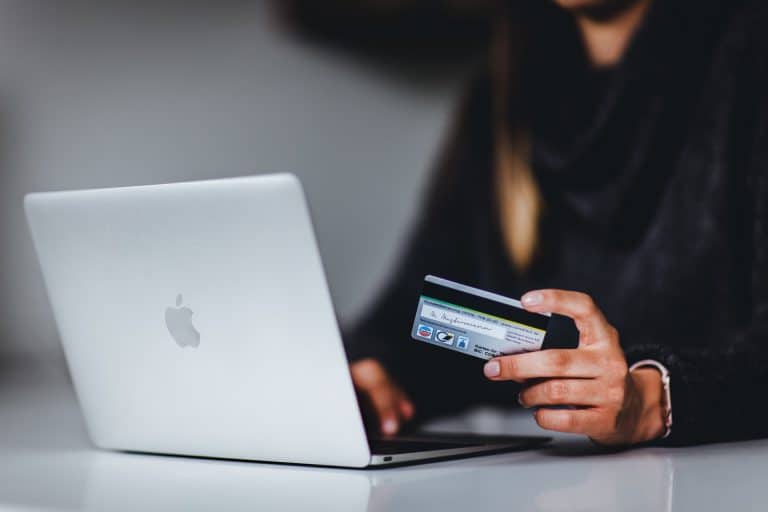 D) MOQ/Sourcing Restrictions.
The primary difference between DHgate and Alibaba is the MOQ. It can be difficult to source products from Alibaba if you need smaller quantities. That's because the minimum order quantities govern the number of products to buy.
Alibaba is for people who buy wholesale. Most numbers will have their MOQs for different products.
DHgate has suppliers with no minimum order quantities. They can fulfil your order for your drop-shipping store. It is the best online marketplace when launching small-scale businesses.
E) Shipping Methods.
Alibaba and DHgate don't offer free shipping. The only shipping methods available are payable. But, some suppliers offer discounts on shipping costs.
Thus, you might experience a difference in the delivery time depending on your location. Ensure you confirm the delivery time with the supplier to be on schedule.
F) Exchange and Return Policies.
DHgate offers free exchanges and returns in specific scenarios. One is not receiving your order without reason.
You can get a refund if the supplier fails to ship on time. But if it is the supplier's mistake, they return the shipping costs to the buyer.
Alibaba supports partial holdings and refunds of items. You might get a partial refund when you receive different products from your order.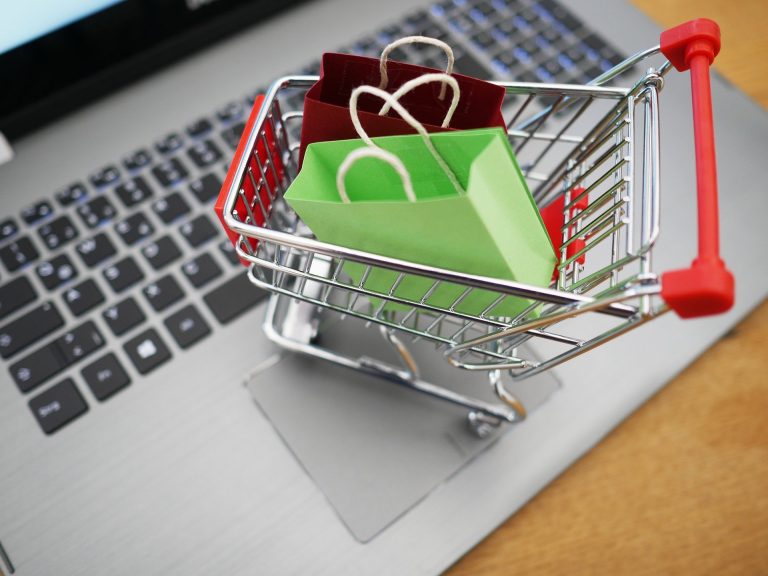 G) Customer Support.
You can reach the DHgate customer support in two ways. One is live chat, and the other is email. Sometimes, connecting with them can be challenging.
A few customers have had difficult experiences, but most recommend it. That's because Alibaba comes with a Trade Assurance. The platform will resolve your issues if you file a dispute.
| Pointer | Alibaba | DHgate |
| --- | --- | --- |
| | Mostly Non-branded products | Both branded and non-branded products |
| | | |
| | | |
| | | |
When Use Alibaba or DHgate?
As you can see, Alibaba and DHgate have their benefits and downsides. Even with the existence of legitimate sellers, there are scams.
Thus, it can be daunting to identify reliable and trustworthy vendors. Moreover, you need to be cautious if you are new to this shopping method.
It is crucial to find potential suppliers, especially if you want to get affordable, high-quality products.
While at it, ensure you find a supplier who can deliver your desired products. More aspects are quick delivery time and a safe delivery method.
The following section will tell you when to use Alibaba or DHgate.
1) DHgate is excellent for Global Trade.
DHgate gives business people a platform and promotes trade globally. It can help achieve your business's visionary goals. So, it doesn't matter the size of your company or skill level.
It designs an ecommerce trade model operating across the border. DHgate attests and implements the concepts of paying for more successful social commerce.
The integrated platform is for docks with mid-sized traditional factories. It is also for foreign trade and traditional trade online operations.
While at it, DHgate incorporates logistics providers worldwide. The company aims to offer many overseas lines.
DHgate is the first e-commerce B2B platform operating cross-border in Asia. It allows for many payment methods worldwide.
Thus, that makes it easier to experience real-time shopping on DHgate. The company's business layout focuses on trading on the platform.
Besides, it integrates and upgrades supply chain services like logistics, finance and payment. All these are through an industrial supply chain.
The results are expansions into the domestic and global markets. DHport and DHgate are small B2B trade platforms run under DHgate.com.
The options have inbuilt platforms to ease foreign trade. It offers high-grade businesses quick access to the world market.
2) Alibaba is Fantastic for a Wide Variety of Products.
Using Alibaba means having direct access to many product suppliers globally. The suppliers sell almost anything you can think of under the sun.
Wholesale pricings allow you to buy a lot at low prices. It is easier to earn huge profits when buying from Alibaba.
Its acceptance in the West might not be as much as in Asia. Buyers and sellers connect via this platform. So, you can use the online marketplace to get flattering suppliers anywhere.
The nature of your business shouldn't limit you. Alibaba offers a wide range of help through mobile support and the community forum.
It has a site almost like eBay. Besides, most Americans feel safer while browsing it.
Alibaba's layout is very amiable. Moreover, the messaging systems and community features add to its pleasant appearance.
The platform has enormous profit potential hence why most companies buy from world suppliers.
But, it is a primary target for many complaints. Thus, ensure you are very careful anytime you are buying from it.
But we recommend starting small as you build trust and identify genuine suppliers. You can place bulk orders when sure.
What Precautions Should Buyers Take When Buying from Alibaba or DHgate?
Ensure to remember the following when buying from Alibaba or DHgate. It doesn't matter if the buyer makes a smallish or bulk order.
So, the below pointers will help improve your shopping experience.
1) Use a Safe and Secure Payment Option.
It is advisable never to use Wire Transfer when paying the seller. Most buyers who do this end up not receiving their goods.
Remember, there is a group of scammers on the two platforms. They are waiting for the slightest moment to scam you. You will also have difficulty filing a dispute or using payment protection.
2) Always Check Product Reviews from Users.
Reviews tell a lot about a seller. You want to get the exact products you order and value for money.
Sellers with ratings above 4.5 are ideal to use. Find out their shortcomings if you identify a potential one with a lower rating. Be sure before committing to an order.
3) Communicate with the Vendor.
Even if you confirm the reviews, and they are pleasant, be in conversation with the seller.
Voice out your expectations of the products and delivery before time. Clear conversation is crucial, especially when using DHgate. The company sometimes ships late to the West.
4) Negotiate Prices if buying in bulk.
There is a lot of room for negotiations when buying products in bulk. Never settle for the first price. It doesn't matter if it is within your budget.
Negotiations allow you to understand your supplier more. You will gauge if they are friendly, complacent or not.
5) Use a Reliable Sourcing Agent.
Sourcing agent is a small business or a person acting as a buyer's resource on the ground. They scout for factories, help negotiate prices and MOQs and fix issues if any come up.
Sourcing agents get paid once you pay the factories. Thus, they are a standard solution for most buyers who can't travel to China.
Also, they are great if you are new or have no internal resources to work with factories. Whether they are traders or third parties, distributors can be costly.
Sometimes, the factory pays the sourcing agent a percentage. Thus, compensation becomes simpler. They are the buyers' agents in the countries you choose.
So, first-time buyers can use these agents. Fulfillbot is a reputed company in this field. They help to get the best deals while maintaining market competitiveness. But, ensure to weigh the risks of using sourcing agents before proceeding.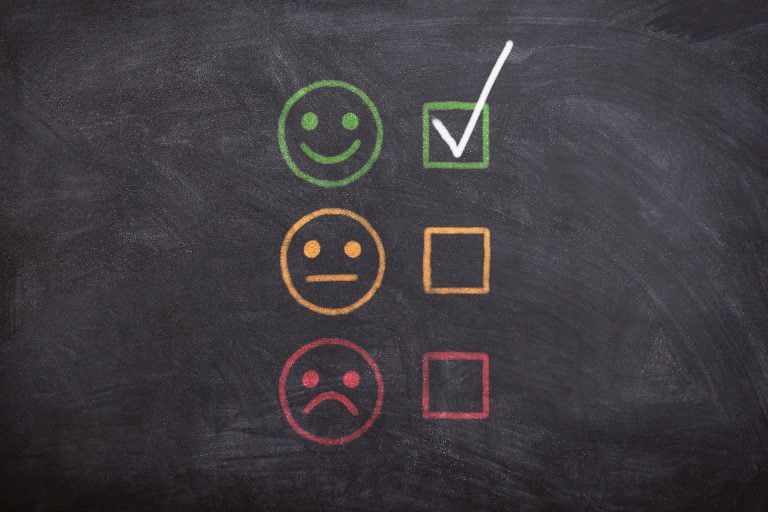 FAQ– Important Questions about Alibaba and DHgate
1) Alibaba or DHgate – Which Site Has the Best Payment Options?
DHgate has the best payment options. It allows for payment via credit card, debit card Western Union and Diners.
Others are Bank Transfers, Skrill, PayPal, Visa card, MasterCard, and American Express Discover. But Alibaba uses Alipay to improve security for suppliers and buyers.
Read More about Top 8 Alibaba Payment Methods You Can Use to Pay on Alibaba
2) DHgate or Alibaba – Which One has the Best Customer Support?
Alibaba has the best customer chat support. That's because it has many ways of communication.
It includes the 'Contact Supplier' option, ' Start Order to Get Latest Prices,' and 'Chat Now.'
For DHgate, customer support is reachable through email or online chat only.
3) Why Is Alibaba Very Cheap?
Most products you see on Alibaba come from China. The costs of electricity and labor are cheaper there. Also, Alibaba sellers sell goods in bulk, allowing them to have low product prices.
4) Why Is DHgate Cheap?
DHgate is cheap because it has mid-sized factories producing products at affordable prices.
5) Is It Safe to Source Goods from DHgate?
DHgate is a legit site and a fantastic alternative to sites like Alibaba. So, you can feel safe shopping on this platform. Moreover, it has endorsements from many authorities.
It has features like seller feedback, managed services and dispute resolutions.
6) Is It Safe to Source Goods from Alibaba?
It isn't easy to ensure total safety in the drop-shipping or wholesale business. But, most people say that Alibaba is somehow safe to shop. The platform has strict rules and regulations protecting all transactions. It is crucial to be cautious, though.
Suppliers and buyers should both do their due diligence when interacting business-wise. Confirm the rating and number of transactions.
Also, check on the website reviews and previous feedback. It is a way of identifying is a seller is genuine.
It is always excellent to test some samples of the supplier's products. You can then decide whether to buy from them. Ensure the products meet your quality standards to prevent getting inferior quality goods.
Read More about Is Alibaba Legit ? Ultimate Guide Buy from Alibaba
Final Thoughts!
Both are online marketplaces for buyers and sellers. But, Alibaba and DHgate each serve different purposes. Also, each has its features, pros, cons, and how it works.
So, if you aren't on a tight budget and want to buy products in bulk, Alibaba is! It is hands down the best option for bulk buyers on flexible budgets.
But, if you don't want the restrictions that come with MOQs, go for DHgate. It is a viable alternative for people, retailers, and wholesalers. When it comes to the quality of goods, the two platforms have their risks.
But, DHgate is a good place for buyers who want to get replica products of original brands. Some sellers will be transparent in disclosing the nature of their quality. But others won't.
Thus, buying from one who states it in the product listing is preferable. If you are doubtful about the whole online buying process, there is an option to get a sourcing agent to help. You can get in touch with the Fulfillbot team to receive immediate help.
Also, you may still need to do your homework when finding one. But, it isn't as daunting as doing everything for yourself as a starter.
A little due diligence is crucial when buying from both Alibaba and DHgate. You want to ensure you are getting affordable products without compromising quality. Every business person in the game is looking to increase their profits.