Do you see many products made in China in different shops and stores near you every day? And you keep wondering why and how these products got into your country and the specific shop?
China is one of the top countries that produce consumer products globally. Thus, many business owners make good profits by buying and reselling the products they import from this country. That's why we find many products with a Made-In-China tag in most shops across the globe.
If you also want to import goods from china or understand the process, you are in the right place. You will find reasons to import from China and what you ought to know while importing from China. In addition, it will be a detailed guide on how to import goods from China, common questions about this process, and much more.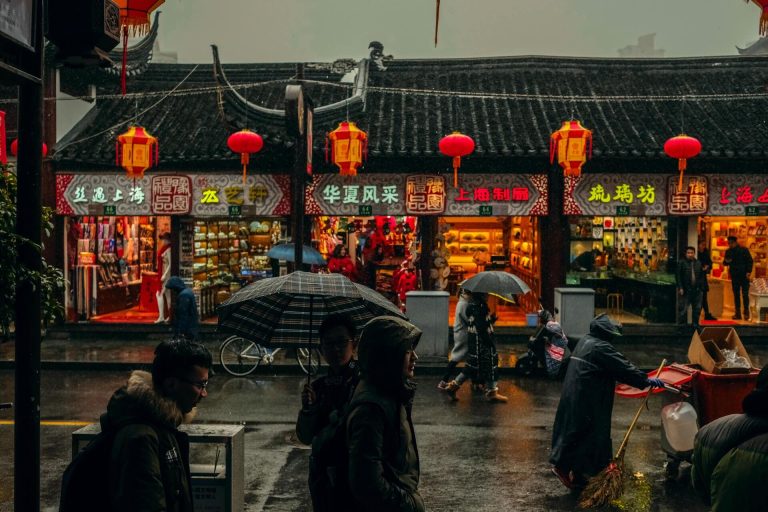 Why Should You Import from China?
There are many reasons individuals and business owners like to import their products from China. These reasons include:
1) The Cost of Importing from China
The Chinese product or service cost is usually one of the main reasons you buy a given product or use a given service. Assuming that two sellers sell a similar product at different prices, you are more likely to buy it from the one selling at a lower price.
When importing from China, many companies prefer to have reduced costs they incur in the process. That's because it costs a lot less to manufacture products in China. So you can compare it with the manufacturing costs of other European countries.
And if you believe that the cost of importing will increase the product's price, then you are still wrong. Why? Because the total cost of the product and importing it are still lower than the cost of manufacturing it.
2) High-Quality Products compared to other Asian Countries.
You may know the famous false myth that Chinese products are usually low quality. But the truth is, when you compare the quality of the Chinese products and that of other Asian countries like Vietnam, you will find Chinese products more quality.
3) No Problem with Large Quantities
If you worry about the number of products to import from China, stop worrying. The Chinese factories are so big. They are always prepared, ready, and used to manufacture products in large quantities.
Thus, you can import large quantities of products from China without a problem. After all, most companies import their products from China in large quantities.
4) The Ability to Customize Products
The main concern of many individuals and businesses about importing from China is getting the same products. That's because many customers believe that products from China are the same.
They avoid Chinese products because they do not want the same products as others. But, this is not the case.
Nevertheless, manufacturing in China allows for the customization of products to the buyer's taste, preference, and liking. Thus, your desires can meet since you can customize product/s to suit your specific needs.
5) Potential profit margin
There are many expenses on top of manufacturing that you must consider before importing products from any country. These include handling costs, fees, shipping charges, and taxes.
When you calculate all these, you may realize that the profit you are likely to get is less than you expect. But importing from China comes with a higher profit margin.
That's because of their lower costs of labor and manufacturing. But, conversely, importing from other countries comes with higher input costs, lowering the anticipated profit margins.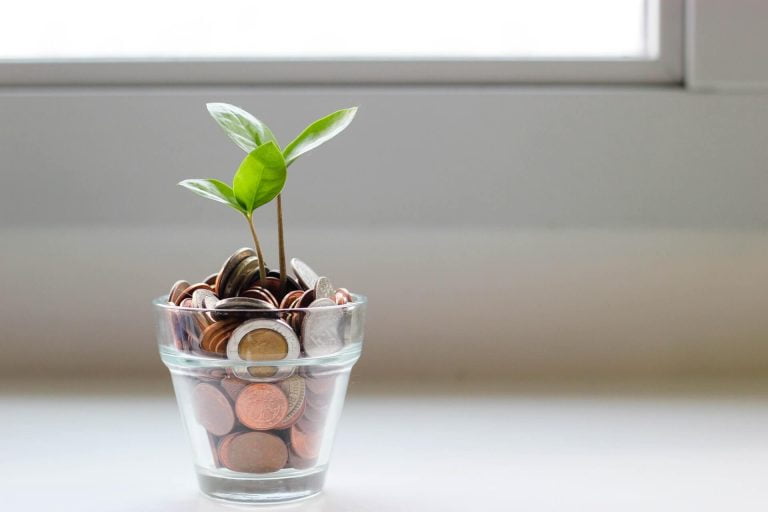 With its giant structures, the manufacturing capacity in Chinese factories is very high. The technology, manual labor, and product input are more than enough.
The supply chain ecosystem is also constant. Since manufacturing is efficient and sources are available, the turnout of Chinese companies is very fast. As a result, the transit times of the goods you import from China are faster.
China has created a more accessible trading environment over the years. If you have imported from China before, you understand how this country works to make trading easy for importers.
As you import from China, you will realize that their taxes are low, and they don't ask for permits or licenses. First, you need to follow your country's rules and international trading regulations. After that, you can comfortably and easily import from China.
Importing from China also offers you a lot of freedom and flexibility. If you want to handle your business efficiently, you are free to do so.
You must not use any middlemen or adhere to their specific terms. What does this mean? It means that you have the freedom to handle your business according to your terms.
Do you want to sell the products on different platforms online? Go ahead. As a result, you will be very flexible in controlling your products, sales, and profits.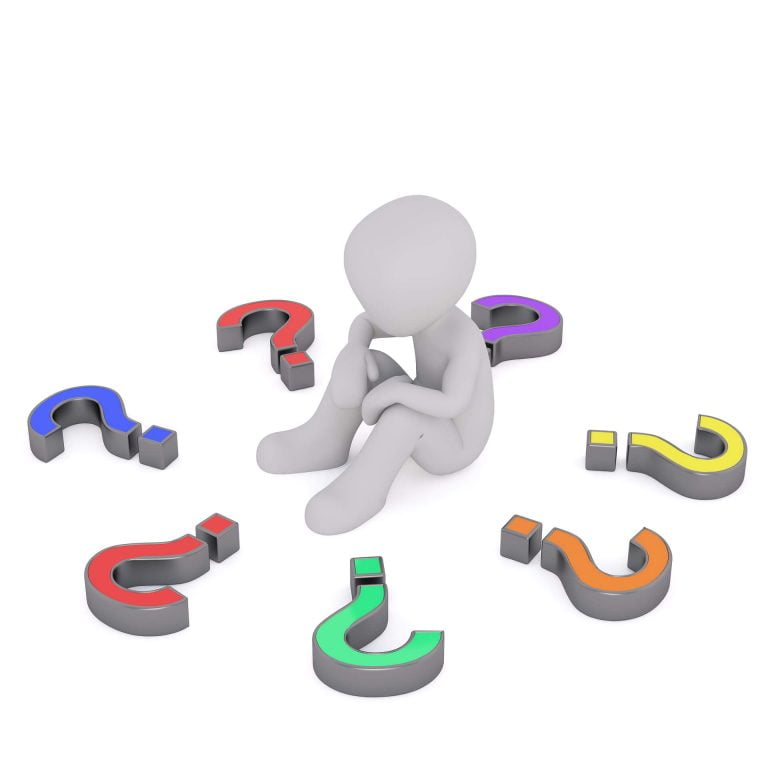 What Are the Main Things to Know Before Importing from China?
A) Know the Trading Background and Trading Barriers
If you want to import successfully, you must prepare adequately. For example, if you are planning to import from China, you must understand China's trading background with your country and the trading barriers.
There have been many challenges with trade ties between China and the USA. That's because these are the most extensive national economies globally.
For instance, the trade agreement between these two countries was revisited in 2018 by the US. The actions aimed to reduce the trade deficit and unfair practices in the trade. Unfortunately, this action resulted in setting new barriers and tariffs on China. A lot has continued to happen since then.
So if you want to import from China and are in the US, you must understand this trading background. If you are in a different country, do the same.
There are different trading barriers that China imposes for importing and exporting, such as:
Restrictions
Tariffs
Quotas
These trade barriers are of two types, that is:
Tariff barriers and
Non-tariff barriers 
One can assess the tariffs that China imposes on imports using different factors, including:
Packing costs
Insurance premium
Products' transaction value
Consumption tax
Service charges
Freight and shipping, and
Value-added tax
These charges have continued to reduce since China agreed with World Trade Organization. 
China continues to provide significant incentives to help importers. It allows China to continue leading the trade market. 
D) Know Your Target Market
Before you go ahead and import from China, you must study your target market well. You do not want to import a product that will not sell.
For this reason, look at your target market. What products do you intend to import and sell there? Does the market have similar goods? What are their prices? Besides, what would be your profit margin if you were to bring similar products?
You need to confirm whether this target market needs such products badly or doesn't. Do you also intend to sell these products in multiple areas or a specific region? Will you sell the goods directly or store them?
If you intend to sell these goods directly, will you sell them to wholesalers, retailers, or both?
In short, studying your market and finding the correct answers to such questions will help you make better and informed decisions as you import from China.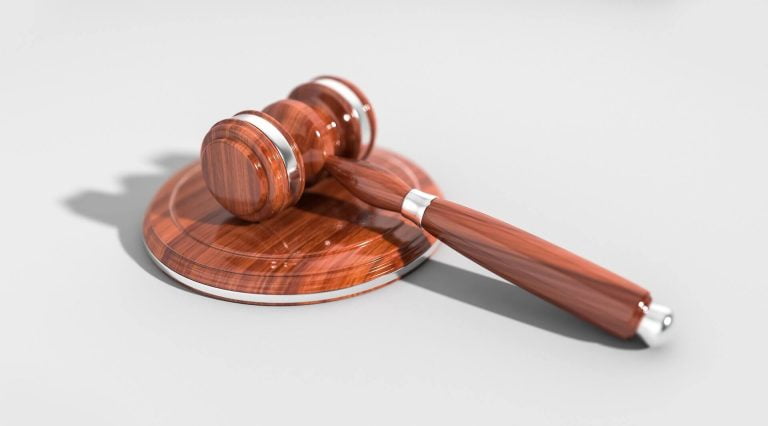 E) Note The Rules and Laws of Your Target Country's Customs
In which country do you intend to import the products? What are the customs laws and rules of this country? You must understand it to make your import process successful and free from challenges.
Here, once you determine whether the product you are planning to import is a primary or recreational commodity, you will be able to know its customs tariffs.
You will also know its shipping charges and discharging rates. It will protect you from paying extra charges should there be any violations.
You may lose your entire shipment because of the commodity's condition and quality upon arrival. What do you do with the parcels? What documents do you need to submit for your goods' custom procedures completion?
You must know your target country's customs, rules, and laws that come in handy here. You will also get to see if you need help from the customs clearance offices, or you can handle everything on your own. In the event of violations, you may incur many losses in the name of fines or costs.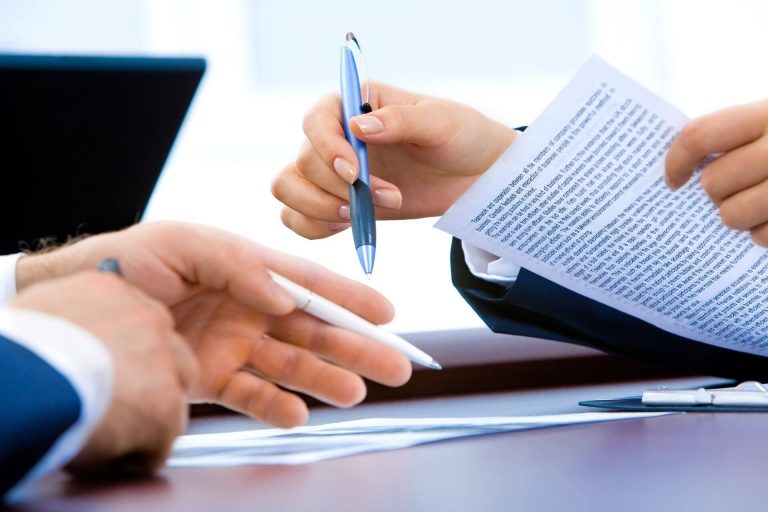 F) The Papers You Need to Import from China
You need several documents when importing from China. These papers are:
Importing From China to Your Country: A Complete Step-by-Step Guide!
If you have already done enough research, identified the products you want to import, and are ready to import from China, follow the steps below.
Step 1. Find Your Ideal Supplier
After deciding what product to import from China, the next step is to look for a distributor or supplier for you. Many manufacturers deal with the same product in a big market like China. 
Thus, choosing the right one may not be easy, but that's why this post is here. You can classify Chinese suppliers into three types as below.
Manufacturers
Wholesalers and
Drop-shipping supplier
Manufacturers are responsible for producing the products so that importers like you can import them. Thus, consider getting them from a manufacturer if you want to get the products at the lowest price.
That's because they are the ones who make the products. However, you may need to buy them in bulk to get the products directly from the manufacturer. In most cases, only small-scale manufacturers work with retailers. The other manufacturers mainly work with suppliers and wholesalers.
Wholesalers usually buy products directly from the manufacturers. They then sell these products in bulk to retailers. If you deal with wholesalers, you will likely receive low-priced goods. Ordering goods from them in larger quantities gives you more discounts.
Dropshipping is a different kind of supply or distribution. Here, purchasing goods in large quantities is not allowed. Instead, you can buy a single product at a given time. When the product sells, you have to pay for it.
You also don't get the lowest prices since you pay upfront. Drop-shipping also doesn't require holding inventory, packing, or shipping.
Step 2. Check the Production
If you have already found and settled on a supplier who has the product you intend to import and you are ready to order the goods, follow-up production is your next step.
This time-consuming process is both important and necessary. First, it helps you ensure you get the exact products you are expecting. The follow-up production process may take weeks and sometimes months. Thus, it remains a crucial step.
Step 3. Ensure Quality control
Quality control is a critical step for importers. It entails the manufacturing processes, quality of production, and product details. In addition, quality control aims at identifying problems and detecting any defect ahead of time.
Noting any issues early enough makes it easy to resolve them. Thus, it is important to do quality control. Moreover, it will help your business avoid losses.
There are third-party inspection companies that you can hire for quality control. Alternatively, you can use a supplier's reviewer.
A third-party inspection company allows you to set your standards. It verifies everything, including the product's features and its functions. It also inspects on-site, ensuring that what you get is required.
Step 4. Manage Transportation
Your journey of importing from China cannot be complete without this step, transportation. It is an expensive step during import.
You may need to choose a suitable shipping method to receive your goods in time. The transportation step involves costs that cover expenses such as:
• Broker fees
• Packaging charges
• Container fees
• Terminal handling
The first step is to choose a shipping method such as:
• Airfreight
• Courier service
• Sea freight
After your order gets ready, it takes several days, usually one or two, to get the parcel from the factory to the port. It also takes another one to two days for a customs check. Your shipment may take about one week to leave the dock.
Of course, it will take more days for the shipping to reach the final destination. It depends on your location. You can use a tracking number to track the shipment, and once it arrives, you can clear the customs with the help of a customs broker.
Learn More about shipping goods  from China to USA
Step 5. Clear the Remaining Payment
This step is rather obvious. The import process cannot be said to be complete if your supplier is yet to receive the payment. But when can you pay the Chinese suppliers?
The most common model used to pay Chinese suppliers involves a 30% upfront payment. The remaining 70% is payable upon completion. But, this model varies depending on the products you order.
You may need to pay 50% and above for products requiring more manufacturing material. Order completion implies that the supplier completes the order as you, the importer, get the Bill of Landing. This bill of landing confirms your goods are out for shipping.
So, how do you make the payment? You can pay using the below reliable payment methods:
A) Credit Cards and Paypal
A few suppliers only accept these methods in China. Paypal is mainly standard in the US but less common in China. As such, few Chinese suppliers accept it as a payment method. They also incur higher fees when they use credit cards or Paypal.
B) Telegraphic Transfer (TT) or Wire Transfer
It is an accessible mode of payment. It is the most commonly used method of sending money or paying Chinese suppliers.
But, you must research particular suppliers before ordering from them. Alternatively, consider hiring a company to track the production and shipment. It can be precarious if you don't do this.
How to Find Great Chinese Suppliers Beyond Alibaba?
One cannot underestimate the value of finding a great and reliable supplier while importing from China. It determines whether you will have a complicated or straightforward process. Read on to find out!
1) Use a China Sourcing Agent
If you are to form a long-term business partnership with one of the companies to help you manage your supply chain, you must start by finding a reliable Chinese sourcing agent. Such agents are many since many businesses partner with China. Thus, it will be more straightforward for you to locate and work with such relationships in your import journey.
Many importers prefer Fulfillbot for being a reliable China sourcing agent. You can use this platform to streamline your imports from China.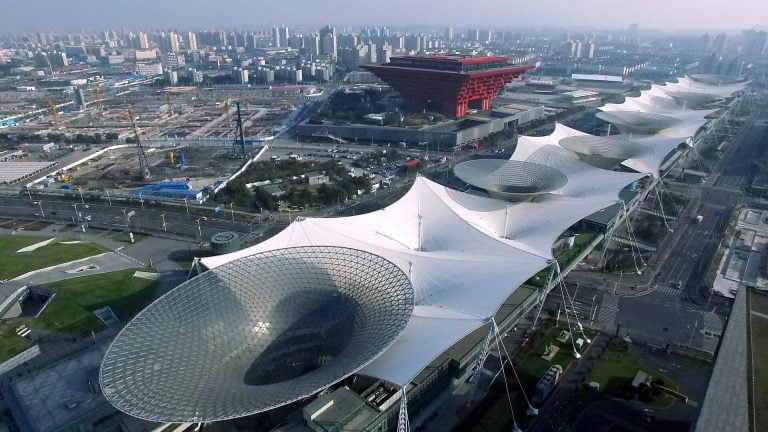 You can meet reputable Chinese distributors and suppliers by visiting different expos in China. You will meet them physically, sample their products and hopefully form business ties.
A few days at the expos will allow you to test multiple products in person. You will also find easy answers to your doubts from the people that these wholesale suppliers bring.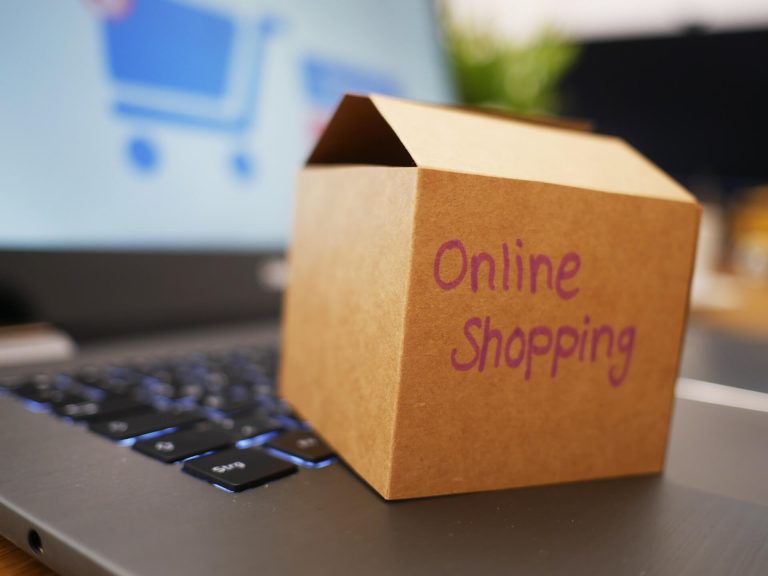 3) Browse B2B Marketplaces
Today, it is easy for a seller to construct a website, promote products or services online, identify buyers across the globe and interact with them. He can also use B2B marketplaces to publish his offers.
A B2B marketplace is an excellent resource for any company that wishes to change its business operations. Such companies can use a digital network to simplify their operations and communicate with like-minded firms to grow their operations fast. For example, you can search for a Chinese supplier in any following places.
• DHgate is one of the leading wholesale online platforms for made-in-China products. It connects international buyers with Chinese suppliers.
It deals with more than 30 million products in multiple categories. Yet, if you don't want to use this platform, you have many alternatives to DHgate.
• ChinaBrands focuses on drop-shipping and distribution. Its services include massive product sources, IT support, cross-border logistics, global warehousing, etc.
• Global Sources is a B2B platform that connects buyers worldwide with verified Chinese and Asian suppliers. Independent third parties usually confirm the suppliers. Thus, using this platform to transact business with Chinese suppliers is less risky.
• Made-in-China helps entrepreneurs source goods from China easily and securely. It continues to be a leading Chinese B2B e-commerce platform.
Nevertheless, you can check our detailed guide on top wholesale websites.
4) Visit Wholesale Markets
You have probably never heard of Yiwu, but you are likely to be owning a few items made in Yiwu. You can visit many markets for different goods at reasonable prices. These markets include:
1. Yiwu Xixiang Wholesale Department
2. YTC – Yiwu Trade Centre
3. Yiwu International Business and Trade Mission.
With Guangzhou being home to more than 1,000 wholesale markets, China is undoubtedly the world's economic center.
You can find different products and product categories in all these wholesale markets. These categories include clothing, electronics, and everyday supplies. Also, some of the leading Guangzhou wholesale markets are:
• New Asia International City
• Baima Wholesale Market
• Electronics Hiayin Square
• Guangda Shoes PLaza
A Guangzhou sourcing agent can help you choose a great supplier for your business.
Google is another powerful place to find reliable Chinese manufacturers, wholesale manufacturers, and suppliers from the US and worldwide.
As self-evident as this may sound, one can use Google to identify other wholesale sellers from different parts of the world. But, you may need to do a lot of research.
Wholesalers are not so good at marketing or promotion. So you may need to identify the right keywords and use them in your Google search.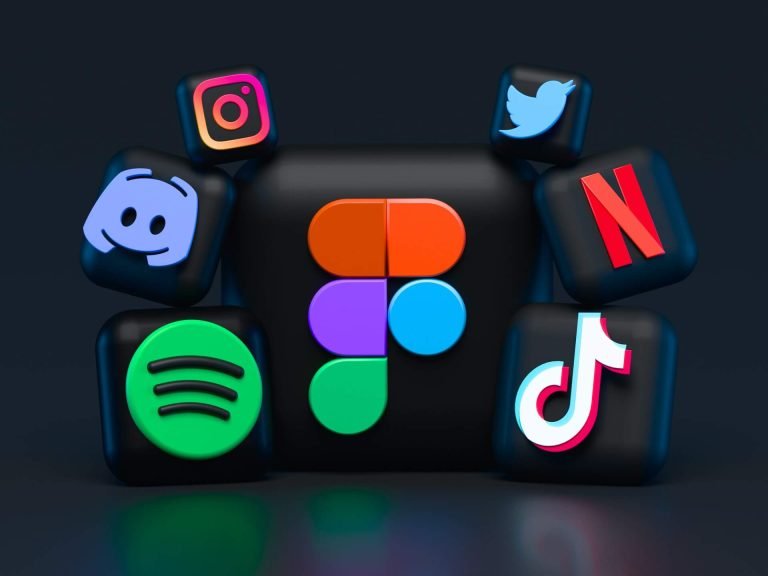 Social networking is one of the best ways people find help today. It benefits B2B businesses like suppliers and wholesalers in China.
Social media platforms include Instagram, LinkedIn, Twitter, and Facebook. So, they can help you find great suppliers in China. What's more, these platforms prove whether clients are up to date with the trends in marketing and, if they are, good for you and them.
7) Check Industrial Directories
You can find industrial directories in magazines or on the internet. Go through them. You will find many suppliers in different industries listed there.
It is fast to locate suppliers, though it may not be the most effective. There are some directories where anyone can post things. But, their quality may be poor.
Even so, many supplier directories conduct background checks on Chinese suppliers. It helps you select a supplier from among the best.
How to Clear Your Shipment Through Customs?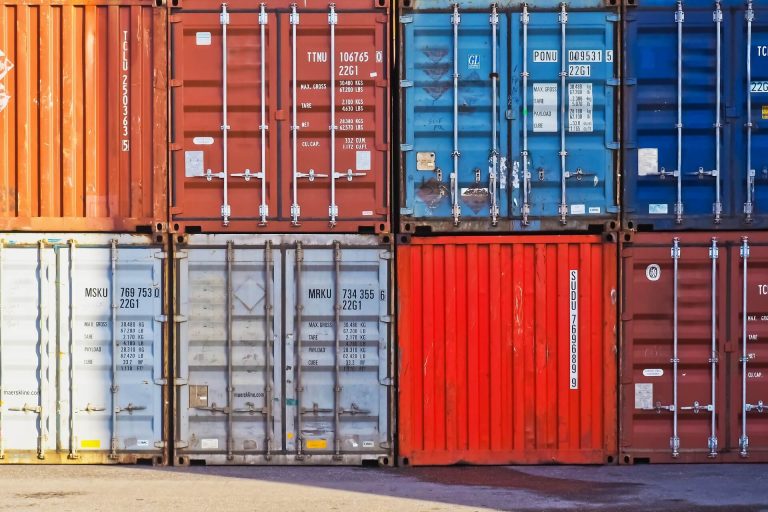 Another vital step while importing from China is customs clearance. You must provide the correct documentation and follow the required steps in this step.
Otherwise, your goods can be detained, examined, and you may be fined or experience delays. If things get worse, the customs officer may seize your goods and destroy or auction them.
An import license is not mandatory to import goods from China to the US. But to get CBP clearance, you must take the required entry, classification, valuation, examination, and approval measures.
Your shipment's value determines the requirements and costs of the customs process. Let's break down these factors below:
A) Customs Duty (Import Tax)
If your imported cargo's value is $800 and above, it is subject to taxes and duties. The products are duty-free if they are worth below this amount.
B) Entry Requirements & Documentation
When the merchandise reaches the US, it is filed for formal or informal entry. For example, if the cargo's value is more than $2,500, it is filed as a standard entry. Likewise, it is an informal entry if its value is below this amount.
Formal entry shipments need customs bonds. It is a legal contract entered by you and a surety company. It guarantees that you, as the importer, follow customs regulations and that the customs office is also paid for the necessary fines, taxes, penalties, and import duties.
Using custom brokers is not a legal requirement. But, it is a necessary action suggested by industry professionals and CBP.
E) Holds and Examinations
The CBP tries to improve the supply chain's security. Thus, it may select and examine specific shipments.
Air or Sea Shipping: Which One Works Best When Importing from China?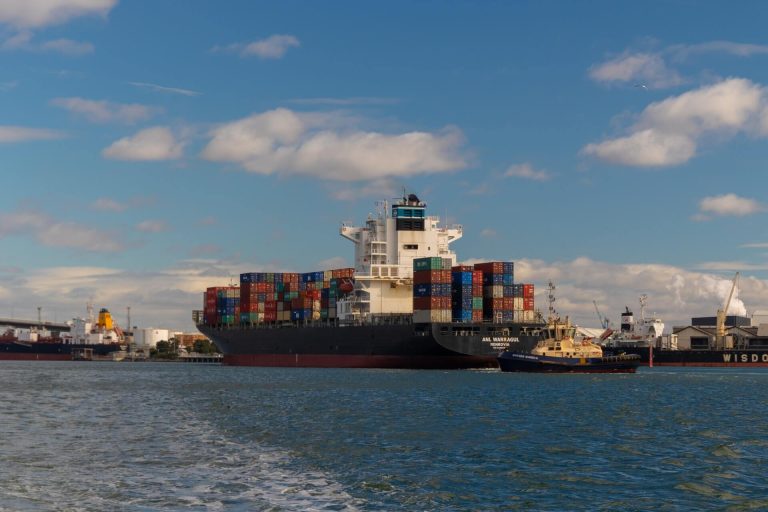 How to import from China is a crucial decision for importers. Should you use sea or air shipping? 
Airfreight is usually more expensive. Its capacity is also limited, so most shipping happens via sea. The weight determines the price, and sea shipping is suitable for heavy loads charged reasonably.
2) Reliability and Risk of Damage
If you consider reliability, air freight is more reliable. It stays within a given schedule. Both depend on good weather, but sea cargo suffers more from adverse weather changes in most cases.
Flights are also frequent. Thus, it solves the issue of missed flights since another flight will be available soon. However, unlike sea freight, you are likely to experience lengthy delays.
in 3-5 days, you can ensure that the air freight will have reached its destinations. If you have to wait longer, then it would be ten days. Likewise, sea shipping takes 21-30 days or 2 – 4 monthes.
So, if you are ordering huge quantities and are not in a hurry to send them, you can prefer sea shipping. Sea shipping will be a less expensive and reliable mode of shipping.
What Are the Main Imports From China?
Products imported from China include toys, games, sports equipment, footwear, apparel, furniture, plastics, iron, steel, and vehicles.
Do I Need a Legal License to Import From China?
Not everyone needs a license to import from China. But it also depends on the product type, quantity, and the final amount.
How Much Tax Will Be There on Imports From China?
In most cases, you will pay 21%. But, there are some reduced rates at 4% and 10%.
Which Country Is China's Biggest Importer?
The United States of America is China's biggest importer.
What Does India Import the Most From China?
India imports fertilizers, telecom instruments, electronics, electrical machinery, and drug intermediates from China.
What Are the Best and Profitable Products to Import from China?
The best products to import from China include hydrocolloid patches, phone screen protectors, garlic presses, backpacks, cell phone car mounts, and water shoes.
Moreover, other profitable products include ring lights, air fryers, security cameras, and meat thermometers.
How to Know if My Chinese Supplier Telling the Truth?
To ensure whether you are dealing with a legit Chinese supplier or not, research them and verify them. Then, use the recommended sources to get a Chinese supplier.
Importing from China is profitable and affordable. However, if you want to start this journey, take the time to do your due diligence. What's more, the process transit times are low and worth your patience.
Besides, the cost is friendly, the products are high quality, and you can import goods in large quantities. Moreover, you can customize products to your preference, and you get to enjoy a lot of freedom and reliability.
But, ensure to know and understand the trading background and barriers. Also, study your market, get a reliable supplier, follow all the required rules and enjoy importing from China! So, go ahead and contact the Fulfillbot team to start your journey!