Have you ever wondered where to store your goods in China? Well, that's when a warehouse comes in. A warehouse is a middle phase in the supply chain.
  Warehouses help you store your goods throughout the year. Besides, you can release them as needed. You can also use China fulfilment centres if you want to store goods for a short period.
  As we know, China is the country that manufactures most goods. Thus, it also offers warehouses to ease your burden in regards to storage and shipping. Warehousing in China has a lot of benefits to you.
  Do you want to avoid having a time gap between the production and consumption of your products? Then, getting a warehouse in China will help you bridge this gap.
  So, don't waste time and money looking for warehouses in other locations. Instead, choose to have your warehouse in China.
  This article will help you learn everything about warehousing in China. From how to choose the right warehouse to why you need it!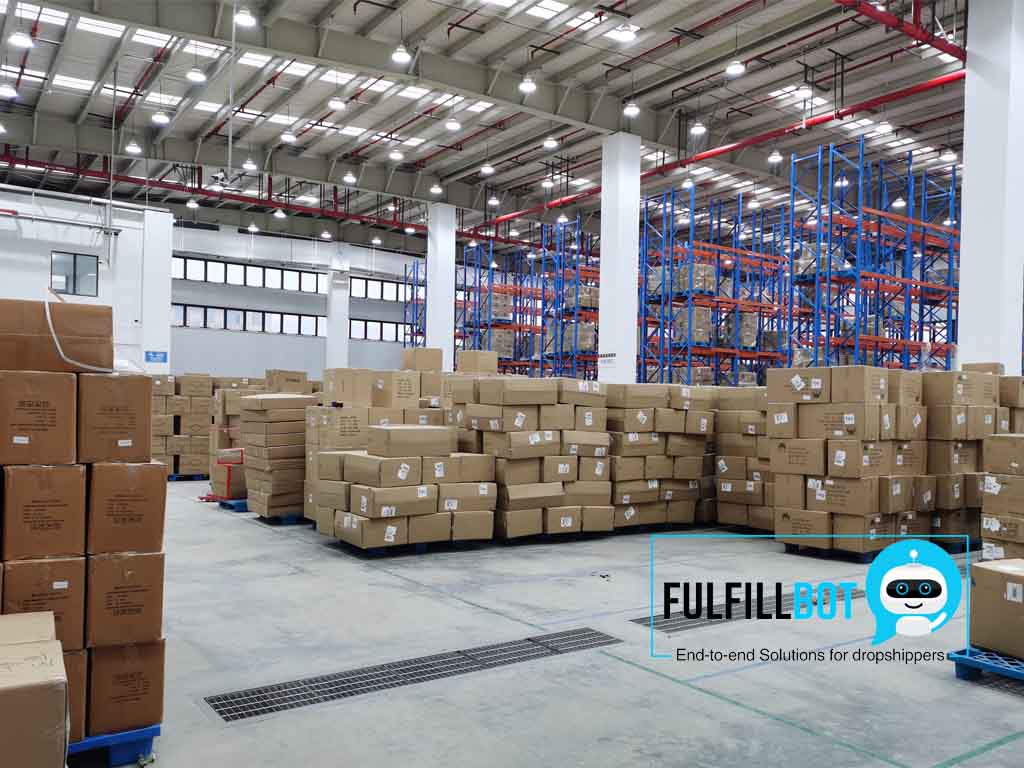 Why Should You Think About Having a Warehouse in China?
There are so many reasons why every business owner should consider having a warehouse in China. We will figure out some of the important reasons below.
  As a business owner sourcing goods from China, you need to have a China warehouse. That's because warehousing in China will reduce your storage costs. You can achieve it by storing inventory at a strategic location where real estate isn't expensive.
  China warehouses are less expensive than other warehouses. They are less priced. You cut costs by storing inventory in China logistic warehouses and shipping them when needed.
B) To Carry Out Timely Product Inspection
  You can inspect products before they leave China. It allows you to save time inspecting the products, as your supplier can rework any problems before sending the goods out of China.
C) To Free Up Domestic Space
  If you lack space to hold your inventory, you can utilize China storage and shipping services. This way, you'll save up on storage. Moreover, you will also get relief from completing the shipping procedures.
D) To Ensure Prompt Delivery
  Remember, timely delivery and optimized distribution of your products play a crucial role. A warehouse company can provide packing and shipping services that you can track in real-time.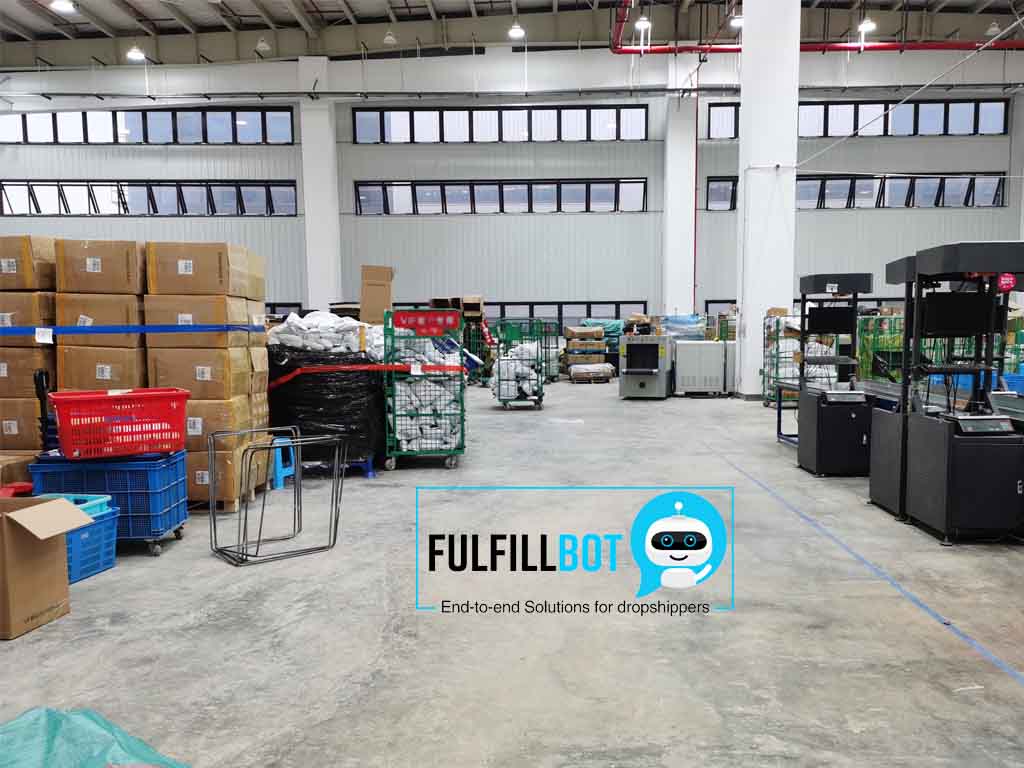 What Services Can You Expect From a Warehouse Company in China?
  As you know, different companies can have different services and pricing plans. Yet, some services have no exceptions. Thus, you can expect the following services from a reliable warehouse company in China.
  As the name suggests, Pick and Pack is a unique service provided by most warehouses. Above all, it is a part of the entire supply chain management process used in the retail distribution of goods.
The warehouse workforce helps in picking your goods and packing them for shipping.
  China warehouses assemble goods for their clients. It entails receiving your goods, assembling, inspecting, repackaging, and shipping to your client.
In short, it eases the burden from your shoulders since all services are done in one central place.
  Inventory control helps companies to eliminate and reduce errors. Thus, businesses can use warehouse services to control their inventory. With inventory control, you'll keep track of your goods.
  Cross-docking allows clients to route products from one or many manufacturing sites to a well-located distribution centre.
This service allows goods to arrive from manufacturing centres to one specific place. Then, they are packaged into many shipments and delivered to consumers.
  A China warehouse company can also offer logistics transport services to its clients. They allow clients to track the shipment in real-time.
China logistic companies aid in this. With this, you are guaranteed your buyers will receive their orders on time.
6.Inspection product quality
  China warehouse company can also offer quality control staff cross-check the products and logistics before received goods and final delivery. Products go through multiple quality control checkpoints before shipping to ensure that product quality is not compromised in any way.
How to Choose the Right Warehousing in China?
  Every business owner prefers using a warehousing service to lessen burdens. Of course, you may need to face several consequences if you choose the wrong service provider.
  Let's talk about some vital factors to consider when choosing the right warehouse in China.
  The cost of the warehouse plays a big role. It is often affected by the location and security of the warehouse.
  Taxes vary from region to region. Thus, ensure you get value for money. That means the amount of rent you pay must match the services you get.
2. Workforce Availability
  Workforce availability also factors in choosing the right warehouse. Consider supply and demand calculations when choosing workforce availability.
  The location of the selected warehouse plays a vital role. The roads, as well as traffic density, should be considered. In short, you should put the accessibility to the warehouse into consideration.
4. Proximity To Airport, Railways and Ports
  In this case, you must prioritize the mode of transport used to receive or ship goods.
For example, let's say you want to import/export most of the cargo via air. Then, you may consider how near or far the airport is from the warehouse. Likewise, if the goods ship via ocean, then consider nearby ports.
  Security of the warehouse plays a big role in securing your products. The location of the warehouse affects its security.
  Moreover, ensure the warehouse is well fenced and managed. A CCTV equipped warehouse is also a plus.
What Are the Benefits of Having a Warehouse in China?
  By now, you understand the importance of having a warehouse in China. Here we will include some additional benefits.
  A warehouse in China provides storage for your goods for a certain period. It provides the opportunity to hold and release inventory as needed.
  It provides a place to receive and store your goods that require assembling. You can also request to set up an assembly line with needed machinery tools.
  A warehouse service provider can ensure product quality inspection upon your request. Thus, you don't have to worry about flawed, faulty, or damaged products. It is easy to separate such products during the quality inspection.
4. Shipping From China to Consumers
  A China warehouse allows you to ship goods from their location to your buyers' place.  
  Dropshipping sellers enjoy this service the most. They ship products direct to customers from the drop shipping warehouses.
  Warehousing in China ensures you reduce the product return risk. That's because they inspect goods for quality assurance before shipping.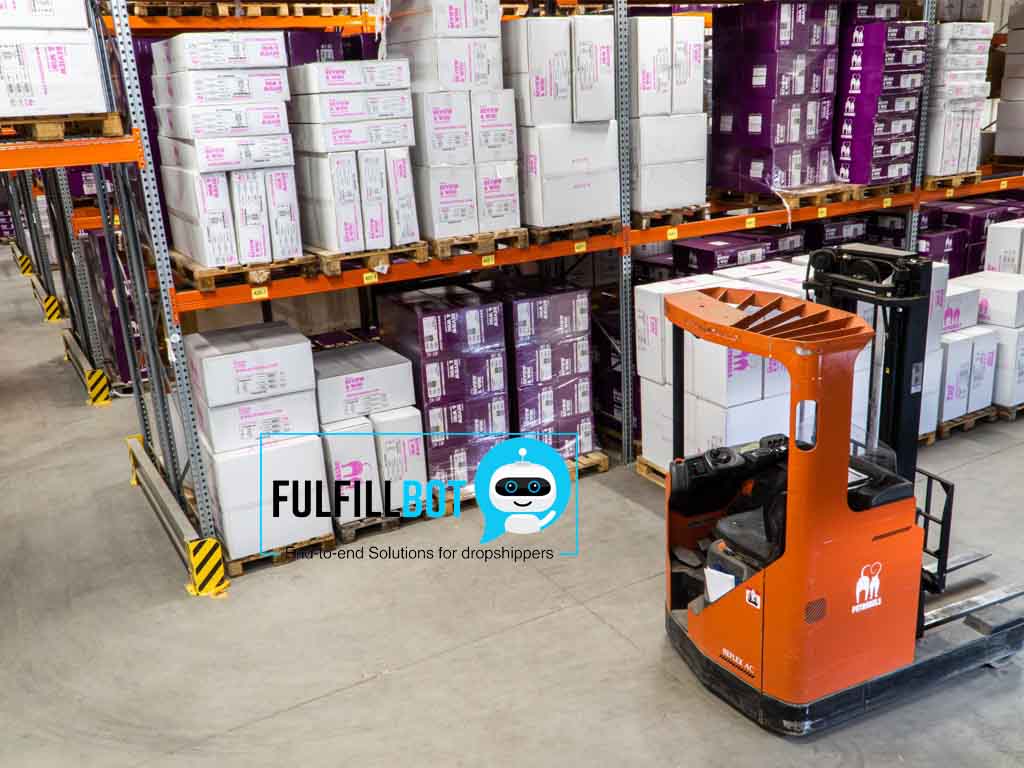 How To Find a Warehouse in China by Yourself?
  There are quite many warehouse companies in China. Thus, finding a good warehouse may take time. It will help if you consider various factors to find a China Warehouse company that fits your needs.
  When looking for Warehouses in China, you should consider the period you will take to store goods there. If it is for a short period, a fulfilment centre is what you need.
  Here's how to find a warehouse in China by yourself.
1. Use China Freight Forwarder
  A freight forwarder company can help you in many ways. It can plan and organize the movement of your goods across global borders.
  They are knowledgeable in matters related to the supply chain. So you can use them to get leads on some of the warehouses they know.
  The internet has almost every piece of information you need, including warehouse companies in China. What's more, you can use it to find suitable warehouses based on their location, size, and other information.
3. Use a China Sourcing Agent
  A sourcing agent comes in handy when looking for warehouses, as they are middlemen knowledgeable in finding good warehouses in China.
  You can provide agents with your requirements. After that, they will look for a warehouse that fits the category.
  Another option is visiting China and finding warehouses by yourself. By visiting China, you have the chance to look at the location, security, size, accessibility, etc. Moreover, you'll be able to compare them to get one that fits your needs.
  It is also a good way to find a warehouse. You can ask around from friends and trade partners about which companies they use. You can also attend trade affairs to find warehouse owners.
  As you can see, all methods mentioned above are time-consuming. Besides, there is no guarantee of getting the right service provider.
  So, why not go for a well-established company which is already working in the field? Sometimes, knowing the right company can solve your problem.
  You can contact Fulfillbot to get a one-stop solution for your orders. Be it product sourcing, warehousing, order fulfillment, private labeling, or shipping! The Fulfillbot team handles all these tasks on your behalf.
  In the end, you can save so much time and energy. Thus, you can focus more on the marketing and promotional activities of your products.
1. Why Should I Have a Warehouse in China?
  They are affordable and often close to manufacturers. Thus, you will have no problem transporting your goods from your manufacturer to the warehouse.
2. Is It Safe to Use a Warehouse in China?
Yes, it is. Most warehouses have good security systems, including CCTV cameras.
3. Can They Store My Goods for a Short Period?
  Yes! Time is just a number. Most warehouse service providers value their customers. They can even store your products for a day.
  You can also consider China fulfilment centres for short period storage systems.
4. Can They Help Prepare My Products for Shipping?
  Yes. Warehouses also offer a variety of services such as product preparation, labelling, packaging and shipping.
5. Where and How Do I Store My Products in China?
  There are many ways to find warehouses in China. You can search on the internet to find reliable warehouse companies.
Besides, make sure you choose a place that is easy to access and has enough room for your goods. Moreover, it should be close to the airport/railway station/ports.
Final Thoughts on How to Find a Warehouse in China!
  Finding a warehouse in China can be a bit hard, but there is always something for everyone. Always go for a warehouse that fits your requirements and your budget. While searching, don't give up.
  Moreover, the internet and referrals come in handy. You don't have to travel to China. Don't be afraid to ask around.
In addition, ensure the warehouse location is good, traffic on the road isn't problematic, and the security is top-notch.
  Likewise, check on the workforce availability. It is a factor that can build or break your business. Thus, make sure the warehouse has enough workforce to run the supply chain on your behalf.
  So, that's all you need to know about finding a warehouse in China. Are you looking for a reliable warehousing service provider in China? Get in touch!