China is the hub of most businesses. Many companies are now associating with this country. They confirm that low wages don't have to translate to poor skills.
The country has a lucrative mix of well-developed capabilities and low costs. Besides, it boasts a huge domestic market. Other advantages are investor-friendly policies and thousands of goods.
Thus, all businesses enjoy outsourcing procurement needs. But, several operations yield from product sourcing agent.
Check out the sections below to understand more about sourcing agents. You will learn what they do. The guide should help you assess their pros and cons. Let's start!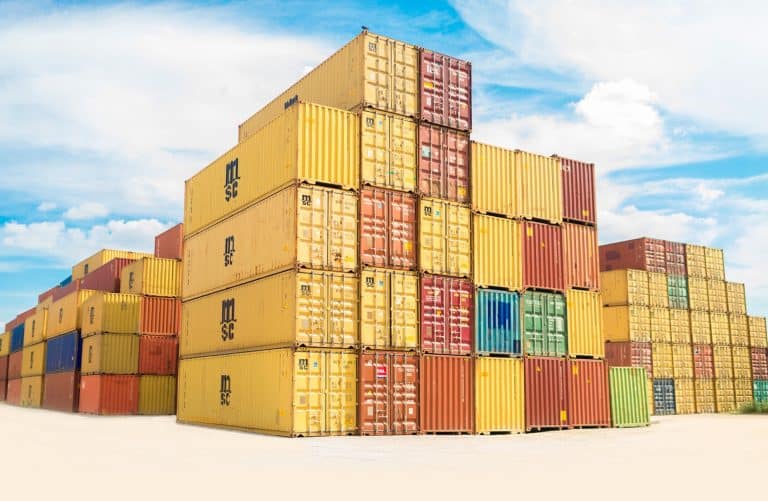 What is China Sourcing Agent?
China sourcing agent plays a crucial role in international business. The agent has to identify the best suppliers for sellers. Product sourcing involves finding suppliers of items.
We can term them as third-party service providers. There is high demand for China sourcing agents in the global trade.
China is the ideal country for getting the best products at low prices. China manufacturers most products and sells them at lower prices.
So, sourcing agents communicate with local suppliers. They also know all the local customs.
As a result, your product sourcing experience improves.
4 Types of China Sourcing Agents
Traditional Sourcing Agents
They find manufacturers in China based on your needs, negotiate prices, check quality, warehouse goods, and ship goods. For example, Yiwu Sourcing Agent
This type of company includes a lot of services that can save you a lot of time and they charge a percentage of fees.
Client:trading companies,Physical retailers
Have MOQ requirement
Fee 5%-10%
Sourcing agent for e-commerce
These agents serve e-commerce sellers, such as amazon FBA sellers, who help sellers find manufacturers in China, customize the products according to the seller's requirements, pack them according to the requirements, and send them to the amazon warehouse.
Client:online seller
Have MOQ requirement
Fee 5%-10%
Dropshipping agent
This type of agent mainly serves dropshipping sellers, such as shopify, amazon , ebay and others online sell site.
Client:online seller
no MOQ requirement
Charge by order
Sourcing agents applicable to individuals
They help buyers to purchase low-priced products from Chinese shopping sites, such as from Taobao, JD, PDD, etc., and then send them to the buyers via express.
Client:individuals
No MOQ requirement .
Charge by order
Is it Necessary to Hire Sourcing Agents from China?
Importing products from China almost guarantees competitive pricing. But, it can be daunting for new businesses. It is difficult to take part in the game without China sourcing agents.
Sometimes, it can be overwhelming to deal with Chinese importers. Sourcing agents ensure everything is in place.
Rapid business growth can hurt retailers. It happens when a business can't fulfill supply and demand. Excess orders can affect the operation's smooth nature. Sourcing agents take that burden.
They source products for the business owner. You know how hectic and time-consuming it can be for you.
Retailers offering many products want to get the best deals. They contact ten or more potential suppliers for every item. If you run an online store selling ten items, you need about 100 suppliers.
In short, sourcing agents make it easier to focus on managing your enterprise's growth.
When Do You Need Help From China Sourcing Agent?
China sourcing agents offer relief to businesses. Here are some instances that might force you to seek their services:
1) Lack of experience in Importing Business
It isn't easy to import products from China. Some procedures are complicated for a novice.
Sourcing products involve finding suppliers, quality testing, shipping, etc.
Inexperience in one or all procedures makes importing hectic. It could be unsuccessful at the end of the day. Sourcing agents help you import products with ease. They are responsible for handling all sourcing procedures.
2) Retailers of Many Products
Some retailers deal in many product categories. Dealing with the sourcing aspect can be a hassle. It happens when you have more than one supplier for each product. It gets worse if you don't understand the market.And you need to have a warehouse to collect goods from various suppliers and ship them to your country
Contacting many suppliers for your needs can be tedious. And if you are starting, this can stabilize your business. Sourcing agents help to bypass the struggle. They connect you with the best suppliers to deliver high-grade goods.
3) Unique Product Categories
Some products can be difficult to get. It could happen in many niches. Special suppliers handle such specific products.
It could be because of the wide unavailability of raw materials or ingredients. Hence, getting suppliers for these unique products might be difficult. Some China sourcing agents specialize in this.
They know where to search and find such items. It is easier for them to connect you with direct sources.
Why Should You Consider Hiring a China Sourcing Agent?
There are many reasons for needing a China sourcing agent. Most online platforms display products from different sources. Sourcing agents will help you get the items you want in an area. Here are reasons you need a China sourcing agent:
1. Get the Right Supplier
China has thousands of producers of different items. It can be challenging for novices to identify the best suppliers. But, the primary concern is the language barrier. Sourcing agents help to counter this.
Besides, they know all the shipment procedures. The agents know the duration goods take to reach a client.
You will leave most sourcing and shipping tasks to these agents. They verify suppliers' authenticities and help you identify the best.
Don't confuse sourcing agents and mediators. Mediators can buy from manufacturers and sell to buyers after making little profit. Sourcing agents help you select products from the industry outlet.
You will get your items from the factory and not a second-party distributor.
2. Offers Inspection Services
The primary concern of international trade is the failure to inspect items yourself. Most manufacturers offer this service. But, they use third parties.
The problem is that these inspectors might not understand your needs. Some might not be qualified. But, hiring a sourcing agent helps sort this issue.
They cut the chances of losses by inspecting qualified people. Thanks to their experience, they can choose the best supplier for you.
3. Time-saving
Buyers want to get the best products from sellers. But, the market is flooded, and picking the best can be hectic. You need a lot of expertise and time, which you might lack.
Each supplier presents itself as genuine. No one will agree that their products aren't of high quality. But, it is impossible to verify all the thousands of suppliers.
Reliable China sourcing agents will help with this. They will deliver all items on time since they know all the procedures.
4. Puts Everything Together
Dealing with the supplier means they tend to handle production and shipment only. Most international buyers don't find this enough. Such buyers have tons of things to explore for their stores.
On the safer side, sourcing agents offer all services a buyer needs. All this happens on one platform. Here are some things that these agents do:
• Visiting markets
• Placing orders to the factory on behalf of the client
• Collecting products
• Warehousing
• Quality testing
• Custom clearance
• Shipment etc.
The sourcing agents' services help reduce the buyer's total cost. Of all the things, you will save a lot of time.
Read More about China Warehouse
5. Offers Product Gathering Services
Buyers will find it hard to gather products from all sources and ship them independently. They might spend more on this task. Sourcing agents have a huge network.
Some of them work with many buyers at once. It means that they can gather and transport the same items at a go. Here are some tasks they can do at the same time:
• Gathering products
• Warehousing
• Shipping
• International freight
The above helps clients focus on other business operations. Besides, if your needs are less, these agents ship items faster than most container services.
6. Better Relationships with Product Suppliers
Sourcing agents and manufacturers are from one locality. They speak and understand the language and culture. It is easier for them to connect and build relationships with manufacturers.
What results here is bagging a fantastic deal. Because of agents' connection with suppliers, they get items at lower prices.
7. Offer More Flexibility
China sourcing agents offer more flexibility. It is helpful when selecting, buying, and receiving products. You can customize the services of the sourcing agent as per your needs. The agent will then charge as per their tasks.
Also, if you can do a few tasks, the better. Besides, you can leave the difficult ones for them. These are experts and will handle their tasks well.
8. Identify Scams with Ease
Scams are the hugest concern in international trade. Confirm all supplier certificates and licenses. Sourcing agents will help you do this.
But, the certificates come in Chinese and could be challenging for you. Sourcing agents have extensive experience. They can tell scammers from genuine suppliers.
9. Affordable Pricing
It is common everywhere for suppliers to charge more. It may happen if you are a foreigner. But, going through sourcing agents is cheaper.
You can save so much. Experienced agents buy products at lower prices. They sell to buyers after adding a little commission.
10. Reduce Expenses and Risks
Sourcing agents have to offer many services. They are helpful and reduce risks to huge extents. Because they do many tasks, you will have peace of mind.
You can focus on improving, growing, and expanding the business. The crucial thing is hiring the best sourcing agent. One of the major risks is issues of quality control.
Sourcing agents prevent you from getting poor-quality items.
What Are the Drawbacks of Hiring a Sourcing Agent in China
See below some concerns of sourcing agents in China. They should help you gauge if you can use them or not:
1. More Costs Can Tamper with your Margins
China sourcing agents charge a percentage of a client's items. It is a fee you must pay for all the time you buy from them.
2. Total Loss in case you are Ghosted
Anything could happen, and your sourcing agent ghosts you. It means that you lose all suppliers and contact chains altogether. Don't you think this is a risk to your business?
You might lose business if you don't have an immediate backup plan. It means you will not be able to meet your customers' demands. All this is because product supply is cut.
3. Backend Deals
Sourcing agents get paid as per order sizes. They can work with industries that have kickbacks or special incentives.
4. No Buyer and Supplier Relationship
Sourcing agents handle everything with suppliers. They are in control of the relationship. An agent decides on the lead times and price negotiations.
They are responsible for quality control. At first, that is a relief to the client. But, it will be vital to build a relationship with the manufacturer.
Sometimes, you might not have direct communication with the supplier. It means you should speak to your agent first. If products you receive have issues, it is impossible to raise concerns as you'd want.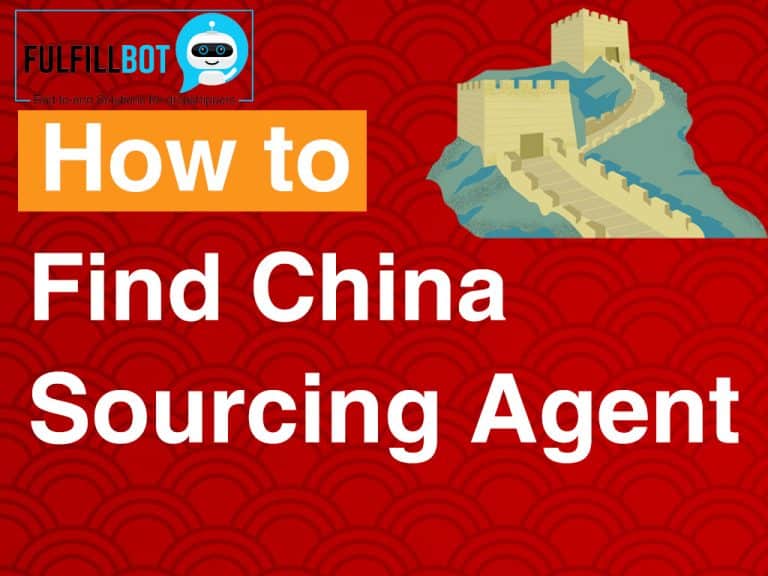 How Can You find a Chinese Sourcing Agent?
Finding the best sourcing agent can be hard. We have put together a checklist to make the process easier. Follow them to the latter to save money and time.
Step 1: Define all your Needs
First, know all your business needs. It includes the products you need and their features and specifications. Also, have all requirements you want in a supplier and sourcing agent.
It will be crucial to have all notes down. Describe everything important to you. Here are a few things to consider if you are clueless:
• Language skills
• Scope of services
• Location
• Experience level
• Payment model
Be clear on the requirements of the manufacturer you need. Check out a few pointers to have in mind:
• The type of working conditions
• Types of material
• The grade or quality of material
• Duration of delivery times etc.
Step 2: Set a Reasonable Budget
The next thing is to assess and draft a reasonable budget. Below are a few things that should be on the step 2 checklist:
• The number of units you need to produce
• The amount you can spend on products
• The much you can pay sourcing agents
Avoid setting fixed budgets. Have a range of expenditures. You never know if unexpected costs can occur.
Step 3: Choose Sourcing Agents
There are various types of sourcing agents. All these categories of agents have their pros and cons. Decide if you want an individual agent or a huge sourcing company. There is also an option to get an entire sourcing company.
Step 4: Research and Compare Notes
By now, you know all your needs well. You understand the type of sourcing agent to get. It is time to begin your research.
Avoid focusing on Google and the first results you see. Select at least five sourcing agents who meet your needs in step 1.
Step 5: Get Various Offers and Ask for Relevant Business Licenses
Ask for offers from sourcing agents you select. The offer should have prices of all services you want from the agents. Get pricing structures and how they are calculated.
Get copies of their business certificates and licenses. Narrow down to those that meet your needs and budget.
Step 6: Negotiate Payments
After choosing sourcing agents, negotiate payments. Not all are flexible. Some might exceed your budget.
Others might surpass it but are willing to negotiate. Single sourcing agents are flexible. You should have a list of sourcing agents you hope to work with at this stage.
Step 7: Write Down a Contract
Write everything discussed with the sourcing agents you select in the final step. Prepare an agreement. Be sure to state who will be responsible for losses.
All this information will be based on your agreement with the agent. Write the type of payment and amount. Ensure that the agent confirms this.
Here are a few inquiries to ask sourcing agents while vetting them. These should help you cancel those that don't meet your criteria.
• The agent's exact location
• The duration they have worked as a sourcing agent
• Products they specialize in
• How do they know or will find suppliers they are suggesting?
• If they have factory and product inspection checklists
• If they can share factory addresses
• The pricing models they use
• The number of colleagues or employees they have
• How the process of working with them looks like at the moment?
• If they have business licenses and if they can give you copies
• If they can share contacts of clients who were satisfied with their services
• If they offer quality inspections and the number of reports you will get
• If you will get updates on production status
• If they handle delayed shipment and poor product quality
🔍️Looking for China Sourcing? We Can!😉
We provide AMAZING service!
👇👇👇👇👇👇👇
What Are the Charges of Sourcing Agents In China?
Different sourcing agents charge different amounts. They also use different pricing models. Below is a general overview of how much they charge:
1. Commission
Commissions aren't fixed. They vary depending on various factors. Some are order value, frequency, and quantity.
Smaller orders mean the client will pay more. But, commission percentages range from 5 to 10%.
Below
$1000 – $100
$1 – $2k – 10%
$2 – $3k – 9%
$3 – $5k – 8.5%
$5 – $7k – 8%
$7 – $10k – 7.5%
$10 – $15k – 7%
$15 – $20k – 6.5%
$20 – $25k – 6%
$25 – $30k – 5.5%
Over $30k – 5%
2. Hourly Rate
Here, sourcing agents charge on an hourly basis. Regardless of the order value, the size doesn't matter. The concern is some agents can delay getting more money.
3. Flat Fee
Sourcing agents charge a flat rate. It will depend on the agreement you have with them.
4. Mixed Payment Structure
This method requires you to pay a flat rate fee until you reach a certain amount. Upon reaching it, you can pay an hourly rate or commission.
Top 20 Best Sourcing Agents List in China
NO
Name
Services
Location
Rating
1
Fulfillbot
Product Sourcing
Customized Brands
Warehousing
Dropshipping
Ship Agent
Amazon FBA Services
etc
Yiwu,China
⭐⭐⭐⭐⭐
2
Jingsourcing
Commodity sourcing agent
Yiwu,China
⭐⭐⭐⭐
3
b2c Sourcing
B2C China sourcing agent
Ningbo, China
⭐⭐⭐⭐
4
Dragon Sourcing
Global Sourcing Company
China and other major cities in the world
⭐⭐⭐⭐
5
Arcadia Sourcing
Find suppliers, Warehousing, Shipping, etc.
Hong Kong, China
⭐⭐⭐
6
Skylark
Buying agent
Yiwu,China
⭐⭐⭐
7
Huntersourcing
Product sourcing, import and export
Haining, Zhejiang
⭐⭐⭐
8
Imex Liaisons Group
Sourcing, QC, logistics, etc
Guangzhou, China
⭐⭐⭐
9
Foshan Sourcing
Product sourcing
Foshan, China
⭐⭐⭐
10
FBA China Sourcing
FBA Sourcing service
Hong Kong, China
⭐⭐⭐
11
Maple Sourcing
Product sourcing and quality inspection
Shenzhen, China
⭐⭐⭐
12
China 2 West
Sourcing, supply chain management
China
⭐⭐⭐
13
Fami Sourcing
Product sourcing, quality control
Guangzhou, China
⭐⭐⭐⭐
14
LeelineSourcing
China sourcing agent company
Yiwu,China
⭐⭐⭐⭐
15
Ejet
China export agent
Yiwu,China
⭐⭐⭐⭐
16
Pinnacle Sourcing
Sourcing, supplier audits, etc.
Shanghai, China
⭐⭐⭐
17
Made In China Sourcing
Made in China sourcing
China
⭐⭐⭐
18
Supplyia sourcing
China sourcing agent
Yiwu,China
⭐⭐⭐
19
Meeno Group
China product purchasing
Yiwu,China
⭐⭐⭐
20
Product Sourcing
Dropshipping
Quality Control

Shenzhen, China
⭐⭐⭐⭐⭐
What Things Should You Consider When Choosing a China Sourcing Agent?
No sourcing agent will proclaim their services as sub-standard. All are the best, even if they have tons of negative reviews.
Making informed decisions when looking for a China sourcing agent is crucial. Read below some things to have in mind when in the process.
1. Enough Product Knowledge and on Point with Market Trends
China's import process is different from most countries. But, it will depend on the product. Some goods are quite complex.
Good examples are auto motives, electronics, and other bulky goods. It is vital to get a sourcing agent with enough knowledge. They will help with successful delivery.
Picking a sourcing agent who isn't knowledgeable in your area can lead to losses. You can ask your agents to give feedback from customers. They should be in his industry and add relevant case studies.
It can be challenging to get the best sourcing agent. You need one with more experience in your niche products.
Also, you can ask for feedback from customers in the same industry. It doesn't matter if they have enough qualifications or not.
2. Understand all your Needs First
You can check if a sourcing agent understands your needs. Let them know all the precise requirements. They can agree with suppliers on your behalf.
Since they sort the issue of the language barrier, communication is easier. Sometimes, you can get the wrong products. Or they might not be satisfactory.
In this case, a sourcing agent could be the issue. It can take longer to return and change the items. Sourcing agents ensure they do quality checks. They test products on your behalf.
3. Have Excellent Communication Skills
Not everyone in China speaks English. Most people in international trade consider English a unifying language. The number of English speakers in that country is low.
A good sourcing agent should understand English. They should communicate in spoken or written words well. It means you can understand each other at any time.
It will depend on your communication modes. Others use email and other online services. Another group prefers phone calls. There is a category that blends all modes.
The most crucial thing is effective communication. Besides, agents should be fast to respond to you. You can do the same to avoid inconveniencing them on their end.
A common communication platform for most sourcing agents is WeChat. Most clients prefer it. But, the general issue is the time difference.
4. Have an Open and Legal Process
Getting a sourcing agent in China can be easy depending on your abilities. You need to get the best one for your needs. But, it would help if you had an effective strategy you can put in place with competence.
The best sourcing agent should act with openness. They should follow the correct methods. Their primary concern should be certifications and clients' product quality.
But, others focus on getting kickbacks. Establishing relationships with suppliers is essential. You should understand that this isn't a priority. See below the standard buying procedure:
• Approval of all certificate requirements and specifications
• Supplier search
• Initial price requests and order samples, then select qualified suppliers
• Price negotiations
• Auditing qualified suppliers
• Selecting the final suppliers
• Closing a sales contract
• Product processing and quality control
• Supply chain
5. Professional Knowledge and Experience in Imports and Exports
A good China sourcing agent should have professional knowledge of importing and exporting. They should understand all paperwork and legalities. It includes import and export processes.
Others are licenses and certifications. You should ask the sourcing agents relevant questions. It should help you gauge if they are knowledgeable.
See some questions you can ask. The agent should give clear answers.
• How can they classify their suppliers – are they qualified or unskilled?
• Should the sourcing agent pay for products or direct to suppliers?
• What are the strategies to combat and prevent scams?
• do they control all buying processes on their own? Do they outsource any services? If so, from which part?
• Will the agent handle potential disputes concerning the quality of goods? Especially during and after production?
• How long has the sourcing agent been in the industry?
• Will they source products from already verified suppliers, or will they source for new ones?
• do they have customer feedback from your area? (Avoid agents who can't offer proof of work done before)
• Can they sign a non-disclosure agreement?
6. Territorial Coverage
At the least, qualified sourcing agents should be registered companies. They should have an office in China.
More qualified ones will have offices in China and your country. But, it doesn't affect the fate of your transaction. If you are keen, it is a bonus to your agent's abilities.
It also confirms that they are reliable. Chinese suppliers are in industrial clusters. Your agent has to have territorial proximity to certain industrial groups.
It helps in case things go wrong in the production process. Moreover, it reduces transportation costs.
7. No Kickbacks in the Supply Chain Management
Communication is crucial in Chinese firms. It can affect your business. Choose suppliers who can produce goods under all your requirements.
They shouldn't be agents who often want kickbacks are priorities. Deal with specialists who understand your specifications. They should also know your quality requirements.
Sourcing agents in China commit kickbacks from some suppliers. It is a fee given to a sourcing agent by the supplier. It is an incentive so that they can always choose them.
Let's be honest: it is plain corruption. Nothing else! It is a common practice in China. Bribes/kickbacks undermine client deals.
Suppliers compensate for kickback costs by increasing goods prices. Or, they can go for those who offer more or high kickbacks. Ultimately, they assume suppliers who comply with certification and quality requirements.
The agent takes the supplier's side in case of disputes. Such sourcing agents in China value supplier relationships. As a client, you are ignored. It might throw you into cramped positions.
8. Timely response to your messages
A qualified purchasing agent should answer your questions in a timely manner when you need it, will put himself in your shoes and help you solve the difficulties you encounter.
🎉🎉Try our service, we will provide AMAZING service!🎉🎉
👇👇👇👇👇👇👇
Sourcing agents have a massive role in international trade. The selection process of these agents can be head-cracking. Whoever you settle on can build or ruin your business.
If you are a newbie at ecommerce, be very cautious. Follow all the procedures for getting the best agent.
Since there are thousands of them in China, it can be daunting. I hope that this guide makes your research process easy. Keep referring to it when you need information on China sourcing agents.
Many fake agents are scamming buyers. If they aren't lovers of kickbacks, they are overpricing goods. Others send poor-quality products and swindle your money. Even though China is the heart of manufacturing, you can be conned.
You can go ahead and choose Fulfillbot as your ideal sourcing agent from China.