China is the foremost manufacturer and exporter of different goods. That's why you see many products labelled "Made in China."
But this way of labelling pulled negative responses among some customers. Some buyers have a misconception about Chinese products. They believe that the products coming from China are fake.
So there is a common perception that their goods are low quality and sold at low prices.
Thus, many Chinese manufacturers came up with a strategy to counter this false opinion. They changed the labels from Made in China to Made in PRC. Well, PRC is nothing but the People's Republic of China.
So, here we'll talk about PRC and the products made in PRC.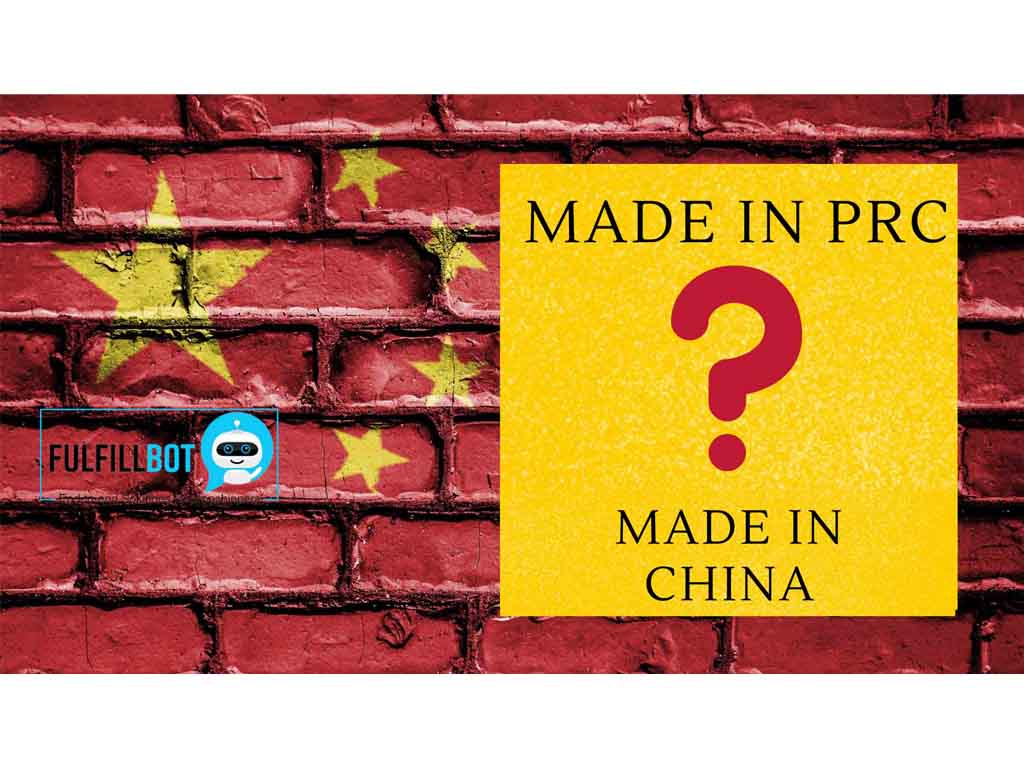 What Does Made in PRC Mean?
  As said earlier, the term reads the People's Republic of China. Made in PRC is a label printed on products to show their origin and place of manufacturing.
Made in PRC means a product was either manufactured, assembled or produced in China.
Some companies also use the term PROC, indicating the same meaning.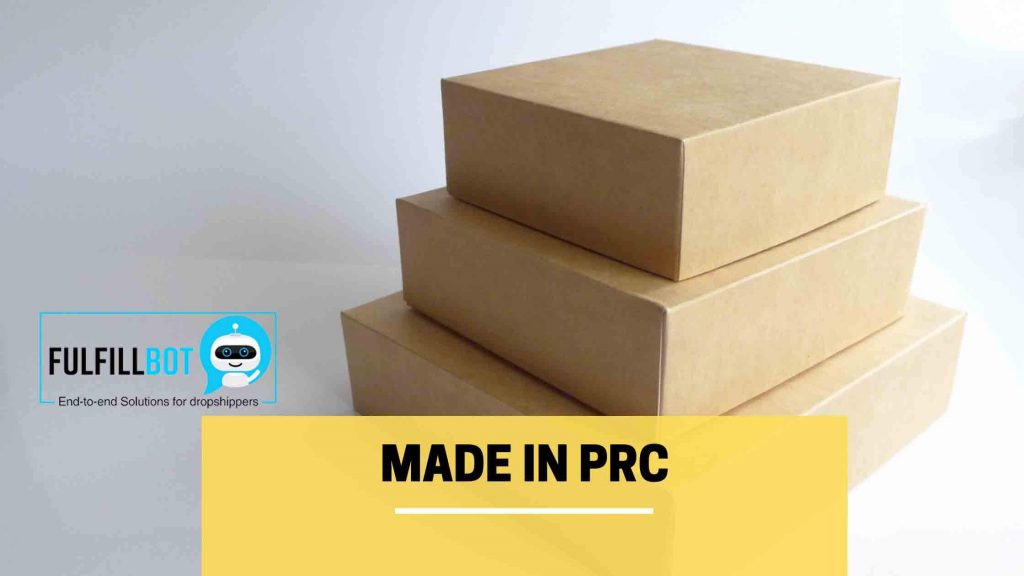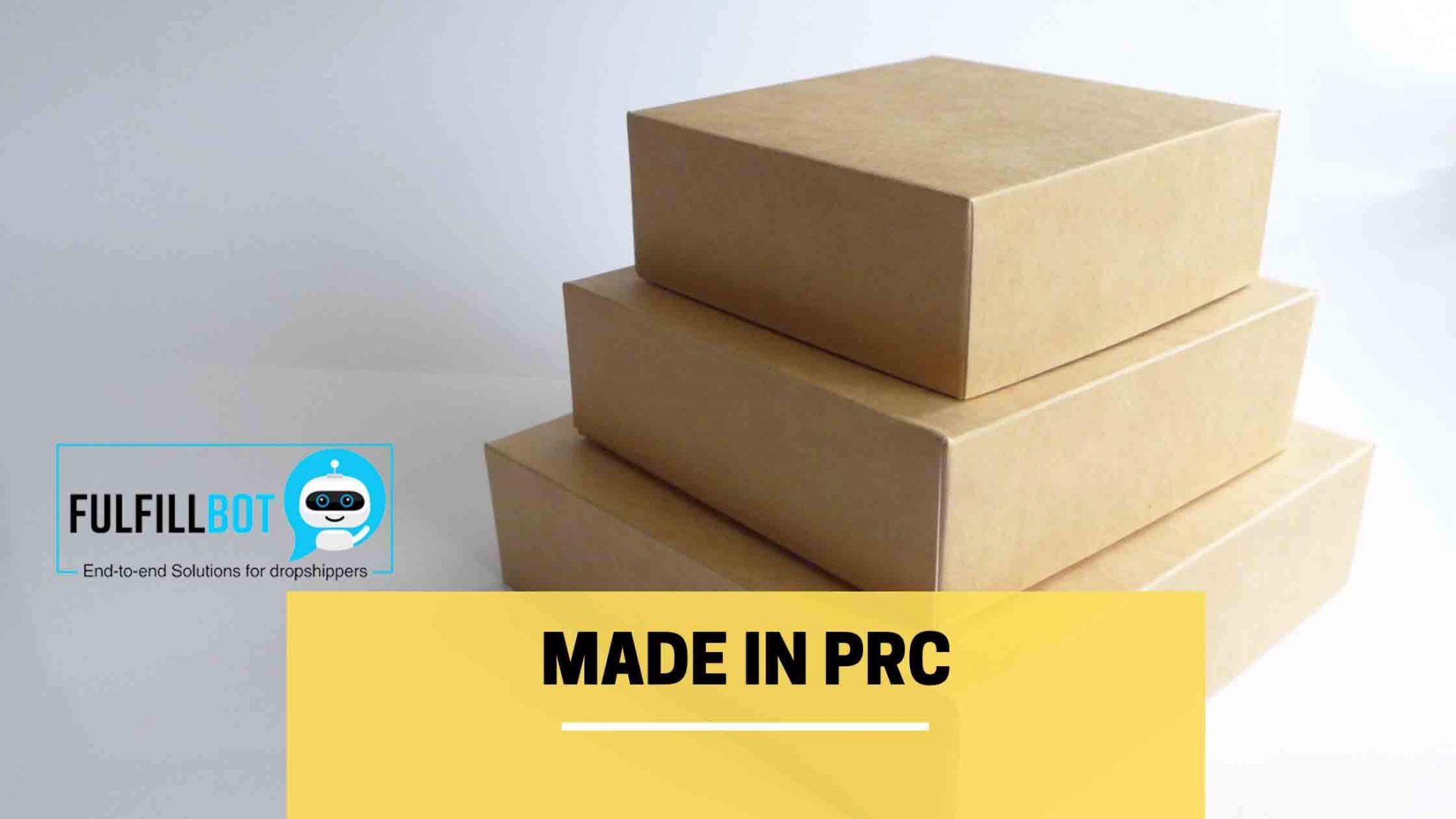 What Will Be the Country of Origin if the Product Is Made in PRC?
  Made in PRC indicates the product is from the People's Republic of China. The product manufacturers are located in China.
The product can be of a European or American brand. But, its factories are situated in China. Also, the product can be of a Chinese brand too.
Is There a Difference Between Made in PRC and Made in China?
Made in PRC and Made in China are the same thing. The only difference is people perceive "Made in China" products to be of low quality.
On the other hand, many buyers typically don't understand the meaning of PRC.
The reason that led to the change of label is to improve sales. Also, it can divert buyers from the fake perception of "Made in China" products.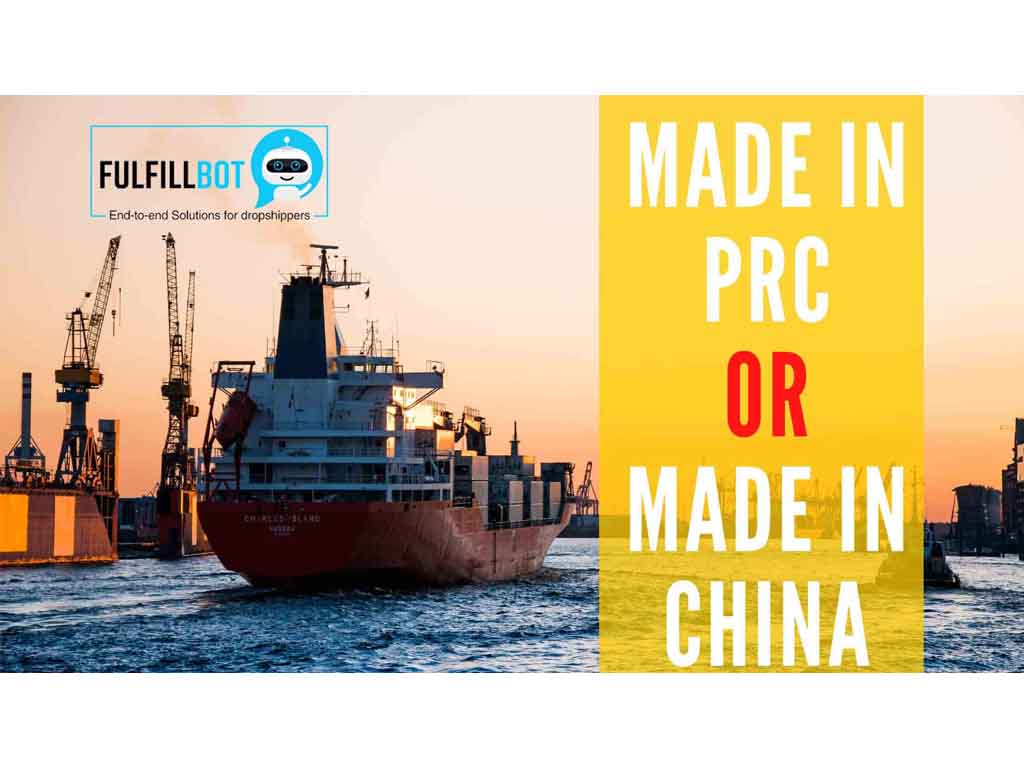 Why Companies Switched From "Made in China" to "Made in PRC"
Made-in-China is a well-established tag. But everything in this goes through a transitional phase. Be it a brand name, product label, or tag!
In short, replacing the made-in-China label with Made in PRC is a part of the marketing strategy.
Even though the made-in-PRC tag is less known to buyers, it still works wonders. Let's see how!
1.It Helps Manufacturers Include Official Name on Labels
  How many of you know the official name of China? Well, it is the People's Republic of China. And PRC is the short form of this official name.
  Manufacturers used to label "Made in China" on their products for a long time. So, people then thought China was the official name of the country.
Manufacturers saw the need to switch to the "Made in PRC" tag. It helps them create awareness of the official name.
  The change has positively been accepted. Buyers and people around the globe now recognize PRC as China's official name.
  Due to claims of Chinese products being low quality, sales started to drop. Thus, manufacturers had to come up with a different marketing strategy.
  They concluded on the changing of the labels. That's because some buyers still avoid the "Made in China" products. But they choose the "Made in PRC" products.
  This strategy proved to be working positively. At first, customers were confused. They didn't know that both made in China and made in PRC products came from China.
  Later on, some customers find out the similarity. While other customers still believe those two labels are for different countries.
3.The New Label Suits Foreign Companies
  European companies with factories in China also use this method. A lot of their products got pushed aside until they changed the labeling.
  It is a way to show consumers that the manufacturing region is in China, and the quality of the product is also good.
What Are the Reasons Behind the Rise of Made in PRC Products?
What companies want to set up their manufacturing plants? Of course, they need a decent ecosystem to produce goods and an established supply chain to export them.
Be it PRC or China, you will notice some unique qualities that attract companies to set up their plants in this region.
1.The Manufacturers Are Experienced and Knowledgeable
  China has been producing and exporting products for the longest time. The Chinese people are known to be knowledgeable in manufacturing products. Their long stay in the industry has made them experts.
  You are sure to find reliable manufacturers in China. Many of them specialize in the production of certain products.
  Being experts with lots of experience makes them the most sought out manufacturers.
  The People's Republic of China is politically stable. There is no political unrest to hinder manufacturing.
  Manufacturing is known to be the largest business in China. Political instability is avoided to lower the risk of losing business.
  The People's Republic of China has built many roads, railways, and airports. It also has good ports.
  What's more, many logistics companies help transport the manufactured goods.
  The People's Republic of China has invested greatly in logistics. So, companies don't face issues when shipping their products out of the country.
  Cheap labor leads to low production costs. There is no shortage of easily available cheap labor in the People's Republic of China. It is available due to the readily available workers.
  Cheap labor means a cheap cost of production. Thus, it helps companies in cost-cutting. As a result, the final product value becomes less and also affordable.
  Yet, this scenario is changing due to the rise in the cost of living. Cheap labor will soon start to decrease.
  Relocating a factory to China is cheap. Other countries offer alternatives like tax advantages, but they remain high.
  The People's Republic of China has lower tax rates than other countries. As a result, setting up a factory in the PRC becomes affordable. It is the reason you see many known brands with factories in China.
  The Business Ecosystem in China has improved a lot. It is a fast-growing economy. It has a network of suppliers, manufacturers, distributors, customers, and government agencies.
  These groups play a huge role from the production of an item to it reaching the customer.
  China is known to be a business-driven country. Getting products from there can yield good results.
7.Established Supply Chain
  The People's Republic of China has an established supply chain. This region has built a strong supply chain after spending years in the industry.
  The manufacturers, suppliers, logistics service providers, and warehouse companies strengthen the supply chain.
  So, these are a few reasons that attract many companies to set up their plants in PRC. Thus, there is no wonder why you see so many made in PRC products in the market.
Do need Sourcing Agent to Help You Buy from China?🛍️
👇👇👇👇👇👇
Are Made-in-PRC Products Good?
  Over the years, China has improved the quality of its products. Some buyers knew China because of its cheap and low-quality products. But this perception is changing with the inclusion of a new label.
  The People's Republic of China has changed this. Now, not all their products are counterfeit or of low quality.
  Now, many companies in PRC follow strict guidelines as part of quality inspection. Products are inspected before being shipped or introduced to the market.
  Manufacturers have also improved on their production. They now use more sustainable raw materials to make products.
  In short, the quality of Chinese products has been improved. You can expect the made in PRC products to be of high quality.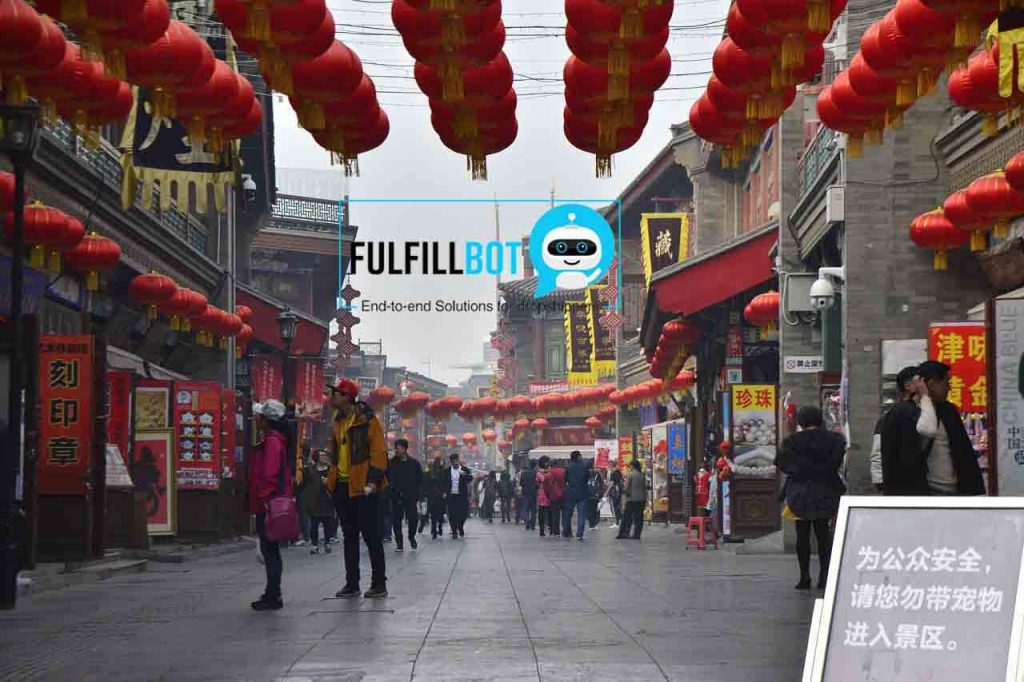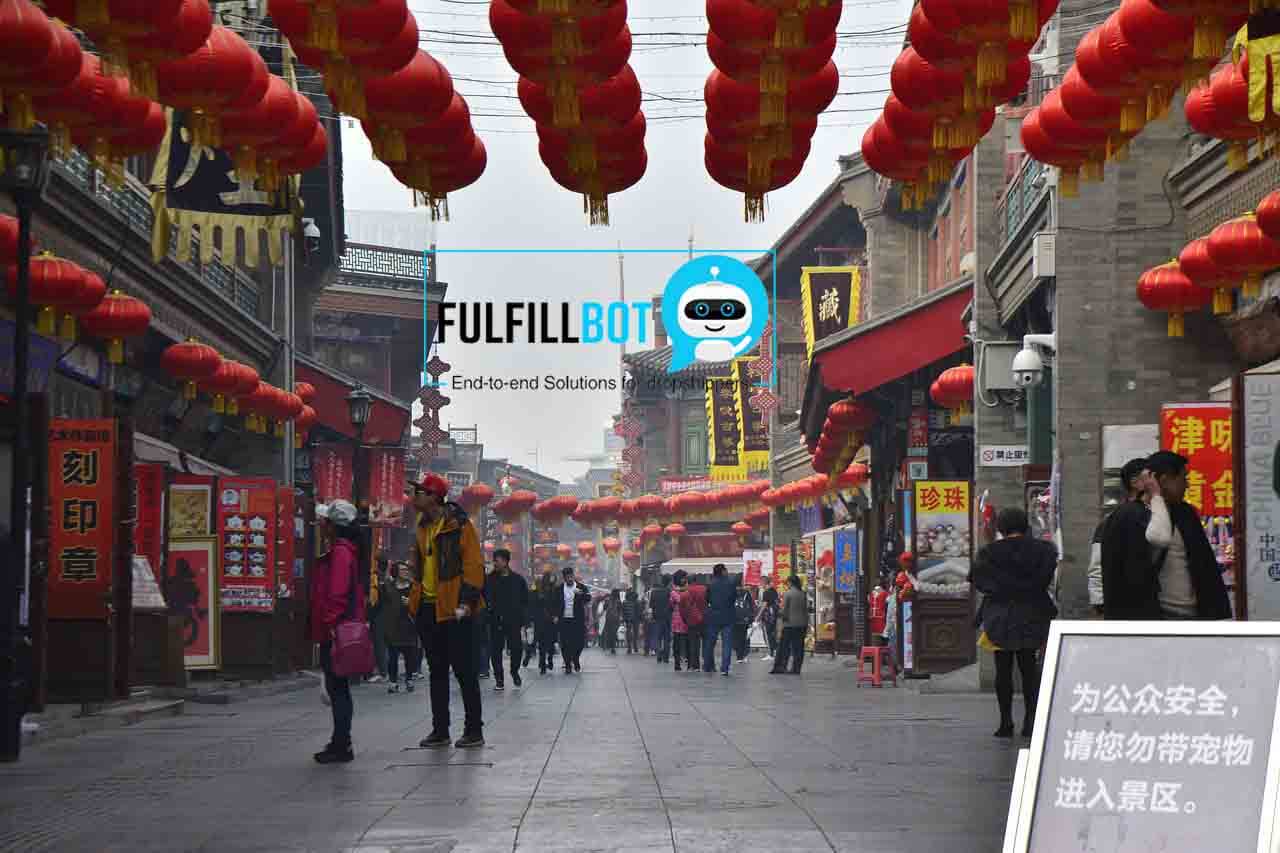 How to Choose the Right Made in PRC Products?
  Well, there are many ways to identify high-quality products made in PRC. But we will focus on two major aspects that can help you find the right products quickly.
  You can do some research on the products before buying. Check their authenticity. Some brands will offer extra information to help you know more about their product.
  Also, you can buy the same products from two different outlets and compare.   Remember, you will find many companies in PRC that work in the same product category. So, there is no shortage of suppliers in PRC.
  You can also buy directly from the company's shop. Some third-party suppliers include fake products. Buying from the company will increase your chances of getting the right product.
2.Get in Touch With Manufacturers
  You can communicate with manufacturers to understand how they create products. Check if they meet your requirements.
  You can also visit their factories and see the production process. A lot of manufacturers offer site visits.
4.Browse Online Platforms
What Are the Top Methods to Source Made in PRC Products?
It's not hard to source PRC-labeled products. Check out the four ways explained below to start the product sourcing process.
  It is the method preferred by many customers. If you buy directly from manufacturers, you won't pay commission. You can buy directly from them through their websites.
  Remember, manufacturers often have a MOQ that you must meet to buy from them.
2.Buy From a Trading Company
  Buying products from a Trading Company is a good idea if you don't meet manufacturers' MOQ.
  Trading companies sell products in small quantities. But their charges are often high compared to manufacturers. That's because they are intermediaries and charge commissions.
  Using a sourcing agent means someone else does the buying for you. In this case, a Chinese sourcing agent will help you identify manufacturers that sell PRC-labeled products.
  Many sourcing agents in China are active across various industries. The right sourcing agent will save you time and money.
Steps to Follow When Sourcing PRC-Labeled Products
No matter how you select to source products, follow the crucial steps below.
1.Negotiate With Suppliers
  The first step into sourcing PRC-labeled products is to negotiate with suppliers.
  While negotiating, there are important things to include. Like their MOQ, is it possible for them to reduce it? Will they give you a discount if you buy products in bulk?
  Show them that you want to buy many products. This way, they'll pay more attention to you. Suppliers want to deal with people who show potential in buying.
  Negotiate with a few suppliers and see which one stands out. Be sure to lay your demands and see who is willing to meet them. Remember, this is a give-and-take situation.
  You pay the suppliers to get the products. There has to be value for money.
  After negotiating with the suppliers and settling on the ones you like, you have to order some samples. Samples help you check if the product you wish to get is to your liking. 
  Some suppliers offer free samples, while others charge a nominal fee to cover the shipping cost.
  The manufacturer will give you a quotation for the sample order. If you agree with the prices, you'll go ahead and pay.
  You'll be required to share some details for shipping. It may include your address, phone number, etc. Then you'll choose how you want the products shipped. Once everything is finalized, you can sit back and wait for them to arrive.
  Once you've received the samples, you have to inspect them. Check if they are in order and if they fit your requirements.
  Give out instructions to your manufacturer, if required. The samples might be good, but the product quality might decrease during bulk production. Thus, your instructions will help minimize the number of wasted products.
  Buying in bulk will save you money. If you purchase products wholesale, suppliers will realize you are serious about the business. They will treat you differently from single item buyers.
  It isn't because of discrimination. Instead, manufacturers want businesses that bring in money. Buyers purchasing large amounts of products is how they get to earn more.
  A lot of manufacturers require a deposit before proceeding with your products. Some ask for a 30% deposit.
  Your negotiation skills can help you lower that amount. Paying a deposit upfront means risking the money.
  Manufacturers ask for the deposit for a reason. It helps them check if you're serious about buying. Many times they receive inquiries that don't pay back.
  The remaining amount is then paid after lab tests and quality control. Some sellers also accept the due amount after product delivery.
  Buying PRC-labeled products in bulk is cheaper. You can buy the same products or different ones to diversify choices. Your bulk products can be another company's MOQ. But what matters is the quality and price range of the products.
4.Choose the Right Shipping Method
  Choose your shipping method according to your location and budget. You can choose between air and ocean shipping.
Each mode of shipping has its advantages and disadvantages. Some of the air advantages include; it's fast and reliable.
  All air shipping companies will provide you with a tracking number. They will also take care of your package as you've paid enough for that.
  The disadvantages of using air shipping are that it's expensive. Their charges are so high. Also, you might not be able to transport big packages.
Ocean shipping has its advantages too. Many people choose ocean shipping when sticking to a budget.
  Ocean shipping can take a lot of time. Your packages might arrive ruined. That's because of the high number of people shipping through the ocean.
To summarize, we will say that air shipment is the best when meeting deadlines. Your packages will arrive fast and safely. Ocean shipping is best when you are in no hurry. Your packages might arrive after 30 days.
1. Is It a Requirement to Put Country of Origin on Labels?
  Yes, it is. It is a customs requirement in the USA and many other countries. Besides, the labeling should also be permanent.
  Labeling helps create awareness of the origin of the product. For example, when you see your coat labeled "Made in PRC," you'll understand it comes from China.
  Some countries don't have strict rules on labeling.
2.What Are the PRC Products?
  PRC products are made, developed, assembled, or produced in the People's Republic of China. So, whenever you see a product labeled made in PRC, it means that it is made in China.
  The PRC products are good and affordable. They undergo several testings like quality controls.
3. Is the Made in PRC Also Put in China Assembled Product?
  Yes, it is there. It is because that's the region of manufacturing. Many big companies assemble their products in China.
  When you look at certain products of big companies, you'll notice the made-in-PRC label.
  It is put there to promote China to the global market. This label on big, high-quality brands helps change the perception of China only making fake things.
4.Which Is Better Between Made in China and Made in Taiwan?
  Made in China is better. It surpasses Made in Taiwan due to the knowledge and expertise shown by the Chinese people.
  Made in China has been around for a long time. They have evolved from low-quality products to high-quality products. With this evolution, Made in China has continued to sharpen its claws.
  Likewise, Made in Taiwan has not been there long enough. It still offers good quality products. Also, they have fair prices and have a good business ecosystem.
  Made in Taiwan products are not known globally that much. China has made its name; so, many customers go there.
  It's worth mentioning that Taiwan also belongs to China
5. Is It Easy to Ship From PRC?
  Shipping products from the People's Republic of China is easy. That's because China has developed a decent infrastructure to ease goods transportation. It includes roads, seaports, and airports.
  You have various shipping methods to choose from Air, Ocean, and Rail. The most common are Air and Ocean.
  Air shipping takes between 4-5 days to arrive, while ocean shipping takes long.
  All you need to do is identify which method will work for you. Also, some shipping will require you to pay VAT and import fees.
  Communicate with your manufacturer to know the way forward. Ask if you are supposed to handle any taxes before shipping. It will help you avoid issues with customs.
6. Is Made in PRC original?
The essence is the same, The made in PRC means the People's Republic of China. Therefore, it is the same labeled Made in China or Made in PRC. There is no difference; It's just that some buyers and countries don't like the Made in China label.
7.Does Made in PRC mean Made in China?
Yes.PRC stands for the People's Republic of China. So, the products that say "Made in PRC" are also manufactured in China.
8. Why is everything made China?
The main reason is the low cost of labor. Secondly, because of the perfect supply chain, and China's abundant resources.
  That's it! Not all Made in China labels have been scrapped off. That's because some buyers appreciate made-in-China labels, while others like made-in-PRC tags.
  So, if you see a Made in PRC label on a product, know it's from China. Made in PRC products are good. Some products don't meet the required standards. But, many products are of high quality.
  You can use local dropshipping agents to source PRC-labeled products. It is the best option if you cannot go there yourself.
  Lots of manufacturers like working with customers from around the globe. They've built up skills over the years to offer great services. So, look for the right supplier, and you are good to go.
  Shipping PRC-labeled is also easy, thanks to the well-established supply chain. Make sure you choose a suitable shipping mode. Consider factors like time, package size, safety, and location.
  Remember, hiring a sourcing agent to get PRC-labeled products can save you time. So, choose the best sourcing agent to start your product sourcing process. Good luck!