Do some Chinese providers request you to pay invoices via TT? When Chinese vendors request a TT payment, they prefer a wire transfer.
Be at ease! You can depend on this article for extensive knowledge. That's because you will learn how to pay TT payments to Chinese vendors in a few minutes.
You might be a business owner or entrepreneur and buy products use Alibaba or other sites. Then you need to transfer money to the Chinese supplier. You may wish to think about using a telegraphic transfer. It takes the short form T/T or TT. TT is a standard method of sending money in Asia. But, it might not be the quickest and cheapest.
Foreign importers send money to China with difficulty. We have seen hundreds of such instances. Thus, we created this 101 guide to aid each business.
TT Transfer - TT Payment Meaning
TT in full is Telegraphic Transfer. A telegraphic transfer is a way to send money via electronic means. Its primary use is in international transactions. Though, it can be for domestic or international payments.
It is a transfer of funds between two banks. Sometimes we call it a TT, TT payment, T/T, or TT bank payment. Other names are telex transfer, wire transfer, or remittance.
This type of transfer goes by several names throughout the world. The words "telegraphic transfer" are common in the United Kingdom and Australia. The term "wire transfer" or "wire" applies in the US.
Different banks refer to these payments by other names. Your supplier may refer to a TT payment under a different name. It doesn't have to be hard when you arrange payment with them.
The supplier might ask for:
• TT transfer or payment
• Telegraphic transfer
• T/T transfer or payment
• Wire transfer
• Telex transfer
• SWIFT transfer
• International money transfer
You have two options for making the payment. Either set up a money transfer through your local bank. Or use an exceptional service like Wise.
Go to a branch if you want to transfer money through your usual bank. You can call or use internet banking. Each bank has its specifications.
It is wise to confirm the procedure in advance with your bank.
When Should You Use Telegraphic Transfers?
You can use the T/T payment mode in the following circumstances:
• You need a secure way to send money to your Chinese supplier's business.
• You want a payment method with a more significant transfer limit.
• Desire to work with wholesale buyers or suppliers.
• Seeking a quick payment method. The majority of Chinese suppliers ask for this.
How Can You Execute TT Payment?
You must give the financial institution of your choice necessary information. It is mandatory for telegraphic transfers. For instance, this might be the bank with which you conduct business.
Disclose the location of the money's transfer to the transferring institution.
This data consists of:
• Your bank account number
• The recipient's account number
• The Corresponding Financial Institution's Information
You must verify your identification. It allows the institution through which you are transferring funds to trust you. You might need to submit personal information.
For security reasons, this information is necessary.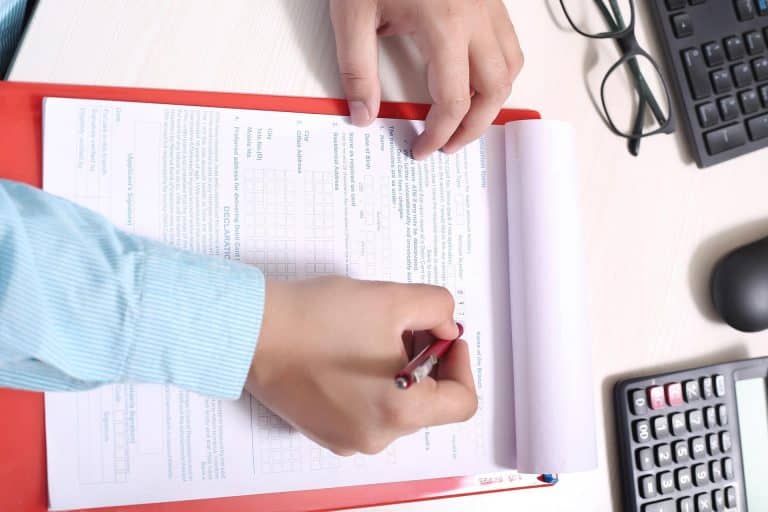 Using TT Payments to Pay Chinese Suppliers
SWIFT is the best system. TT payments via this system are the most typical means of payment, especially for international businesses in Asia.
Here is how to use the TT payments for your Asian-based company.
Your supplier will send a "Pro Forma" invoice if you ask for a TT payment. Their bank account information will be on this invoice.
All you have to do is complete the form with your financial and personal information. Then, deliver it to your bank's commercial department.
To ensure that your TT payments procedure runs well, follow these tips:
1) Contact your Bank in Advance.
Your bank can help you gain all the information you need. You can let them know you are making a TT payment in advance.
It means you are ready to fill out the invoice as soon as it arrives.
Otherwise, you might be unable to fill out some sections of the form. You must reach your bank first, which would be a waste of time.
2) Provide the Right Name.
Your bank can register your company name in English. But, the Chinese supplier's bank translates your company name into a different language.
So, it could be other than one of the nations it is in now. Such may result in a misunderstanding.
3) Avoid Spelling Mistakes.
It is crucial to enter numbers and spelling well. The transaction will be void if your bank account number is incorrect by one digit.
Also, the transaction will hold for an unforeseen time, especially if you misspell any company or personal information. Check the spelling when writing details in a language different from your native one.
4) You Can Use the Address Field for Long Names
Is your business name longer than the name field allowed? You can finish off your name in the Address Field. It is not a problem.
Most TT forms recommend taking this action. It is a known solution.
How Long Does It Take to Complete a Telegraphic Transfer?
A telegraphic transfer is an international payment. For example, the SWIFT system transfers funds to the recipient's bank account. A SWIFT transfer takes 1 to 5 business days.
It is somewhat challenging to guess how long it will take. The duration varies depending on the destination country and your bank.
The following factors can impact how fast your transfer proceeds:
• Destination Country: Some states' banking systems are the issue. They make it more challenging or slower to complete transfers.
• Time zones: You might be sending money to another hemisphere. It is common for money transfers to take longer. That's because banks must wait for the correspondent banks.
Also, the recipient country is in another time zone. The sender country's banking hours could be different. It might not coincide with those of the receiving country.
• Different Business Days: In the UK, business days are Monday through Friday. But, this isn't always the case. People's weekends might vary from country to country.
• Holidays: Many people who send money don't account for holidays, especially in the target countries.
• Different Currencies: The sending and receiving banks can be in other nations. Currency conversion is necessary. It might prolong transfer timeframes.
• Paying Methods: The transaction might take longer to complete. It will depend on the payment type. Good examples are money orders or checks.
• Verification or Further Information: Banks and money transfer companies are strict. They often follow rigorous fraud prevention and anti-money laundering procedures. It implies they might need to postpone transfers. They want to get more checks or clarification from you or the beneficiary.
Having problems paying your suppliers?
We can help you with sourcing, payment, order, and shipping
Contact Us Now!
What Are the Fees or Charges for Telegraphic Transfer Payment?
A telegraphic transfer from your will cost you different fees. You'll have the choice to pay the fees upfront. Or to have the bank deduct from the recipient's cash when you start the transfer.
See below some charges you might need to pay:

• Sender's Bank Charges: These are charges set by the bank from which you are sending the funds. They cost between $6 and $30. But it varies across countries.
• Bank Fees for the Recipient: These are set by the bank receiving the funds.
• Corresponding Bank Fees: Fees from the associated banks make up for these fees. You might need to conduct some further research. Learn how much the corresponding banks are charging.
• Exchange Rate Margins: Last, it's critical to know that banks add margins to exchange rates. It serves to pay their costs.
Regardless of how you choose to pay, it can be expensive. Banks charge more than other specialized money transfer providers.
There are different fees for telegraphic transfers. It depends on the bank or service provider you select to transfer your money. Also, it will depend on where your bank is now.
For instance, you might be transferring from an account in the US. There is a flat rate of $30. Here are more fees:
1) A one-time charge by your provider or bank.
2) The exchange rate may have a hidden cost if you send it to another currency.
3) Many banks will impose fees if transferring through the SWIFT network.
Mid-Market Pricing can also be another factor. Again, you can find this on Google; it is the only reasonable one. But, unfortunately, many banks and companies don't give this when converting your money. But why is this the case?

The rate at which banks and dealers exchange currencies is the mid-market rate. You can also call it the interbank rate. But, they might add a percentage fee to the rate to get a profit. So, it makes it less favorable than the actual mid-market rate.
In essence, these are hidden costs. And they remain unknown further of deceptive pricing, like 0 commission or 0% fee.
Is it Safe to Use Telegraphic Transfer?
Yes, it is safe. Telegraphic transfers are a secure method of sending money abroad. But it's crucial to understand them. You want to know the process and any potential drawbacks.
It is a safe and secure way to transfer money because it is electronic. In addition, it is simple to trace. There is no need to determine how much money was sent and the date.
Most people get skeptical about money transfers, especially to international countries. That's because there have been so many stories of scams.
We see known institutions in the spotlight for this. Telegraphic transfers are proving to be more secure. Anywhere and at any moment, you can start a money transfer. The possibility of losing your money is little.
What're the Advantages and Disadvantages of Telegraphic Transfer?
One of the popular ways to send money between countries is via telegraphic transfers. The method has benefits and cons like any other means of sending money.
Advantages
• Convenience: A telegraphic transfer is simple to complete. You need to use your bank for the transfer. You can start the transfer from a browser or your bank's app.
• Security: Sending money through telegraphic transfer is a trusted and secure method. Sending vast sums of money shouldn't worry you.
• High Limitations: Telegraphic transfers boast higher limits. You can't compare its other methods of sending money. Nevertheless, it is the best choice for sending vast sums of money.
Disadvantages
• Speed: Transferring money via TT is not the quickest option. It takes time before the funds get into the recipient's account. In addition, the bank or provider may need to transfer between several institutions. Hence, it could delay things.
• Costs: Depending on transfer routes, telegraphic transfers can be expensive. You will encounter charges if you use your bank to send your telex transfer. These are landing fees and higher exchange rate margins.
What Are the Alternatives to TT Transfer?
There are other stand-alone services available besides banks. They may not have the reputation of a well-established bank. Don't worry.
If you're searching for inexpensive transfer fees, there are cheaper alternatives. These are as secure as a bank. The downside of this approach is that it can take longer than going via the bank.
Western Union
Western Union is now a significant player in the wire transfer sector. It is accessible in more than 200 countries and 130 different currencies.
Depending on how you send money, different fees apply. The bank charges up to $10 for each transaction, especially when sending money to a bank account using a debit or credit card. Some known banks in other nations are not supported. The cost reduces to $5 when you send money to another Western Union outlet using a credit or a debit card.
Western Union may not be the ideal choice if speed is necessary. For example, a transfer overseas to a bank account takes 4-8 days.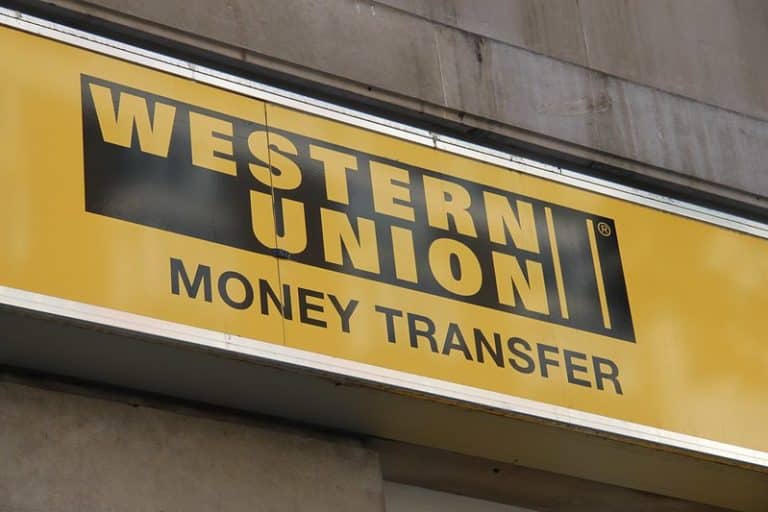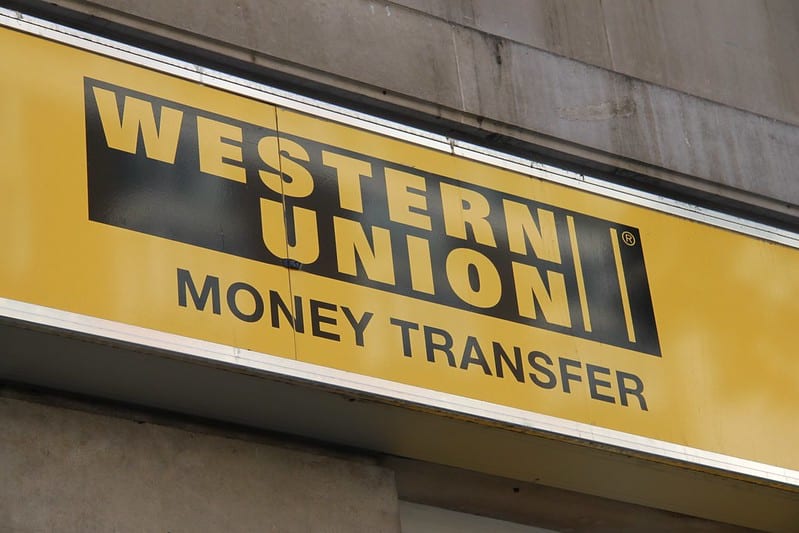 TransferWise
TransferWise is a fantastic alternative to paying expensive bank fees. Many institutions provide low prices. But, you often receive unfavorable exchange rates. The total can be massive when the international SWIFT costs are inclusive.
TransferWise sends money via regional banking systems. It helps to avoid paying high international transfer costs. TransferWise will only use the actual exchange rate, especially if you give the local bank account information to the recipient.
You may find it on Google. The up-front fee they charge is low.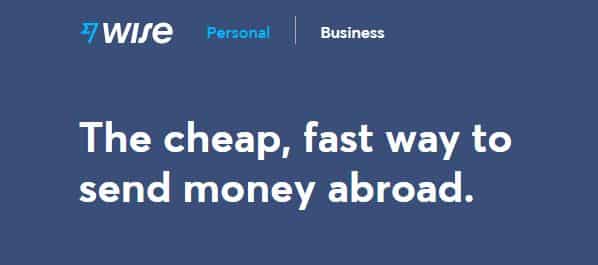 Zelle
Zelle launched in 2017. It is among the newest participants in the payments market.
Early Warning Services owns the corporation. It is a private financial services company with headquarters in the United States.
Users must register their emails and US mobile phone numbers with the Zelle app. Or via their bank's electronic portal to access this service.
The sender provides the recipient's mailing address and the US mobile number. In addition, the recipient must have a US bank account(Many Chinese suppliers already have U.S. bank accounts, so they can receive fees).
The recipient gets a notification with instructions for finishing the payment. It is only after the amount goes through. For sending or receiving money, Zelle does not charge any fees. But, the financial institution can charge customers for offering access to the service.
if you buy from Alibaba you can read this post 
Alibaba Payment Methods You Can Use to Pay on Alibaba
How Can You Negotiate Better Payment Terms When Using TT Payments?
You can negotiate in different ways for payment of shipment. It could be some of it or all. Here is how to do it:
1) Your Business is Well-established and Famous
Take Nike or Adidas, for example. There is less chance of the buyer's business defaulting. You can collaborate with quite big manufacturers.
These have access to financing for working capital. The vendor wants to brag about that esteemed client to attract new business.
2) You can get a purchasing office in China.
A strong local presence is beneficial. Suppliers believe they are less in danger. In addition, one who doesn't receive payment on time may visit.
They can take various actions. It will pressure you for quicker payment (if your China office contracts with them). According to our experience, we assist our clients by paying their suppliers. Often, we negotiate with the suppliers a 0% deposit and 100% payment after shipping.
3) You can Hire a Sourcing Agent.
China sourcing agent are resourceful if you are in the import business. These companies or individuals working on the ground help negotiate payment.
Before that, they know some of the best suppliers in the area. They understand the buying process too. Using them means dealing with experienced people.
There are few risks of things going wrong if you get genuine agents. Agents also help with quality control and shipping.
Banking institutions can conduct transactions faster using TT Payments. Most of the time, TT payments can complete in as little as two business days. The farthest it can go is four business days.
The Society for Worldwide Interbank Financial Telecommunication, or SWIFT, facilitates international transactions through TT payments. The SWIFT system offers faster transactions. In addition, it retains a high level of security while at it.
TT payments can have a range of fees. It depends on the transfer's circumstances. The cost of a transaction might depend on several factors. For example, it could include the amount transferred and the transaction date. Others are the locations of the sender and recipient and local laws.
TT payments have different fees according to the financial institutions. But, they are worth it considering the speed and security they offer.
Do you have doubts about TT payments? You can contact our team to get more information. We can help you source products from China. We ensure a smooth shopping experience even if you don't know much about the TT payments.