Have you heard about dropshipping and would like to try it in the Australian market? Are you asking yourself many questions about the whole process?
Well, that is what got you here, right? Dropshipping is a business model that has been talked about lately. In this model, the dropshipper/seller is not the one who ships purchased items to the buyer. Instead, a third party does this.
Thus, the dropshipper does not have to own his stock. As a result, many business owners are adopting this business model. Besides, they get to enjoy many benefits.
These benefits include low startup costs, no inventory expenses, and ease of expansion. Moreover, the risks involved are also low.
So, let's understand everything about the dropshipping suppliers in Australia.
Is It Legal to Dropship in Australia?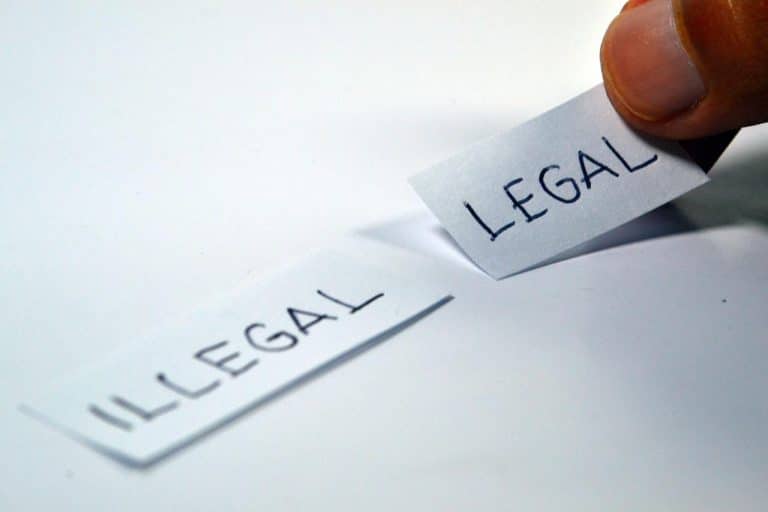 The question of whether dropshipping is legal or illegal in Australia is common. But, dropshipping in Australia is legal.
Both e-commerce stores and regular retailers engage in this business model. Thus, it is a simple way for you or anyone else to start an online business.
In short, this business model is more like a fulfillment method. It means that a buyer orders from you- the dropshipper. You then proceed to fulfill the buyer's order using your supplier. So, the supplier goes ahead and ships the product to the buyer.
Thus, you can engage in drop shipping in Australia without any worries. You can do this on many selling channels. But, the goods you sell should not belong to the trademarked or copyrighted products.
As you consider engaging in drop-shipping in Australia, it is important to know their laws. So, familiarize yourself with the country's electronic commerce guidelines.
The country's advisory council manages these regulations. Their focus is on consumers affairs as a result of e-commerce growth.
Thus, knowing these guidelines will help you avoid issues while drop shipping in Australia.
Why Should You Consider Dropshipping Products to Australia?
Before starting any business, it is always important to start with market research. This research helps you understand the kind of market you intend to serve, its needs, and the gaps you can fill. You can then organize yourself and serve this market in a better way.
But, you are here because of one important reason. You want to tap into the Australian market through dropshipping. But is the Australian market good? Read on to find out!
There are many different countries where dropshipping works well. Furthermore, these countries have many similar aspects that favor dropshipping. These aspects include:
• A large population translates to enough potential customers. It makes business scalability easier for entrepreneurs.
• Many potential customers whose disposable income is high.
• Easy access to fast and reliable shipping methods.
• The online presence makes it easy for sellers to reach their potential customers.
Thus, the above aspects are crucial for dropshipping to succeed in Australia. But does Australia have them? Should you consider dropshipping in this country?
Well, Australia ranks among the top countries to target dropshipping. So, it is okay to consider drop shipping in Australia.
We will expound on the four aspects below. It will give you a better impression of this market for dropshipping.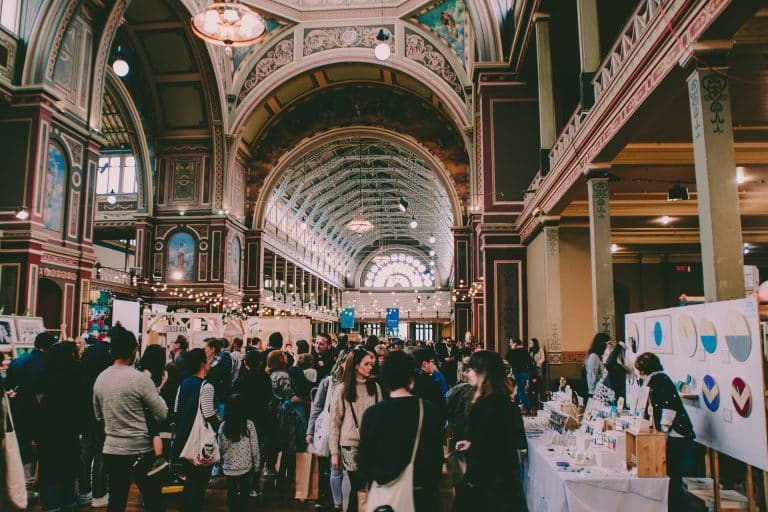 Having a huge number of potential customers is always good. It helps determine whether a business can scale or not. We must check the population of Australia to consider this country for dropshipping.
The population is over 25.8 million people. Moreover, experts believe the country's e-commerce market will grow by 4.2% each year.
Thus, it may reach a $35,045 m market volume by 2025. The population size might make you think that it has a lower population. But, this number should not worry you. It is enough to get you started in dropshipping and even scale as much as you may want.
There are other countries with much smaller populations. But, these smaller countries are doing great in dropshipping. These countries include Norway, whose population is 5.5 m, and Israel, with 8.7 m.
Australia's e-Commerce market is already big. If it continues to grow at 4.22% every year, it should be a great country for dropshipping.
B) Disposable Income in Australia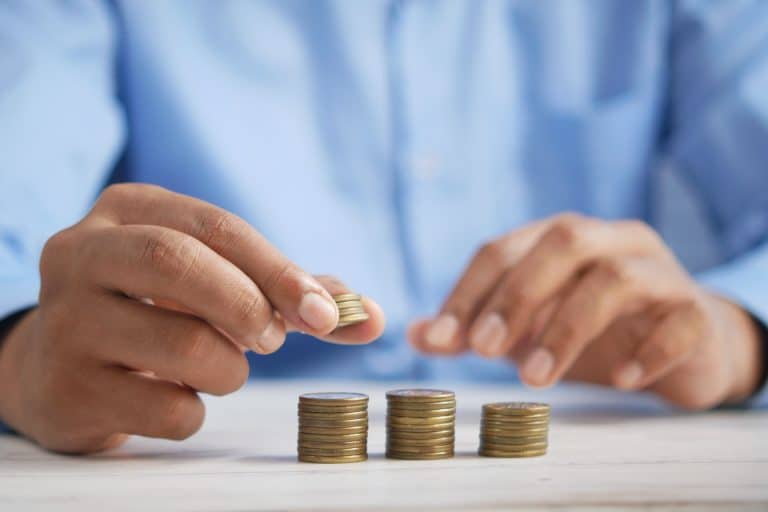 People's disposable income determines whether they buy your products or not. Their likelihood of buying your products increases if their disposable income is high.
In Australia, the GDP per capita is about $51,812. You may want to compare it with other countries. Canada's per capita is about $43,242, with the US having an average of $63,544 per capita.
So, it shows that the Australians' income is quite high. Australians are also known for spending high amounts on e-Commerce purchases. Their average expenditure is $1,764 per capita. As a result, Australians have a high disposable income.
C) Shipping Methods in Australia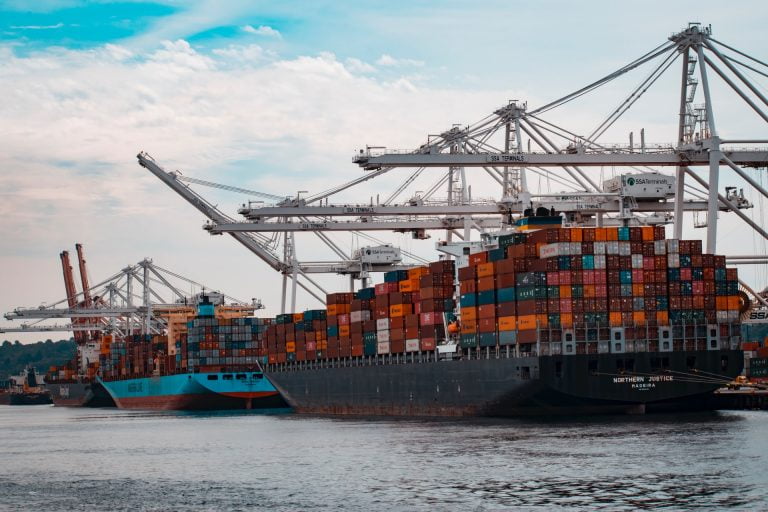 You might wonder if you will have access to fast and reliable shipping methods in Australia. Considering the country's logistics performance index is important in addressing this concern.
Why is it important? That's because it is a tool to track the logistics chain performance for many countries. Any country that performs well on this tool has good shipping facilities.
Australia has reliable means of transport with fast, reasonable, and reliable shipments. Its process of customs clearance is also smooth. And here, Australia ranks among the top 20 countries. So, it means that their logistics are great.
D) Online Marketing in Australia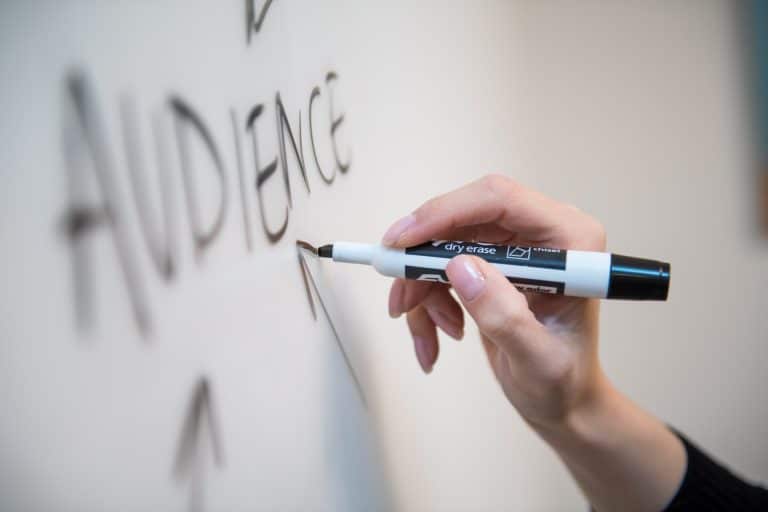 Australia's social network penetration stands at about 80%. So, effective online marketing campaigns can reach 4 out of every 5 Australians.
With this in mind, it should not be a big struggle to target your potential customers in Australia. After all, social media is the most popular activity in Australia after television.
So, it is okay to continue with your dropshipping business in Australia. Its population is large enough to allow for scalability. Its disposable income is high, and the GDP per capita is also high. Moreover, the use of social media is remarkable.
Which Are the Best Dropshipping Suppliers in Australia?
You will find many dropshipping suppliers in Australia. You can choose one and use it for your e-Commerce business.
But, no one wants to use a supplier only because of their existence. You want to work with a reliable supplier that offers you value for money. You want a supplier who will understand you and your needs.
Try to find someone who will meet these needs – one who will understand that it is for mutual benefit.
For that reason, we recommend the following dropshipping suppliers available in Australia. You will also know the advantages and disadvantages of each of them.
Fulfillbot is a trusted dropshipping agent that engages in sourcing and fulfillment. It sources different products from producers or manufacturers.
It then delivers them to its customers. By doing so, this platform eliminates the intermediaries. As a result, online store owners can also maximize their profits.
Moreover, Fulfillbot's services include branding products, warehousing, and tracking orders. So, it is great for anyone who wishes to automate their dropshipping process. Its features include fast delivery, a built-in product catalog, and store integration.
Moreover, its user interface is convenient. It has a feature for searching and filtering that is easy to use.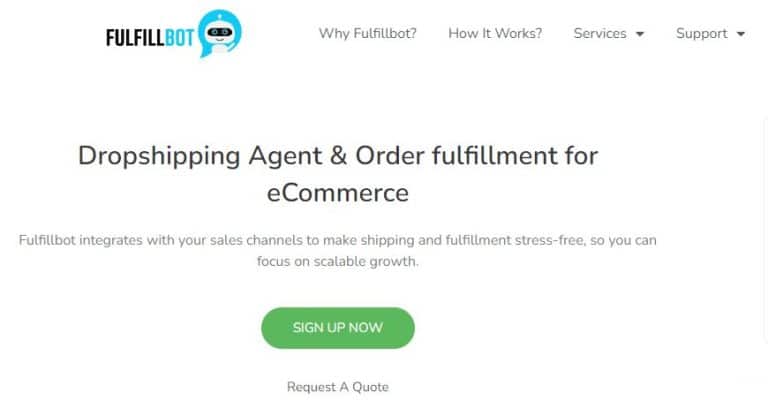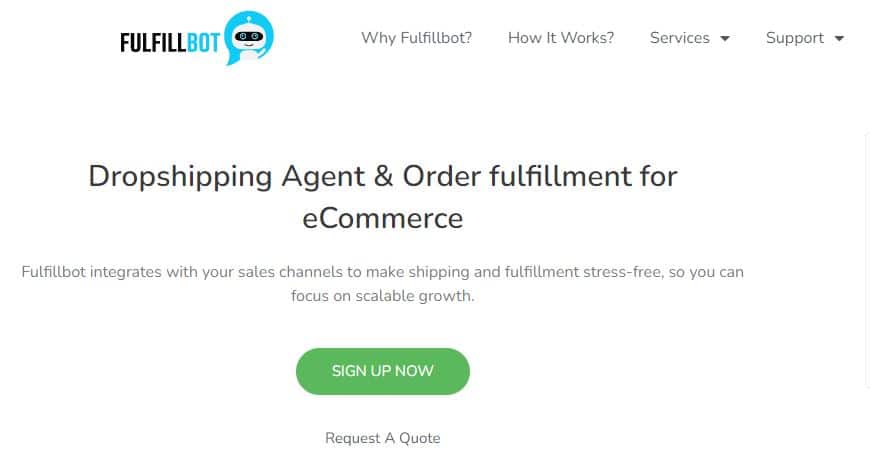 1) Effective Order Management
Lack of frequent inventory levels updates often leads to missing many sales. But, it has an order management system that stands the test of time and proves efficient.
This B2B management can send order details to trading websites with a single click. Thus, Fulfillbot helps you manage orders without much effort.
2) Pricing
Fulfillbot's pricing is reasonable and better than other suppliers. Buying from Fulfillbot means buying from local businesses.
Fulfillbot, as a service provider, has warehouses and a transportation fleet. As such, it offers quick and affordable order fulfillment. Its quality also remains high.
3) Quality Control of Products
Fulfillbot knows that every customer wants quality products in the end. For this reason, it checks each product and ensures its quality.
It also checks the labeling and packaging. Then, before a product leaves the factory, the quality control team gives a quality report.
4) Enhancing Your Business
Fulfillbot generates a sales report that shows popular products. Thus, you can take advantage of these reports by buying popular products.
With these products, your sales can go up if you upgrade your inventory with them. In addition, you can learn what products are not selling and avoid stocking them.
So, you will reach more customers with the right products. In addition, it will help you establish credibility among them.
1) Limited Number of Products
Fulfillbot offers a limited number of products. But, it can be a huge plus if you need quality. That's because any platform managing many products cannot assure quality.
2) Prohibits Perishable and Flammable Products
Perishable products are usually foodstuffs that get spoiled. It happens when you take them out of controlled environments.
They may get infected by bacteria and end up causing food poisoning.
Likewise, flammable products are easy to ignite, leading to fire and explosions. They include paints, fireworks, and oils. Therefore, Fulfillbot prohibits perishable and flammable products from dropshipping. Well, it is a way of ensuring quality and safety.
SaleHoo is another supplier that can help you dropship products to Australia. But, it is more of a platform where you can find other dropshipping suppliers.
Thus, you can find more Australian dropshipping suppliers that serve your needs. This platform features more than 8,000 dropshipping suppliers across the globe.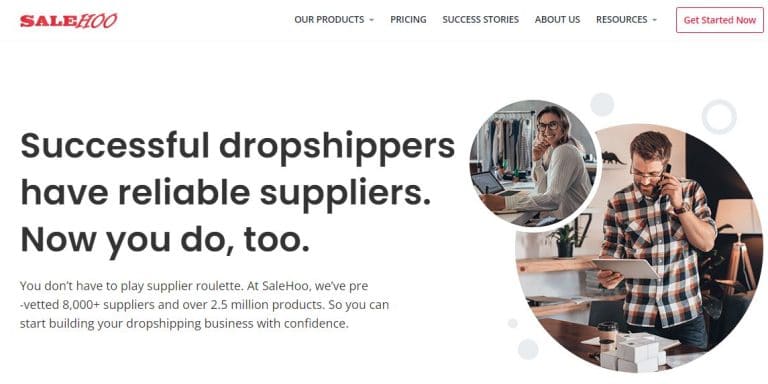 Advantages
1) Outstanding Customer Service
If you check Trustpilot, you will find SaleHoo with many positive reviews. That's because it has awesome customer service.
2) Guaranteed Satisfaction
SaleHoo understands customers and their desires. However, you may realize that this platform is not a good fit for your business. In that case, you will get a refund without any hassles.
3) Vetted Suppliers
Salehoo checks new suppliers before accepting them to post product listings. Thus, every supplier you find through this platform is often trustworthy and reliable.
Disadvantages
1) It is rather a directory of Suppliers.
SaleHoo is a suppliers' directory. You may do good research and find the Australian supplier you want yourself.
Alibaba is a perfect B-2-B marketplace suitable for dropshippers with constant orders daily. Moreover, it has some suppliers who drop ship to Australia and some who don't.
As you work with an Alibaba supplier, you must ask them relevant questions. For example, ask them any queries about product quality and delivery time. Also, inquire about order tracking and shipping costs.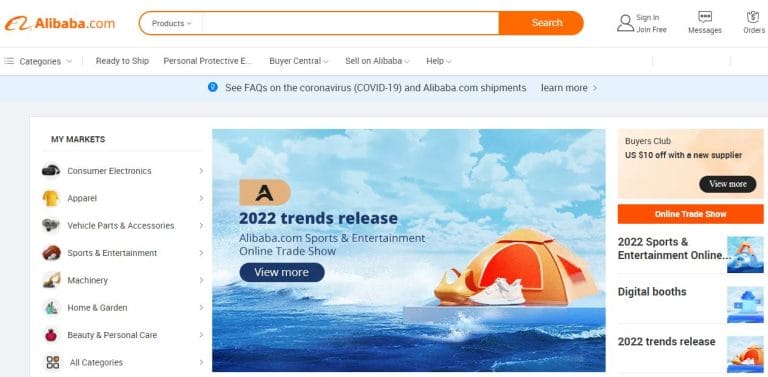 Advantages
1) Access to Many Products and Suppliers
Alibaba presents businesses with many sellers and products. Thus, you can find many things here, and even compare prices.
2) It is Well Organized
Alibaba organizes its products so well into different categories. As a result, you can find what you want without much effort.
Disadvantages
1) Long Shipping Time
It may take longer to ship products using Alibaba than other suppliers.
2) Bad Reputation
Alibaba's reputation is not so good. As a result, you may find many complaints against them. These complaints mention their products, services, billing, and delivery.
It is a marketplace with many suppliers. It has suppliers or sellers who drop ship to Australia, some who don't or charge a lot more.
Sellers on this B2B marketplace are open to dropshipping. Most of its suppliers are from China. Besides, most of them ship globally, which includes Australia.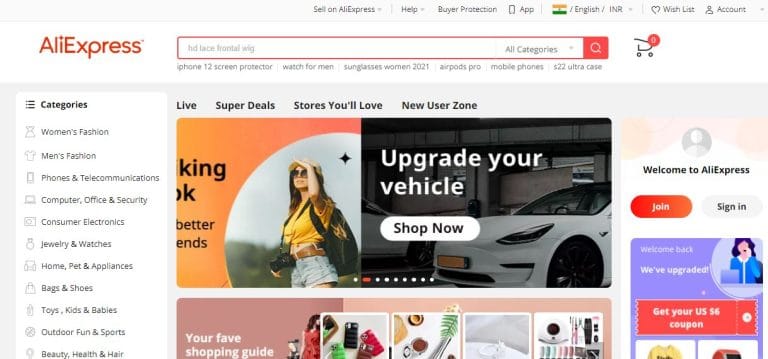 Advantages
1) Low Startup Cost
With AliExpress, you can start selling your products online in a way you can afford. Besides, you do not need any specific order commitment or deposit to start.
2) Wide Range of Products
AliExpress offers a wide range of products. As such, you have so much to choose from their collection.
3) Flexibility
This platform also offers you flexibility. For example, you do not have to operate a physical store.
So, you can sell anytime from anywhere. Moreover, you also don't need to worry about any inventory. You can change the products depending on the target market and demands.
Disadvantages
1) Competitive
Many people are showing interest in dropshipping products from this platform. So, competition is also high for dropshippers. Not to those using AliExpress, but all dropshippers.
2) Shipping Times
Your customer's orders take a lot of time to arrive. That's because AliExpress suppliers send these orders from different parts.
More about aliexpress and alibaba you can read this post :
Alibaba vs AliExpress: What's Better For Your Business?
This Australian dropshipping supplier offers products in many niches. These niches include furniture, DIY, games, home improvement, leisure, and sports.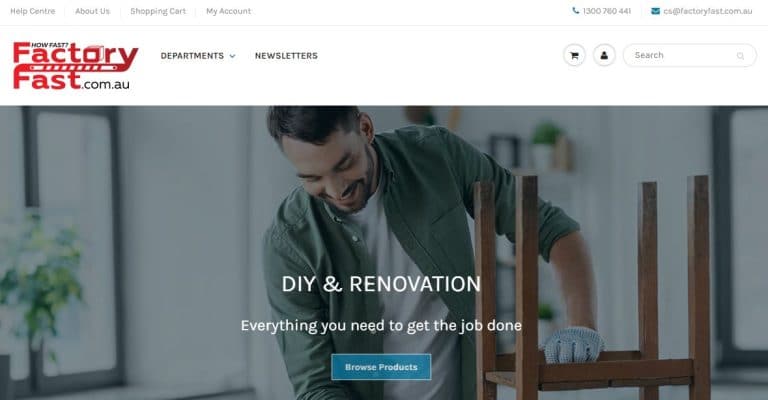 Advantages
1) Affordability
This supplier sells its products at factory prices.
Disadvantages
1) Inadequate margin
It is a non-specialized dropshipper. The inventory this platform offers is pretty large. Besides, it does not offer enough margin.
It is a big online marketplace based in Australia. Their website allows you to buy products stocked in Australia.
The products are from the local Australian suppliers. While every Australian can shop here, a dropshipping program is also available.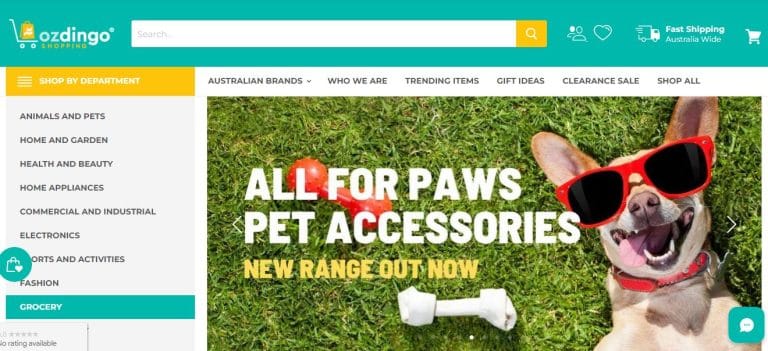 Advantages
1) Good Reviews
Ozdingo has many great reviews. On Trustpilot, it has more than 5,000 reviews with an average rating of 4.9 stars.
2) Order Processing
This platform processes orders quickly and ships your goods the next day for free.
3) Assured Returns
Their "No Worries" guarantee allows customers to get refunds within 30 days.
Disadvantages
1) Public Retailing
Being a public retailer is disadvantageous. The target audience can find similar products to what you are selling. So, they can get similar products at lower prices here.
This Australian supplier focuses on hygiene and cleaning supplies. Their products include hospitality supplies, disposable gloves, dispensers, cleaning solutions, and cleaning equipment.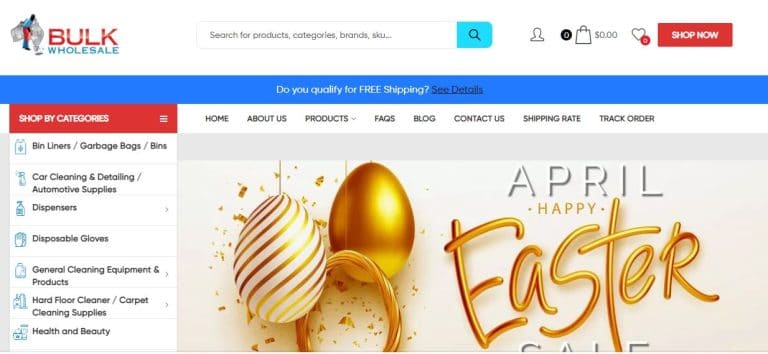 Advantages
1) Competitive Pricing
Their products are reasonable and affordable.
2) Delivery
They deliver to every part of Australia.
Disadvantages
1) No Free Shipping
A buyer needs to cover the shipping costs.
This Australian dropshipping supplier operates in many niches, including home, kitchen, and office. Besides, their team always checks the latest and trending products in the market. They also check what customers are looking for at a particular time.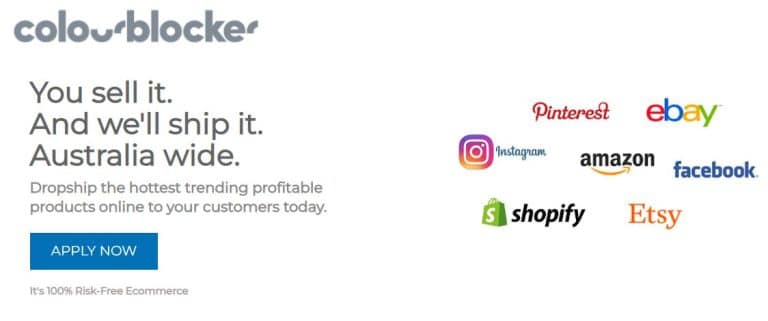 Advantages
1) Great Products
Colourblocker offers cool products that make life easier and more enjoyable.
2) Fast Processing
Once you order products, this supplier will pick them up and pack them within 48 hours. In most cases, it takes 12 hours.
3) It's Free
Joining their drop ship program is free. Additionally, every product bought here comes with free shipping.
Disadvantages
1) Restocking Fee
If you wish to return the product, you need to cover the cost of return shipping. Colourblocker will also charge you $7.95 as a restocking fee.
2) No Express Shipping
This supplier does not have express shipping options.
This dropshipping company offers many affordable products. Moreover, they source these products from Chinese manufacturers.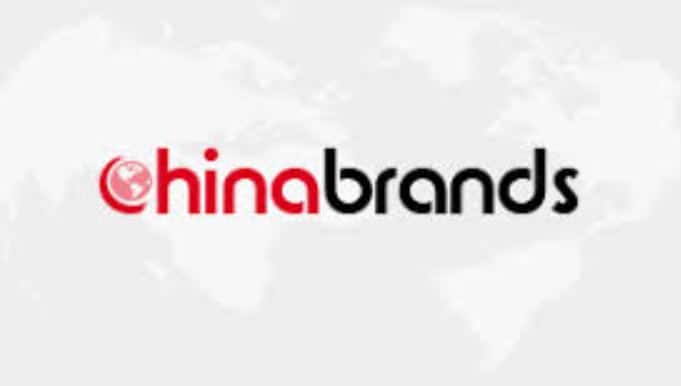 Advantages
1) Many Products
You will find lots of products to choose from on Chinabrands.
2) Affordability
The products are reasonable.
Disadvantages
1) Not located in Australia
This platform has many Chinese suppliers. But, it is possible to drop ship to Australian customers.
This supplier deals with T-shirts that come in different colors and styles. Moreover, you can custom make these T-shirts and import them to your online shop. It is an Australian supplier, which makes shipping easier.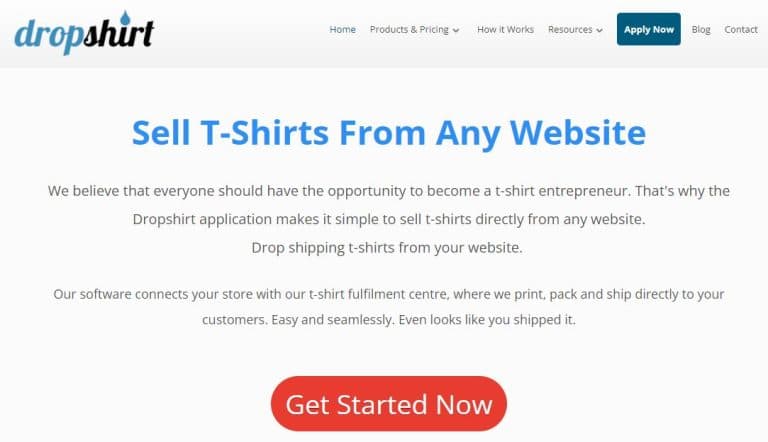 Advantages
1) You can Use it on Different e-Commerce platforms.
You can list Drop shirt products on different e-commerce platforms. These platforms include Shopify, Big Cartel, WooCommerce, and Wix.
Disadvantages
1) Approval Criteria
This supplier works with wholesalers. So, you must fulfill this specific criterion to register with them. Those who don't qualify for their accounts can still use the services. But, they have to pay retail prices for their orders.
A Step-by-Step Process to Start Dropshipping in Australia
If you are ready to start dropshipping in Australia, the steps below will guide you.
Step 1: Choosing the Product
Do your due diligence to ensure that you pick an available product. Then, ensure the product is popular with your audience and profitable for your business.
Step 2: Choose a Reliable Supplier
Go back to the above list of the best dropshipping suppliers in Australia. Choose the one that suits your needs. Yet, you can choose Fulfillbot to receive many lucrative services under one roof.
Step 3: Choose a Selling Channel
Choose the best marketplace or customizable e-Commerce platform to begin selling. Then, create an account, and list your products.
Step 4: Import Product
You can start product importing through:
• Bulk importing
• One-click importing, or
• Copying the product ID/URL
Choose what applies to you. Then, import the desired products to your selected selling channel.
Step 5: Sell
Start selling your products and get the profit you want through sales. Moreover, serve your customers well and scale your business to its greatest height.
Dropshipping is a profitable business model that can help you achieve a lot if done well. Moreover, you can tap into the Australian market due to favorable conditions.
Furthermore, dropshipping is legal and has been a glorious business model. There are many reliable dropshipping suppliers in Australia that you can use.
So, consider dropshipping in Australia and experience its goodness! If you need help at any point of dropshipping, feel free to reach the customer support at Fulfillbot.