Alibaba plays a massive role in the B2B eCommerce industry. Suppliers and buyers use the platform to grow their businesses.
Alibaba offers a wide array of tools, services, and features. These are to streamline the buyer's B2B buying experience. It is the main reason why most buyers love it. This article covers everything you need to know about buying from Alibaba.
You will learn what Alibaba is and the reasons to use it. Further below are steps on how to buy from the platform. All in all, you will know how to buy without stress and worry.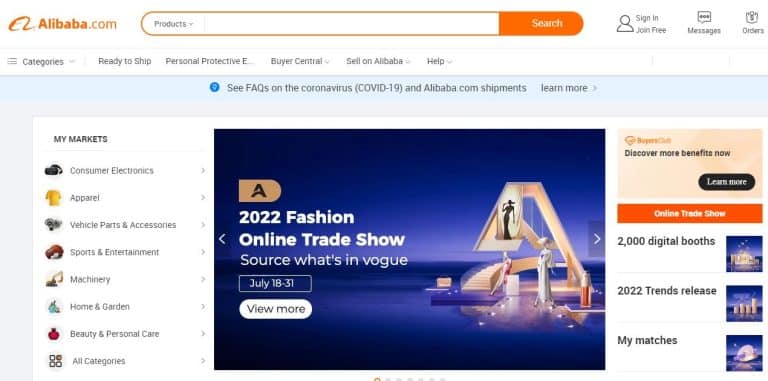 Alibaba is an online-based B2B ecommerce platform. Sellers and buyers worldwide connect and transact on the marketplace. Alibaba is one of the most secure and trusted platforms.
Today, it has millions of businesses. Alibaba is under the Alibaba Group umbrella, founded in 1999 by Jack Ma. It is in China yet serves businesses in more than 190 countries. Alibaba serves over 40 industries and has more than 5,900 product categories.
The platform has many features and tools. These help them make the selling and buying process easy.
Read More about Alibaba
Alibaba is an online marketplace where businesses and people can buy from each other. Most often, you buy products at wholesale price. You get prices straight from the manufacturer.
The platform isn't a general online base for ordinary people. As an entrepreneur, you need to know your niche. Understand what you will deal with in the business. If you are a beginner in ecommerce, start with one niche.
It should be a niche with products that have high demand. Otherwise, you might sell nothing and incur losses. It happens if your marketing isn't fantastic and attractive.
Find product categories to browse and do your market research. See how the demand and supply are at the moment. It will help you weigh your options. You will understand if it is the best sector to invest your money in.
Alibaba has a wide range of product categories. These range from accessories and apparel to textile, tools, and machinery. Take your time and identify the products you want to buy.
You might have a list of 10 to 100. As a starter, 100 is a big number. Narrow down to the best-selling products. Once you create the list, look for suppliers.
Finding suppliers on Alibaba is a task on its own. Yes, the site is a real place to buy. But there are swindlers too. We recommend doing the most due diligence.
It should help you identify honest buyers from scammers. Compile a list of suppliers and begin conversing with them. Have a list of common queries you would like to ask.
These questions should help you vet the best suppliers for your products. Assess all their responses. If you are in business, you will tell a diligent supplier from the rest.
Most of the suppliers are honest. But others focus on their interests more than those of the buyer. You need to get one who prioritizes your interests. In the end, it will turn out a win-win situation.
You get good quality products faster at the lowest price possible. The supplier gets his profits. They will still be in business with you if they serve you well.
You should have a list of suppliers you have vetted from their responses to your questions. Get down to price negotiation. Very few suppliers have fixed prices on goods.
Most of them allow you to negotiate prices. Even while negotiating prices, maintain the quality of goods. Some sellers send you sub-standard goods because you negotiate so much. It means that their profit margins will be less.
Start building strong relationships with the suppliers you choose. You want to create a good rapport. Doing this motivates the supplier to source better quality goods.
While at it, you get the lowest prices for them. You can sell these products at your price and get huge profits. Agree on the best price with the supplier.
Once you set everything right, place your order. Ensure you are clear on your product specifications. It helps the supplier prepare the correct inventory.
You will receive the inventory and start selling your products.
Is Buying from Alibaba Safe?
I know this is a never-ending debate. But, buying from Alibaba is very safe. Most buyers who use the platform recommend it to others for this.
As with any business, whether online or offline, due diligence is key. There are so many cases of people losing money to scammers. Even in physical stores, you can buy fake goods or expired products.
If the store doesn't accept returns, you lose your money. It is safe to buy from Alibaba, especially if you use trade assurance. Alibaba offers this service to protect the buyer's online orders.
It is for when you make payments through Alibaba. But, there is a way it works. If you go contrary, you fall out of the protection window.
Verified suppliers have the trade assurance symbol. Log in to your Alibaba account and browse random suppliers. There are verified ones in all categories.
It doesn't mean that those without the badge are all scammers. But, we tell beginners to stick to those with the badge. Once you are a pro at buying on the platform, experiment more.
The best thing about suppliers with the trust assurance badge is order protection. Alibaba protects all your orders with these sellers.
The next step is to pay for all your orders online through the site's secure payment modes. Alibaba has a payment platform that works online. Buyers who pay using this means get full protection.
If you fail to follow this step, you are out of the buyer protection cover. Some orders come with issues. It could be an error from your side. For instance, you can give the wrong color without knowing.
Or select the wrong product size. Sometimes, it can be an issue on the seller's side. You have the right to request a refund. It should be within 30 days after delivery.
Anything after this period isn't a concern to Alibaba. You might launch a complaint, but the protection window closes after this period.
There are no extra fees for you to use the trade assurance. But, you might pay payment processing fees. The charges depend on the payment method you select.
Most buyers stay away from online B2B marketplaces because of hidden charges. Alibaba is a transparent platform. Pay all suppliers through the platform's avenues.
Logistics can be hectic. The supplier or manufacturer might fail to process your order on time. Thus, it will affect the shipping process and time.
Or the product quality can vary from the terms agreed upon between the two parties. In this case, Alibaba investigates. The support team helps to resolve your claims.
Some sellers can be difficult. Or the circumstances of the issue bring no resolution. Alibaba has no option but to refund the buyer.
In short, you can agree that buying from Alibaba is safe.
Read about Alibaba Scams:
What Are the Best Types of Products to Buy on Alibaba?
Alibaba is a popular site. You might see it in advertisements or hear about it from current users. The popularity might push you to experiment with it and how it works.
If it does, you will want to find products to buy. Alibaba has a wide array of products to buy. There are over 5900 categories.
You can sell these products on Amazon or through your website. Factories in China sell almost all products you can think of under the sun. It doesn't mean that you must import all product types. You can focus on bulky and heavy products.
These have a low demand. But don't restrict yourself to this. Buy products that you know will sell faster. Also, its profits should be good.
Long-term sellers in the industry have a rule they swear by all the time. The simpler your item, the fewer issues it will have on quality matters. You might not run into any issues too.
For instance, tables are simple products. Hoverboards are complicated. You need to understand how products work. It will help you weigh the probability of running into issues.
You will want to avoid some product categories. It happens if you are new to importing goods. So, be careful about electrical items, electronics, consumables, and baby products.
I don't mean that these categories are bad or don't have profits. Get into them when you have the experience of buying from Alibaba.
Also, most of these categories have many import restrictions or dangers.
Pros and Cons of Buying from Alibaba
All sourcing platforms have their advantages and disadvantages. Alibaba isn't any different.
It is best to check out these pros and cons. These are determinants of whether you will be confident in the platform.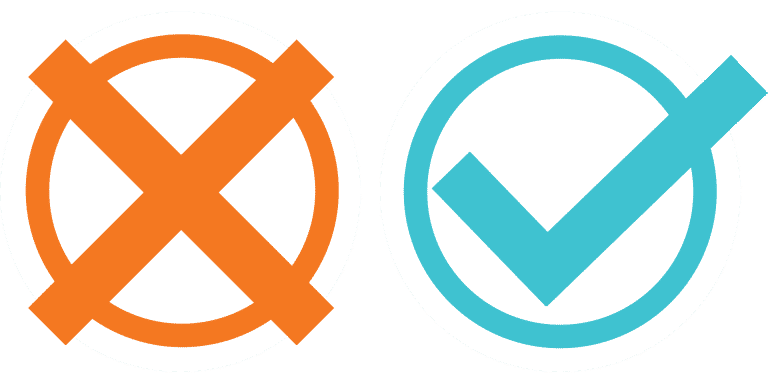 1) Lower Costs.
Buying products from China and other Asian countries saves a lot of money. Alibaba is one of the Chinese companies like these.
It offers access to many products at wholesale prices. Most of the time, these prices are lower than companies in the USA.
2) A Wide Array of Products.
At the beginning of the article, you can see that Alibaba has over 5900 product categories. All these are on one platform. Buyers can purchase as many items as they need.
All niches are on the website, and millions of products exist under each. It is easy to get a supplier who offers the products you want.
3) Product Monitoring.
Dropshipping is a new type of eCommerce. Dropshipper can source goods from Alibaba and sell via the platform. In this eCommerce style, you can't see products until your buyers get them.
It is challenging to recognize if the quality is good. Here, you are a selling avenue and a link between the supplier and the seller. Alibaba is different.
Products get to you first before you can send them to the buyer. You have all rights to inspect these products. If you find an issue with them, launch a complaint.
But, Alibaba will follow up on the complaint if you are under the trust assurance cover.
4) Direct Work with Suppliers
First, you can get as many suppliers as possible. Also, you can work with them without a second party. We tell you to check all your suppliers.
You can choose to work with intermediaries too. But, there is more relief when working with the manufacturer.
5) Quality Suppliers.
Alibaba is a massive online marketplace. You can get millions of suppliers for different products. Some are quality and diligent, while others aren't.
But the platform is beefing up its safety. There are rigorous procedures to help maintain quality suppliers. Something like the trust assurance badge is a good one to start with at any moment.
As Alibaba does its maintenance, you have a high chance of not encountering issues.
1) Extended Shipping Durations.
There are different methods of shipping products from China to other countries. Today's logistic services are faster than before. But, things could happen that can delay shipping.
One of the biggest challenges is products taking longer to arrive at a buyer's destination. Most manufacturers send goods via sea. The estimated duration for these to arrive is a month and more.
If you have urgent orders, look for manufacturers with the fastest shipping means. Sometimes, a seller has to wait long for manufacturers to produce their products.
2) Concerns with Supply Chains.
The supply chain of some products is longer than others. Sometimes, it takes a long to manufacture and get your products. It means that it might take a long to sell them too.
If you are smart enough, order more products than before. You don't know how long the manufacturer will take to produce your next batch. If you order more, there are goods to cover your demand.
3) MOQs can be Higher.
Alibaba deals with selling products to buyers at wholesale prices. It means that you will buy goods in bulk. Before buying, a manufacturer tells you the minimum order quantity for each product.
Different products have different MOQs. Some of them can be higher and very expensive. For beginners, you might have to order bulk products.
The cost can be higher in the end. You need to be very sure about your niche. Otherwise, you will be in a fix if something like this happens.
4) Quality of suppliers varies
There are a very large number of sellers on the Alibaba platform, and you need to select carefully to find the right supplier for you
5) Questionable Quality
Have you seen comparisons on social media of what you buy versus what you get? It is the same scenario here. Manufacturers and suppliers edit most of their product photos.
To be safe, check out product photos in reviews. Buyers share real products they get in the comments and reviews. It is easy to know if a seller has low-quality items.
You can buy a product that looks different from the photos on Alibaba. The quality can be lower than you expected. Some sellers are proving to be smart.
On your first order, the quality is top-notch. If you keep ordering from the same sellers, they reduce the quality. So, the next orders will not match the first one.
6) Compromised Products
If the quality is alright, the products can arrive with defects. Parts can be missing or even broken. Or, you might find an entire faulty item.
It is your responsibility to get Products to the Customers
Alibaba has no drop shipping capabilities. You must deliver products to the buyers. All order fulfillment tasks are on you.
How Can You Find the Best Suppliers on Alibaba?
Minimum order quantities and the costs of freight can worry you. But, let finding the best suppliers bother you first. Once you get the best supplier, the rest are pretty easy.
There are millions of suppliers on Alibaba. You need to create a buyer account first. You don't need to have a registered company to do this.
Enter any name as your company name. After that, you can complete the account setup steps.
Figure out the types of products to search on the platform. After identifying what you want, search it on Alibaba.
The primary goal should be to find at least five potential suppliers for each product. But, if you can find more, the better. You can reach them for price quotations for your products.
In the search filter section, you can sort the results by supplier instead of the product. Alibaba does this by default. Otherwise, the top results are full of one or two manufacturers.
Check for suppliers with products like what you want. Remember that most suppliers steal images of products from Europe or USA.
Look for authentic photos. The photos can have Chinese people. Or the photographs may have the Chinese language.
Some companies watermark their photos. Look for average-quality images. But, most suppliers will not take retail-quality photos.
How to choose a good supplier you can refer to the following article
Tips for Safely Buying from Alibaba
1) Preference for Trade Assurance and certified Supplier

Trade Assurance means that your order is protected by Alibaba and if there is a problem with your order and you are unable to negotiate a solution with the supplier, you can contact Alibaba to assist you in resolving the order.
Verified Supplier means the supplier's company profile, production capabilities, products, and process controls have to be inspected, assessed, and verified by independent third-party institutions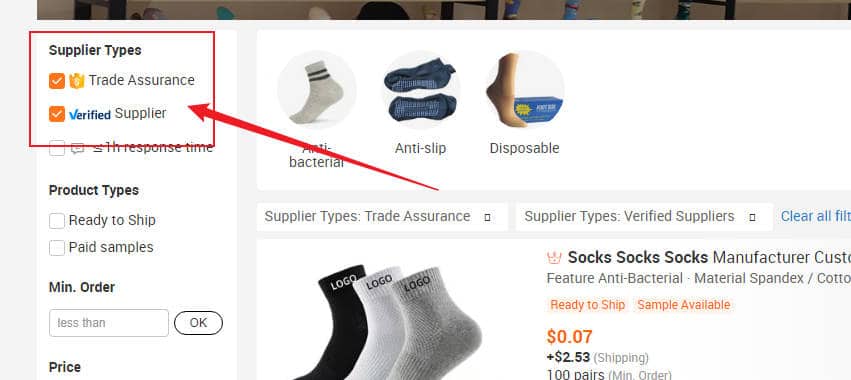 2) Avoid buying Brand Name Items.
Nintendo, Disney, and Nike need licenses to sell items. You will find so many knock-offs on Alibaba. It is easy to get into trouble if you sell licensed items.
There are no exceptions to this regulation. Avoid selling branded items. Check goods with exceptional designs. You might not know all movie or video game characters.
If an item's design is top-notch, it might be licensed.
3) Check the Supplier information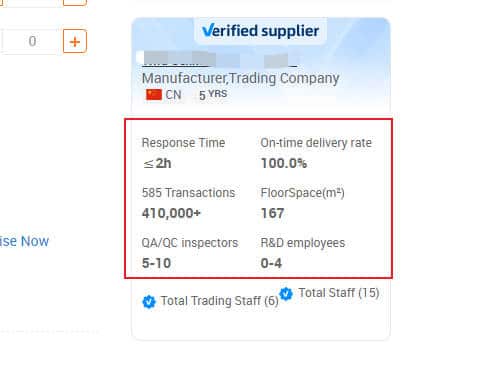 Response Time: The shorter the response time, the better
On-time delivery rate: The higher the on-time delivery rate, the better.
* Transactions: The higher the value, the better.
The other three prove the size of the supplier.
4) A Little Bit of Googling Helps.
Before ordering items from suppliers, make use of Google. You can know whether to contact them or not. Sites like supplier blocklists have user-generated complaints from suppliers.
These date back to 2012, especially on international suppliers. Type in the supplier's name and add the word fraud or scam. Check the results.
Remember that these are businesses, and yours, too, might get negative reviews. Assess the reviews to see if the supplier is bad. Or, it could be one negative review from a buyer.
Some things to look out for are:
• The first order was fantastic, but problems arose in the next shipments.
• Defective or broken items
• Poor working conditions in the factory
• Suppliers asking for full payment in advance outside Alibaba
• Very low item prices and low-quality products
What Is the Best Way to Pay on Alibaba?
Most online businesses need money transfers for payments and refunds. There are risks, whether you like it or not. But, Alibaba has several payment methods that you can use.
1) Escrow or Trade Assurance.
Escrow is a platform that protects the seller and buyer. Your money goes to a separate account under the management of a third party. Once Alibaba confirms the delivery, the supplier gets their money.
In Escrow, the buyer is sure of getting products before the supplier gets the money. The supplier also knows their money is in the Escrow until the buyer gets their items.
2) PayPal
Most Alibaba suppliers use PayPal, and so do buyers. But, the biggest risk of this method is chargebacks.
PayPal offers protection to the payer in case of any issues.
3) Letter of Credit
Your bank issues a letter of credit to the supplier's bank. It acts as a guarantee for any payments to the factory. The supplier will verify if this letter is valid before shipping your order.
The supplier gives the bank the necessary documents. They can withdraw their pay. But, so much goes into these letters of credit.
4) Wire or Bank Transfer
Wire transfer is the common payment method for Chinese industries. The method costs money, and you will need a business bank account.
5) Western Union
Western Union has its pros and cons. If a supplier pressures you to send payment via this method, run! High chances are that they want to scam you.
There is no way to recover your money if they scam you. Escrow is the best method to pay for items on Alibaba.
about payment on alibaba you can read this post
Find Freight Forwarder to Ship goods to You
1) What Is Freight Forwarding?
Freight forwarding includes services most people in B2B eCommerce use. They are to organize freight shipment.
Genuine forwarders have licenses and understand all the shipping processes. The team can do this on behalf of the buyer and seller. Some are vast in all shipping sectors, while others have specialties.
2) What Are Services Provided by Freight Forwarding Companies?
Check out some services freight forwarders provide if you are considering them:
• Preparing all paperwork, making bookings, and arranging payment for all shipment sectors
• They act on behalf of many parties with tasks in the shipment process. It could be air parcel carriers, trucking companies, and logistics providers.
• Providing customs brokerage services, meaning they act as a clearing and forwarding company
• Troubleshooting in case of any issues with shipment
When you make bookings with a freight forwarder, they explain all you need to know. You will learn all the freight documents and the shipment process.
Discuss with them the ranges of freight shipment options. They will advise you where necessary. The forwarder informs you of the shipment progress.
3) Why Do You Need a Freight Forwarder?
You will need a freight forwarder if you are going into importing or exporting alone. If you are a novice, don't risk getting into the business without a specialist.
Sometimes, your supplier might not have the best shipment methods. If they do, they might be costly or not suit your needs. Others only arrange shipment to the US.
If you are in a different country, you have a task to ship from the US to your location. You can talk to a freight forwarder to organize shipment from the foreign port or factory.
There is so much that revolves around freights. If you know nothing about shipping goods, it is best to engage a specialist.
4) How to Choose a Good Freight Forwarding Company?
There are so many freight forwarding companies worldwide. Some ship to specific areas while others ship all over. Check out how to determine the best freight forwarding company for your needs:
• Consider if your shipment has special needs
• Determine to what extent the shipping will narrow down the forwarder selection
• Know the aspects to consider if the price is your driving factor
• Know the things to consider if you focus on services over anything else
• Get a platform that gives you the best service at the best prices
Is There Any Custom Duty on Alibaba?
Custom duty on Alibaba depends on the declared value of the goods. The departure state or country, the HS Code, and product name are others. All states have their set limits and rules when duties and taxes apply.
Check out some limits for various countries:
• Canada – 20CAD
• West EU countries – 22 EUR
• Singapore – 200USD
• New Zealand – 300USD
• Australia – 1000AUD
• USA – 800USD
If the declared value of goods is below the threshold, you won't pay any duty. From the listing above, paying tax for items shipping from Asia/China to Canada and the EU is cheaper.
However, some suppliers will use a reduced declared amount, then you also do not need to pay duties.
How to transport goods if there are many different manufacturers?
you can use fulfillbot souring agent service, we will help you look for the best factory and Consolidation of goods to our warehouse, and quality inspection and centralized shipping to your address
Need Sourcing Agent or 3PL warehouse?👋🤝
👇👇👇👇👇
Alibaba is one of the biggest and safest online B2B marketplaces. Besides the variety of products, people love it for safe transactions. The platform has an escrow system to protect the buyer and seller.
If you want to start a business, Alibaba is the ideal place to source suppliers and products. Do your due diligence since a few suppliers watch out for ignorant buyers.
You can also look through our services. Contact our support executive to know more about this service.