Are you confused in selecting between OEM and ODM manufacturers for your business? Both the terms ODM and OEM are related to the manufacturing industry. ODM stands for Original Design Manufacturing, and OEM refers to Original Equipment Manufacturing. It is quite confusing to see the difference between the two, as they are very similar.
This article provides you with a clear difference between OEM and ODM which will clear all your confusion.
  The original meaning of ODM is Original Design Manufacturer. A company that designs a specific product with unique features and style is called Original Design Manufacturer or ODM. Usually, original design manufacturers produce goods based on customers' requirements or demands.
Original Design Manufacturing is a series of activities in a company that reuses another company's original design to make mass products.
ODM services prevent oneself from creating the design or specifications of a product and purchasing the types of equipment and design facility. Hence you don't need to spend much. It is the responsibility of ODM to offer you a specific capacity for manufacturing.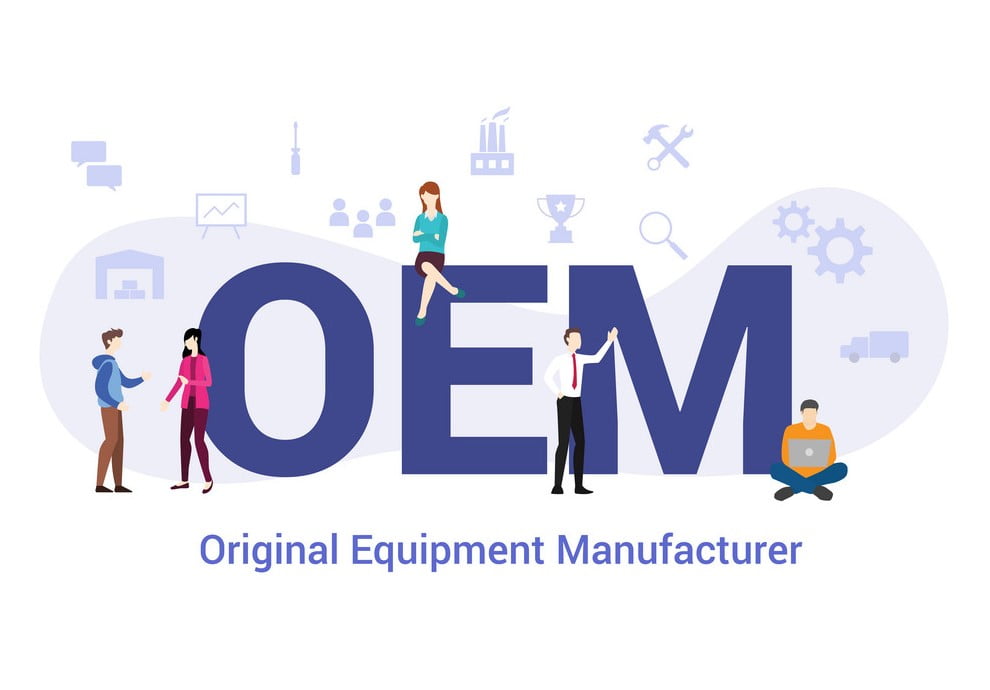 Are you struggling to know what does OEM stands for? OEM is an acronym for Original Equipment Manufacturer. You can define an original equipment manufacturer as a company that produces components of a product. Another company uses these components in their products and develop end-user products for selling purpose.
For instance, an OEM builds a device with hardware like motherboard, processor, and other parts and pays the operating system manufacturer for Windows or any other OS to install on their hardware. They then sell their devices as a complete package in return for royalty from device sales to the OS vendor.
  OEM works concerning another company known as VAR (value-added reseller). They add value to the final product by making slight variations to the features or specifications of the product. If the VAR changes the design specifications, then it is the responsibility of the OEM to custom their design. Now you clearly have an idea about what does an OEM mean.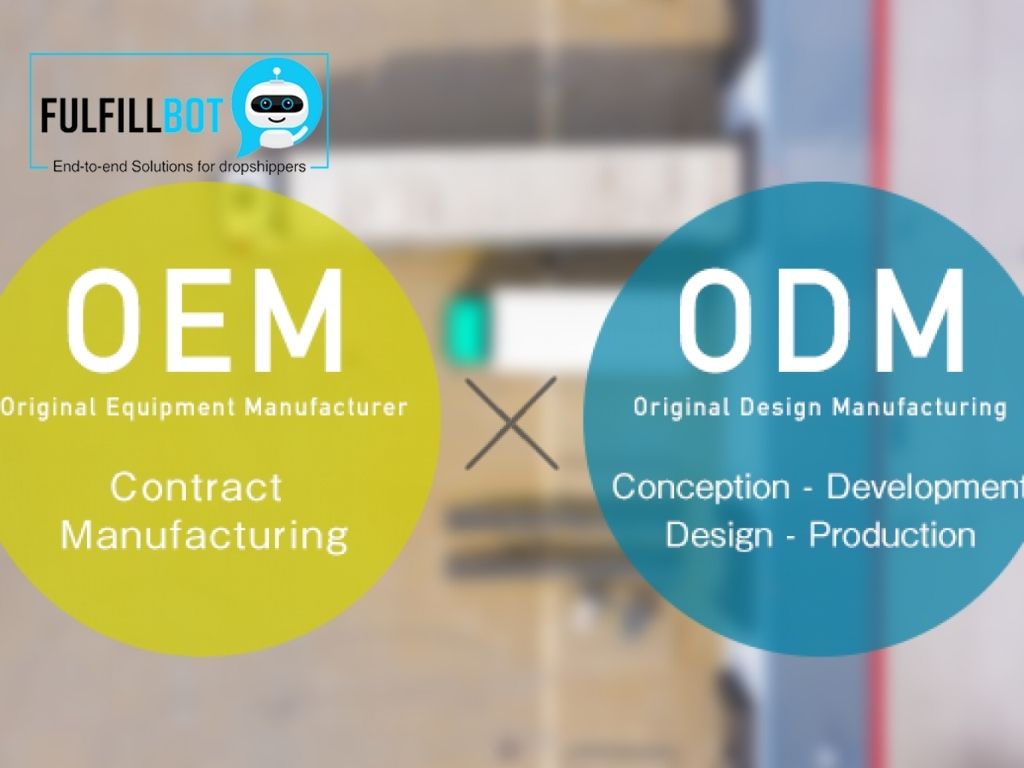 OEM And ODM: What Is The Difference?
OEM (Original Equipment Manufacturer) refers to a customized product for its buyer. This means that the buyer usually has their specifications and requirements for a product or service.
The seller then develops a design (using engineering, research and development facilities) that meets those specifications and meets quality standards at an economical price. After this, the manufacturer (the vendor) starts producing and manufacturing the product or service.
This means an OEM offer to the user or buyer to enjoy full control over the product design. Another major benefit of using OEM is that no restriction on intellectual property. This will make a buyer or user rely on a single OEM company rather than switching between different companies.
The difference between OEM and ODM is that OEM offers flexibility in the product you will make. You can enjoy the invention in any specification you want. At the same time, ODM prevent you from enjoying such benefit.
OEM is not recommended because it requires a lot of investment to create a unique product. The major cost is spent on development, research, and the time you need. The risk is also associated with the OEM because sometimes, the final design may not work as intended.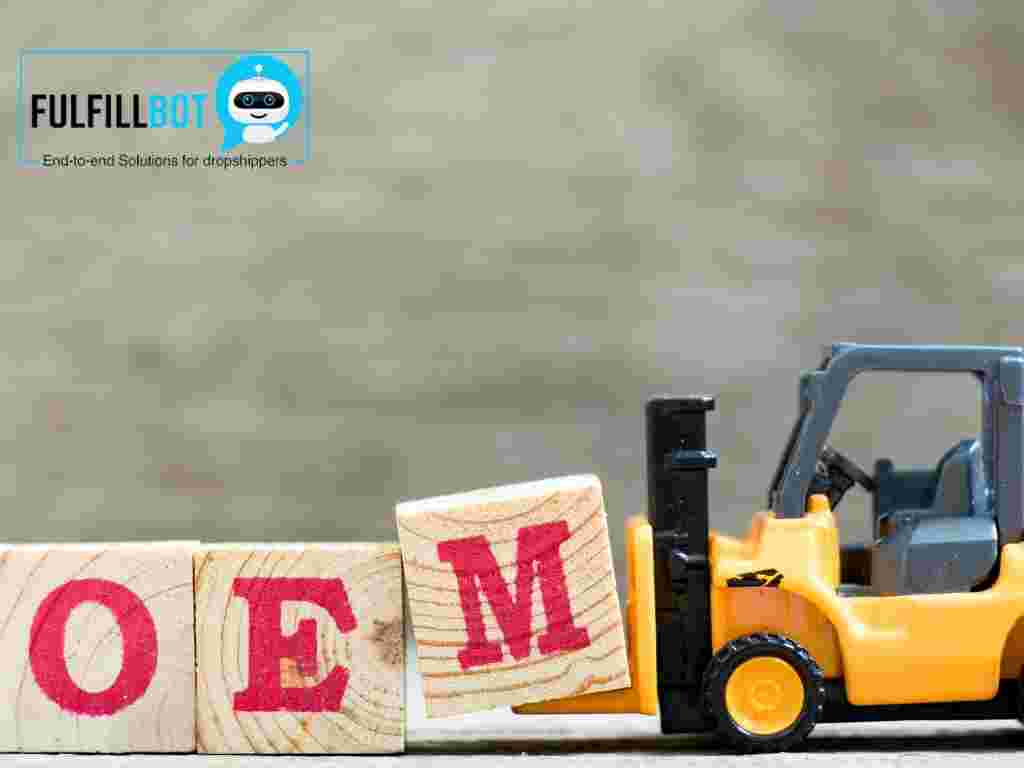 On the other hand, you can refer to the ODM as a white-label or a private label product. In ODM, the customer cannot order the design depending on his particular specifications. However, options exist to make slight changes in color, logo, or package.
For instance, a car charger is an ODM. When you search for it on any marketplace, you will experience the same design. The only changes you share will be coloring, branding, or packaging.
ODM is not like OEM, which requires a lot of investment to eventually go into the technical research and developmental portion to create a custom-made product. You can save a lot of time as you don't need to create a product. This will ultimately help you pay more attention to branding and advertising strategies.
Another advantage of ODM manufacturers is the higher volume of products, which leads to a lower unit cost. This means that the manufacturer can produce a similar design for a lower price, and it also means that the customer does not have to pay as much.
On the downside, it is hard for ODM brands to differ from their competition. The main reason is they are offering a design having similar specifications. Such a vast amount of competition will eventually lead to lower profit margins.
For instance, if the user is looking for a car charger, ODM. He will choose a brand that offers a lower price.
1) Cost-Effective Solution:
  The core principle of Original Design Manufacturing (ODM) is to offer a cost-effective, integrated solution for manufacturers to use in product development.
With ODM, you don't need to spend money on labor, machinery, or manufacturing. This will help you in two ways.
First, it will help you focus on marketing and sales instead of spending valuable time and energy developing your production line.
Second, all the savings from a single-source supplier can be put back into further growth and business expansion. Choosing ODM is just one part of establishing and keeping up with a good brand image; it's also a good way to control costs.
  Manufacturing a product requires a large amount of capital, skilled labor, and time to set up the machinery. You can choose an option that will help you get a product to market much faster and more simply – which is using an ODM.
One-stop sourcing services (ODM) can save 70% or even more of your working time, optimize product quality and reduce the risk of product failure in its useful lifespan. ODM is the preferred option for businesses.
3) Trust Professionals for Better Manufacturing
  ODM refers to a business model that combines inventing, designing, manufacturing in one process chain. ODM services cover a product's entire supply chain from market research to design.
The Business Brainpower Center for International Cooperation (BBIC) findings show that ODM products are more competitive than those made by franchised manufacturers.
This is because the involvement of professional design teams allows for a more precise fit between products and consumer needs in the marketplace.
4) Tested and Reliable Products:
  Reliability is one of the most important aspects for customers to evaluate their purchasing behavior. Backed by a commitment to quality and service, ODM provides you with products that you can trust.
Durable, long-lasting, and designed to meet your customers' needs, ODM provides various beneficial services to ensure that your products are reliable and trusted.
What makes it reliable is testing each product before the final delivery to the customer. This makes you develop a strong market presence because of customer trust in your products.
1) You Cannot Stand Out From Your Competition:
  The products you obtain from ODM do not make you stand apart from your competition. This is because the product contains a similar design that resembles the design your competitors are offering.
2) You Cannot Own Your Product IP:
  You don't receive exclusive rights to the product you purchase. Therefore, you are not going to own it. You cannot decide to whom the company sells the product or not.
You cannot control the number of sales, while the case is the opposite for OEM.
3) Legal Accusations by Competitors:
  When a product comes from the same place but is branded by a different company, it is hard to imagine legal. Unlike trademarks and copyrights, which guarantee that the look and feel will not be replicated, patent laws protect inventions. This leads to your competitors signing a petition against your product or stealing their product. This will not only waste your time but also waste your money.
4) The Inability to Modify The Product:
  ODM creates products with pre-determined specifications and features. You have no control over the customization of the components or specifications of the product. You will purchase the product by just changing the packaging or branding.
The original equipment manufacturers manufacture OEM products. They have excellent quality, high reliability and compliance with standards. Therefore, customers prefer to purchase goods from OEM manufacturers.
  OEM products refer to products purchased directly from the manufacturer. This often means purchasing higher-quality products at a lower cost. Purchasing the bulk quantity will lead you to save extra costs associated.
Whether you are looking for hardware, software, or any other accessory, OEM products provide you with excellent support. With the life support system provided by the OEM company, you will have outstanding product resources for a lifetime.
ROI (Return On Investment)
Purchasing OEM products induces a greater return on investment (ROI). A big amount of money is invested in leading-edge research and development, which increases the demand for the perfect product and ensures a huge turnover percentage.
By purchasing from OEM, you will get an opportunity to order unlimited products. The reason they keep the design in hand and make your products develop faster.
Developing your OEM products leads you to spend extra costs. This is because much more charge is needed during the research and developmental phases. The reason is to make a unique product that will help you stand out.
  You cannot go for a low order quantity when you choose OEM because the production of OEM products involves too much time and effort of professionals. The only downside is the high minimum order quantity. This quantity varies from manufacturer to manufacturer and the type of product you want to manufacture.
Lack of Market Sales Understanding
If your product gets many orders and you don't give it a shot earlier, you must bear travel expenses to different countries and cities.
Limited Product Improvements
  When you choose OEM, the products you make possess only your thought perception and ideas. This will lead you to zero customers who can understand the functioning of your offerings. So, if there is any improvement required, you will be unable to do this.
Where Can I Find Suppliers Offering OEM and ODM Products?
You can utilize several sources to find the best OEM and ODM products, suppliers. These sources include online and offline sources. Some of the main sources of OEM and ODM suppliers are as follows:
In e-commerce, Alibaba (in China, also known as a Taobao) is a flagship online marketplace of a website that provides services for smaller businesses to offer products or services and for consumers to find and buy those products. An Alibaba usually mainly sells small commodities that comprise some larger goods or services.
Alibaba is the best for finding and contacting OEM and ODM products suppliers. Alibaba has a directory search that allows you to enter what you are looking for, and it will provide you with all of the relevant suppliers in multiple countries.
It is convenient because you can narrow down your research by price, category, location etc. You can find the supplier for whatever product you want. There are thousands of product categories offered by OEM and ODM suppliers.
You can directly find several suppliers for OEM and ODM products on google. These suppliers have their websites. You can find the details about the product categories and pricing. You can also contact them to ask anything that you want.
The directory is a list of names, addresses, and phone numbers. Directory information can be organized alphabetically or by type of business. Several businesses make their business directories available on the Internet for free. It is often a reference book used to find contact information for phone numbers, addresses, and other kinds of information.
Some directories are paid, and some are free. The accuracy of paid directories cannot be underestimated. You will find the list of all OEM and ODM suppliers, along with their numbers and location. They are sorted out based on the product they are selling.
Apart from this, you can also search the OEM and ODM suppliers locally because this will help you prevent extra costs associated with importation.
Are Private Labelling and ODM The Same?
Private labelling and ODM are two terms that are sometimes confused. The two terms have different meanings and different features.
Private labelling involves designing and creating your product more than simply applying your brand. True private labelling generally consists in creating a completely new product rather than tweaking an existing type of goods. You set the features and specifications of the product that make it unique and stand out from the market.
ODM stands for Original Design Manufacturer. It's a business model that allows the design to be done by an in-house team. You cannot customize this product or create it the way you want. Several products with the same design exist in the market already. The only thing you can change in ODM is the packaging or colour.
Which One is Easy to Buy?
  Each one has its pros and cons. There is a Rivalry between OEM and ODM, but keep in mind that OEM companies are only after your money. In a word, it is more economical to choose ODM because there may be many weak points in those newly designed products. So, it is ODM that you can buy at ease.
Is the MOQ Lower for OEM or ODM?
Minimum Order Quantity (MOQ) is the minimum amount you need to buy from a supplier. For instance, if a supplier offers you a MOQ of 1000 units, you cannot accept less than 1000 units from that supplier.
The MOQ is higher for OEM and lowers for ODM. There is a lot of time investment by a team of researchers and developers in creating a unique product that is not available in the market. Therefore, an OEM company does not take orders for less than a specific amount. However, one benefit of higher MOQ with OEM is that you will enjoy a better ROI shortly if the product hit right.
Which is Better for My Business?
  While they have some similarities, OEM and ODM are two unique entities. ODM stands for Original Device Manufacturer, and you can refer to him as the provider of products. An OEM stands for the original equipment manufacturer, and you can guide him as the provider of service.
The OEM relies on their buyers for product design and specifications brief, while on the other hand, ODM does not rely on clients for the product designing, and they make design independently.
So, in some ways, although an ODM has some downside, it is the better choice compared to the OEM for your business.
  Either choice can have advantages and disadvantages based on your business situation. Depending on the sources you have, or time you can bear at ease, you can select either. If you quickly want to put the product on the market, then ODM is a perfect choice. On the other hand, if you can bear with the time and have enough resources, OEM is your go-to choice.
The main idea behind these different types of manufacturing is to provide customers with cost-effective solutions by cutting out the required amounts of intermediaries from the chain.