If you've been sourcing goods for a while, you've undoubtedly encountered a rival offering the same items as you but at a lesser price (often on Amazon). 
Thus, you may be curious about where your competition is acquiring their items at such low prices. Also, are they just compromising profit margins or both? Or maybe you've recently started working with a vendor, and they claim to supply goods to a big store. But you have your doubts about whether or not they're being truthful. 
Well, you may get reliable answers to all these doubts by employing an Import Records software product like ImportYeti. Using customs data, ImportYeti can determine the best suppliers for a specific product, assess rivals, discover leads, and do market analysis. 
So, what is ImportYeti, and how does it work? Let's find out!
What Exactly Is ImportYeti?
Finding similar brands is a breeze with ImportYeti. David Applegate developed this incredible tool to help online merchants get access to import statistics. Moreover, he graciously accepts contributions voluntarily to cover the costs of updating the tool. As a result, it's a free resource that lets you search the US import statistics and learn more about the countries from which shops import items. 
A bill of lading is required for all shipments entering or leaving a US port and is available to the public without cost. Learning where they get their items is a significant factor in outselling the competition. 
Use ImportYeti to get a leg up on the competition by discovering the latest trends at bargain pricing. As more people can afford the same goods, sales go up. In a bill of lading, you will find crucial details such as:
Shipment Date
Plant Identification
Factory Address
Name of the Store and Retailer
Weight of Cargo
Quantity to Ship
Originating Nation
Other Variables Related to the Shipment
What Exactly Are Public Import Records?
The 'Bill of Lading' is a document familiar to everyone who has imported goods. You may find your name, the name of your supplier, and a short description of the shipment's material on this paper. 
Remember, the governments of the United States and many other nations make this data freely available to the public. If you've ever done a Google search for fun using your own name or the name of your business, you may have stumbled into a record of your purchase.
Now that you have all the pieces of the puzzle, you know that this data, alongside Import Records, is the perfect place to conduct research and identify potential new suppliers. 
What Is the Work Mechanism of ImportYeti? 
This tool organizes over 70M records from the United States Customs Service on shipments sent overseas into easily accessible databases. So, entering a brand name into the search field on ImportYeti leads users to results for various shops and brand information. 
Simply enter the name of the store you're interested in knowing more about, and this tool will provide you access to the following data. 
Quantity of Cargo Shipments
A catalog of vendors
A top ten wholesalers list
Classifications of goods by HS Number
Relationships with the leading ten suppliers
A country-by-country analysis of imports
Shipments made through the sea, most recently 
Using the data mentioned above, you may locate the manufacturers from whom you can get identical products at lower costs than the competition. Using ImportYeti, you may have your goods manufactured by reliable manufacturers. It paves the way for speedy distribution of goods to end users.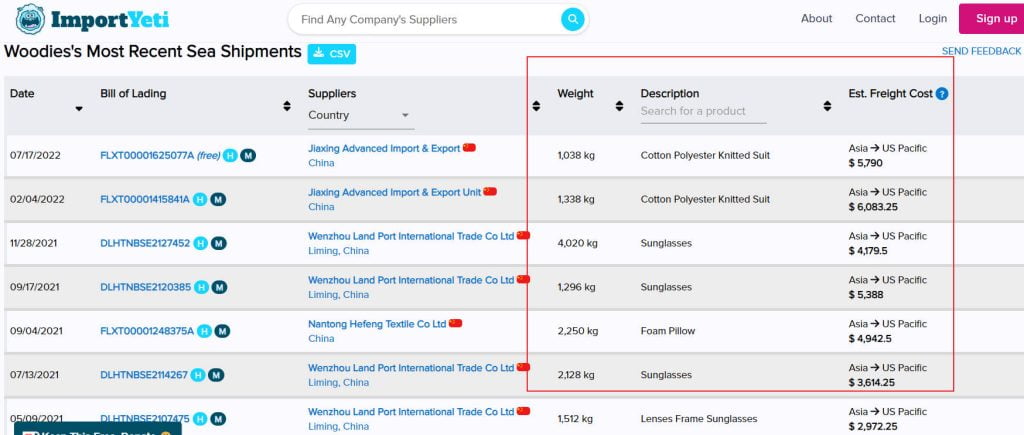 Can We Trust ImportYeti?
Using ImportYeti is entirely secure and authorized. You may relax and get stuff done with this tool. It compiles the currently existing data but in a more structured style.
Let's say a business imports goods from any nation other than the US. In such cases, import and shipping records collected by customs at sea will be available to the general public. The US Customs and Border Protection database contains all historical data. However, it's true that ImportYeti only works in the US at the moment. 
How to Find Potential Suppliers With the Help of ImportYeti?
There is very little design on the main page of the ImportYeti website. Thus, it is simple to look for businesses. There's a search bar, a 'random' button, and an option to sign in. 
However, you don't have to create an account to use the ImportYeti site. For the time being, registering on this site is the only way to provide suggestions or express gratitude. If you sign in, you'll have access to additional search options, and you'll even have the option to store and download your results. 
The site's excellent search functionality is its most valuable feature. If you want to know who supplies goods to a random firm or a rival, you may do so on ImportYeti.
This tool has four simple steps to follow to find suppliers.
Step 1: Finding the Company's Official Name
You need to know the whole company name of your rival before you can search for them using ImportYeti. The first step is to learn the legal names under which the companies operate. 
Read their privacy and terms policies. You should proceed to the bottom of their website to find their legal name. You can locate the official business name in all the legalese. 
All it takes now is a search for the legal name on ImportYeti. If the legal name doesn't provide any results, try searching for the firm by its brand name. Keep in mind that merely typing in the brand name will often provide immediate results.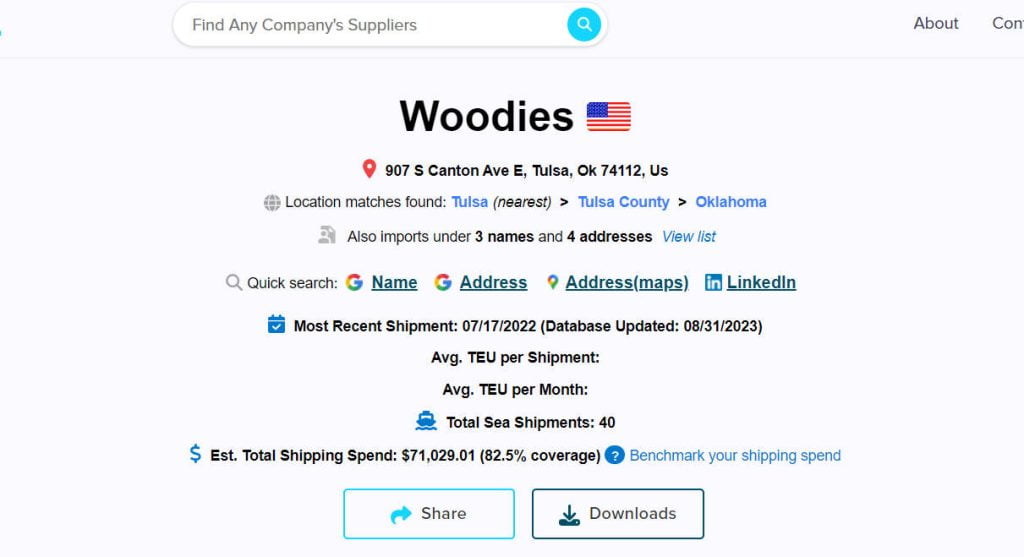 Step 2: Conduct A Search On ImportYeti
Now, you have the official name or brand name of the company. So, in ImportYeti's search box, enter that name. The website then pulls out all import data for the brand when you click on the result. 
Step 3: Look for Possible Vendors Using the Import Data
ImportYeti will offer you a list of the vendors the business works with, along with shipping data for each one. 
Remember, this tool provides you with vendor and supplier lists, as well as shipment details. Moreover, you can also check out the other supplier research options that ImportYeti delivers, including: 
Location: Is the vendor able to ship to your nation of choice? We would not suggest working with a seller that has never delivered to your preferred location.
Size: How prominent and well-known is this provider? Verify the supplier's rating and the status of any previously placed orders. If he only sends out a few shipments yearly, the plant is probably rather little.
Ability: The supplier's capacity to handle volume. Verify the supplier's number of deliveries. Assess the supplier's ability to satisfy your manufacturing needs now.
Connections: Is the provider familiar with major brands? If the answer is positive, you may be certain that the provider maintains stringent quality standards. 
Step 4: Find the Right Supplier for Your Business 
Finding a reliable seller on ImportYeti is no assurance that you will be happy working with that firm. You should also verify if the manufacturer can meet your needs in terms of output.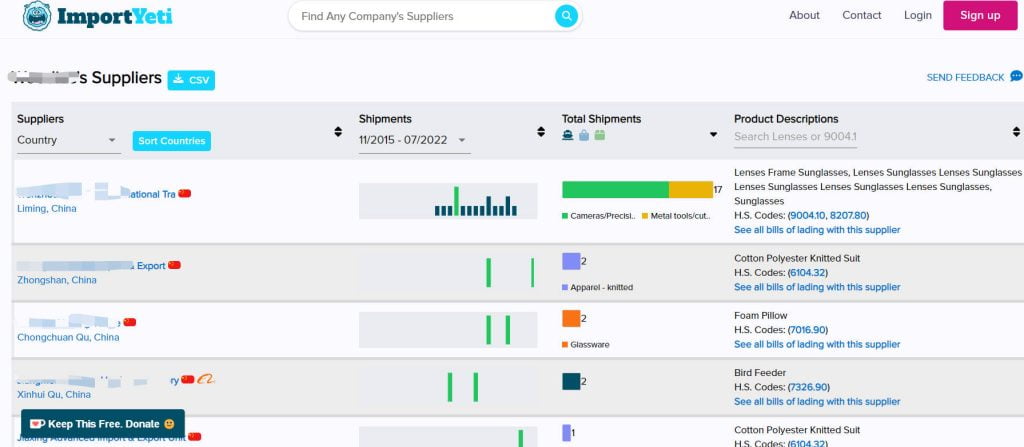 If you are a first-time vendor or a small business, try to locate a supplier that will work with you. Check out the manufacturers' shipment quantities to determine which fits your requirements. 
Keep in mind:
Not each supplier is easily accessible online.
Be cautious, but accept that you may need to dismiss specific browser warnings. Chrome will alert you that the websites of some suppliers aren't safe.
A Google search for the supplier should provide a contact number or email address.
You can also locate them using a LinkedIn search and the Weibo/WeChat applications. 
There is no justification for not launching your own brand. Anyone can locate an appropriate manufacturing facility. So, how should you prioritize your search for the supplier? You can look for a supplier who puts effort into innovation.
This video will teach you how to use ImportYeti
What Are the Pros and Cons of Using ImportYeti?
Not clear yet? You should weigh the advantages and drawbacks before deciding whether or not to utilize ImportYeti. 
Pros:
1) Easily Comprehended Information 
User evaluations indicate that ImportYeti successfully pulls clean, relevant data at no cost. Information about various manufacturers is easily accessible. 
2) There is No Initial Cost
There are zero costs associated with using ImportYeti. Interesting? Some customers have found the most excellent prices for products and have been able to save money as a result. New vendors can locate the most affordable options. 
3) Excellent Customer Service 
The website's user-friendliness and assistance are both excellent. Agents get back to consumers fast, so there's no reason to wait around for hours. 
Cons 
1) Information Collected Only in the United States
This tool solely lists U.S.-based suppliers and manufacturers in its database.
How Can You Conceal Import Documents and Bills of Lading? 
Using an independent exporter of record service is one way to keep your bill of lading out of the hands of prying eyes. A third party acts as your 'supplier of record' and handles the full shipping procedure on your behalf. 
Thus, the bill of lading will not reflect your actual suppliers' contact information. Requesting confidential handling of your cargo is another option for keeping your import details off the public record. 
In a nutshell: 
One way to avoid having your name appear on the bill of lading is to have it produced 'to order of [your freight forwarder].' In this way, your company will not appear as the importer on any official paperwork.
You should set up a shop in Hong Kong and renew the bill of lading. This strategy protects your company's anonymity if a potential client searches for your name on ImportYeti.
You should choose a separate firm to deal with your import requirements. It's simple to launch a second import company under a name that has nothing to do with the first. You then decide to buy anything from that firm inside your own country.
What Are Other Similar Alternatives to ImportYeti?
Some records are open to the public, and websites like ImportYeti improve the readability of the data stream via enhanced presentation. That's why if you don't like ImportYeti, there are other programs you may use instead. 
1) Jungle Scout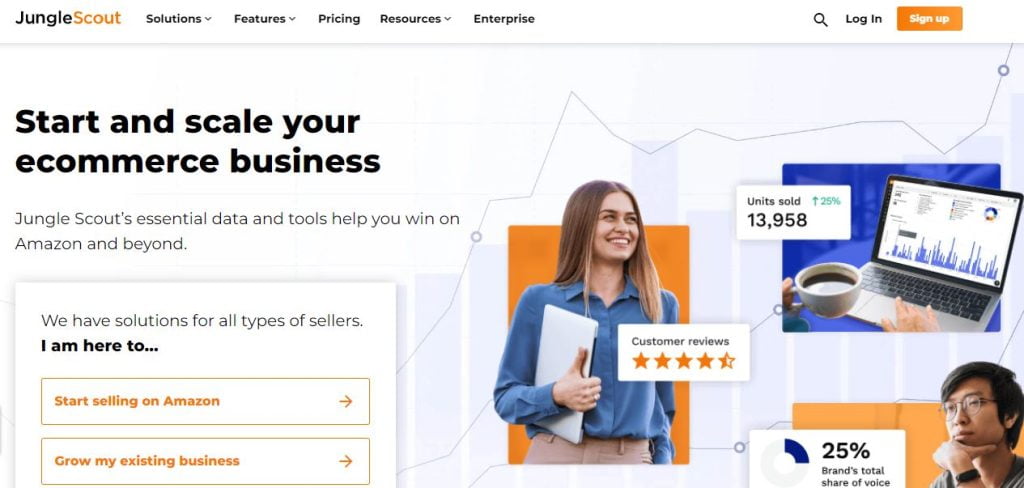 When compared to the ImportYeti, Jungle Scout is a reliable substitute. Users may search for their rivals' suppliers by browsing US import data. This tool not only helps you with the Amazon shop, but it also looks into your rivals' dropshipping businesses. 
It gathers data on the suppliers from A to Z. The user interface of Jungle Scout is superior to that of ImportYeti. Also, it collects the information and presents it in a more logical format. 
However, it's not free to use Jungle Scout. There are three tiers of service available at different monthly costs: the Basic ($29), Suite ($49), and Professional ($84). 
In short, this tool offers an excellent way to get fresh inspiration from popular suppliers. It's a great tool for seasoned vendors looking to increase sales and bring in more money. 
2) PartnerLinQ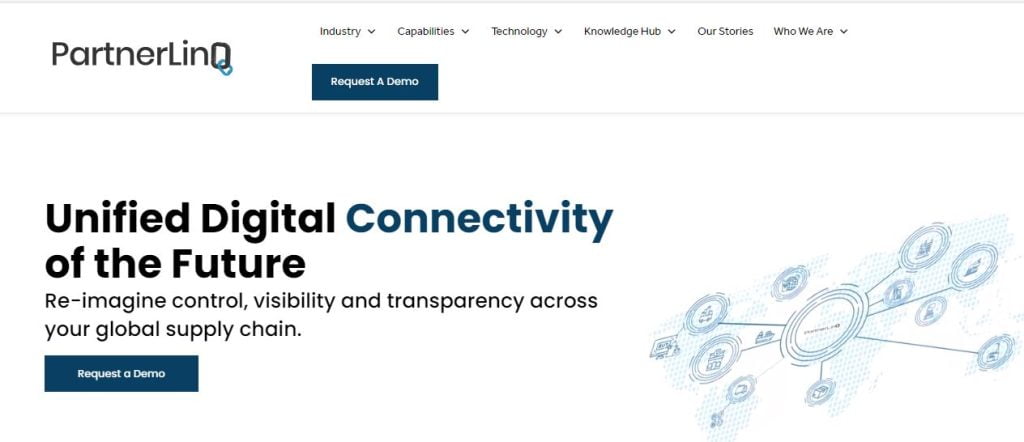 This app is a retail supply chain solution. It somewhat works like ImportYeti. Its UI is straightforward yet futuristic in appearance. Its analytics have simplified the process and given a bird's-eye view. 
Formerly labor-intensive, the process of onboarding new partners is now swift and easy. Many users recommend this tool for its easy-to-use but robust user interface and analytics in an intuitive dashboard format. Likewise, the only thing that bothers most users is its soaring cost.
3) Salehoo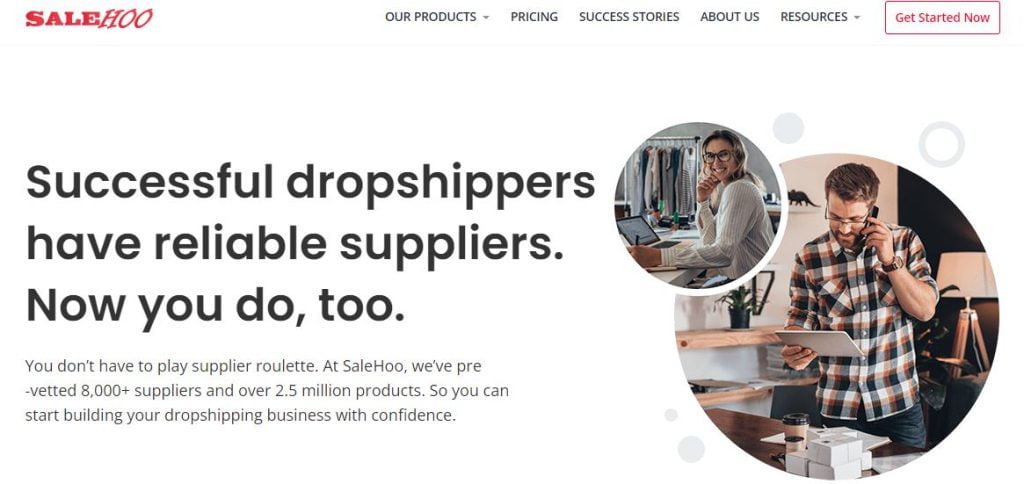 Do you want to get the ball rolling on developing your dropshipping enterprise? Salehoo offers import data for over 2.5M products from many vendors. 
All of their offerings are first-rate. However, the cost of the goods is not much appealing. This e-commerce platform can easily locate trustworthy factories with the help of its advanced search option. 
It's helpful in finding reliable vendors with either few or many orders. The benefits of utilizing Salehoo include the fact that it uses the Market Research Lab to determine which items are both popular and lucrative. 
Keeping up with the fast-paced, cutthroat nature of the internet marketplace may be challenging. Thus, it is the cheapest place to buy the items advertised on Salehoo. As a result, the vendors outperform their rivals in terms of product sales.
4) Zonos

Verifying the legitimacy of an online purchase is vital to many. Zonos offer it. Moreover, the anti-fraud measures they use can give you peace of mind. 
Remember, you can find everything you need in Zonos, including shipping cost estimates, tax and duty calculations, support for many currencies, and, most importantly, security against fraudulent online purchases.
5) TradeMo Intel

Information on importers, exporters, worldwide trade consulting firms, overseas freight forwarders, and trading financing institutions are all available on TradeMo. To discover consumers and dependable manufacturers and suppliers, this website is just like ImportYeti. This tool offers data trends that can aid in risk management. 
6) Panjiva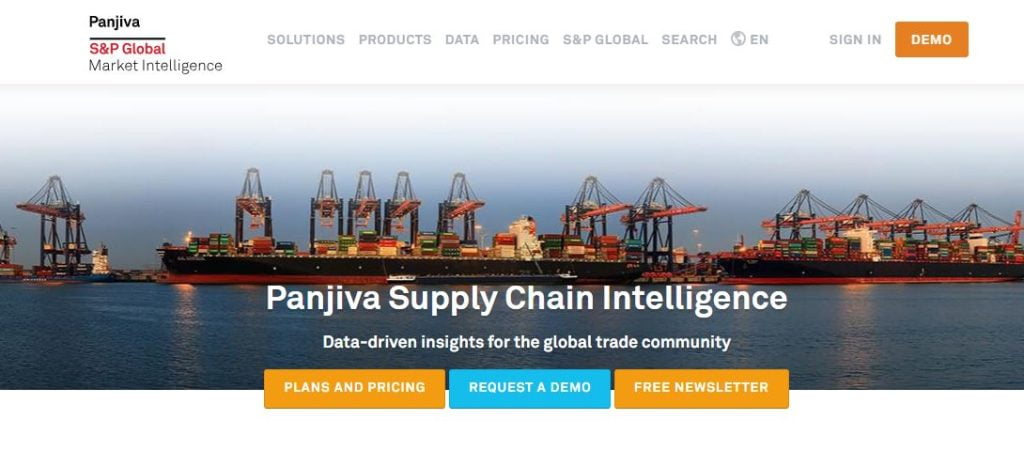 It is the best website to utilize if you want to learn more about the many big importers in the central US base ports. This ImportYeti-like tool allows you to track the origin and destination of incoming cargo. The process of vetting potential new businesses is straightforward with the help of this tool. However, the only drawback is this tool fails to weed out outdated companies.
7) ImportKey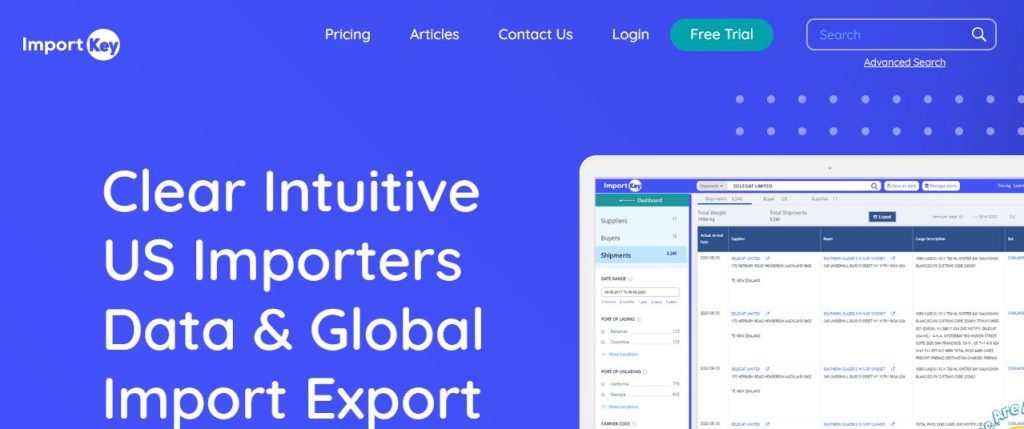 It is another service that makes importing data from customs easier to read and understand. This tool is quite simple to use and knowledgeably arranged. They claim that their artificial intelligence software analyzes data on imports and exports from the United States and other countries and presents the findings attractively so that their customers can make sound business choices.
8) Import Genius
With Import Genius's searchable database, you can track the whereabouts of your company's shipments in real-time. Moreover, information on trade between nations is also available.
In general, ImportYeti is identical to Import Genius when it comes to gaining access to US import data. The extra-national data is a significant perk for many users of Import Genius.
How to Use the Import Data for Supplier Research and Vetting?
When looking for wholesale suppliers, using ImportYeti can help you save time and money. With relative ease, you can search for suppliers who specialize in a specific product line or come from a particular country. 
Besides, you can employ ImportYeti to snoop on your rivals' shipments and learn crucial details about how they run their businesses. In short, this tool makes it possible to see the import history of any firm operating in the US. 
Sellers on Amazon will find this material very helpful. If a rival business offers a lower price, you may quickly find out who they are buying from and negotiate for better terms. 
Verify a potential new supplier's legitimacy.
Find vendors that aren't on Alibaba when you need them.
In order to secure a better shipping rate, you need to know how your shipment volumes stack up against those of other customers. 
This information was quite costly in the past. ImportYeti, however, has made this information accessible to everyone at no cost.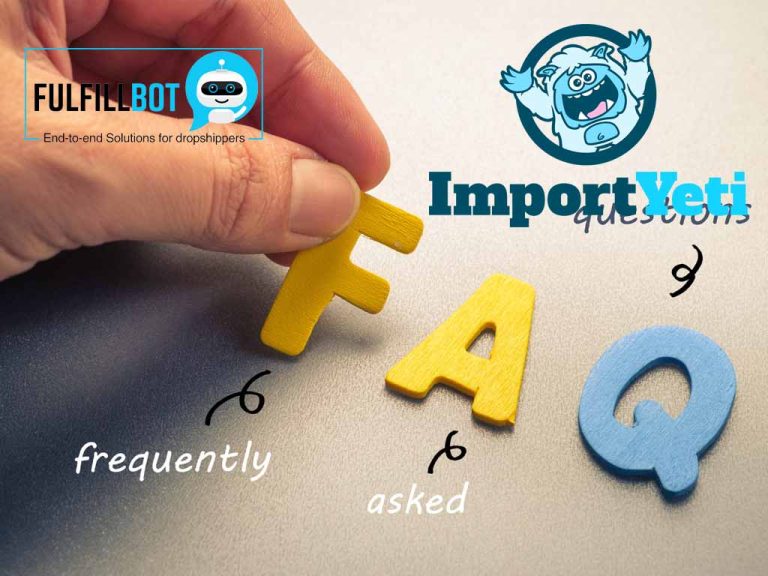 Final Thoughts! 
Every seller needs lucrative things to sell and, of course, trustworthy suppliers before beginning an e-commerce or drop-shipping company. There it is! When it comes to importing goods, ImportYeti is the trendiest and most cost-free option available. 
To find any firm's vendors, just type in the company or brand's full legal name. This website reveals all of the suppliers used by major retailers. In short, it is a free tool at your disposal for investigating potential suppliers and rivals. 
Remember, public customs data information isn't perfect, but it's a great starting point for a bit of investment of time and money when investigating the competition. The most important thing to remember from this piece is to look outside Alibaba for potential suppliers. It's not always easy to locate such vendors, but when you do, you have a better chance of establishing a durable partnership and keeping a product line that faces less competition.
Even though ImportYeti does its job perfectly, you still need to handle the rest of the operations. Thus, hiring a product sourcing agent to find reliable suppliers and manage all the remaining processes is helpful. Fulfillbot is a well-established firm working in this field for many years. It can help you find reliable suppliers and ship your products to the right destination.