Online shopping gives you the best deals now. Be it discounts, exclusive offers, or fast shipping. and many dropshipper use aliexpress begin dropshipping business. you will have question about how long does aliexpress take to ship?
If you have prior shopping experience on Aliexpress, you probably know how long their shipping times take.
Nevertheless, there are various ways of shipping faster on Aliexpress. Of course, shipping goods from China can take time. That's because it is a long distance away from many parcel destinations.
But you don't have to wait long like the rest. This article will explain to you five ways to get faster shipping. We will share tips regarding Aliexpress, but you can use them on other sites if applicable.
Does AliExpress Ship All Products From China?
  Most Aliexpress sellers are based in China. Yet, Aliexpress does not disclose where the orders are shipped to the customers.
The tracking details show 'Departed from the country of origin.' But it doesn't give much information. If you notice your package is being shipped by China post, it is safe to assume the order is from China.
Not all suppliers are based in China. Moreover, some suppliers have warehouses around the world. If the product supports ship from other countries, you can see the options on the product page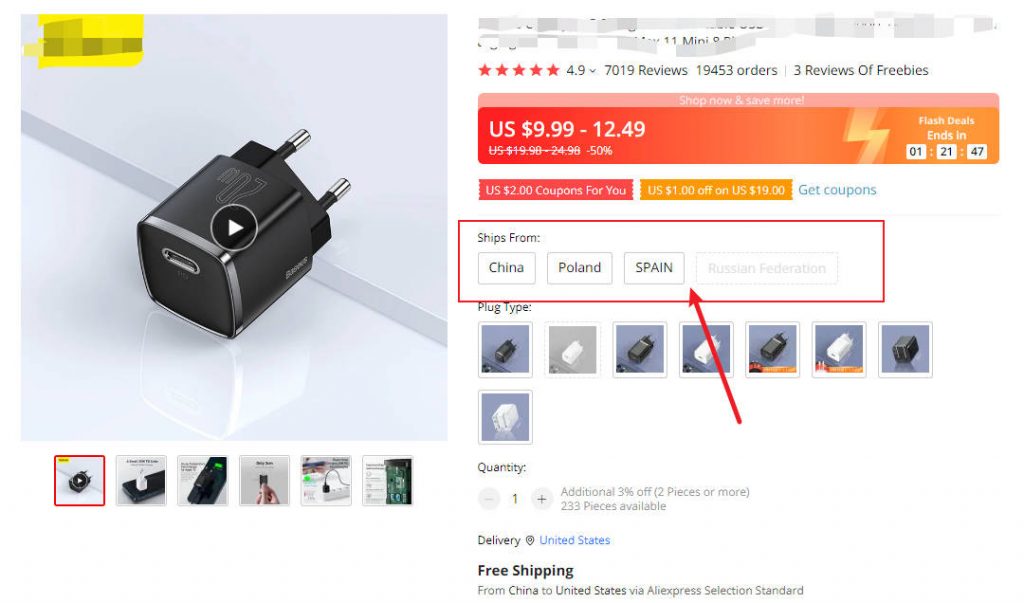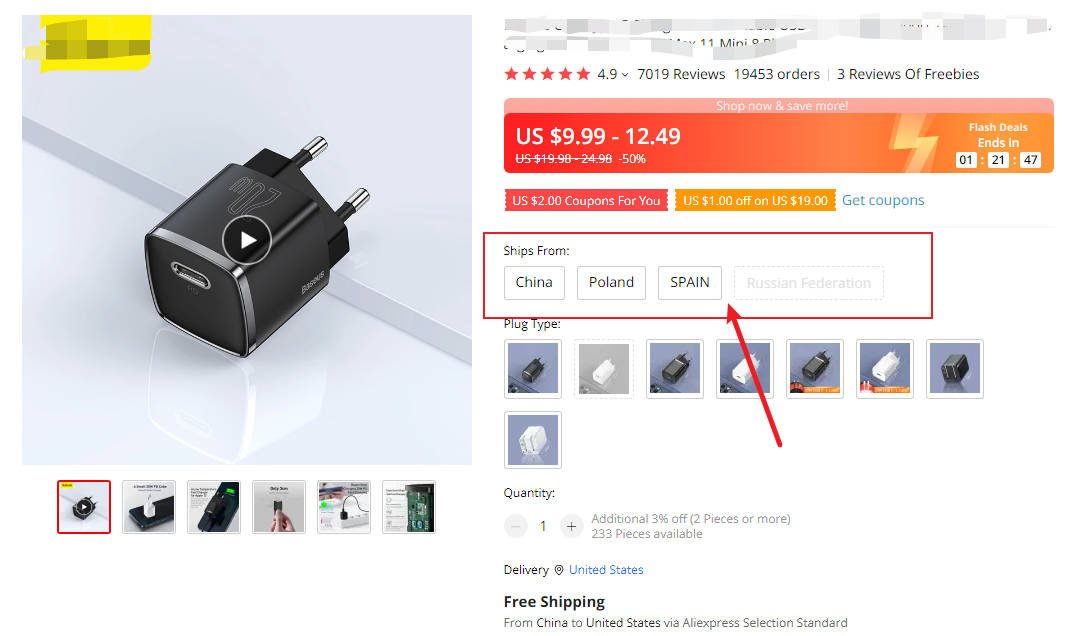 What Are the Amazing Benefits of Fast Shipping?
Fast shipping often carries lots of benefits. Thus, every dropshipper must look for ways to improve your shipping. Be it AliExpress or any other site!
1) It Gives Customers a Great Shopping Experience
Have you ever waited for delivery for more than two weeks? It is nerve-wracking. Customers will often hit you up with 'where is my order?' emails.
It is not their fault. Many times orders get delayed because they are lost. At times orders get postponed for a month.
If your order will take some time to be delivered, consider informing your customers. It is bad for a customer to be in the dark. It is much worse when it is something that you cannot control.
So, receiving orders as soon as two days after the order or a week is awesome. Likewise, informing your customers about possible delays makes them feel comfortable.
2) It Has a Positive Impact on Your Conversion Rate
Fast shipping is what customers want. Nobody wants to shop from a store that takes forever to deliver. Fast shipping will lead to you realizing a higher conversion rate.
Customers search for other places where fast shipping is available. Remember, we live in a world where most customers want same-day delivery. When offered a 3-5 days shipping option, they grab it.
Delayed delivery can break a deal. When customers order and receive their package late, they will likely not return.
Customers go through your store reviews to check your abilities. If they see you offer fast shipping, they'll buy from you.
3) It Reduces Cart Abandonment
  Customers might check out your products and add them to the cart. However, they might not complete the buying process. It might be because shipping takes longer.
When a supplier offers fast delivery, customers don't abandon their carts. Instead, they complete the buying process immediately.
To reduce cart abandonment, a supplier has to go the extra mile. It is because they are not the only seller offering the product. Competition from other suppliers leads to them offering quick shipment. In short, it works to their advantage.
4) It Improves Customer Loyalty
  Customers stick to where they are served well. If a seller offers fast delivery options, customers will be loyal to them.
The customers might go as far as referring others to the seller. Fast shipping is what customers need. Offer them that, and you have them buying from you.
Loyal customers might also leave positive reviews on your page. The positive remarks help your store be known.
The excitement a customer has when ordering should be the same when they receive packages. Fast shipping will make your customers happy.
5) It Reduces Inventory in Storage
  If customers avoid your store because of slow shipping, inventory will stick in storage. When sellers ship their orders fast, they are left with storage for filling new products.
Moreover, faster shipping helps sellers not mix up orders. It also helps them avoid selling already sold products.
When a seller offers fast shipping to many customers, their rankings improve. That's because the search engine result placement favors them.
When a seller's page pops up among the first ones, a customer is likely to click on the one that offers fast shipping. Increased visibility then boosts sales of the seller.
So, it is a win-win situation between the seller and the buyer. The buyer can find a fast shipping store. The seller, on the other hand, gets to increase their sales.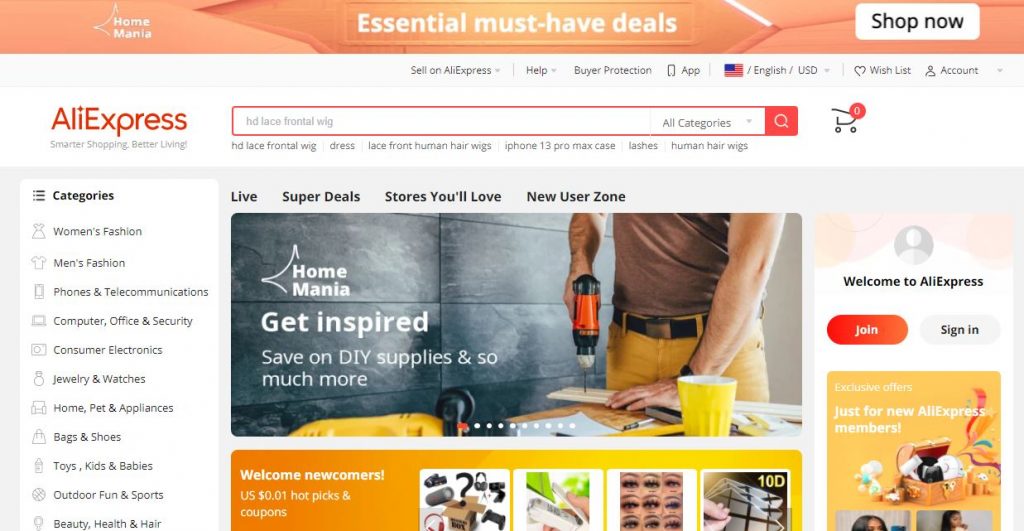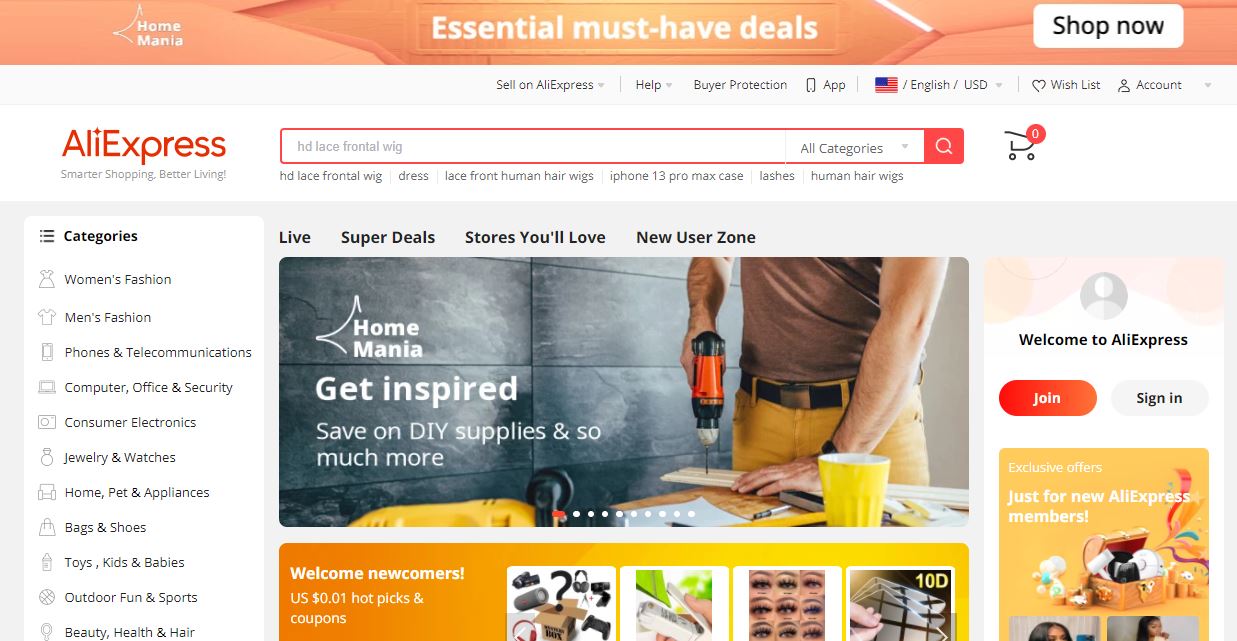 What Are the Common Shipping Methods Available on AliExpress?
As you know, shipping your goods is the responsibility of a supplier. Yet, you can choose from different shipping methods available on AliExpress.
We will review five common methods below.
1) Aliexpress Standard Shipping
Standard shipping is the most preferred shipping method on Aliexpress. Buyers opt for it because of its advantages.
Aliexpress standard shipping is fast and affordable. Also, it is free often. The shipping time is about 15-30 days. If you use Aliexpress standard shipping, you can track your package.
It is same with epacket just the name different, They are all transported by China Post
2) Aliexpress Premium Shipping
If you want a faster delivery, Aliexpress premium shipping is for you. You'll have to add some amount to the budget for this service.
Despite this, you'll be able to track and receive your order faster.
It usually takes anywhere between 7-15 days to reach your order. Aliexpress premium shipping is for a customer who doesn't mind waiting for a week or two.
Major couriers include companies like DHL and FedEx. These are the fastest delivery options on Aliexpress.
It, however, comes at a higher cost. You have to dig deeper into your pocket for this service. Major couriers mostly use air shipping. Also, they provide door-to-door shipping.
Major couriers provide an estimated delivery time of between 7-12 days. They can even beat this time.
You can have your package in less than five days. Yet, it also depends on your location.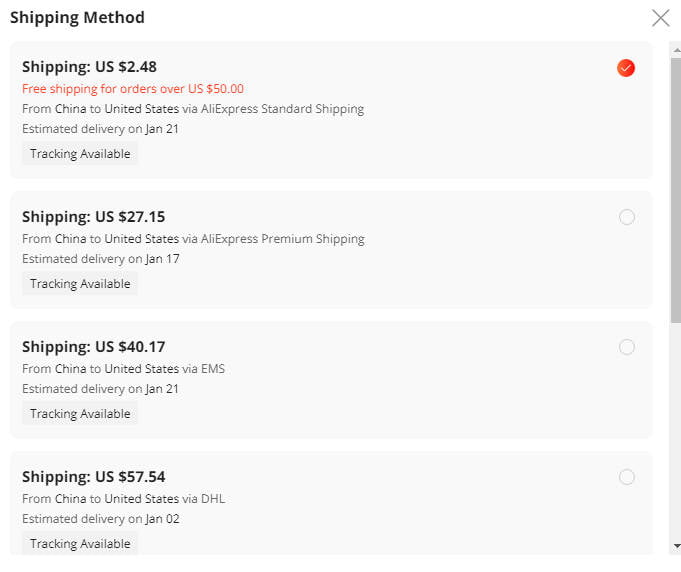 Which Aliexpress Shipping Method Is the Best?
The purpose of your order will determine the best shipping method. If you've ordered something you want as soon as possible, choose major couriers.
Likewise, aliexpress standard shipping and Aliexpress premium shipping are your options if you are a drop shipper. That's because they offer fast and affordable shipping.
If you are dropshiper. Your other option is to use dropshipping agent service. such as our dropshipping service. we can use fast ship model and save your ship cost!
Do you need fast delivery time to improve customer satisfaction?
😎Our delivery time 6-13 days !
👇👇👇👇👇👇
Get Quotes Now
5 Ways to Get Faster Shipping Time on Aliexpress
We discussed the shipping methods available on AliExpress. You can also use the following tips to get faster shipping time on this platform.
1) Check Aliexpress Suppliers
You can find suppliers with warehouses in your region. There are many Aliexpress warehouses in the US. You can choose to buy only from them if you live nearby.
Buying from suppliers with warehouses in the nearby locality will reduce shipping time. That's because the product is already available locally. After placing your order, it can arrive in less than three days.
Another advantage is it is affordable. You will not have to pay for customs and deal with all the paperwork. The product is in the same region.
Thus, it is a preferable way to get your order fast. You let the seller deal with customs fees and the long shipping time. It is a win for buyers.
But beware of fake suppliers. Aliexpress has some suppliers who lie about them being locally available. Do your research on which local suppliers are best in the market.
You can find local suppliers in other countries. They are, however, not as many as the ones in the US.
To get your package faster, you have to use a faster shipping method. It includes the use of shipping companies like FedEx and DHL.
Major couriers have expensive rates. But you are guaranteed to get your package on time.
Most major couriers ship via the fastest routes. Hence the high shipping rates. You will also pay customs and importation fees. Nevertheless, it should not hinder you from using them.
You can also use Aliexpress Standard Shipping(ePacket) or Aliexpress premium shipping. They are relatively fast. These two are also cheaper when compared to major couriers. You'll get your package between 20-35 days when using these methods.
You can look at factors leading to you choosing a fast shipping model. Like, how fast do you want the package to arrive? How much are you willing to pay to get your parcel quickly? Asking yourself these questions will help you choose the right method.
To sum up, you can use major couriers for urgent packages. Aliexpress Standard Shipping(Epacket) and Aliexpress premium shipping can be for packages not needed immediately.
3) Test Multiple Suppliers to Find One With Fast Processing Times
Testing multiple suppliers will help you find out which ones process your order faster. It means buying a small quantity at first.
This method will work for you if you are a long-term buyer. You will have to text the suppliers before committing. Some suppliers can release your package in a day or two. Other suppliers choose to wait for close to a week to release orders.
As you know, the faster a package is released, the quicker it arrives. Thus, choose a supplier who releases orders as soon as possible.
4) Message Your Supplier Before Ordering With Them
You can message your supplier and ask them to make fast deliveries. Ask if they can ship faster than the time duration stipulated on their page.
If you are a drop shipper, this will work in your favor. It is always good to stay on the clear side. Knowing their dispatch time will help you decide whether to work with them.
Shipping to other countries takes time. At times, it exceeds the time stated. Thus, knowing their shipping schedule is important to prevent delays.
There is also an advantage in checking with the supplier beforehand. You will not be disappointed later on when your package arrives late.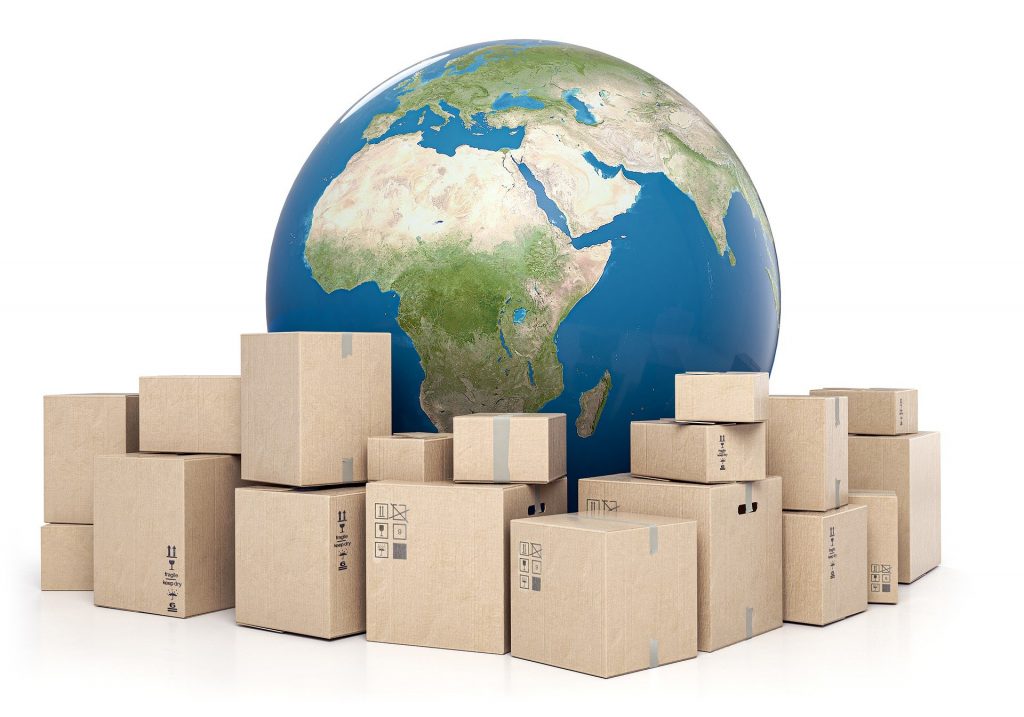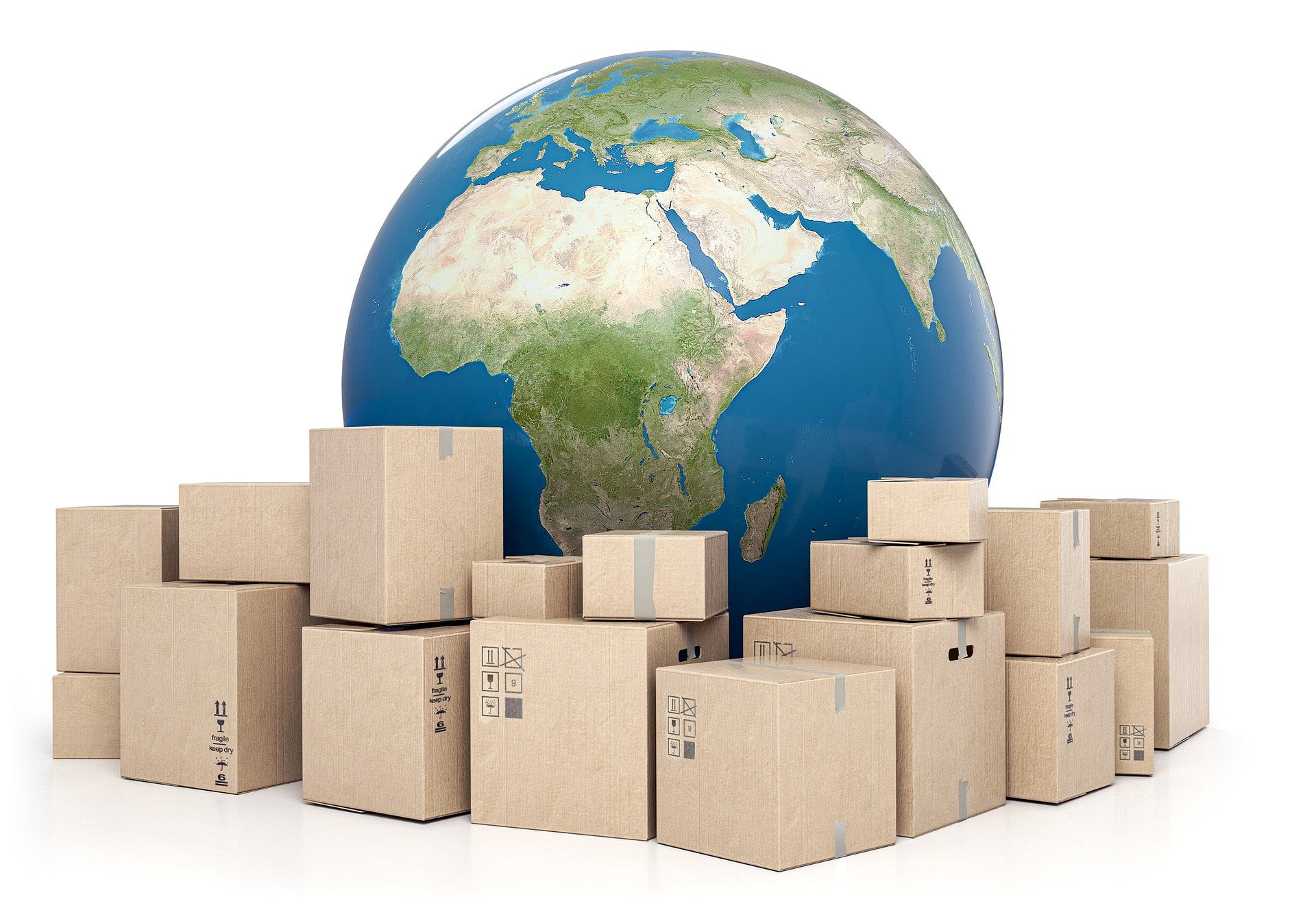 5) Use Aliexpress Alternative: Fulfillbot Dropshipping Agent
This last tip won't help you get faster shipping on Aliexpress. It will instead provide you with other options. The dropshipping agent such as Fulfillbot can help you use fast ship model ship orders to your buyer. usually only 6-15 days.
  What's more, Fulfillbot can find a suitable supplier for you who might have warehouses in your region, which is much better. You'll save the time taken to ship. Besides, you'll also save expenses like customs fees.
How to get faster shipping on aliexpress dropshipping
I suggest you can use dropshipping agent, let they help you product sourcing and use fast ship model (usually only 6-15 days) for example fufillbot dropshipping service.
Alternative Aliexpress Solutions
You can use china sourcing agent to help you buy from china, for example, Fulfillbot . We will help you look for a product factory, order it, and then use the fast delivery ship model to ship it to you.
1. How Long Do Orders From Aliexpress Take to Ship?
Shipping time on Aliexpress varies. That's because the amount of time taken to ship orders is affected by certain factors. These may include location, accessibility, and shipping method.
The average shipping time on Aliexpress is between 15-45 days. In other instances, shipping might delay to up to 60 days.
Thus, you may choose major couriers or Aliexpress premium shipping if you want your orders to be shipped quickly.
2. Who Ships Faster Between Alibaba and Aliexpress?
Alibaba takes time to ship due to its way of doing business. Customers might want to have their orders customized or made to suit their liking. Thus, it will delay shipping.
Aliexpress, on the other hand, has ready-made products. You order, they package and deliver. There is no customization done that delays shipping. So, Aliexpress takes the lead when it comes to faster shipping.
Moreover, sellers on Alibaba are mostly manufacturers who want big orders. Big orders take a long time to pack. Aliexpress has retail stores; they sell what is available.
As a result, Aliexpress is best for drop shippers or single item buyers. Their purchases are delivered quickly.
3. Which to Choose, Aliexpress Standard or Aliexpress Premium Shipping?
Both are different. But how fast you want your package to arrive will affect your choice. Also, the choice can change if you are willing to pay a little extra cost for faster shipping.
Aliexpress premium shipping takes half the time Aliexpress standard shipping takes. For standard shipping, your order will arrive in 15-30 days.
While for Aliexpress premium shipping, your package will arrive in as little as 7-15 days.
If you want faster shipping, use Aliexpress premium shipping. On the other hand, you must use Aliexpress standard shipping if you aim to save costs since it is free to ship.
4. Do Long Shipping Times Stop Customers From Buying?
Buyers prefer to have their order as soon as possible. Many times, a customer will avoid a supplier with long shipping durations.
The faster a supplier ships, the more customers flock to their page. It is because buyers do not want to sit and worry about their package that is on the way.
Consider this example. Two suppliers are selling the same product. One supplier offers a fast shipping option that delivers within 7-15. The other offers free shipping, which takes up to 45 days.
Which one are you likely to choose? The supplier offering fast shipping times will get more customers. It is because a buyer wants to have their order quickly.
5. Is It Possible to Reduce Aliexpress Shipping Time?
Yes, it is. You can opt for faster shipping options to reduce shipping time.
If you don't want to use Aliexpress standard shipping, you should consider using ePacket or couriers like DHL and FedEx.
Reducing shipping time from 30 days to a week is great. But you will have to pay for this, which should not be a hindrance. Look at the brighter side of having your orders arriving quickly.
Remember, you will not receive your order quickly if you always use free shipping. So, a change in the shipping method does the trick.
6. How can i get faster shipping on aliexpress in albania?
You can contact us. we are buy agent, we will help you buy from china and use fast ship model send to you! contact now
Getting faster shipping on Aliexpress is easy. If you follow tips on this article, you'll be fine. Aliexpress provides many shipping choices. Thus, you can choose which one to use depending on your need.
Shipping time affects the relationship between you and your customers. So, if you are a drop shipper, you have to consider fast shipping.
Also, consider working with sellers who respond to your needs. A good supplier will help you choose the best shipping method for you. They will also release your order in time.
You can reduce shipping time by using ePacket, Aliexpress standard, or Aliexpress premium shipping. If you don't mind paying for faster shipping, you can use major couriers.
But why do so much work if you can hire an agent to source your products? Be it selecting a supplier with warehouses in your locality or choosing the fastest shipping method! A dropshipping agent often offers a one-stop solution.