What is epacket shipping?
  ePacket is a shipping option offered by China Post from China and Hong Kong. It gives sellers the chance to offer customers fast and affordable shipping options for light and small products.
The service dates from 2011 when the United States Postal Service (USPS) announced that they had an agreement with Hong Kong Post and eBay China. This allowed packages from China and Hong Kong to benefit from USPS First Class Mail Service in addition to a delivery confirmation service.The organization behind them is the Universal Postal Union (UPU) 
All UPU members have agreements about postage rates, which makes products like epacket possible
It is suitable for individual small items that meet the weight, value and dimensions laid out by the ePacket requirements.
It offers end-to-end-tracking and more manageable customs.
What Is ePacket Delivery?
  ePacket delivery started as a quick and inexpensive delivery option for both Hong Kong and Chinese merchants. It has grown to over 40 countries in less than nine years.
The China Post will deliver the parcel to the local area.than a local carrier handles the ePacket delivery to the final destination. By local, we mean carriers operating within the package destination country — USPS, Royal Mail, Canada Post, Australia Post, etc. Each carrier has its own fees, package dimensions, and delivery processes.
What Is ePacket Track Number?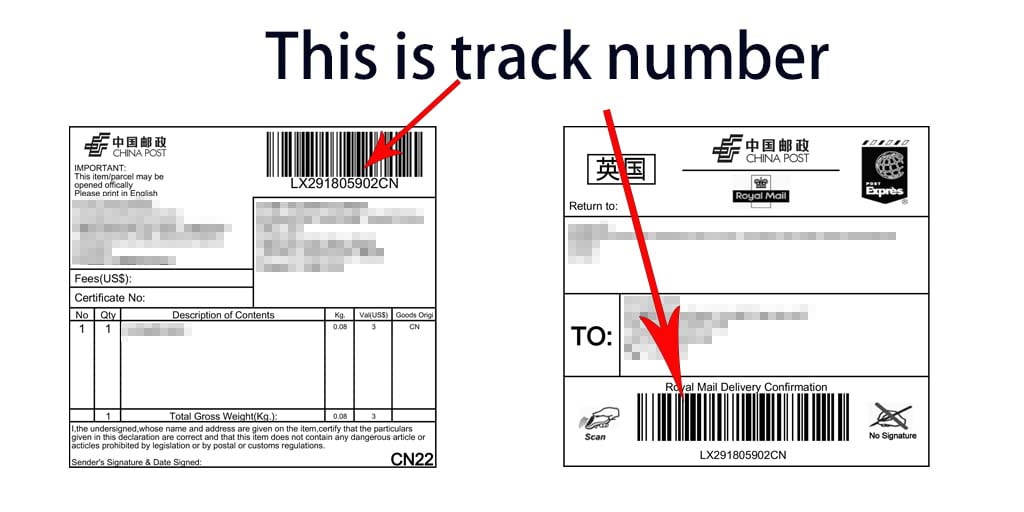 The Tracking number consists of 13 digits and letters.for example TL123456789CN
What Are the Requirements to Use the ePacket Delivery Method?
  Here are certain guidelines that your ePacket delivery from China or Hong Kong should abide by:
-The shipment must weight not more than 2 kilograms(4.4 pounds),but Israel and UK max weight is 5kg(11lb).
-The order value must be less than $400
-There are restrictions on the package's maximum length as well. It should not be longer than 24 inches by 36 inches in length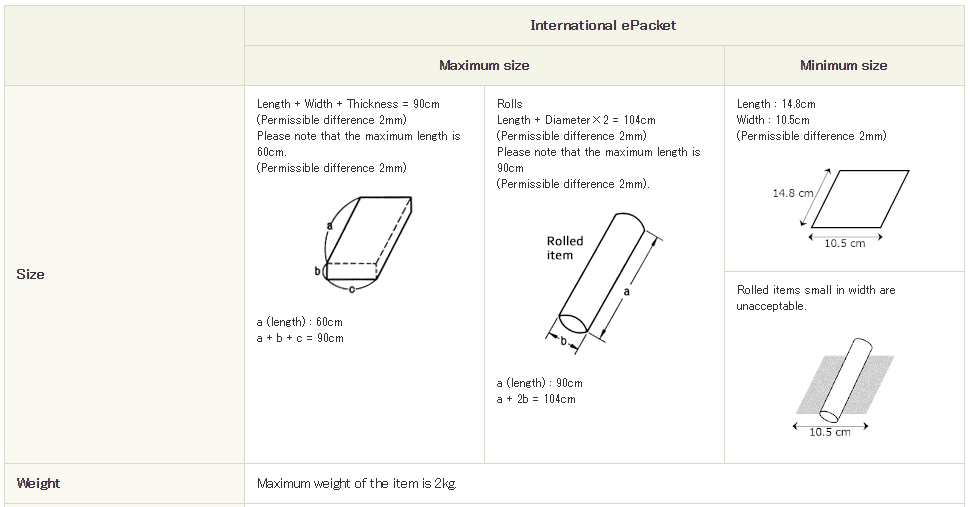 Which Countries Have ePacket Shipping?(2021)
U.S.: all territorial and overseas military postal addresses, both domestic and foreign;
UK: Mainland and Channel Islands, Isle of man;
France: only local area, French overseas territory can not be delivered
Here are the zip codes of French overseas territories:
| French overseas territories | Zip codes |
| --- | --- |
| Guadeloupe: Pointe A Pitre | |
| Martinique: Fort De France | |
| Guyane Française: Cayenne | |
| | |
| St Pierre et Miquelon: St Pierre | |
| | |
| St Barthelemy: Saint Barthelemy | |
| | |
How much does ePacket shipping cost?
  Regarding the cost of ePacket, different countries have different rates.
The following table is the epacket shipping cost of different countries in 2021
you can check the epacket shipping cost on this site
This is a standard fee and usually you can get different discounts through different ship agent,(if you use epacket we can give you discount too)
How to Track ePacket from China, epacket tracking usa? eub tracking?
  Epacket support End-to-End Tracking so you can track it on china post site
The Benefits of Using ePacket
Faster Delivery Times(During COVID-19, it usually takes more than 30 days)
Standard shipping by sea takes up to eight weeks for goods to arrive. ePacket goods are delivered anywhere in the world in less than 30 days—typically within two weeks. While this may not match Amazon's fulfillment and delivery rates, it can still give you an edge over other small businesses in your sector.
 Because of the UPU agreement shipping rates are subsidized by China Post and USPS, so you end up paying less for shipping, Therefore, it is much cheaper than other express delivery.It should be noted that the shipping rates has increased in recent years, but it is still very competitive
  ePacket uses premium network provenance systems to track shipments so customers can feel confident in their purchase and your brand. ePacket delivery also offers optional end-to-end tracking via China Post and USPS at no additional cost.
It can be delivered to some remote areas
1. United States: all Territorial Territories and Non-Territorial Territories and their overseas military mail addresses;
2. United Kingdom: mainland and Channel Islands, Isle of Man;
 Offering free returns on undelivered items strengthens customer-merchant relationships by providing customers with a sense of security, knowing they won't lose their money if the package does not arrive. Online merchants can offer refunds on undelivered items without the risk of absorbing the cost of the goods.
  ePacket benefits international business owners by streamlining the customs process. All customs taxes and tariffs are paid by the person receiving the shipments. If you are a dropshipping company, you can bypass customs costs and avoid the paperwork, even if you know how to fill out a customs form for international shipping.
During COVID-19, it usually takes more than 30 days
The cost has gone up a lot,
With rising costs and longer delivery times, it will be more appropriate to use a private line
Parcels may get lost
It will show ship from china
All the parcels show that they are shipped from China. Some sales platforms or customers don't like to ship from China, so it is not suitable for use.(i suggest you can use Private line, this will show shipments from USA).
This means that packages larger than 2kg will not be able to use it
Alternative products of ePacket
  Under the influence of COVID-19,the epacket will spend more than 30 days.And rising costs.
Faster delivery shipping methods appear on the market(Private line ship way), their prices are not expensive, it shows that they are shipped from the United States.
If you have high requirements for delivery time and like to show that it is shipped from the United States, I suggest you try to use it
This means that the package was sent from China
  This article has covered essential topics that concern ePacket shipping. It implies that you can integrate ePacket delivery or Private line delivery to your online store too.
Bebonsourcing provide more transparent and diversified delivery methods for your business. Since we want to see your business bloom, let us help you handle your order fulfillment issues.