eBay is one of the fastest-growing online marketplaces. It boasts millions of loyal customers.
Besides, this online market platform attracts small businesses and new sellers.
Likewise, eBay dropshipping allows people to start selling without capital. From research, you need less to no financial input. You can't compare the startup costs with running a physical store.
If you are an online seller, here is an opportunity to grab. You can test the waters as a retailer. If it yields, that is a positive sign of growing the business.
There is so much on dropshipping on eBay. First, you need to know what it is all about. Moreover, make sure you understand the pros and cons of eBay dropshipping.
You can then assess if it is worth the effort. We have compiled an in-depth guide with information on dropshipping on eBay. It should help you decide if it is worth trying.
Dropshipping Business - Should You Start It?
Dropshipping is a method of fulfilling orders. So it doesn't need you to have the products in-store or in stock.
Each time a customer places an order, it goes to a third-party supplier. The supplier prepares, packs and ships the order straight to the customer. Thus, it means that the seller won't handle products in person.
They, too, don't own or stock inventory. In a dropshipping business, the seller buys inventory from the dropshipping company. It could be a manufacturer or wholesaler. That is the basic way of fulfilling customers' orders.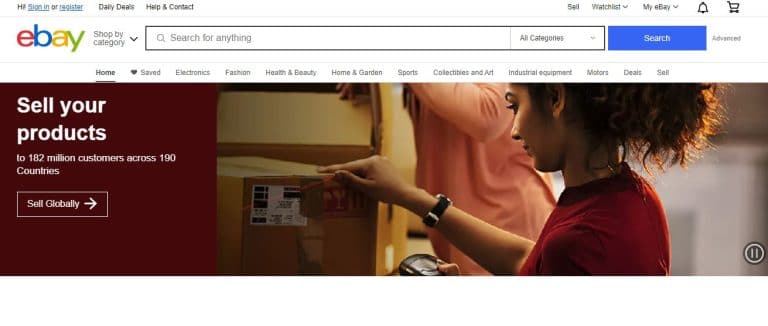 eBay is among the first online marketplaces worldwide. It is one of the biggest, with over 182 million users. What's more, eBay is famous for its customer-to-customer auctions and sales.

Sellers on eBay can list items for sale for people to buy. You can create a free account and sell or buy. There is no limit since a seller can have a buyer account and vice versa.

One thing makes eBay stand out from the rest. It has fewer restrictions when it comes to product listings. Buyers and sellers can trade anything on eBay.
What Does eBay Dropshipping Mean?
Think about any product on earth. It is possible to get it on eBay. Most listings on the platform are set as auctions. The seller will list a product, and customers will bid.

The winner of the bid will take the product home. eBay has an option for people to buy items at fixed prices. So, if you aren't a fan of auctions, you can buy products using this method.

Moreover, eBay dropshipping uses the same process as owning your physical store. But, you will use eBay as the selling platform. Such ecommerce sites allow merchants to avail listings to a massive audience.

The processing fee of this platform is minimal. Thus, it could be the reason why most people love it. In traditional business models, retailers will keep product inventories.

They have the records on hand. The retailers buy bulk products at wholesale prices from manufacturers.

Even more, dropshipping removes the need for keeping inventory. The seller can buy wholesale goods themselves and sell online at a profit. eBay almost follows traditional dropshipping.

The primary difference is sellers need to buy products wholesale. It means they buy in bulk but don't have to store them. The key thing is pre-buying bulk products.
Is It Possible to Dropship on eBay?
In traditional business models, retailers keep stock in stores. All products they sell are on hand. Retailers will buy items in bulk from wholesalers. The prices are low when you buy goods wholesale.

Product sourcing is another name for dropshipping. But, it excludes the process of keeping inventory. A seller can buy products on their own and sell via their ecommerce store.

Dropshipping on eBay is a low-risk fulfillment and shipping model. The seller runs the business but doesn't handle products and inventory in person.

Once a buyer places an order, the manufacturer ships the products to them.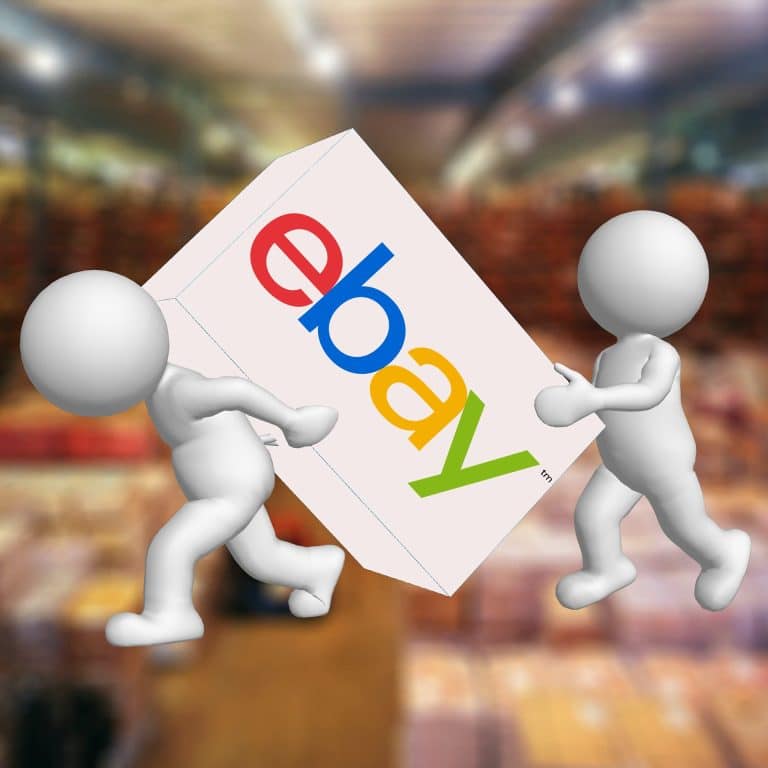 How Does eBay Dropshipping Work?
eBay has millions of items that sellers and buyers can trade. It might sound strange. But most sellers on eBay don't handle products in person. Moreover, they don't keep an inventory of items they sell on the platform.
An eBay seller sources items from a different online seller. As retailers, they buy wholesale products in bulk. The prices are quite low so that they can sell at a profit.
Upon buying goods, a seller lists their products on their eBay store. Most sellers use exact pictures, descriptions, and titles ebay dropship suppliers provide. A customer will identify an item from the eBay dropshipping store.
They place an order, and the dropshipper fulfills the order. It is through the dropshipping company. Sometimes, it is a wholesaler but also a fulfillment center.
It supplies and ships the product to the customer. They ship goods straight to the customers, making you a middleman. So, you are a link between the supplier and the customer.
As a dropshipper, you source items in bulk and sell them at a profit. Thus, the biggest advantage of eBay dropshipping is selling items you don't have.
A) Dropshipping Policies on eBay
eBay is famous for its fewer regulations. But, there are a few that you should follow. Check below some that you don't have to break:
• A seller should guarantee product delivery within 30 days. Of course, the seller might not have direct control of quality and shipping. But, eBay places all responsibilities on them.
• A seller should ensure the products they list are from a wholesaler. So, it means they should buy products in bulk. A big advantage of dropshipping is not buying things until you have an order. Thus, you can agree that dropshipping on eBay isn't for all.
• You cannot sell items from retail sites like AliExpress and Amazon. It was a thing of the past. But, eBay doesn't allow it anymore.
• Deliver all goods as advertised. In short, the product description and quality should match.
B) Dropshipping Fees on eBay
eBay dropshipping is cheap but not free. See below some of the primary fees on the platform.
• Insertion or Listing Fees: These are fees you pay before listing any item on eBay. The amount depends on the product, its category, and price.
Seller performance and upgrades also influence the cost. eBay is generous enough to offer you 200 free each month. It is a selling point for new users.
• Final Value Fees: It is a fee when the items you list on this platform sell. eBay calculates it using a product's price, shipping, and handling charges. The product's category also impacts the fee. But, for most items, the fee is 12.55%.
• Listing Upgrades: This is a fee for when you add specific upgrades to a listing. It could be bigger images or more images. Besides, you can pay for more visibility on eBay. The platform allows you to list an item in more categories.
• Category Fees: The cost of listing items, depending on their relevant categories. Categories like graphic arts, printing, real estate, and motor vehicles are expensive.
General items like books, clothes, and cosmetics are cheaper. These fees exclude software or directories you use for the business.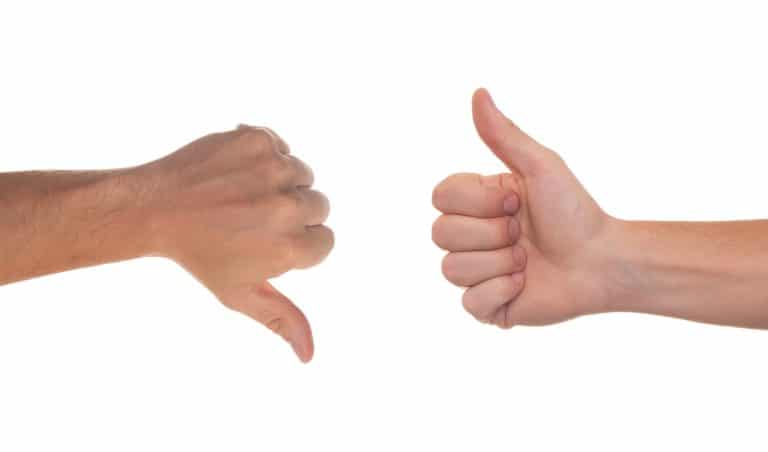 What Are the Pros and Cons of Dropshipping on eBay?
As you can see, dropshipping is awesome. Read below what makes it more fantastic:
Pros:
1) Easy to Kickstart Your Store.
There is no need for a dropshipper to invest in inventory. It is easier to get started. You can buy products wholesale once you get an order.
The primary task is finding a wholesaler who offers dropshipping services. But if it takes time to find one, you have little to nothing to lose.
2) Startup Costs Are Less.
You can start dropshipping with little to no money. Thus, a starter doesn't need to go through the difficulties of creating their online store.
Your e-commerce blog can come in later. The most important thing you need is an eBay seller account. Once it is up, get a seller to dropship products for you.
3) You Gain Visibility.
eBay has a massive audience. With over 182 million users, this isn't a joke. It is one of the biggest and most famous online auction sites.
The customer base over there is loyal. Thus, creating a seller profile on eBay means getting more visibility. So if you are keen, there isn't any work on your end for this.
4) No Need for Technical Skills.
You don't need any technical skills to dropship on eBay. Unless you are using extra software, you can do it stress-free.
Technical skills might come in when you want to set up an ecommerce blog. It isn't difficult since there is so much information online. If you are savvy, you can hack it on your own.
5) Marketing Costs Are Less.
eBay already has a huge customer base. Your task is to capitalize on it. Create your lists, and that is it. Sellers will see your listings and buy if they like your products.
6) Flexibility
Most people are looking to expand their revenue streams. So, one method of doing this is selling items online. eBay dropshipping is simple and flexible.
You can do it alongside other things. It needs a computer and an internet connection.
You aren't involved in it too much. But, you earn profits after making sales.
7) Least Risk.
There is no need to spend so much while starting. You can dropship on eBay with little to no capital. Once products can't sell anymore, drop them and get others.
The risks of losing money are minimal. You can't compare it to traditional online stores. The most important thing is having good relationships with suppliers.
Thus, it is easier to grow your eBay dropshipping business without costs and risks. You don't need overheads, office or storage space, warehousing, or staff.
Cons
You have read the brighter side of dropshipping on eBay. But check out some concerns. That's because these will help you determine the best thing to do.
1) Huge Competition.
There is a lot of competition in the dropshipping business. Thus, it is easy for other merchants to get products like yours. They will sell at lower prices and topple you.
Ensure you research well before selecting products to sell.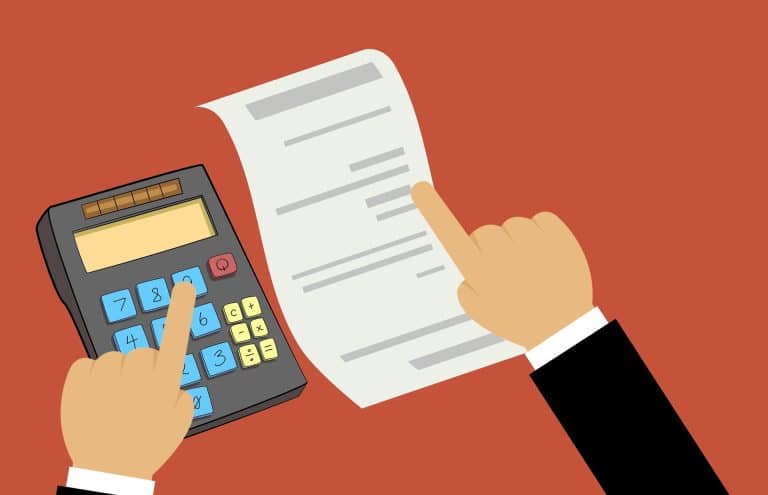 2) Possibility of Low Profits.
You must pay a commission to the platform to sell on eBay. Remember this when doing the math. Your margins reduce beyond your expectations.
3) You Need to be Up-to-date.
Daily checks are crucial. So, you want to know if products are available. Prices fluctuate, and you have to be on the radar.
4) Less Customer Loyalty.
It is difficult to customize your store when dropshipping on eBay. In the same way, it is hard to gain loyalty from customers.
eBay is yet to allow sellers to use sales and marketing techniques. Buyers never remember stores they buy goods from on eBay.
5) Liability
A seller handles all items they sell. In case of delivery delays or issues, it is your responsibility. The supplier doesn't take part in reconciliation.
6) Finding eBay Dropship Supplier Is a Challenge.
It is challenging to start and build solid relationships with ebay suppliers. Few offer dropshipping services. But most buyers want you to prove that you can do good business with them.
7) Buy a Little Stock.
A seller needs to own little stocks of products. No one will tell you this, but it happens on the platform.
8) eBay Has Strict Policies and Restrictions.
Well, dropshipping on eBay needs you to get a supplier. They should keep your stock and ship orders for you.
There are serious penalties if you fail to follow eBay regulations.
What Is the Best eBay Dropshipping Alternative?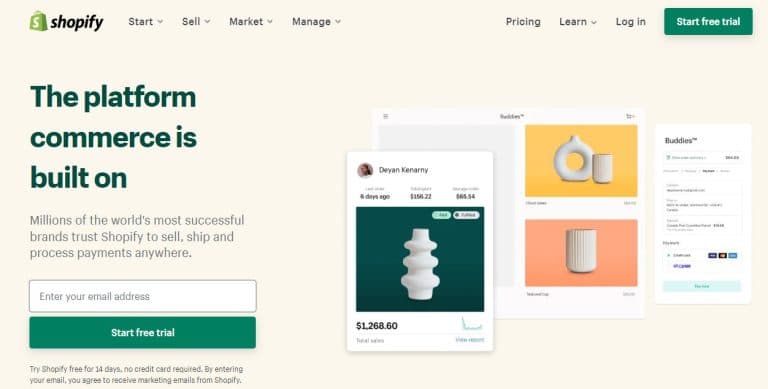 eBay dropshipping has been a thing for a while. Some merchants are earning quite well from it. But, others try and fail.
It doesn't mean that you can't sell anything online. There are other things you can do in case the idea flops. Check out below some options:
You can start your Shopify store and sell products online. Read below some features that make it a good alternative:
• A seller pays for the prices of goods after sales in their store
• You can choose from products on AliExpress through Shopify dropshipping apps. The platform has millions of products.
• Low entry barriers. It makes it excellent for new sellers.
• A seller owns their assets. These include websites, email lists, and customers.
• Sellers own their marketing. They can remarket to their customers under their terms.
Dropshipping on Shopify wins over eBay because of ownership. On Shopify, you are helping yourself to make money. The opposite happens when dropshipping on eBay.
Thus, dropshipping on Shopify means you own your brand. You control how much to charge, promote, and own the stock.
Likewise, a seller markets to their customers at a frequency they like.
It is easier to have retargeting ads. These perform well for most store owners. You can build your email lists.
Shopify offers entrepreneur freedom, unlike eBay. It allows you to drive your dropshipping business as you like.
You can use ShopThemeDetector tool to check Competitor's shopify website themes

Start eBay Dropshipping with Fulfillbot!
Read below things to know before starting eBay dropshipping.
If you are new to dropshipping on eBay, you might need help. Some companies like Fulfillbot help sellers earn more with little effort.
What's more, we maintain quality order fulfillment and ensure fast shipping. Check out some reasons why you should dropship with us:
A) Beginner-Friendly Platform.
We have a simple and easy platform to navigate. A seller can have their items compiled and listed on their online store.
You need to create an account and pick products from the catalog. Add and customize your designs. You can integrate the items on the eBay store page.
Once you do all these, you can wait for sales. You will then reach your supplier to enable the shipping and delivery process.
B) Simple Integration.
Our company offers integrations with reputable ecommerce marketplaces and platforms. eBay is among them. Once you have designed products, add them to your eBay store.
It is best to add a product description to it. You want potential buyers to have information about the products they are buying.
C) Outstanding Support.
We make things easier for all our clients. You can trust our customer care services.
The support team works throughout. Moreover, you will get all the help you need to run your dropshipping business on eBay. Our staff offers guidance and answers to your concerns and questions.
Today, eBay is among the best places when someone mentions dropshipping. There might be other options like Amazon or Shopify. But, eBay stands out because of its flexibility and low startup costs.
Its user numbers are high, meaning more potential on eBay. The platform has had a rocky history, especially when it comes to dropshipping.
Things are better nowadays, and more people are considering it for business. It is crucial to understand the pros and cons of dropshipping on eBay. These will help you decide if you are thinking of joining.
What's more, it is affordable to start dropshipping on eBay. The platform is easy to navigate. But, the concerns are in the high competition. Sellers are researching more to get better places with cheaper goods.
It makes them lower their prices further, thus winning more customers. Yes, they will get more buyers, but the profit margin is very low.
As a beginner, this can discourage you from starting dropshipping. But, since it is low risk, there is no harm in trying. Test the waters first with high-demand products.
If you feel like you can proceed after a month or two, take it as a serious business. Don't hesitate to contact the customer executives at Fulfillbot!