Dropshipping is a great way to make money without investing too much. It is common for entrepreneurs who don't have the initial funds but want to perform a particular business.
  The greatest thing about dropshipping is that you don't have to invest in production facilities or warehouses. Given that this business is only done online, you won't have to rent office space or hire a sales team. All you need is a computer and solid knowledge of internet marketing.
  But that doesn't mean there are no risks. You still need to create an amazing website and drive traffic it and have best dropshipping agent help you ship your all orders. Luckily, there are dropshipping agents and order fulfillment companies, like FulfillBot, that will help simplify your internal processes.
  In this article, we will teach you how to make money dropshipping without too much effort.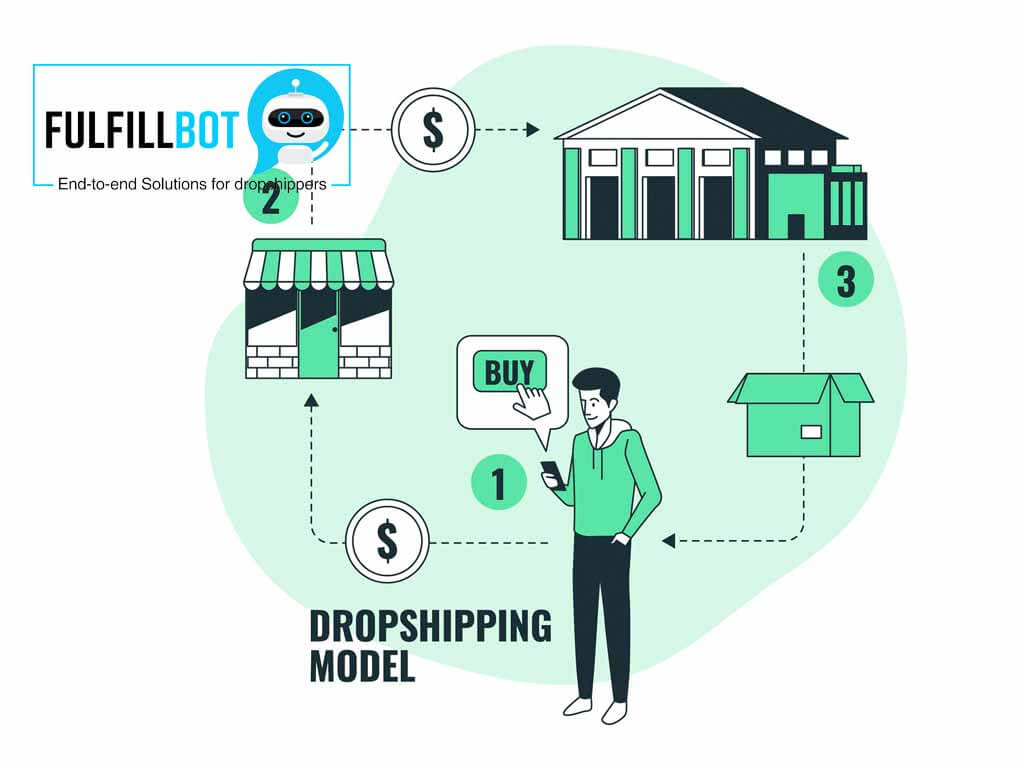 What is dropshipping business?
  Dropshipping websites are classified as merchants. To be successful, they need to drive a lot of web traffic and find the best dropshipping suppliers. Given that merchants are reselling products, they want to find a cheap enough manufacturer to allow high-profit margins.
  The basic premise of dropshipping is to create a website, and through it, resell products. You don't need a storage room or to lock money in inventory. Instead, when you receive an order, you just send it to a supplier, and they will ship the product directly to the customer.
  Besides finding the right partner, a dropshipping company should also decide what are the best items to dropship. Like with traditional stores, certain industries are hard to penetrate, and you will have a hard time selling specific items.
How does dropshipping work?
  In most cases, dropshipping websites sell products on the US, Australian, or European markets. They partner up with suppliers from manufacturing countries like India and China to buy good products at affordable prices.
  Everything starts by choosing an industry or niche. Dropshipping a common product can be tricky as profit margins tend to be low. So, you need to find something that will make you enough money, but that won't be too expensive for a regular buyer.
  Nowadays, most dropshipping websites are made on platforms such as Shopify. You can use it to track transactions, orders, sales, items, and other information. You can also use Oberlo to find the right supplier.
Upon setting up a website, you should perform SEO and other online marketing activities. Your ability to make money is directly linked to your promotional prowess. People who are good at web advertising tend to make much bigger profits from this strategy.
  Some companies even do private label dropshipping. In such cases, merchants work out an agreement with a supplier where all their orders will have a special label reflecting the dropshipper's brand. Although the private label is more expensive, it allows you to scale the business and build a market presence.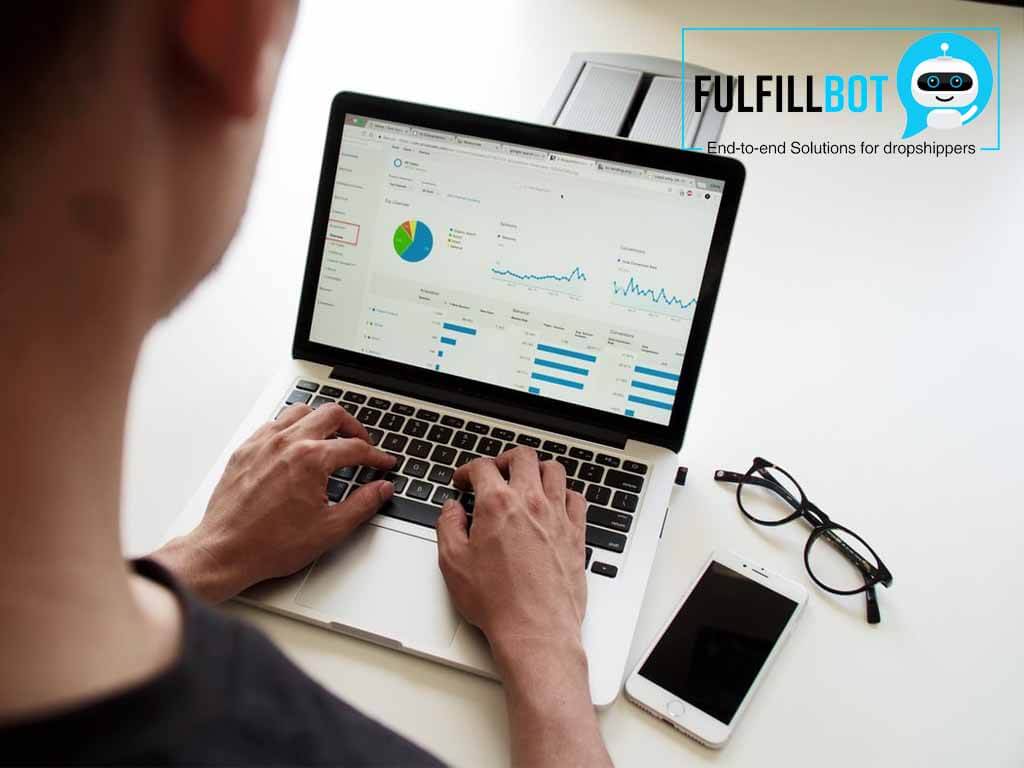 Is dropshipping worth it?
  Major retail brands are slowly transitioning to online business. Brick and mortar stores are becoming somewhat obsolete, which is why internet shopping reigns supreme. However, the competition is pretty stiff; you have to go against brands such as AliExpress, Amazon, eBay, etc.is dropshipping worth it in 2021?
  Dropshipping shows its full potential when selling items that cannot be found in large online stores. Supplements, medical cannabis, or unique collectibles are good examples. If you can find niche products not featured on large platforms, you can make lots of money.
  But it is also possible to make a profit from some regular items. It all depends on whether you can differentiate yourself from the competition and attract enough web traffic. Profitable dropshipping businesses have 20% to 30% margins. However, most people will tweak their prices several times until they find the golden middle.
  Dropshipping tends to be more lucrative for entrepreneurs who live in countries where traditional operating costs are high. Renting office space and a warehouse or hiring employees is very expensive in certain regions, so it might be easier to transfer everything online.
 Often, your ability to make money will have to do with the quality of the website. You need a good assortment of items, proper customer targeting, and a great user experience. The site's reputation is also a significant factor.
How to make money dropshipping?
You can set up a successful dropshipping business by following a simple formula:
Find the right hosting or use SaaS build site platform
Find the right niches products to sell
Discover reliable, best dropshipping suppliers
Create a great website
Advertise it
Automate
First off, you will need to find a reliable host or sign up your Shopify platform. The requirements often vary depending on what you need. As for the platform, you can try some other alternatives, but we recommend Shopify as the industry leader.
Find the right niches product to sell
  Although most people go with a product they're familiar with, you should also consider the competition. Some niches are tough to penetrate, which can be an obstacle later on. Having contacts within the industry or an online presence should help.
 You can use some Ad SPY tool to found best niche product. for example:AdSpy,BigSpy,PowerAdSpy and so on.
Discover reliable, best dropshipping suppliers
You will also need a reliable, quick supplier or dropshipping agent. Most people don't like waiting for more than five days, so efficiency is the key. The price is also important as it will have a direct impact on your profitability.some dropshipping agent support global order fulfillment center and warehouse to achieve fast delivery of orders.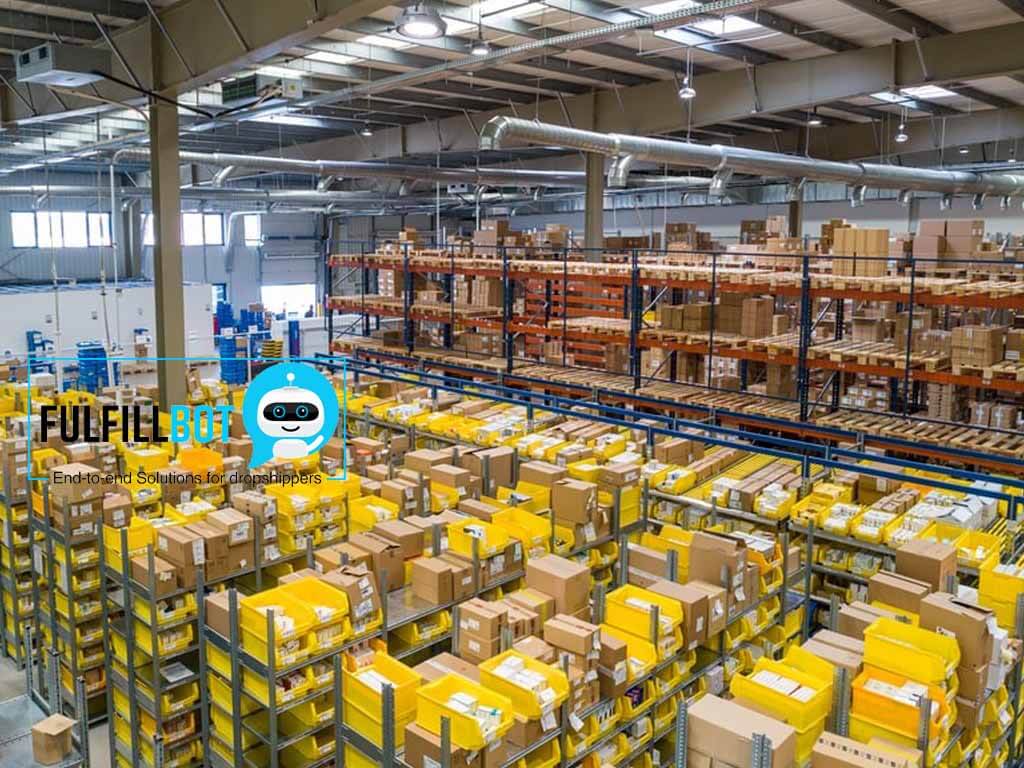 You should never try to save on the website. Hire an amazing web designer and make sure to focus on user experience. Also, make sure to follow the best optimization practices (website speed and responsiveness). also you can choose You can also choose SAAS site building platform like Shopify,WIX and so on.
  Once you have the website up and running, you need to advertise it. Whether you use search engine optimization, pay-per-click, or social media marketing, you need to generate enough visits so that the dropshipping business can take off.
  You can use Facebook Ad, google Ad, and others Advertising promotion platform to promote your website. Also, you can use SEO improve search rank. Generally, use Facebook and Google ads to promote your products.
  Some dropshippers can barely keep up with their orders. This is why you might need help from companies such as FulfillBot. By automating, you also ensure that the customers have the best buying experience.
How much can you make dropshipping?
  As mentioned, as a dropshipper, you should try to make around 25% from every sale. Successful entrepreneurs can earn between $50 to $5,000 daily from this model. The best thing about this is that you can scale the process and increase profits as your brand matures.
  The rule of thumb is that high-quality and luxurious products have higher margins and vice versa. Often stores that sell luxury items tend to have fewer products, thus retaining exclusivity. On the other hand, stores with common products have a bigger assortment.
  Although dropshipping has been around for a while as a concept, it is still very profitable in 2021. According to data, the industry should reach $558 by the year 2025. Every year, dropshipping services grow by 7%. What's best is that the model can provide 50% higher profits than having its inventory.
So, to make money, you will have to sell good products, have a responsive, intuitive website, good customer support, and fast shipping.
Free Registration, No Monthly
We are a professional drop shipping Supplier. One stop dropshipping platform.