Are you thinking of starting a clothing business? Would you like to get a Chinese clothing manufacturer but not know where to begin? Well, this article is for you.
I saw a lot of articles online that summarized the XX best clothing manufacturers, but i think that's not accurate because everyone's business model is different and everyone's needs are different. So this article will guide you on how to find the right clothing manufacturers.
If you keep reading, you will find a detailed analysis of China's clothing industry. Moreover, you will understand the importance of importing clothes from China.
Furthermore, you will find guidelines on selecting clothing manufacturers to start a business. You will also learn other alternatives to this business model.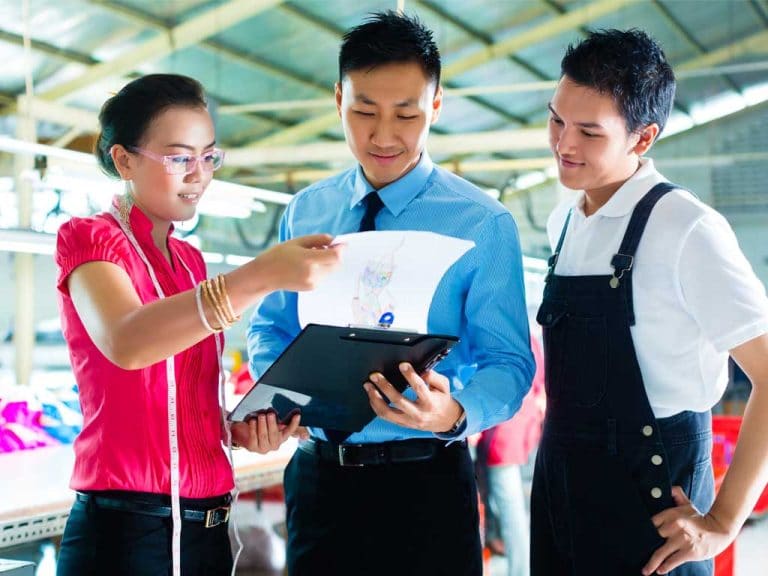 How Is the Clothing Industry in China?
About 60% of the clothes globally come from China. Its clothing industrial clusters are available around Pearl River Delta and Yangtze Delta.
Thus, you must work with the suppliers in these regions while importing clothing. Using them will benefit you in three main ways.
A) Lower Cost of Purchasing.
China is rich in cheap labor. For this reason, the clothing factories offer excellent prices for their products. Thus, the entire cost, including customs and shipping, is lower.
Additionally, each district has many manufacturers. It means that your price choices are also many, and you can choose the most competitive.
B) Advanced Equipment.
The suppliers here use much more advanced equipment and machinery. So, it can meet your techniques and clothing styles with ease and speed. The outcomes are also going to be better.
C) High Efficiency in Customization.
Customization is also easy and more efficient when working with manufacturers. Why? Because Chinese clothing manufacturers are famous for having knowledgeable research and development teams.
These teams are professional and experienced. So if you have a fresh product idea, you can share it with them. They will help you to design it and produce it as well.
Likewise, working with trading companies means that you tell them your ideas. After this, they communicate the same to the factories. Such a direction takes time before settling on any agreement. The chances of having a misunderstanding in the design are also high.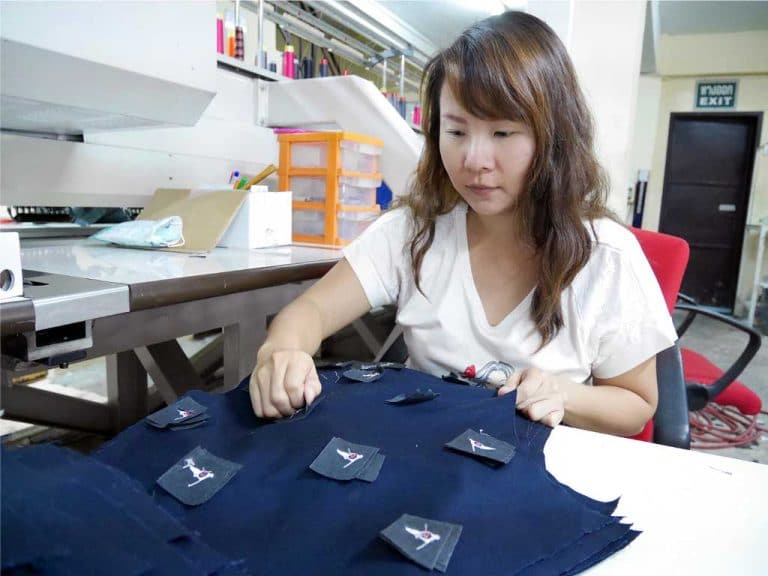 Why Should You Consider Importing Clothing From China?
People import clothing from China for different reasons. But, most of these reasons are pretty obvious. As a result, China's market share in the textile industry is the largest globally.
It exports clothing products to different countries in billions. Many popular clothing brands worldwide also outsource their designs to Chinese manufacturers. Why?
First, there is cheap labor in China. Thus, it is easy to access an abundant yet affordable workforce and save money.
Then, it is easy to find raw materials in China. Moreover, these raw materials are readily available and also affordable.
And lastly, the Chinese exportation laws are less strict than other countries.
Thus, it is easy for anyone who intends to import clothing from China to start. You will find many different clothing products at somewhat affordable prices.
Regardless of your budget, you can rest assured that you will find something here. The quality may differ for each price range, but the prices will always be reasonable.
You will access unbranded yet unique, fake designer and original designer clothes. In short, no one can claim to miss something there.
What Are the Main Pros and Cons of Manufacturing Clothes in China?
Outsourcing clothing manufacturing in China can do your business a lot of good. Your new products can get to the market faster. Its capacity for making many different clothing products at lower costs is unique. But, every good thing usually comes with some weaknesses.
When considering clothes manufacturing in China, you must know its advantages and disadvantages.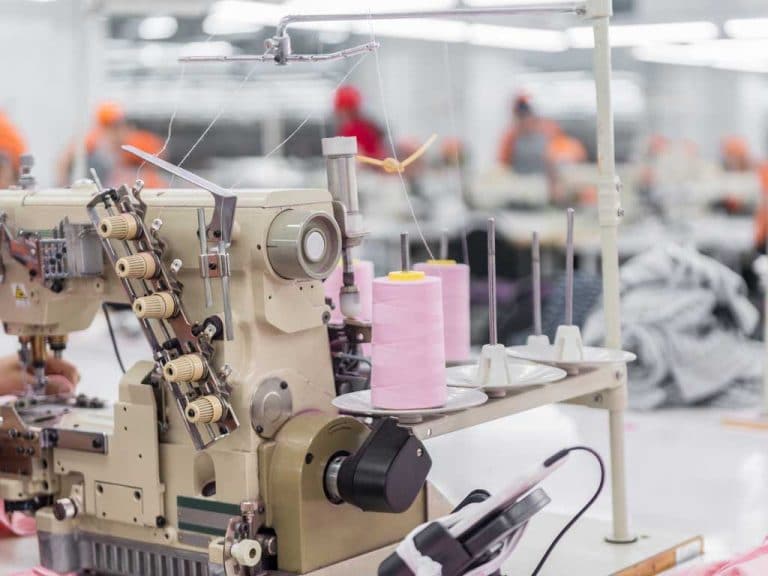 Pros:
1. Lower Costs on Clothes Manufacturing.
China has the most compelling economic argument in clothes manufacturing. Its bedrock has been cheap labor. So while the labor cost could be rising, their production cost remains cheaper.
On top of cheap labor, they have access to physical infrastructure and human capital. It creates better economies of scale. Production becomes cheaper.
Other services such as shipping and warehousing have also become more affordable. The expenses on real estate and labor will also reduce, thus maximizing the savings.
2. Rapid Prototyping of Clothes.
With the economies of scale, companies can easily and quickly achieve production goals. For example, one can use the rapid prototyping of clothes.
Besides, techniques like CNC ensure your products come to life as their design.
3. Quicker Scaling.
As the demand increases, scaling becomes easy and faster. The clothing makers have an ecosystem for businesses of all sizes. It can help you expand as you grow into full-scale production.
With this model comes flexibility. It can handle your demands even when you have a low quantity.
4. International Expansion.
Another advantage of clothing manufacturing is international expansion. Your products go in front of the fast-growing markets, especially in Asia.
If you look forward to selling in such countries, this model puts you in a better place.
5. Quality of service.
Some people think that Chinese products are cheap because their quality is poor. But this may not always be valid.
Many renowned high-end companies still choose to make most of their products here.
Thus, you must rise above producers whose concerns are about low-quality, high-volume products. But, be cautious in picking the best clothing manufacturers in China.
Ensure they can fulfill your clothing demands. Then, if you find a suitable clothing manufacturer, you will enjoy all these advantages for a long time.
Cons
1. Not Easy to Find a Local Clothing Manufacturer.
The biggest challenge buyers encounter in cooperating with clothing manufacturers is finding one. You may do an online search and come across many scary stories.
Remember, many people are becoming prey to scams in the clothing industry. Moreover, these people may fall into the hands of immoral partners.
Thus, it is clear that it is not easy to find a genuine local clothing manufacturer in China. Finding the right one calls for patience since it can take time.
2. Language Barriers.
It is another major challenge that you are likely to encounter here. The kind of English spoken in China is usually poor. Most buyers also don't know how to speak Chinese.
The communication gap here can sometimes be a significant problem. It often leads to miscommunication, and the consequences can be wrong.
3. High MOQ
Working directly with factories requires a high MOQ, so choose the right partner in conjunction with your business model.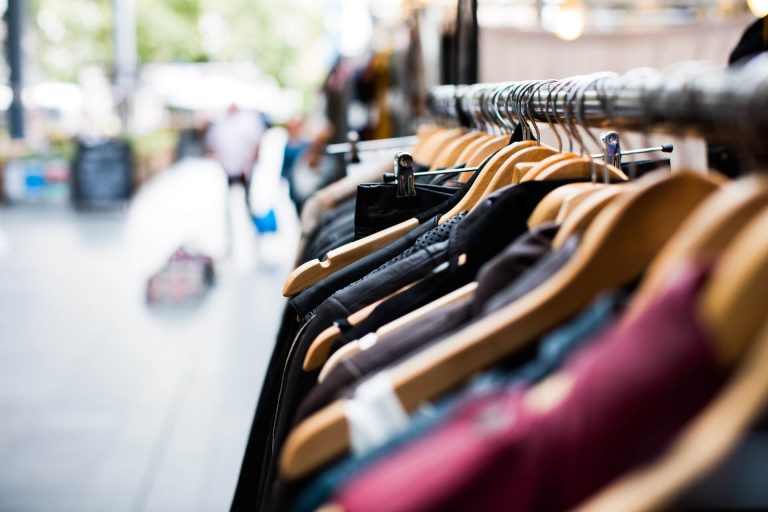 What Are the Types of Clothing Suppliers in China?
If you have plans to start any business, you must ask yourself countless questions. But, first, you can discover if you will need a specific clothing supplier.
A starter must understand that working with suppliers brings financial and time risks. But, of course, you can still associate it with considerable benefits. But, it is good to weigh your options first, then decide.
A) Clothing Factory.
Do you look forward to building a brand image? Would you like to be free to create the kind of clothes you desire? Would you like to have more say about marketing?
If your answers are yes to these questions, you need to contact a clothing factory. A clothing factory can take bulk orders and also offer a decent rate.
Remember, most clothing factories have higher MOQ, around 500-1000 pieces per order. This is determined by the minimum order quantity of the cloth. Some styles of clothes are designed separately, so the fabric needs to be printed and dyed separately, and fabric printing is often calculated by weight.
So, if such high numbers go beyond your plans, you better consider other options.
B) Clothing Wholesaler.
If you intend to have your clothing business, buy clothes in bulk. But, you need the services of a clothing wholesaler. It, of course, translates to more business risks as it involves upfront payment.
And since you will receive more products, you will have to manage and store them yourself. But, if your audience likes your products, this will work out well.
Using this model, there is no uniqueness in the style of clothes.May be able to support brand labels
Also, if you feel unprepared for such risks, you can consider dropshipping.
C) Dropshipping
You can start your clothing store through dropshipping. Dropshipping will allow you to start small. 
For example POD(Print On Demand) clothes. This type of clothing style is usually uniform, T-shirt, hoodie and so on, The pattern of the clothes can be customized according to your needs, and the MOQ is 1. Because of the production process, their fabrics do not look very good.
This may be an option when you are starting out without many users. If you find the audience, start working on developing partnerships with clothing manufacturers.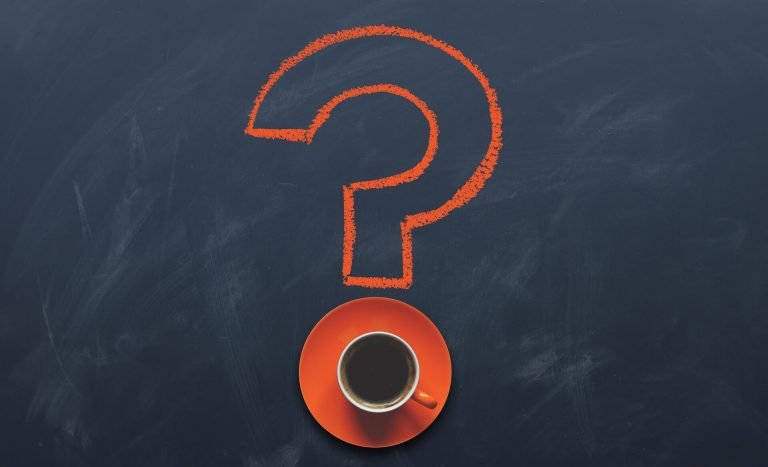 How to Find a High-Quality Clothing Manufacturer in China?
Remember, there is no 'best' term available in any market. You can only get the factories that suit you and meet your needs. For example, some large clothing companies need a high minimum order quantity. So, it is not always suitable for start-ups.
Thus, you can find an ideal clothing manufacturer in China if your goals are clear. Set your quantity and quality standards first.
The below methods can help you find a suitable clothing manufacturer in China.
1) Industry Meetups.
Do you want to find a clothing factory that suits your business? Then, industry meetups could be helpful. Besides, large-scale trade shows and local events can familiarize you with the right people.
These people may have connections. So, they can connect you to suitable clothing manufacturers.
Moreover, many company executives attend such trade shows. Thus, you can find two or more clothing company representatives at these events.
2) Some B2B site
Currently, there are several major B2B websites in China as follows.
Alibaba
Made in China
Global Sources
Search these sites for factory manufacturers and then contact them to pick the right one for your business model. For more information on how to find the right manufacturer please read this article:
Ultimate Guide Buy from Alibaba
You can visit the clothing company's website and look through their product catalogs.
Most companies also include their testimonials on their official website. This data can help you filter out authentic manufacturers.
3) Search Engines.
There is so much information on search engines, including details on clothing manufacturers. For example, use Google to get a list of top clothing manufacturers in China.
You will get a list of many websites in the search result. But, remember, the websites you come across may not be up-to-date. That's because many manufacturers do not update their sites every day.
You might have to scroll more before finding the appropriate results. It should not worry you, though.
The number of clothing manufacturers in China remains somewhat high. You might find a suitable manufacturer after a few attempts.
Google search method:
"Keywords"+china manufacturers
"Keywords"+china factory
and so on.
4) Facebook Groups.
Facebook groups can be helpful in your search for a suitable clothing manufacturer. Besides, many groups with supportive entrepreneurs wish to give back to their communities.
Such groups include Entrepreneurs from China and other parts of the world. These groups have valuable resources that can help you find a clothing manufacturer. Remember to read each group's rule to avoid any issues.
5) Old-Fashioned Research.
As old-fashioned as it seems, networking with people in the industry is valuable. You can ask them questions, and they will guide you in finding a suitable manufacturer.
You can contact buyers with previous work experience with Chinese manufacturers.
For instance, you need a clothing manufacturer who will let you create a unique custom label. You also need to work with a clothing manufacturer with a reputation. The factory should also stay in compliance with your country's textile regulations.
Old-fashioned research will come in handy here. Tell your demands to old buyers. They might know someone who can fulfill these demands.
How Can You Choose the Right Clothing Manufacturer?
1. Check Their Ability to Make Your Product.
While this factor may seem obvious, it remains essential during research. That's because not every clothing manufacturer can produce every clothing type.
Some clothing types, such as exercise clothes, need specific materials like waterproof fabrics.
Thus, it is wise to ensure that your clothing manufacturer can make the type of clothing you want. Even better, consider the factory that specializes in that type.
2. Is the Clothing Manufacturer Domestic or Overseas?
First, you can decide whether to work with a domestic or an overseas company. For example, Chinese clothing manufacturers are economically viable since their prices and labor are affordable.
You must be prudent when you choose a particular local company.
3. Minimum Order Quantity (MOQ)
Many clothing manufacturers have a minimum order quantity. You need to note it down before selecting a clothing manufacturer.
It means that every order has a minimum number of products below which you cannot buy. It may range from 200-to 2,000 products and above.
Knowing the company's minimum order quantity is crucial. It will help you determine the one that works within your budget. You do not want to buy many products that won't sell.
4. Provision of Product Samples.
It is always good to test a cloth before buying. That is why clothing stores have changing rooms. You need to ensure what you are getting before buying it. This rule should also apply when buying clothes in bulk from a manufacturer.
Ensure the company can provide samples before you commit to placing large orders. Then, it will help you make any relevant adjustments until everything is as desired.
Most manufacturers won't mind providing samples at a fee. But, you need to communicate with them as early as possible to ensure that they commit to it.
5. Consider Their Fees and Their Shipping Costs Too.
Don't be so happy that your business is finally starting that you forget about small yet essential things. Overlooking things such as shipping costs, fees, and other charges may be a great mistake.
Instead, ask the manufacturer about their charges and any extra costs. These costs will help you label the correct price tag for your products.
6. The Manufacturer's Production Capacity.
You may not think about the production capacity until your business starts booming. But, you may worry about creating, placing your first order, and selling.
What happens when the business grows and you need to expand?
Of course, you want a clothing manufacturer who can meet your needs in case of expansion. The factory should meet these needs in the shortest time so that you don't lose customers.
7. Quality Standards.
A simple email may not give you the right results regarding quality. The manufacturer may, of course, respond to you, but can you take their word?
To establish the manufacturer's quality standard, you will have to do more. Reading reviews of previous customers, ordering samples, or visiting the factory should do the trick.
The quality of the clothes you will sell will either build or ruin your reputation. You need to ensure that the clothes you will sell are high-quality.
8. Working with Other Brands.
Knowing brands that the clothing manufacturer has been working with helps determine their reliability.
You need to know what other brands the particular company has worked with before.
Once you know these brands, visit their websites. Check whether they are successful and the kind of customer feedback they get.
Then, contact them and inquire about their experiences working with the manufacturer. This simple research will give you good reasons to proceed with the manufacturer.
But, you may also find red flags that could help you find a different clothing manufacturer.
How to Start Clothing Business by Importing from Chinese Manufacturers?
You will find the following steps helpful as you seek to start a clothing business.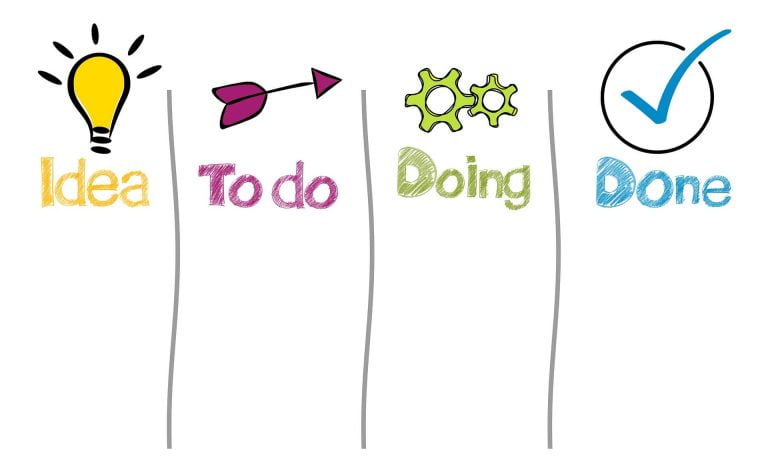 1. Identify the Clothing Market and Opportunities
Do you already have some ideas about what clothing products you wish to sell? Well, that is great. But, before making a final decision, consider doing thorough research.
Check the Google trends and Facebook analytics to research the competitors.
2. Fix Your Target Audience.
Finding the right audience goes together with the market opportunity. Why? Because it is this audience that you expect to buy from you.
After finding this audience, identify its pain points and work towards addressing them. Understanding their demographics and psychographics will help you keep them as your customers.
3. Write Your Clothing Business Plan.
You also need to write your clothing business plan. The business plan should state who you are and what you do.
Include your team's ethics and the mission statement in this plan. Finally, write your goals in it. You can also add strategies you intend to implement to achieve these goals.
4. Design Your Clothing Styles.
Think about unique designs. Write any new ideas whenever you get them. Ensure that you come up with a quality product that your customers will like. Then, if possible, be creative and start designing new pieces.
5. Find a Suitable Clothing Manufacturer.
Before settling on a specific clothing manufacturer, you must research the company. Use different methods to search for them and choose the one that suits your needs.
6. Build Your Clothing Brand.
Be creative in building your brand. Choose a brand name for your clothing store. The color pallet, logo, product photography, graphics, and illustrations should represent your business.
You don't have to hire someone pro or expert to help you. Instead, you can use the available resources to create something nice.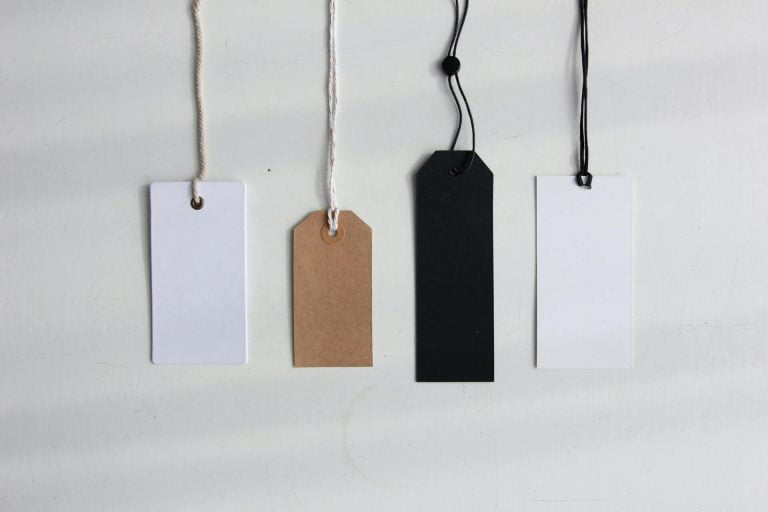 7. Select a Price Range for Your Clothes.
Before setting up a price range for your items, consider the total cost you incur to make them.
These costs should include production, labor, overheads, and materials. You can also add extra charges like taxes, shipping charges, etc.
So, choose a price that covers all these while making a good profit.
8. Start the Marketing Process.
Marketing helps in informing people about the existence of your clothing business.
Thus, start marketing before you launch the online clothing store. Also, use every possible way that you can to market your products.
9. Set Realistic Sales and Distribution Targets.
Don't be hard on setting goals for your new store. Nothing good comes easy.
Ensure that the sales and distribution targets you set are realistic and achievable. You might make some blunders along the way. That's how you learn.
10. Have a Soft Launch, then Look for Partners and Investors.
Once you put in place the above steps, you need to launch the products.
After that, continue with marketing. Look for other companies that you can partner with and pitch to them. Next, Polish your business plan and present it to different investors.
In short, do your best to keep growing your clothing business.
What Are the Alternative Business Models in a Clothing Business?
What kind of clothing business do you wish to start? Is it small or large? If you have enough space for storing goods, you can consider doing wholesale business.
This business model lets you buy products in large quantities at a lower cost.
After that, you can sell these products at a marked-up price to your customers.
If you cannot store bulky stock, you may as well consider dropshipping. This model allows you to do business without touching the merchandise.
You can source the clothing from the manufacturer and offer it to your customers.
Should a buyer buys an item, you only need to contact your supplier. In the end, the supplier delivers the item to the customer.
This unique business model works best for those with low investment capacity. But it doesn't mean that this model is too easy to start.
You can contact a dropshipping agent to make it easy for you. A dropshipping agent can help you find suitable clothing manufacturers in China. They also help follow up the production, inspect the quality, and arrange shipments.
Fulfillbot has been working with resellers from all over the world. As a result, we have all expertise to find high-quality Chinese manufacturers for your clothing business.
Clothing factories are handy for people who wish to start their clothing businesses. Of course, importing from China may benefit you immensely. But, you must be careful to select the clothing manufacturer that suits your business.
Consider all the advantages and disadvantages of using them before choosing one. Then, use the suitable methods to research and pick them. And if this doesn't work, consider an alternative business model such as dropshipping!
You can use a dropshipping agent to simplify sourcing tasks. Contact Fulfillbot to learn more about it!