Business expansion can bring potential customers to your online store. But, it also certainly brings challenges.
Thus, managing the processes of maintaining and sending inventory is essential for every business. It applies more when sourcing goods from a global source.
Each company wants to expand its offerings to enter new marketplaces and reach more buyers. Thus, it must check whether to outsource its transport and fulfillment activities.
So third-party logistics (3PL) emerges as a powerful solution. One can utilize 3PL to ease the shipment and distribution of goods.
Getting 3PL services can yield notable advantages for a company. This service confronts and solves intricate logistics and supply chain management issues.
This thorough guide will provide all the necessary information about third-party logistics. By the end, you can determine if it is a suitable option for your business needs.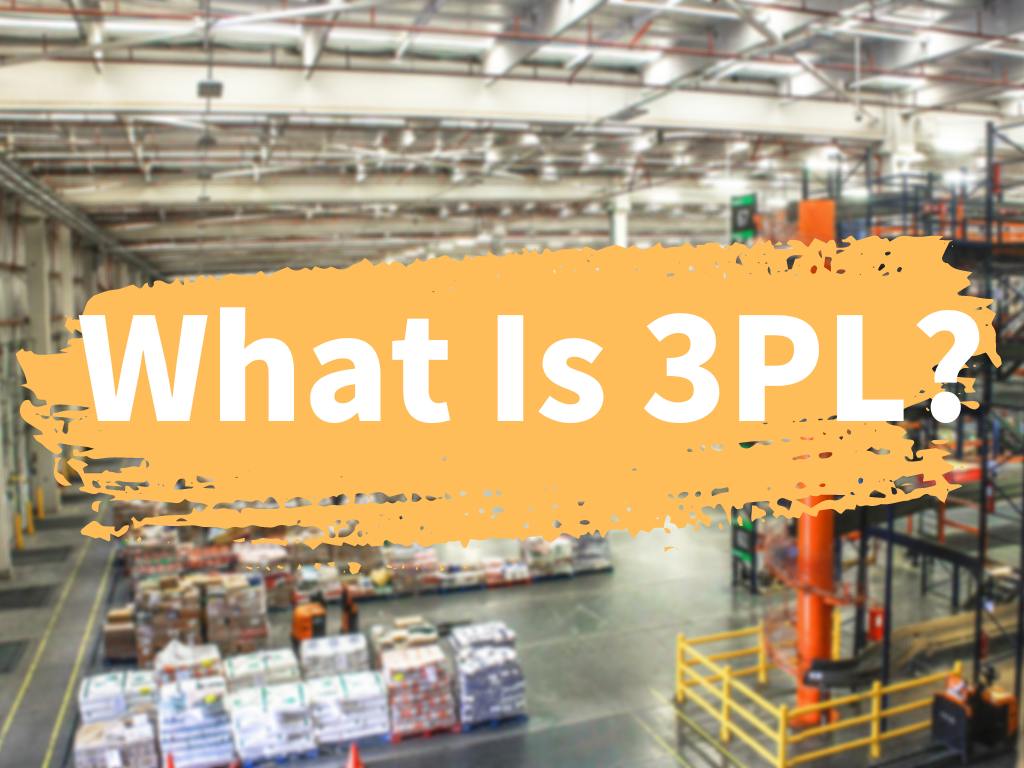 3PL – What Does It Mean?
The short-form 3PL refers to a third-party logistics provider. But, it is a common practice to use order fulfillment and third-party logistics as synonyms.
Well, a fulfillment center offers thorough solutions for online retailers. The operations like warehousing, order fulfillment, and logistics all fall under this category.
3PL warehouses often offer extra features. It includes customer service, packaging, returns, etc.
The most prevalent form of logistics outsourcing operates on the 3PL business model. But some logistics firms, known as fourth-party logistics providers, also offer advisory services.
Today's business world is fast-paced and dynamic. Thus, they must streamline their logistical processes while minimizing expenses. Several thriving online retailers can thank third-party logistics providers. That's because these services help them survive the current supply chain crises.
What Is a Third-Party Logistics Provider or 3PL Company?
Some online retailers use the services of third-party logistics companies (3PL) to handle the supply chains.
Sometimes a third-party logistics provider is also known as a fulfillment center. Third-party logistics providers provide you with the following services.
Warehousing and stock control
Processing orders
Shipment integration
Distribution to retailers
Trades
Processing returned or cancelled orders
So ultimately, working with a 3PL company enables a retailer to concentrate on different elements of company operations.
With years of experience, 3PL companies often learn everything about each industry. These companies strive to streamline, speed up, and reduce costs for the retailer.
Besides storing inventory and handling shipments, you can utilize a 3PL provider's warehousing solution. You can transport products straight from the factory to the 3PL warehouse.
So whenever customers place online orders, it triggers immediate shipment from the 3PL's storage facility.
A smooth transition from receiving an order to shipment is the main advantage of hiring a 3PL provider.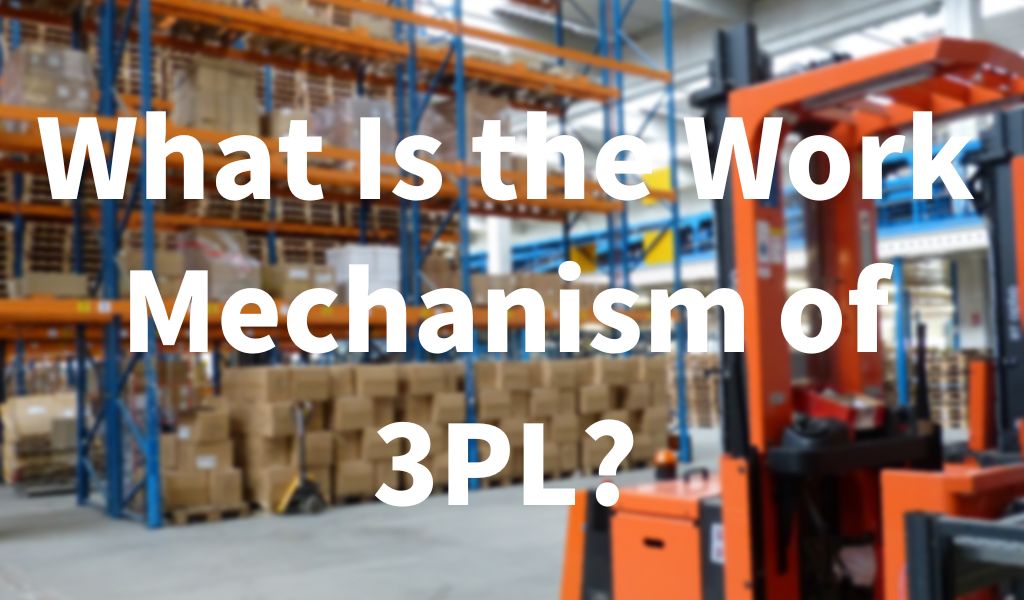 What Is the Work Mechanism of 3PL?
Delivery both to and from the warehouse is one of the services provided by 3PL companies. Most 3PLs have their own or rented storage facilities from which they store, select, and transport their customers' goods.
Many 3PLs offer last-mile delivery as a feature of their entire logistical offerings. But, this does not constitute the norm. Not all 3PLs can offer it.
Then, how exactly do various activities happen in 3PL?
Well, a reliable 3PL company works round the clock and performs the below activities on your behalf.
Step 1: Receiving Goods
In a 3PL warehouse, the term 'receiving' means accepting and storing the goods that arrive. A 3PL takes in stock at their warehouse. Before shipping, it prepares your goods for packing.
A 3PL warehouse is where a business keeps its stock of goods before sending them out to customers. So if no stock is readily available, a 3PL cannot fulfill customer orders.
The top 3PLs will streamline your operations with their built-in monitoring software. Their software first determines where that item is located for easy order fulfillment. And then puts it into storage.
Step 2: Storage
Each third-party logistics company has a different amount of space in its storage facilities. Your third-party logistics provider should have more warehouse capacity than you now need.
So when a 3PL company gets your goods, they put them away in warehouses until you need them.
Moreover, a stock-keeping unit (SKU) has a dedicated storage space. It includes a rack, a container, or a stack of pallets.
Step 3: Picking Products for Shipment
When an order comes in, it is often picked (released) from a distribution center or storage place and sent to the customer. As a result, the 3PL fulfillment procedure starts once a buyer places an order.
Depending on the 3PL, it may be necessary to enter orders by hand. Sometimes, this requires the use of worksheets to keep track of information like orders, shipments, and buyer details.
However, many 3PLs use more advanced technologies that can integrate straight with your online store or platform.
Step 4: Packing Goods
A 3PL company plans the optimal packaging strategy. It also considers the safety of goods, branding, and security. After an order has been completely filled, wrapping the products safely for transport is necessary.
The 3PL company can choose the packaging material according to your directions. Some of the most frequently used typical packaging supplies include:
Blank packages
Brand boxes
Bubble mailers
Envelopes
Plastic bags
Step 5: Shipping Goods
Shipping is a complex and costly process, but one that is obviously essential. It's easy to feel overburdened when the number of carriers, drop-off points, and deadlines increases.
Typically, 3PLs will acquire and create shipping tags for you. Shipping companies, including USPS, DHL, and UPS, collect packages from 3PL distribution centers.
Your shipping preferences and budget determine each order's shipping company and delivery schedule.
Step 6: Reverse Logistics/Returns
At times, a buyer can purchase the wrong product, or a product may get damaged due to shipment. The ability to exchange or return an item is a standard element of the shopping experience.
When a buyer decides to cancel what he bought, he will send it through your 3PL. After that, the 3PL will replenish the product based on their rules and the directions you provide.
What Are the Pros and Cons of Using Third-Party Logistics Services?
There are a variety of business needs that need the use of a third-party logistics provider. While there are benefits to employing a 3PL company, there are also certain pitfalls to consider.
Pros
1) Resilience
Firstly, a 3PL company can modify storage, workforce, and transport facilities to meet precise needs.
Don't have a background in logistics but want to expand your business? Well, a third-party logistics provider can help.
2) Decreased Costs of Shipping
Investing in internal logistics management is too expensive. However, due to their well-established network, 3PL providers can offer shipping solutions at overall reduced costs.
3PL companies often collaborate with a wide variety of businesses and shipping companies. It allows them to provide a competitive shipping cost to independent e-commerce businesses.
3) Warehouse Operations
3PL providers are responsible for acquiring an e-commerce firm's goods and holding them across multiple storage facilities. Thus, 3PLs can speed up delivery and also relieve the burden of maintaining stock.
These companies are diligent and systematic in fulfilling client orders. Moreover, they always dispatch goods from the nearest storage facility. They do it from a strategic location closest to the customer's shipping address.
In short, warehouse operations provided by 3PLs are a good option for emerging e-commerce businesses.
4) Quick Shipping
Another benefit of using a third-party logistics provider is that they often have storage facilities in many locations.
 
As a result, they are in an even stronger position to fulfill commitments quickly.
Moreover, third-party logistics providers have large transport teams. It facilitates the rapid movement of packages from one location to another.
5) Business Growth
Third-party logistics providers allow businesses to take advantage of alternative supply chains, enhance client relations, and enter previously unreachable markets.
Using 3PL solutions, businesses can quickly grow into new countries and regions, especially those still in their early stages of development.
6) Happy Customers
When online stores evolve and expand, they will likely prioritize boosting their client retention scores.
The supply chains used by 3PLs are second to none. They also provide custom packing, real-time reporting, and damage-free shipping of products in transit.
Increased brand awareness, decreased losses and exchanges, and growth in repeat business are all benefits of using 3PL services.
Cons
1) Trouble Keeping Records of Orders With Multiple Carriers
The ability to monitor the status of your current orders is crucial in the world of online shopping.
The inability to monitor numerous orders in real-time is a big challenge when allying straight with various service providers.
2) Separate Means of Contact
Businesses must contact every carrier separately to resolve shipment concerns. Contacting all carriers one by one is required in the event of a shipment problem.
3) Variable SLA Terms
Dealing with third-party logistics companies operating under various SLA terms might be challenging. All companies have a unique set of terms due to the broad spectrum of area codes.
4) Poor Business Knowledge
Because they serve many people, 3PLs may not be able to provide you with the personalized service you need.
Also, hiring an ordinary 3PL might be inadequate for your company. Do you operate in an industry with strict regulations or unusual requirements? Then, consider hiring an adept 3PL company.
What Metrics Should You Often Look at to Evaluate a 3PL's Efficiency?
Essential indicators of progress are vital when assessing any investment. The following pointers may serve as a guide for gauging the success of a 3PL company.
1) Timely Dispatch
A 3PL provider must be fast in dispatching orders. Dispatching times are a critical aspect when developing a baseline for timely order fulfillment.
Of course, the amount of time it takes to ship depends on the volume of orders and destination. But, planning ahead can bring the result more in line with expectations.
2) Ability to Handle Return Orders
Remember, a 3PL service's competence is best measured by how well it handles return orders.
Due to the rampant growth of the online retail sector, any third-party company must be able to efficiently handle return requests promptly while keeping costs to a minimum.
3) Handling Incoming Inventory
Proper stocking of essential items within the allotted timeframe is an important component. When it comes to handling large orders in peak seasons, this expression becomes more relevant.
4) Storing Accurate Data
Each 3PL provider should be able to deliver the correct item at the correct location at the right time.
So for that, it's necessary to ensure you're not making any mistakes when updating inventory levels. Accurate data facilitates the execution of the subsequent procedures.
5) Working Expenses
Funding is necessary to maintain the aforesaid critical indicators of performance round-the-clock. Companies should aim for an affordable 3PL solution that does not hinder long-term budget projections.
A reliable 3PL provider allows you to concentrate on other elements of the company. It is far better than trying to negotiate with a worse 3PL provider or find a substitute for it.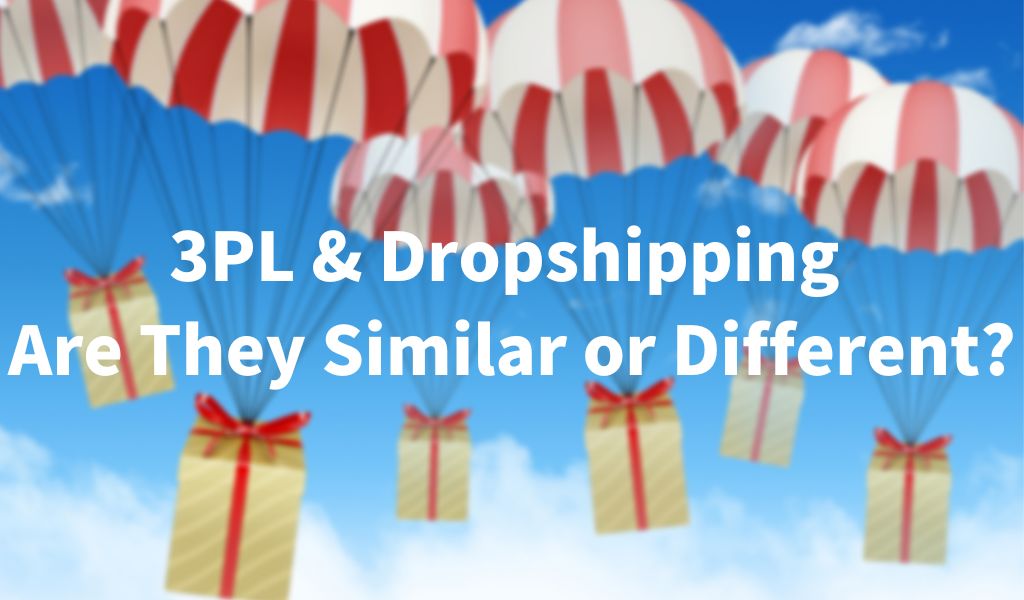 3PL and Dropshipping – Are They Similar or Different?
Remember, the lack of resources for shipping and storage is a major limiting constraint for online businesses. Both dropshipping and 3PL can help solve such issues at their respective levels.
Well, 3PL is best for online shops that offer their own original items. So if specific product customization is not required, businesses can outsource the whole process. It includes managing inventory, packaging, transport, and distribution to a 3PL provider.
Dropshipping fees are cheap enough that even small and medium-sized businesses can afford it.
So, dropshipping is a fantastic choice for fulfilling customer orders.
If you own a startup with little capital to spare
The company wants to test out brand-new services or marketplaces.
If you are reluctant to spend money on a storage facility or a workforce.
Similarly, outsourcing fulfillment to a 3PL is a good choice in the following scenarios.
When a company is expanding and its average demand for products is high
The company lacks the workforce and equipment to complete order fulfillment in-house
The company can afford to invest in a 3rd party logistics services
| | | |
| --- | --- | --- |
|   | 3PL | Dropshipping |
| Fulfillment Solutions | Businesses can get logistical, infrastructural, and technical support from 3PL companies. | The companies that facilitate dropshipping services are the primary producers, mediators, or distributors of the goods they dropship. |
| Initial Investment | Companies using order fulfillment solutions provided by a third-party logistics service provider require significant initial investment as a way to get off the ground. | There is a low capital barrier for getting into the dropshipping industry, which consists mainly of marketing and managing a web-based store. |
| Inventory and Storage | The 3PL fulfillment service provider handles almost everything. It includes management, warehousing, and other important operations, but the company remains liable for buying stock. | The supplier or product manufacturer supplies, stores, and handles shipping. |
Why Is 3PL Popular Among Companies and Businesses?
A 3PL reduces stress by handling various logistical tasks, such as storage, reversible logistics (returns), and all that lies in between.
3PL companies can manage as few as a single operation in the business's logistics system or as many as all of them.
Thus, there are several factors to consider when deciding whether your firm should hire a third-party logistics provider.
Is it the right choice for your online store?
Do you currently have the ability to do all tasks on your own?
Can it improve output?
Many companies prefer hiring 3PL service providers for the following reasons.
1) To Increase Efficiency and Scalability
Using a third-party logistics provider allows businesses to adjust storage, workforce, and delivery needs in response to fluctuating demands.
This ability allows companies to find a way through times of peak and off seasons.
2) To Gain Experience
Third-party logistics providers are a great resource for information on challenges encountered during overseas shipments.
Paperwork, taxes, tariffs, and varying shipment rules all fall within this category. The burden of having to adhere to global shipment rules might be lightened when you collaborate with a third-party logistics company.
3) To Reduce Expenditures
A third-party logistics provider can negotiate better pricing with carriers, expand your reach, and save money. Moreover, a 3PL service can reduce returns, complaints, delivery problems, and missed sales.
Third-party logistics providers have the industry contacts and rational expertise to notably reduce your freight shipping and storage expenses.
4) To Leverage Trouble-free Shipping
Third-party logistics providers connect businesses with the right shipping company and necessary groundwork to transport shipments year-round.
They handle the freight quantity by leveraging their partnerships with different shipping companies.
Which Companies Prefer 3PL Services?
These days, many types of companies routinely work with third-party logistics providers. Vendors, businesses, and retailers frequently use 3PL services to handle various aspects of their supply chains, like shipment and storage.
1) Small Online Shops
Even a small online shop needs more physical space after expanding its business across borders. Thus, it will have to pay more to lease a storage facility. This problem can be solved by hiring a third-party logistics provider.
2) Medium-scale Companies
A third-party logistics provider can help businesses with 20 to 50 workers. A 3PL is essential for the success of any rapidly expanding business.
When a business's order volume goes beyond the capacity of its present storage facility, hiring a reliable 3PL remains the only available option.
3) Big Businesses
3PL companies come in a wide range of sizes. Remember, midsize stores will have different needs than companies in the Fortune 500. Big companies often outsource their operations to 3PL companies.
How Can You Pick the Right Third-Party Logistics Company?

There are many options when it comes to selecting a third-party logistics company, but only the best will do something worthwhile for your store.
 
Before deciding on a third-party logistics provider, remember that you are effectively expanding your company.
1) Prior Experience in the Field
Both the shipping and logistics sectors are complex and highly competitive. An online business's success in the marketplace strongly indicates its dependability on 3PL. So consider the logistics company's level of expertise in your niche.
2) Analyze Your Average Orders
Think about how much stock you have and how often you do business. Pick a logistics partner that can manage your present needs and grow your business.
3) Check 3PL's Transport Network
Whether your shipments are local or global, you need reliable carriers and space. Also, the number of carriers may change based on the demands. A dedicated 3PL service will have connections with several reliable carriers.
4) Technology
Choose a 3PL that is compliant with the technology your company now employs. Your selected 3PL should be able to fit in with your present procedures easily.
5) Customer Support
After narrowing your choices down to a manageable number, customer service should be your next assessment point.
A reliable 3PL service will value its customers and potential customers enough to respond to their inquiries. Consider the 3PL provider's ability to communicate with you throughout the quotation and onboarding stages. A fast response indicates how well the 3PL provider will serve your needs.
6) Work Ethics
Reliable 3PL providers have clear and consistent principles. So, they will often find what you're after without sacrificing your principles.
What factors make a relationship work? Honesty, commitment, and adaptability! A business's culture and objectives should go hand in hand, both on paper and in practice.
7) Additional Services
Having a third-party logistics provider as a partner may be really helpful. In addition to the core abilities discussed above, some 3PLs offer extra value-added services to serve their clientele better.
What Are the Main Questions You Must Ask Third-Party Logistics (3PL) Companies?
Being the most exciting aspect of any e-commerce business, fulfillment is essential to maintaining a positive brand image. Prompt delivery results in favorable reviews and returning consumers. On the other hand, subpar fulfillment costs you money and customers.
In numerous instances, your 3PL is a part of your business, and as such, you have to be able to rely on it for dependable and unique fulfillment.
Of course, you wouldn't choose a partner for your company without asking a lot of queries. So the same thing should be true for your third-party logistics provider.
1) What Kinds of Goods Does the 3PL Company Often Handle?
A competent 3PL company understands its area of expertise. Some 3PL service providers are better than others.
If a 3PL service provider claims to process any and all types of shipments, run the other way.
2) Can a 3PL Service Provider Offer Continuous Service?
Business activities should never face discontinuity. Does the 3PL ensure work operations throughout the clock? Do you know whether there are power and internet backups at their warehouse? What measures have they taken to ensure that you have continuous service?
3) How Can the 3PL Company Help You Achieve Your Business Goals?
You often decide upon targets for your company's success. Your online store will only succeed if the 3PL service aligns with your goals. Logistics outsourcing is a key part of your business.
Find a 3PL company that rewards staff members and managers for ensuring they consistently reach or surpass accuracy and speed targets.
4) What Are Their Shipping Rates and Order Processing Strategies?
The expenses of fulfillment include many factors. Errors may have a serious impact on your business goals. Thus, ask about the liability for mispacks and shipment faults. Does the storage facility cover the cost of replacing lost or broken items?
Find a 3PL that stands by the precision of their inventory and shipping.
Also, a third-party logistics provider could have favorable partnerships with major shipping companies. Find out how much regular delivery will cost you.
5) How Many Orders Does a 3PL Service Need Per Month?
Verify that your monthly orders will satisfy the minimum needs of the 3PL company you decide to work with.
6) Does the 3PL Service Support Omnichannel Operations?
Ensure that the 3PL you select is compatible with all of your online store software. Inquire about add-ons, software and tailored application programming interfaces.
7) How Swiftly Can You Grow When Using the 3PL Service?
Let's say you decide to try something fresh with your advertising. So you created an online advertising campaign, and revenues skyrocketed. Your dedication is enough to satisfy buyers' needs. But do you think your 3PL can handle such large orders?
When your business expands rapidly, you'll need a logistics partner that can keep up with the demand.
Final Thoughts!
The degree to which a company can expand to meet growing demand is a crucial indicator of its viability. When a company receives more orders, it must allocate more resources to improving its end-to-end processes. It also involves stepping up the logistical component of a business's supply chain. You may expand the size and visibility of your online store by outsourcing your fulfillment.
What's more, you can do much without having to increase employees. Instead of signing a long-term warehouse rental agreement, you can just spend as you go for the services and storage space you need.
In short, third-party logistics companies (3PLs) perform all these activities on your behalf. 3PL companies can be useful to businesses of any size, in any sector, and anywhere in the world.
But the cost of 3PLs can go beyond the reach of certain businesses, especially small startups. Thus, they hire dropshipping agents to assist them. Online store owners can accelerate their business expansion with the help of a reliable dropshipping agent.
As you can see, 3PL is more suitable for big companies with huge capital. At the same time, it usually offers a couple more services than other service sectors, like dropshipping agents. So, it doesn't mean small businesses should separate from the business.