USA Dropshipping Suppliers are small to medium-sized retailers, usually from the USA, that ship directly to consumers via a fulfillment company. They ship orders from multiple warehouses without having any inventory or warehousing.
Why Use US Dropship Suppliers?
  Whether you are an individual business owner or wholesaler, US Dropship Suppliers helps people everyday move towards success. With so many options for suppliers, we understand why people may hesitate.
Here are some reasons US Dropship Suppliers is your best choice for dropshipping: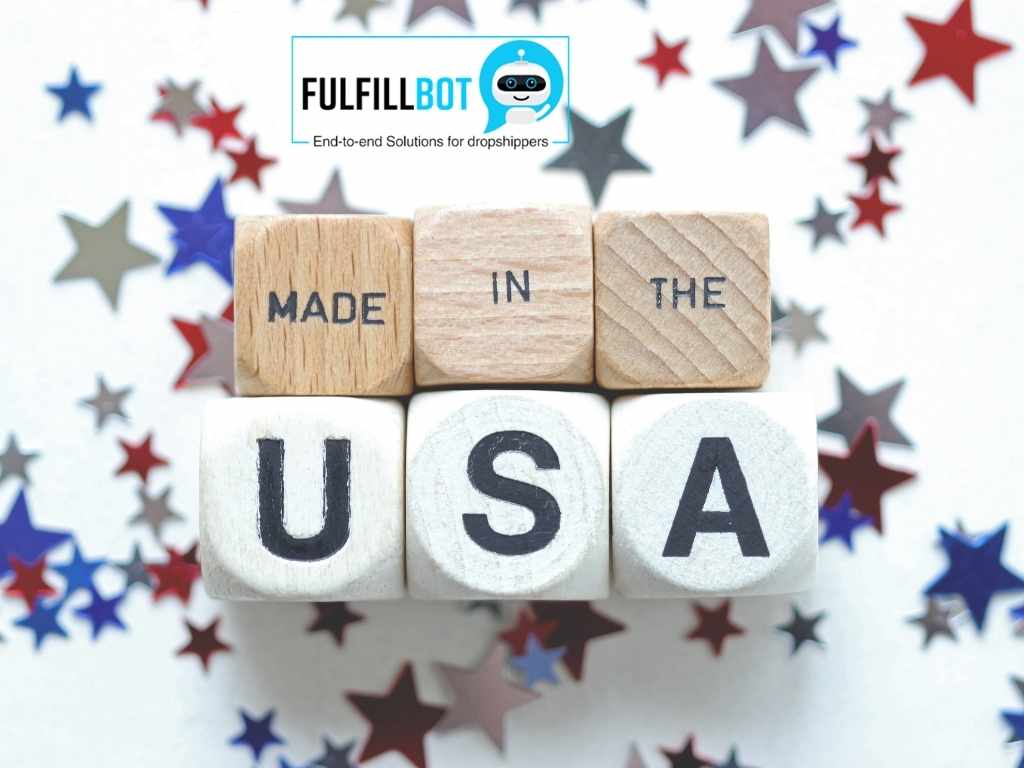 1) US Dropship Suppliers Offer Shorter Shipping Times
  If you're looking for faster shipping for your orders, it's best to use US dropshipping suppliers. Your products will get to your customers faster, enabling you to get more orders out the door.
When you ship your products from China to the USA, the time it takes usually lies in four to six weeks or sometimes longer. With an eCommerce platform like Amazon, which provides only two to three days shipping time. This makes buyers expect their order in days, not weeks or months.
  If you want to succeed in today's competitive market, long delivery times are a recipe for disaster. It's becoming increasingly difficult to stay afloat in the market if your competitors can offer faster service. Many problems can arise when customers wait too long for products. For example, conversion rates are low, order cancellations happen more often, and there's even a chance for chargebacks.
 an innovative way to cut down on all the international shipping problems is to use US dropship suppliers. You might think that you can offer customers with international shipping quicker deliveries than those within the USA. But, in reality, the opposite is true. The main reason is the USA has better cargo services. So, the next time you order something from abroad, don't worry, because you'll still receive it faster than if it were shipped from China.
2) Conversing with US Dropship Suppliers is Simple
  The more versatile your workplace is, the better off you are. You can't communicate properly overseas. Instead, it would be best to work with USA manufacturers who offer the same technological advantages as their overseas counterparts.
Language is the main barrier often present when working with foreign suppliers, which can often lead to communication issues within the business. Small businesses need to talk properly to their partners and teams. When communication is difficult, it may lead to more problems.
When you buy products overseas, it cannot be easy to communicate with the manufacturers. It is crucial to use the right tools to ensure all parties are on the same page. When there are limited English speakers, it can cause delays. This will cause them to act as translators for everything. That can be an issue if you have any questions or concerns.
Many countries limit what kind of communication their people can use, but China is one of the most restrictive. For example, Facebook is banned in China, and Telegram and WhatsApp.
Attempting to communicate with your customer can be frustrating or unsuccessful, and some options exist, but they're complicated. The time zone also changes how quickly you can connect with customers. The time zone of China is twelve to thirteen hours ahead of that of New York, so even if you get through to someone, it might take them twelve hours to reply to your message.
3) Better Quality Products
  Some free dropshipping suppliers USA overseas will try to sell you the product without visibility into it. You're competing with other sellers who could be using your photos, which is a problem because you don't know who owns the original images. If you try and wait, you could lose out to someone else. But if you decide to skip due diligence and jump in, you might not get what you paid for because there's no way to confirm authenticity.
Beware of the "4-6 week" rule. This means you can sell your products for an entire month. After that, the issues related to the quality will begin that will lead to dissatisfactory customers. Imagine this: you're juggling dozens of orders at the same time. Suddenly, customers complain, reviews are negative, and your worst fear is coming true: chargebacks.
You are assured while choosing US dropship suppliers as they offer you higher quality products.
4) Dependable and Accountable Supply Chain
  Your dropshipping process could be making you blind to a whole part of the supply chain. When a supplier is in a country with limited accessibility, it can be tough to research them. It can also be tough to find out information about suppliers in China because Google is banned there, and the language is limited. It may seem impossible for you to learn about Chinese suppliers.
There is a chance that you've found a supplier overseas and you can't find reliable information about them online. That should be a red flag. And even if they do have a website, it might not be very helpful, and there's a high probability that the pictures of products are from elsewhere. The site might be lying about where it's shipping from, too.
Navigating this maze of suppliers can feel like an impossible task. But it's important to keep in mind that your supplier might not be the one who dropship products of unknown suppliers.
With US Dropship suppliers, you don't need to worry about such issues. They are accountable and dependable.
5) Provides a Platform to Small Businesses
  With the enormous growth of ecommerce, small businesses are faced with the painful dilemma: to compete with larger companies, they must have an online presence – but it is difficult or impossible for many small businesses to handle the logistical challenges involved in maintaining a website (ordering, inventory management, shipping, etc.). free dropshipping suppliers USA have provided a turnkey solution to these challenges.
They help merchants create and maintain their eCommerce storefronts while delivering tailored solutions that help US Dropship Suppliers ensure their clients succeed.
As a small business owner, you want to minimize unnecessary spending but still fulfill your customers' requests for various goods. What if there is an easier way to do it? It's the smart way to get more sales and profits. You can have unlimited potential with US Dropship Suppliers.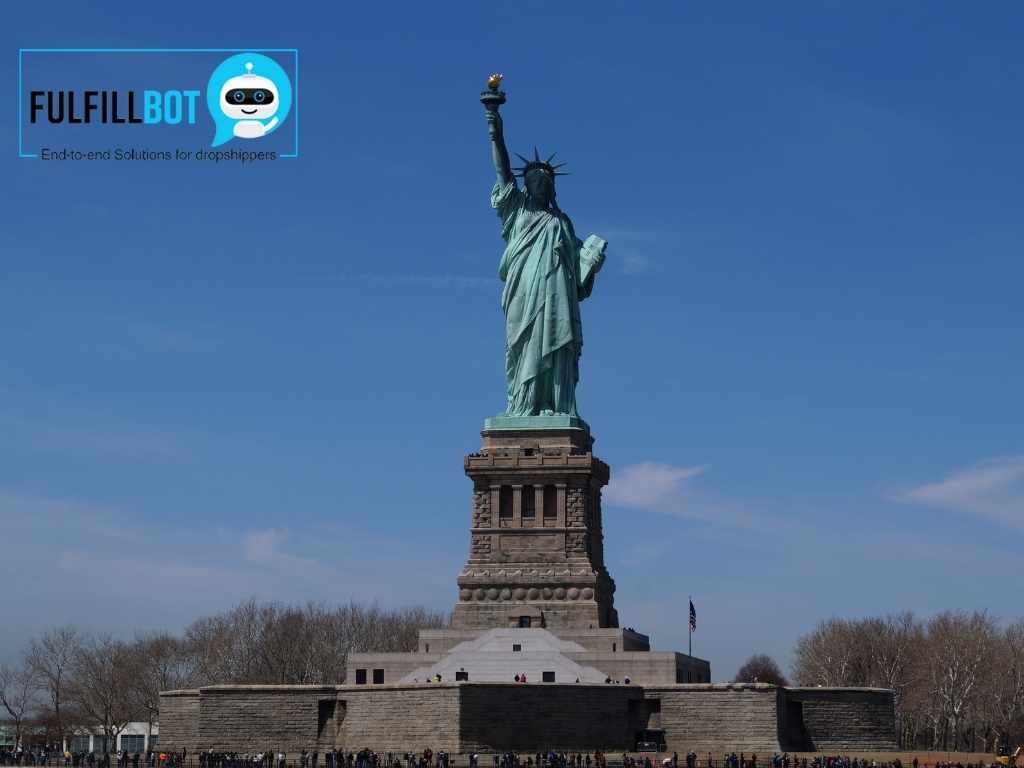 Disadvantages of US dropshipping suppler
  Selecting the best US Dropship Suppliers is a task that many businesses consider crucial to the success of their venture. However, it is important to remember that simplicity is beauty, and every added extra can represent so much unneeded complexity.
  The cost of an American dropship supplier is high compared with an overseas supplier. First, the freight cost for the products is much higher than if the suppliers are located in Asia. Also, charging high shipping fees to their customers substantially increases the price of their products. The other notable reason is that the USA dropship suppliers do not normally offer any discount to their customers.
One of the biggest disadvantages is relying on a single supplier for products. If you are working with one supplier and that source is disrupted, you will have no products to sell. This could be due to a strike, factory closure, or even unexpectedly increased demand making the supplies run out. This will result in a loss of customers.
When you depend on another person to ship your products, this will lead to less control over your business. You don't need to do hefty tasks and several people like this. But if the American dropship supplier makes any mistake, that results in a displeased customer. This will affect the performance of your business.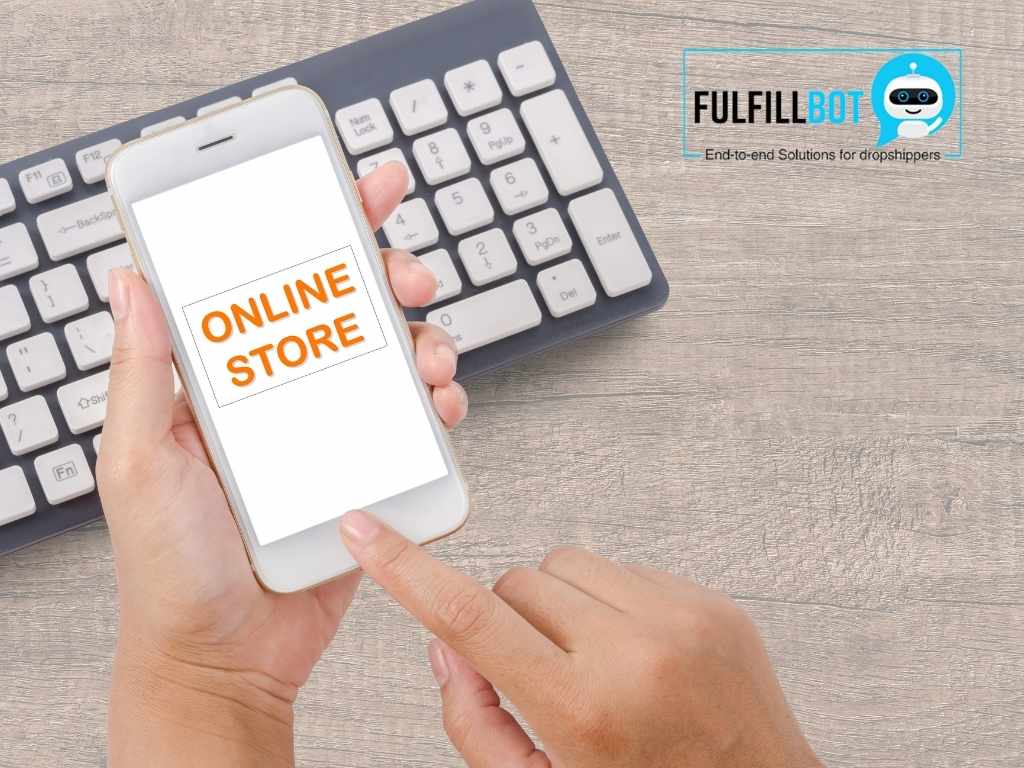 What to Look for In A US Dropshipping Supplier?
  Finding the right drop shipper is an important decision for any online seller. It will affect your success in this business for years to come. There are several useful things to consider when choosing a US dropshipping supplier. Here are a few tips that will help you get started.
1.How much fee do they charge?
  One of the major expenses of dropshipping products would be the "dropship fee" – also known as the handling fee, delivery fee, or order fulfillment fee. This is a charge that the dropshipping supplier imposes on any orders customers place with them. Many factors surround these fees, though they tend to fall within an expected range. In general, it involves packaging or shipping costs and lies in the field from $1 to $5, and it can be more or even less depending on the product. It would be best to make sure what drop fee your dropshipping supplier is charging.
2.What are their subscription fees?
  Some dropship suppliers ask for a long-term contract as a condition for getting their products. For example, they charge 25-30$ per month for one year or two years. If you choose a drop shipper, you must pay this monthly fee.
Depending on their service, the subscription fee will vary. This isn't the only fee that dropshipping companies charge, though. It is what you might have to cover to have your items sold.
The wholesale dropship supplier usually does not charge any subscription fee, so if you find one charging, you can move ahead and find a new supplier.
  Should you pay the same price, more or less than you will charge customers when negotiating with your dropship suppliers? The answer to this question is critical as it will ultimately dictate how much profit you end up with after paying your dropship suppliers. So why should you pay more when it can be just as easy to negotiate a lower price. By negotiating directly with your suppliers will save you time and money.
  Return policy is one of the basic things you should know when you buy from dropshipping suppliers. All dropship suppliers offer a Return policy that allows you to return any item you order from them. The return policy varies from supplier to supplier and depends on several factors, including the product type or category. Depending on the product category, some suppliers offer a specific return time from 5 days to 30 days.
This service enables dropshipping suppliers to leave the customer satisfied with their orders, whether they have received the wrong item, size, or color. Some suppliers make you pay some fees and refund you the rest, while some fully refund. Make sure to know what type of return policy they offer to you.
  Shipping time plays a vital role while selecting your dropship supplier. Shipping time is the length of time it takes to get a package from your supplier in China to your customer's address. Normally, this is 2-5 working days and depends on the items and the shipping method. While most suppliers should have similar shipping times, some might have different shipping time scales based on your customer's delivery address. Make sure what shipping time your dropship supplier offers as it helps you in the long run.
6.Do they Offer Global Coverage?
  When you choose a USA-based dropship supplier, make sure they can ship to every country around the world. If you choose a supplier who cannot ship your product where your customers are, you have to change your supplier. If not, this will result in the loss of revenue and customers.
7.Minimum Order Requirements
  Individual dropship suppliers set minimum order requirements. The supplier will select a minimum quantity or dollar amount required for you to order per shipment before processing your order/shipment. Minimum drop ship order requirements vary by the dropship supplier's target market and geographical location. It would be best to determine how much product you can order from your supplier. Some suppliers offer a discount when you purchase in bulk.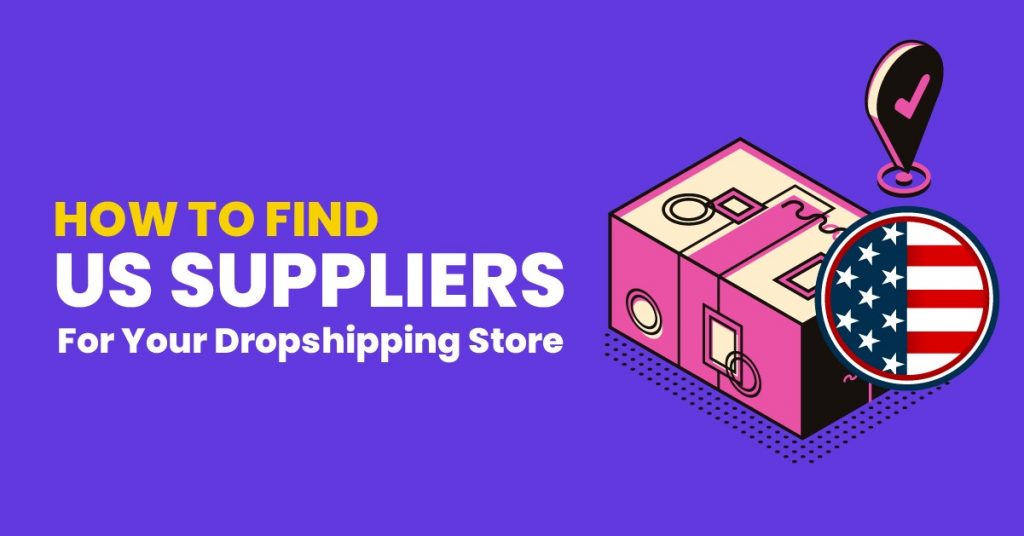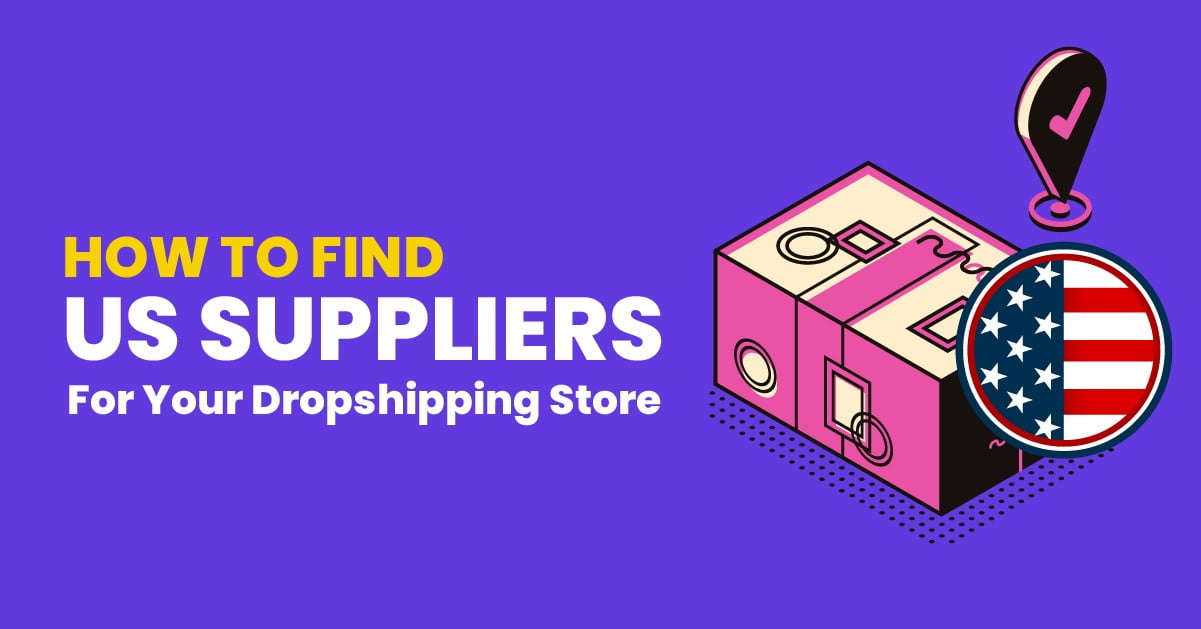 How to Find US Dropshipping Suppliers?
  Do you want to start dropshipping business but don't know how to find a dropship supplier? It can be frustrating trying to find the best dropship supplier according to your needs.
  Finding dropship suppliers will be even more challenging if you are new to the dropshipping business. Here are a few tips that will help you find the right dropshipping supplier:
Google search is the most popular search engine that almost all people use. Searching for US Dropshipping suppliers on google will get you lots of links from all over the web. You can put the name of your product along with the supplier or wholesaler, or distributor. It's good to check their rating and find out their reliability level before deciding.
Finding a genuine and reliable supplier is sometimes a huge challenge. This is where directories can help you find potential dropshipping suppliers easily without worrying about useless info. When done right, it opens new horizons for your business and, most importantly, makes your life easier. You can use several directories to find reliable and credible suppliers who have warehouses in the US, but it requires time and patience to find these suppliers.
To find out which suppliers are in the best directory, you will have to look at consumer websites, read their reviews or feedback and forums. Some guides may charge a few cents to provide you with valuable information.
  An app, or mobile application, is software designed to run on smartphones and other mobile devices. With today's technology, it's never been easier to find trusted US Dropshipping Suppliers and have them ship directly to your customers. Here is why you should be making use of apps. You can find such apps instantly on the desired ecommerce platform such as Shopify. These will help you reach the chosen American dropship supplier in no time.
You can find suppliers on social networks, such as Facebook, LinkedIn, but you need to verify the authenticity of their company.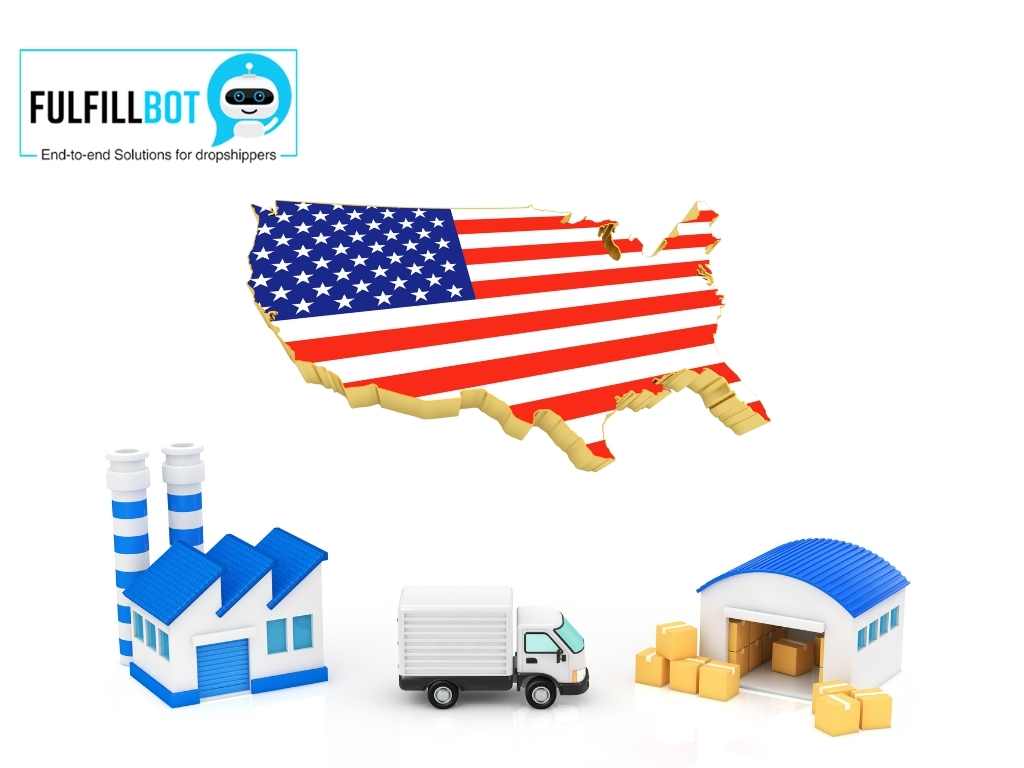 Best US Dropshipping Suppliers
The Best US dropshipping suppliers are those that are selling high-quality products and at the same time offering a competitive price. You may be surprised to know, but some US dropshipping suppliers sell products at a very low price that even those priced below their production cost.
The wholesalers are just interested in expanding the customer base for their products rather than focusing on making a profit out of it. Some of the best US Dropshipping Suppliers are as follows:
Sunrise wholesale, as the name, depicts they sell a lot of items wholesale. They have proven their abilities and earned an excellent rating. Sunrise has worked as a US Dropship supplier since 1999 and gained valuable experience.
What are they selling? Almost everything from electronic equipment, toys, tools, and much more.
Founded In: 1999
Location: California, USA
BryBelly is a well-known US Dropship Supplier. The specialty of this supplier is it sells the products of various brands along with its products. Some items include kitchenware, games, toys, pet supplies, party accessories, etc.
What are they selling? Almost everything
Founded In: 2004
Location: Indiana
A dropshipping supplier USA that possesses an excellent positive rating. National dropshippers specializes in selling apparel, utensils, mugs, fragrances, luggage, cellphone, and much more.
What are they selling? A variety of things
Founded In: 2002
Location: New Hampshire
If you are looking for IT products USA dropshipping supplier, then ASI Partner is your go-to choice. They offer both software and hardware are for the IT industry wholesale. ASI Partner has almost thirteen warehouses both in Canada and USA. It contains more than twenty thousand products in its different warehouses. It has a well-known USA dropshipping supplier reputation, especially in ViewSonic monitor and ASUS notebooks.
What are they selling? IT Products
Founded In: 1987
Location: California
If you want to dropship electronics in the whole world, you can choose TeleDynamics. The catalog of TeleDynamics comprises more than 8000 items. The products were acquired from well-reputed brands, including Motorola or Panasonic.
What are they selling? Electronics
Founded In: 1981
Location: Texas
They are on number 6 because they only dropship radio-based toys or gadgets. If you want to build your online gaming store, ParkFlyers is the best option. They sell boats, cars, trucks, drones, and the list. You also need to pay them a dropshipping fee.
What are they selling? Toys
Founded In: 1999
Location: New Jersey
Buy 2 Bee is a place to buy quality clothing for women, men, and kids. Its website includes brands including Hugo Boss and Ugg. The Buy 2 Bee is a US dropshipping suppliers for shopify that you can easily integrate with any store you have by using the app or its API. It helps you perform synchronization instantly, ensuring that product images and information are correct.
What are they selling? Shoes, Clothing, and Accessories
Founded In: 2010
Location: California
Alternative to US Dropshipping Suppliers
Dropshipping from China is a growing trend in the e-commerce industry. Fulfillbot is a platform designed to make this process easy for you. We provide suppliers, global shipping, and a one-stop shop for quality products from China. We have a nearly immediate checkout process too. The main reason which makes us stand out is that our prices are lower than any other dropshipping supplier (US Dropshipping Supplier), and all orders ship out of the United States! The delivery time for any orderlies is in the range of six to fifteen business days.
Final Verdict: US Dropshipping Suppliers
  As an entrepreneur with limited funding, you might be looking for a way to sell your product without having to produce/buy them in bulk. US Dropship Suppliers are an important part of a successful e-Commerce business.
  Dropshipping suppliers USA take a lot of stress off of the shoulders of business owners by handling all of their product fulfillment on a wholesale level so that you can focus on creating and selling products while they handle the production and shipping side.
They are almost always willing and able to assist you in your industry. The risks are relatively low, and the rewards can be great. It would be best to choose US Dropshipping Suppliers to boost your earnings.