Many online sellers now know that importing goods from China is becoming an affordable option to expand their business operations. Moreover, it is also the best option to boost profitability.
That's why dropshipping is gaining traction among sellers. It is a cutting-edge and profitable business strategy. New store owners are entering this e-commerce world because of its straightforward operations.
Yet, knowing how to achieve it precisely presents a real challenge for newcomers. Many things can go wrong when a newcomer searches for goods suppliers in China. Thus, these new businesses seek assistance from a third party.
Remember, professional dropshipping agents are now in high demand by drop shippers. He is vital in the field of domestic and international trade.
Sadly, there is often uncertainty over the experts or agents when seeking assistance.
So, does your business need help from an agent to expand? What type of services do dropshipping agents offer in 2023? Also, how to get the most out of their exclusive services?
What Exactly Is Dropshipping?
Dropshipping is a unique type of order fulfillment method. It eliminates the requirement for inventory storage, warehousing, shipping, etc. The seller does not own or store goods, which is the primary difference between the dropshipping and traditional retail models.
An online store offering dropshipping service does not fulfill customers' product orders. The online store, on the other hand, sends the order to its supplier, who will then fill it out and send it to the customer directly.
Remember, the dropshipping business concept is not a strategy to make a quick buck. You only need to sell other people's goods and keep some profit. So it may appear easy to start this business.
However, considering all of the challenges and daily operations, it's far from simple and sometimes challenging. Anyway, this business model can still help you run a successful store if you approach it correctly.
Anyone seriously considering dropshipping needs a dropshipping agent. A reliable China dropshipping agent will help you grow your business while saving you time and money.
So, ensure you learn everything about a dropshipping agent, whether you're an experienced drop shipper or just starting in this field.
What Exactly Is Dropshipping Agent?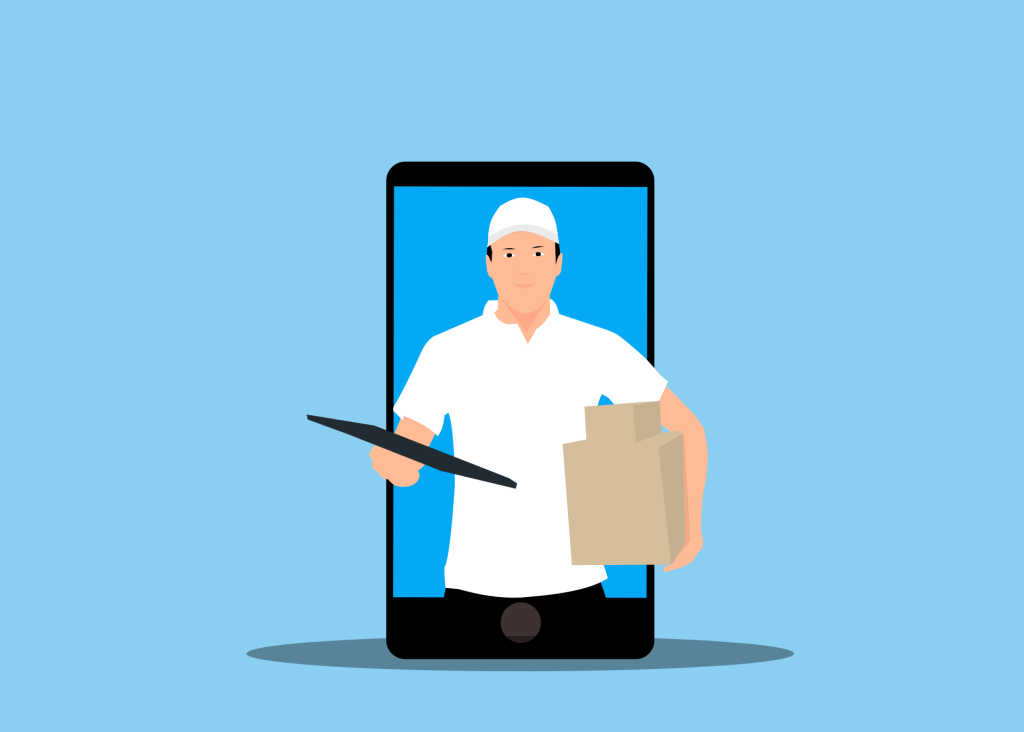 Do you often work with Chinese suppliers? You may already know the problems of importing goods from them.
A dropshipping agent serves as your ears and eyes. He is basically someone who assists you in doing things on your behalf.
Dropshipping agents serve as your spokesperson and assist you throughout the logistics operation. So, they are like real estate agents that help us get a better home for our family.
Dropshipping agents can assist you in sourcing goods from Chinese suppliers, ship them to whichever location you want, and manage customer service and returns.
So, the best dropshipping agent acts as an intermediary providing you with additional services. He is a negotiator as well as an intermediary of transactions. He helps his clients get better prices on their purchases.
To put it another way, they are a one-stop store that will handle sourcing, shipping, and after-sale for you. Online sellers who want to try this business model but lack the required time or help can get help from dropshipping agents.
What Type of Services Does Dropshipping Agent Offer?
Without an agent's help, the online store must find a supplier to fulfill customer orders. It is a time-consuming yet tiresome task.
So, we must discuss what a dropshipping agent can actually do for your business.
1) Product Sourcing
Product sourcing is one of the essential services offered by a dropshipping agent. A reliable agent will have an extensive supplier network and be able to guide you in selecting the ideal products.
They will have access to a database of genuine suppliers, including their contact details, factory addresses, etc.
As a result, you won't have to look for suppliers on your own, saving you time and effort. The right agent can bargain reasonable prices with suppliers on your behalf, so you'll also save money.
In short, a dropshipping agent is an excellent option for avoiding detours for individuals who want to conduct business in China but do not have sufficient knowledge.
2) Product Quality Control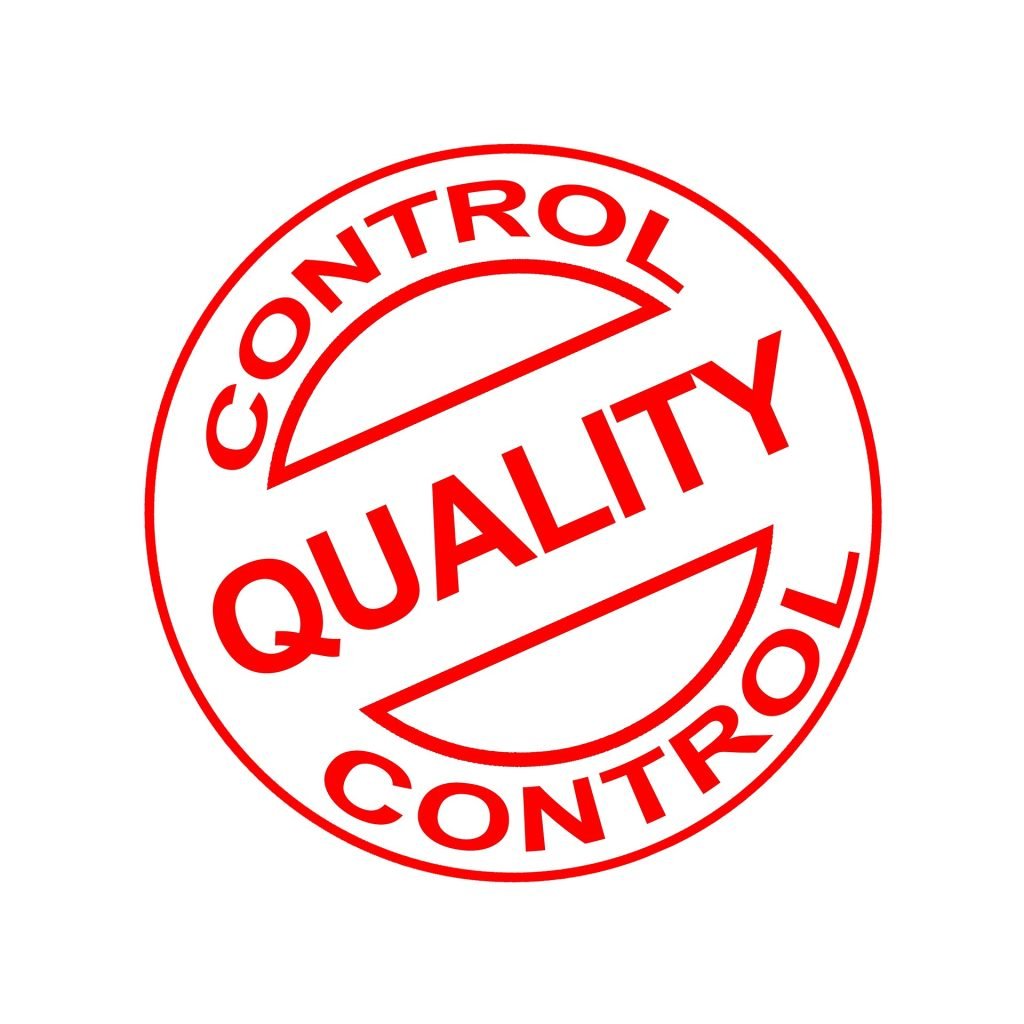 You'll also get assistance with quality control from an agent. The agent will check that your products meet the quality requirements before shipping.
As a result, you won't have to deal with bad feedback, returns, or refunds due to defective products. Besides, your buyers will only receive high-quality goods.
The right agent can quickly spot warning signs and potential issues due to years of experience.
3) Managing Your Inventory
A reliable dropshipping agent can assist you in organizing your inventory. and Provide a warehouse for your use. He also ensures that you always have a sufficient supply of trending products. An agent can accomplish this by monitoring trends in sales and predicting when you will run out of stock.
What if you don't want to ship products to any specific location? Some agents provide a warehouse to help you store goods and send them directly to the buyer's area. It is another unique service that dropshipping agents offer.
If you dropship goods from multiple suppliers, an agent can save you time and effort. With his assistance, you won't have to worry about selling too much or running out of stock.
4) Video and photography
It is another vital service that many dropshipping agents in China provide. It can be an excellent method for showcasing your products to potential clients. Amazing videos and photographs can create a fascinating yet visually appealing experience.
Moreover, it can help you differentiate yourself from the competition by making your products look more attractive.
5) Combine Multiple Orders
Do you have a lot of orders from various platforms like Shopify, Amazon, eBay, etc.? Then, shipping each order separately will be a significant hassle.
You can eliminate the need to ship multiple orders separately by combining them into one order. Of course, you will need the assistance of a genuine dropshipping agent to do so.
6) Packaging
One of the most crucial tasks managed by dropshipping agents is the packaging. They better understand the packaging requirements for various product types and will ensure that each package complies with the requirements.
Additionally, because they frequently collaborate with multiple suppliers, they can assist you in finding the packaging that best suits your product needs and budget.
Seeing that a dropshipping agent takes care of everything, you'll save time and feel relaxed.
7) Private Labeling/Branding
Private labeling or branding your products is yet another vital service that dropshipping agents offer. It means your products are rebranded with your logo on the packaging. It gives your parcels a more polished appearance and earns customers' trust.
A dropshipping agent can assist you at each step. An agent works on every step, from product selection, locating suppliers, and branding to shipping!
Additionally, they can guide you about the most effective methods for ordering distinctive goods that stand out in the online market.
8) Shipping and Tracking
Most of the time, you want to buy something in a country other than yours. So, you cannot allot time or find resources to handle and track each individual order.
You can concentrate on other aspects of your business that are more important by outsourcing this to a good agent.
As you can see, dropshipping agents make sellers' lives easier. Hiring a reliable agent is the best decision you can ever take. This solution saves money and lets you concentrate on expanding your store.
What Are the Advantages of Working With a Dropshipping Agent?
Most beginners may not understand why they must hire an agent to connect them with a supplier. They may view the sourcing process as simple as clicking and securing orders, which is unrealistic.
We cannot ignore the role of a dropshipping agent. By now, we assume you know how crucial it is to hire a local dropshipping agent in China.
1) Trending Products
A dropshipping agent works with many factories and drop shippers at once. Thus, they have good insight into which items are currently popular or trading well.
They will quickly be informed whenever a new product is released. That's because they have a good relationship with manufacturers.
And by selling these unique products when no one else will, you can benefit from that.
2) Reasonable price
Obtaining the best price for buyers is the responsibility of a dropshipping agent. Why? Because the majority of people will choose AliExpress, DHgate, or other suppliers if they don't get a better deal.
Many factories prefer to work directly with a dropshipping agent. So, it's easy to see how dropshipping agents can get a better deal than anyone else. Of course, you must check their network and skills.
Dropshipping agents can locate products of the best possible quality at the lowest possible price. Remember, they understand the fierce competition in this field. So, they try to maintain superior service.
3) Increased speed of delivery
Have you ever handled many suppliers at once? Then, you understand how important it is to monitor their shipping procedures constantly.
Indeed, it really wears you out. And with a reliable dropshipping agent, you are not required to do that.
A variety of shipping options are available when you hire a dropshipping agent. They specialize in this field and will ensure you receive the best shipping service, regardless of the delivery location.
In short, dropshipping agents' extensive networks and expertise are crucial in handling shipping operations.
4) Excellent support
Another advantage of hiring a dropshipping agent is that you just need to reach a single person when issues arise.
Imagine contacting multiple teams to resolve issues. It never solves the problem. Instead, it will only waste your precious time.
On the other hand, a dropshipping agent will reach you to offer updates, like holidays and Chinese New Year.
What Is the Cost of a Dropshipping Agent?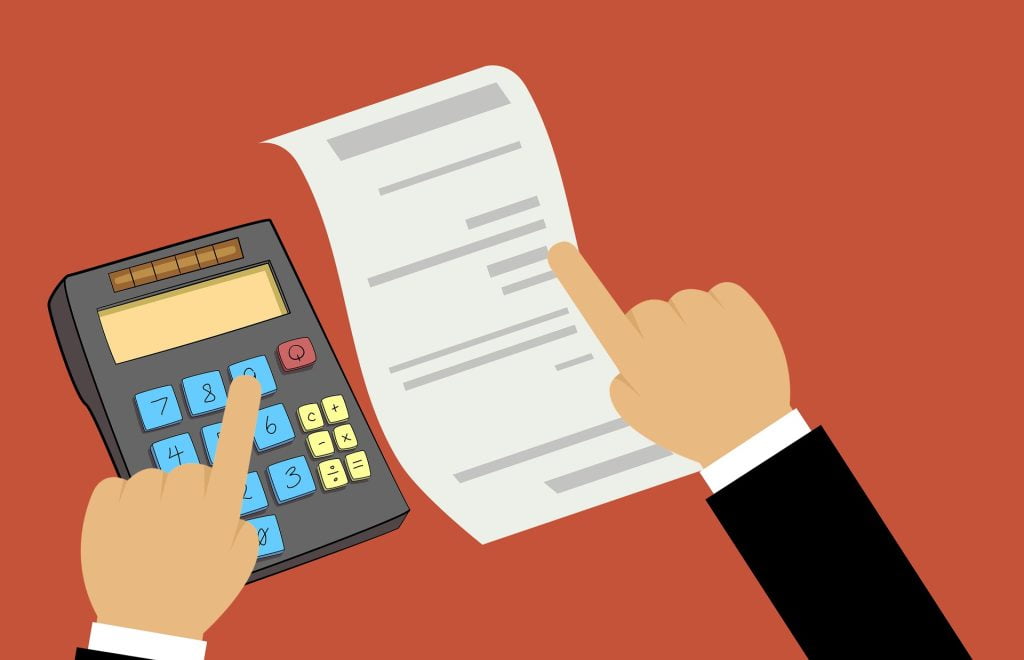 The volume of your orders typically decides the sourcing agent's service fee. They receive commissions in a percentage depending on the number of products bought.
Sometimes, dropshipping agents also use the hourly rate for their services.
In any case, providing an exact cost without learning more about the particular services and your requirements is difficult. Two main factors influence the pricing of a dropshipping agent:
1) The Supplier
The product supplier and the drop shipper both offer compensation to the agent. This fact has an impact on the amount you pay the agent.
The agent will charge you more if a supplier offers low commissions for providing high-quality products. Likewise, he may choose a supplier offering great commissions but average-quality products if you cannot pay more.
2) Additional Services
Some dropshipping agents provide additional assistance, including order fulfillment, labeling, bulk storage, tracking, and customized packaging.
As a result, the agent can cost more or less depending on their services and involvement in your business.
What Are the Most Frequently Used Payment Options for Dropshipping Agents?
As discussed earlier, some dropshipping agents may charge a fixed or hourly fee. However, most agents often take a percentage of each order they process.
1) Flat Rate
Dropshipping agents that charge a fixed fee per order fall under this category. Here, the price stays the same regardless of the size of your order. usually the fee is $0.8/order
Remember, the agent charges you according to the services you select.
2) Commission Percentage
This method follows a specific commission percentage of three to ten percent. So, it is the most preferred and usual fee structure for a dropshipping agent.
In this case, you finalize the payment with a dropshipping agent. Then, he contacts suppliers to check if their quotation matches yours after adding a commission.
Some agents also send free samples. Once you like the product quality, you can proceed. Otherwise, there will be no fee.
3) Membership Fee
Not recommended, they usually charge another fee on the supplier's side, so the supplier's prices are often not so good. It is a fixed fee paid monthly, quarterly, or yearly. Agents with an extensive database of quality suppliers usually use this method.
So by paying their membership fee, you can see the suppliers' contact information and choose which ones you like. In this mode, you must pay a predetermined price to get access to the database.
You can pay for additional services like shipping, custom packaging, quality inspection, etc.
Your best bet is to find an agent who helps you find quality suppliers and agree on a fee per order shipped and other additional costs.
Dropshipping Agent and Supplier – What's the Difference?
Although dropshipping agents and suppliers share many similarities, they may not be the same as you imagine.
A dropshipping supplier provides a detailed catalog containing a typical collection of goods. Thus, dropshipping suppliers have fewer options and services than dropshipping agents.
On the other hand, dropshipping agents can be individuals running their own businesses, working for fulfillment companies, or both.
Unlike typical dropshipping suppliers, which only offer products, dropshipping agents are more reliable and versatile.
Also, there are many dropshipping agents to choose from. They typically provide essential services, including order fulfillment, warehousing, shipping, product sourcing, etc.
What Is Print on Demand (POD)?
Print-on-demand is a method for providing custom goods to buyers. It is commonly known as POD.
Simply put, it is a method of fulfilling orders in which products are created immediately upon receiving an order. It is often the best method due to the absence of MOQ.
Moreover, this method is also more suitable for those looking for branding. Here, products are made and sold per order. As new orders arrive, your designs are printed on the products.
It indicates that you only pay for the goods when the buyers place an order and make the payment. Products do not need to be purchased in advance and maintained in stock.
What Separates POD Agents From Dropshipping Agents?
In most cases, a dropshipping agent is unable to offer customized products. However, POD agents can do it. And it is the primary distinction between both agents.
We can point out many more differences between dropshipping and POD agents.
1) Product Customization
POD agents frequently draw businesses that sell goods with distinctive designs, for example, clothing and shoes. With a dropshipping agent, the buyer often needs to buy ready-made stock.
Also, dropshipping agents might need advance fees. However, a print-on-demand agent won't ask for payment until the stock has been sold.
2) Market Analysis
POD agents cannot provide product metrics and analysis for their customers. That's because no one can tell what the customer wants to buy.
It may not apply when working with a dropshipping agent. That's because product metrics and market analysis are available. Some dropshipping agents use advanced tools to offer trending products and their market analysis.
3) Profitability
Well, POD agents often let you earn higher profit margins than drop-shipping agents.
Where Can You Find a Reliable Dropshipping Agent in China?
Many dropshipping agents operate online, and we cannot travel to China. So, the solution is straightforward – let the Google search get you the answer.
It is crucial to conduct thorough research when searching for a reliable dropshipping agent. Here are some suggestions to help you locate a reliable and professional agent:
1) Individual Agents
As previously stated, you might want to cut costs if you are just starting out.
A well-established agency may charge you around $30 monthly. Moreover, they might charge you a percentage of each order, making you less willing to work with them again.
Thus, you can begin with an individual dropshipping agent in China, which is not so difficult to start.
You can find reliable dropshipping agents in China through various channels. However, be cautious because it can be tricky for beginners to determine whether an agent is skilled enough for your online business.
It is not recommended to work with individual agents, you are likely to encounter scammers or no perfect service because it is not their full-time job, on the other hand, they may be unfamiliar with the dropshipping business, leading your business into a vicious circle.
2) Hiring Sites
Another best method to locate a dropshipping agent is to look at freelance sites like Upwork. These sites provide access to thousands of competent dropshipping agents.
The best part is that these websites often maintain the quality of agents working on their platform by cutting down on con artists.
You can use search terms like Chinese dropshipping agents to find agents this way. Check their profile description to see if the agent has the knowledge and credentials you need.
Read each agent's profile information before sending them a message. It will give you an idea of their expertise and mastery and help you determine if they fit your requirements.
3) Dropshipping Agencies
When your order quantity goes approximately fifty orders per day, you should look for a reputable dropshipping agency to assist you with handling the entire logistics operation.
The majority of dropshipping companies are reputable and proficient. They will also have a larger team to fulfill your orders. Some agencies also have a database with AI capabilities.
4) Search for a Dropshipping Agent on Social Media
Do you want to get a genuine dropshipping agent in China? Then, start posting your requirements in dropshipping groups on Facebook.
Such groups can become an excellent resource since they typically have thousands of active members.
How Can You Check a Dropshipping Agent's Reliability?
As you know, you will need a reliable agent to scale up the dropshipping business. So, how do you know if a dropshipping agent and his services are trustworthy? Check out these hints.
1) Check References:
Asking others who were previously engaged in dropshipping is the most expedient method for locating a trustworthy dropshipping agent.
You can reach sellers working in your industry or niche who dropship products from China. Ask about their satisfaction rate with the agent's assistance and request references.
2) Examine Their Expertise:
An experienced agent is more likely to be trustworthy than an inexperienced or novice agent.
If you've found a suitable dropshipping agent, you should ask them for the tracking numbers of earlier orders. After that, you can verify these numbers with the logistics company to know the delivery status.
Yes, previous tracking numbers can show how efficiently they execute their orders. It also tells whether the delivery was delayed.
3) Examine Their Credentials:
Relevant industry organizations primarily grant certification to dropshipping agents.
So, these credentials will tell you whether or not the agent is organized and capable of handling your orders. However, if a dropshipping agent refuses to disclose this information, it could indicate that they are not as competent as you imagine.
4) Read Reviews:
Check their reviews online to know what others think of the agent's assistance.
5) Make a Video Call:
When you've found a suitable dropshipping agent, make sure you make an appointment for a video call with them. After a video call, you will learn more about them and decide whether or not you can collaborate with them.
Check how well they communicate with you during the video call. Did they confidently communicate, pay attention to your requests, and respond to your inquiries? Or did they appear to be incoherent or messy?
These crucial pointers will help you verify the reliability of a dropshipping agent.
6) Check their site
A reliable agent should pay a lot of attention to their website, and if they don't even have one, then it's best not to choose one.
How Can You Choose the Best Dropshipping Agent?
Assessing and selecting the best dropshipping agent is essential, no matter what product type you want to source.
So, consider the following pointers when choosing a dropshipping agent.
1) Agent's Price:
Choose the dropshipping agent that offers the best value for your money. You can analyze and compare the prices of different agents.
Remember, price is essential to consider when choosing an agent. That's because you probably want a solution that is affordable yet offers the best quality.
2) Quality:
Ask dropshipping agents to send some pictures of the items. This way, you can ensure the product quality lives up to your requirements.
3) Fast-process order
A good agent can often process your orders quickly and within 24 hours, which will give your customers a high-quality user experience and thus boost order growth
4) Delivery and Shipping Times:
Ensure the agent can deliver products on time without making excuses. You can also ask for information about the delivery time.
A dropshipping agent who fails to deliver on time can affect your business. Your store can get bad feedback for late deliveries.
5) Communication:
Try to get in touch with the dropshipping agent to see if they can reply nicely and fast. Proper communication is vital for a successful collaboration. It ensures that all drop shipping operations will run smoothly.
So use these factors to make an informed decision and select the most suitable dropshipping agent for your online store.
Final Thoughts
So, a dropshipping agent is a specialist that every online seller absolutely requires.
Every online store owner's ultimate objective is to achieve success and retain sales momentum. Of course, it can be very challenging, especially if just one person runs your business.
You may fail at finishing any work because of taking on too many different responsibilities and complying with orders. A reliable dropshipping agent can assist you in this area.
So, ensure you get excellent dropshipping agents based on your particular requirements. A genuine dropshipping agent can ensure that every minor task involved in dropshipping runs smoothly.