In Malaysia, there is notable growth in the online business model. However, before starting, you need to know how to sell your products online.
Moreover, you must know the businesses that will help you earn a profit. Besides, make sure you learn the ropes of how to be successful with dropshipping in Malaysia.
You can identify reliable suppliers after you know how to go about the dropshipping business.
However, you need to know about the dropshipping model that works best in Malaysia. So, let's start!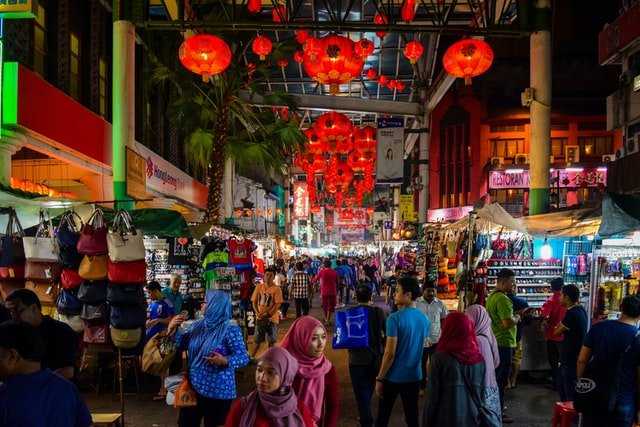 What Are the Reasons for the Rise of Dropshipping in Malaysia?
Malaysia is a country that is growing fast. Its diversity, affordability, and attractiveness put it up there in the dropshipping scene. It has at least 25M active internet users and 22 Million mobile users.
Malaysian e-commerce also boasts of getting the government's support. So, you can enjoy the agreeable rules and regulations of the e-commerce industry.
Why Should You Dropship to Malaysia?
Let's look at some of the crucial factors that will be of benefit to you if you choose to dropship to Malaysia: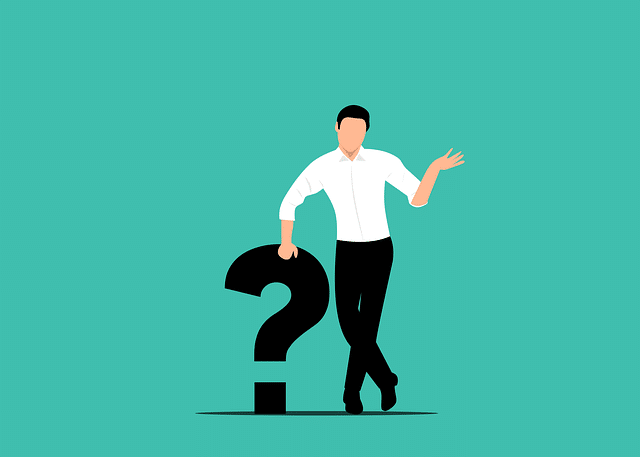 1) Better Market Positioning
If you want to use Shopify or wooCommerce, you can upload dropshipping products and sell on these platforms. You can also sell to more established eCommerce platforms, like Lazada, shopee, or eBay. In short, market positioning is pretty straightforward.
2) Saving efforts and time
Time is a significant factor, and it's something that you shouldn't ignore. You can save your precious time by allowing reliable suppliers to take care of your orders. In addition, it will help you save time since you won't be managing the product order logistics.
It comes in handy because it will save you from buying stock in bulk prior and end up storing it in the warehouse. You can look for genuine suppliers to help you handle the delivery from their warehouses.
You can choose many items and list them in your store without incurring many costs and risks.
Note that there are many dropship suppliers in Malaysia with different pricing. Thus, it's an advantage since you can be competitive when quoting your budget.
How to Dropship in Malaysia?
Starting a dropshipping business in Malaysia is no different from starting it anywhere else in the world. All you need is to choose your market and niche. Then, once you've handled the niche part, you'll need to look for a reliable supplier.
After that, you need to create a store on the platform of your choice and start doing the marketing.
Let's see the step-by-step process in the below section.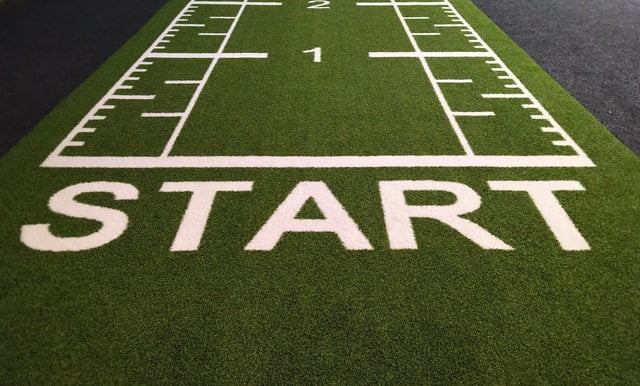 Dropshipping Business in Malaysia - How to Start It?
Step #1: Get the Right Motivation
Passing orders will not in any way help you to make passive income. So, like any other business, you need to put extra effort into building your empire in dropshipping. All you need is the focus and set your mind in whatever you do to help you succeed.
B) Be Confident and Knowledgeable
People make mistakes when they decide to start a business they know nothing about at the moment. Sometimes, they have zero passion for it. But, to succeed in every industry, you need the knowledge to do the best in whatever you set in your mind.
Learn how to serve your customers in the right way. Selling what you are familiar with is an advantage. That's because you can tell your customers more about the product.
Step #2: Get the right supplier for Malaysia
Once to choose to venture into the dropshipping business, you need to select the right supplier. That's because they play a significant role in the success of your business.
For you to make the right choice in choosing your supplier, have a look at these pointers below.
A) Is Your Supplier Located in the Manufacturing Hub?
Shopping online gives one a notion of getting their products on time which is not always the case. For example, suppliers from abroad may have way too cheap products. But they fail in the product's delivery by taking much time than expected.
Making a profit from shipping products online is expensive. Thus, it may deny you a profit. To avoid all the frustrations of shipping, you can choose a local Chinese supplier.
Chinese suppliers can drop ship products to Malaysia. It will help your customers to get their products on time. It is an advantage since this may make them order a product from you again.
B) Can Your Supplier Send the Correct Products on Time?
Time is essential in every business. Therefore, it would be best to be keen on timings. A wrong supplier can make your customers lose trust in you once you mess around.
Your supplier should at all times try to send the exact products that your customers ordered and on time.
For a product to reach its customer in Malaysia, it will take 2-4 days to deliver. If the delivery days exceed, your customer may opt to order from another seller. It may frequently happen if the issue of time is not well taken care of on time.
Let your supplier be consistent in delivery as far as you respect the time to avoid losing customers.
C) Is Your Supplier Offering a Good Profit Margin?
Your main goal of starting dropshipping is to get profits. So, before you engage a supplier, you need to ask yourself whether what you'll get from them is worth investing your time and effort in at the moment.
Likewise, you need to ask yourself whether whatever you will gain in every sale is worth selling.
Take time to calculate your costs and weigh them against the money you want to make. Then, continue with the supplier if you are to make a profit. Moreover, don't shy off looking for another supplier if you will not be making any profits.
It would be best to do business with a supplier who will give you an amount to sustain you.
D) How Does Your Supplier React to Wrong or Faulty Product?
Once you decide to venture into a business, you need to know those bad things prone to happen. Since it's something you can't avoid, your supplier needs to;
E) Does the Supplier Have Experience Solving Any Problem That May Arise?
Be willing to handle things at their own cost. If you choose to fix things yourself, you may get lesser profits. You work as a marketing agent in the dropshipping business. Thus, your fee includes your service as a marketing agent.
Be always on time in communicating things. Communication is vital in every business. If a problem needs a quick fix, you need to speak fast. Waiting for days for the supplier to communicate with you will be bad for your business.
If the supplier is not willing to give the support, be sure it will affect your business. That's because the profit they offer will not be enough to cover any faults.
A massive mistake that a dropshipper can make is overlooking the step of creating a brand. One needs to spend more time thinking about their brand in the market. If your brand is new, be sure your customers will hop to the next seller who is cheaper.
The only way to avoid this is by creating a brand that your customers will identify.
But it would be best if you asked yourself this:
What makes my brand stand out?
What benefits will customers gain from what my competitors aren't offering?
After these questions, you can create your business's unique sales proposition (USP).
Step #4: Become a Marketing Expert
To succeed in dropshipping, you need some knowledge of marketing and customer service. It goes a long way as far as your business is concerned. Therefore, it would be best if you get equipped with this.
If you know nothing about marketing or customer service, you can choose to learn it. It will cost you your time and money, which in the end will be of benefit to your business.
So, invest in it and learn what it is and what it takes to excel in it.
To excel in your dropshipping business, you need to invest more in your time and effort. Failure to do this will do your business to fail. Take your dropshipping business as a full-time job if you want to make money out of it.
To get a good income from dropshipping, you need to invest your time in the business. Working for a few hours in a week will see you fail. So when starting your business and ensuring it has stood on its feet, you need to plan to work in the timeline of 40- 60 hours a week.
Successful drop shippers invest more in time, and they are sure to reap the benefits. So let your dropship succeed by investing more of your time and effort into it.
Step #6: Measure and Optimize Your Success in the Malaysian Market
While in business, you need to measure the performance of your business. Measuring your business can mean anything between succeeding in it or failing.
Measuring and optimizing are challenging tasks that make many drop shippers avoid doing. Unfortunately, it happens at first when the numbers aren't significant.
To be different from other drop shippers, you need to start measuring from day 1. To do this, you need to create a spreadsheet to help you track;
• Your monthly sales revenue. It will help you know whether it is on the increase or decrease.
• Your order size is average.
• You also need to track the number of Malaysian followers on your social media accounts. It will let you know whether there is a rapid increase in numbers.
Once you make an initiative of measuring from month to month, that's when you get to see whether you are making progress. If you happen to find out that there is no progress, try to find out why.
After finding out why to make the changes to your business, do the measuring again to see if the changes were helpful.
With this, you'll be in a better position to optimize many areas of your business to help it grow to a five, six, or seven-figure company.
Top 10 dropshipping suppliers in Malaysia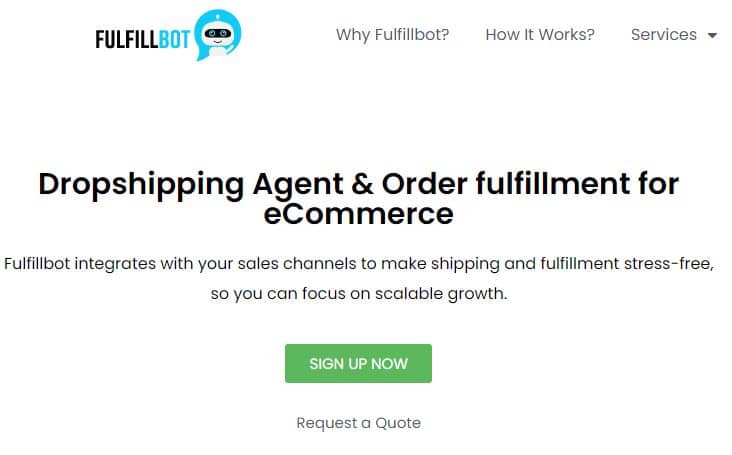 FulfillBot is the best dropshipping supplier to get your products shipped to Malaysia. It stands apart because they work around the clock to ensure they fulfill your orders.
They are fast and reliable and do the shipping within 24 hours.
They also have a dedicated manager who is ever on top of your account.
Fulfillbot has volume discounts and special rates in shipping for all major carriers.
They also boast automated order and inventory tracking via their intuitive online portal.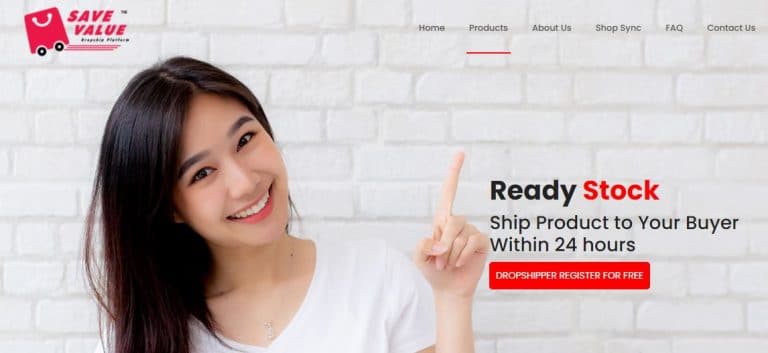 SaveValue is another most creditable dropshipping company you can find in Malaysia. One thing that sets them apart is they always go the extra mile to serve their business partners in the best way they know. Excellent customer service is all they strive for all the time.
SaveValue boasts of dealing with a wide variety of products. These products are pet supplies, electronics, cosmetics, and kitchenware. They have friendly prices, and their shipment is always timely.
They also boast of delivering products in picture-perfect conditions.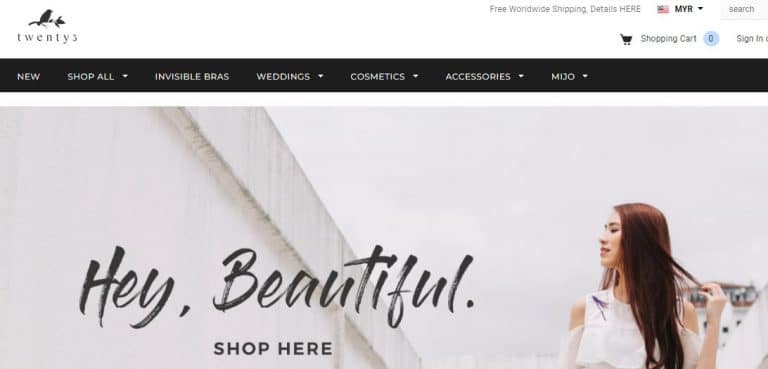 Could be your area of interest in dropshipping be of women's clothing and apparel? Well, Twenty3 has a wide range of options to choose from in its collections.
They are one of the most significant dropshipping suppliers in Malaysia. Thus, to new entrepreneurs, these suppliers offer direct mail delivery.
Their vast women's clothing includes stock from veterans and young Malaysian designers.
Whatever kind of clothing you would want to dropship, which is clothing for all occasions, you'll find them at Twenty3 at affordable prices.
Another thing that makes them stand out in local shipping is that they do it free of charge. With this, you are sure of saving much money on the shipping fee.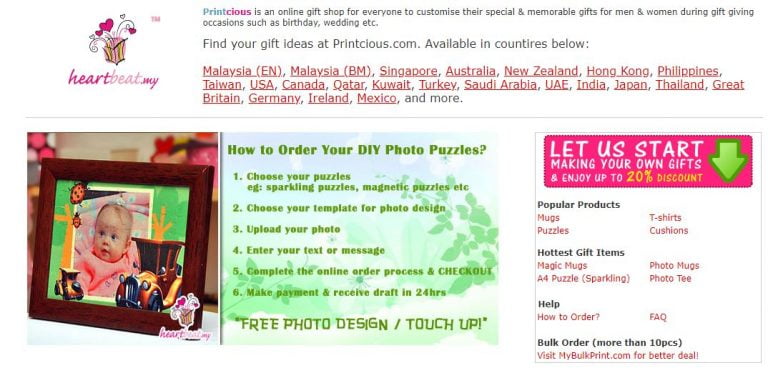 If you want to dropship random and small gifts, Heartbeat is your go-to go supplier. You can place an order for personalized gifts like phone casings, T-shirts, mugs, glass flames, bags, cushions, and much more.
This company stands for quality. So, for personalized gifts, choose Heartbeat for dropshipping services. This company has been in existence since 2006, so its craft is top-notch.
Esgesee is clothing and apparels wholesale Malaysian dropshipping store. Their website is currently inactive. Yet, you can find updates about this fashion brand on their official Twitter handle.
Clothing trends are penetrating the market in a big way. That's because the clothing business has been popular worldwide.
If you want to start, you can contact Esgesee directly to get the help you may need from a wholesale dropshipping supplier who specifically deals with this.
Apart from their timely delivery, they give you a tracking number. With this, you get to help your customers by updating them with the status of their orders.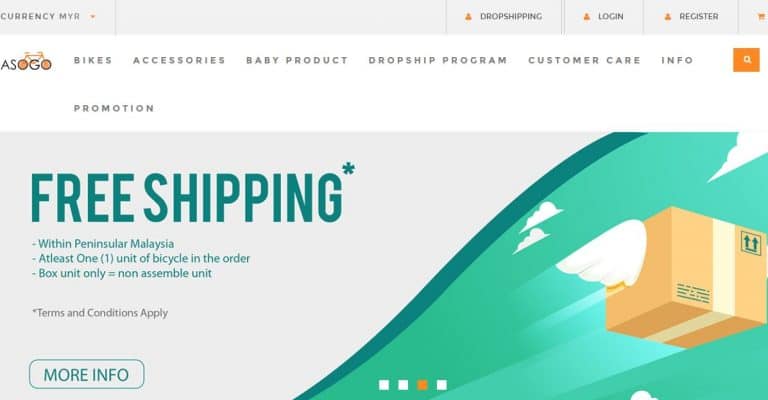 Are you thinking of venturing into bicycle dropshipping? Well, Asogo is your go-to go supplier. They stand as one of the biggest dropshippers in Asia. Their products include bikes for kids, adults, and sports.
Their stock also consists of bicycles accessories. Moreover, they offer repair services to their customers. They have at least more than 1,000 dealers on their website.
On their website, you can find four leading brands: Asogo, Garion, Cronus, and Gamma.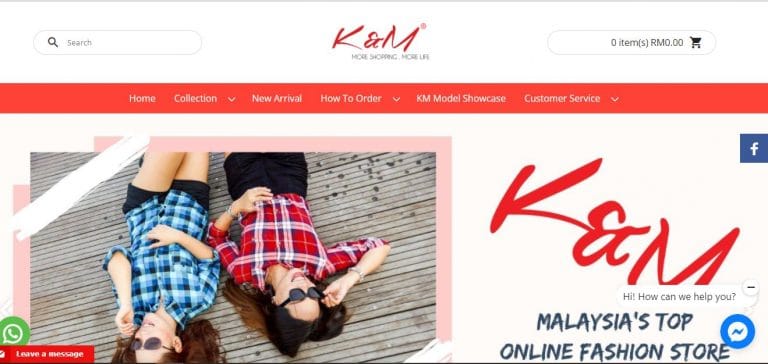 Kime is famous for being the supplier of many eCommerce stores in Asia. In addition, it's a fashion dropshipping supplier.
Kime deals with a wide range of women's clothing. These suppliers often give out special offers for dropshippers and sell their products at low prices.
All you need to do is be on the lookout for any promotions.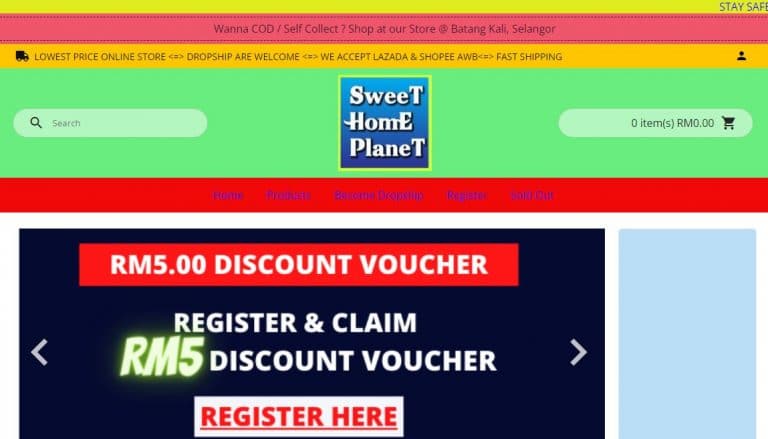 Sweet Home Planet deals with toys, home and body accessories, electronics, and an array of different products that cater to all ages and genders. Once you sign up and email them, they immediately set the dropshipping prices and forward the list to you.
You need to note that prices may vary. It will depend on your business potential and experience. Some may be lucky enough to get better deals than others. But, if you plan to work with them on a long-term basis, you can try to bargain.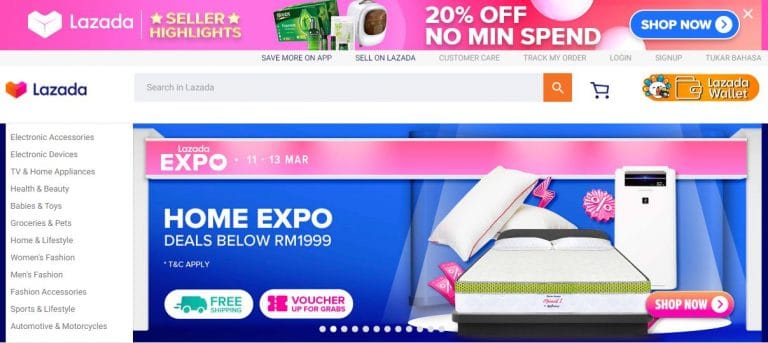 It is a famous Singaporean-based eCommerce platform. Even so, they have expanded to Malaysia too. They are an excellent option for people interested in electronics. In the Malaysian online marketplaces, Lazada is growing fast.
Of course, you can find more than 35,000 sellers on this platform, with each outweighing the other. But, you may need to search to find the desired product at reasonable rates. That's because the platform has lots of resellers instead of wholesalers.
If you want to find decent leads, you need to do your search carefully, which means investing your time in it.
SummerGlitz is another wholesale company specializing in casual, nursing, and fashionable maternity clothes. If you can find maternity clothes, be sure to find baby accessories at their store. You can contact SummerGlitz through their official Facebook page.
The company has been in operation in Malaysia locally since 2010. But, it's only recently that they launched their dropshipping program.
One thing about this company is that they have more than 5,000 products available at all times. In addition, they stand out since they recognize and reward business owners who bring excellent results and sales by giving exclusive discounts.
This company brings in new stock every month. So if you are looking for a specific product, be sure to find it if you regularly check their listings.
Dropshipping is the best way to start your business in Malaysia. More than enough social media entrepreneurs on the net choose Malaysia for dropshipping. The best thing is that you don't need to buy a warehouse to store your products.
You can also boast of working from the comfort of your home as long as you have an internet connection.
So, contact the best dropshipping supplier to help you grow your business in Malaysia. Get in touch with Fulfillbot now!