Are you a business owner in search of reliable storage space in China? Warehousing in China is the best way for business owners to store their goods.
Do you have a logistics company, freight, or import and export business? Then, warehouse space can help your business run without hurdles.
What's more, you will enjoy many services offered through warehousing in China. These services include product storage, distribution, and delivery. Besides, you get packaging, inventory management, and much more.
There are many warehouses in China. So, you can rent a Chinese warehouse that best suits your needs. This blog will add much more information about warehousing in China. Moreover, it will help you choose the best Chinese warehouse.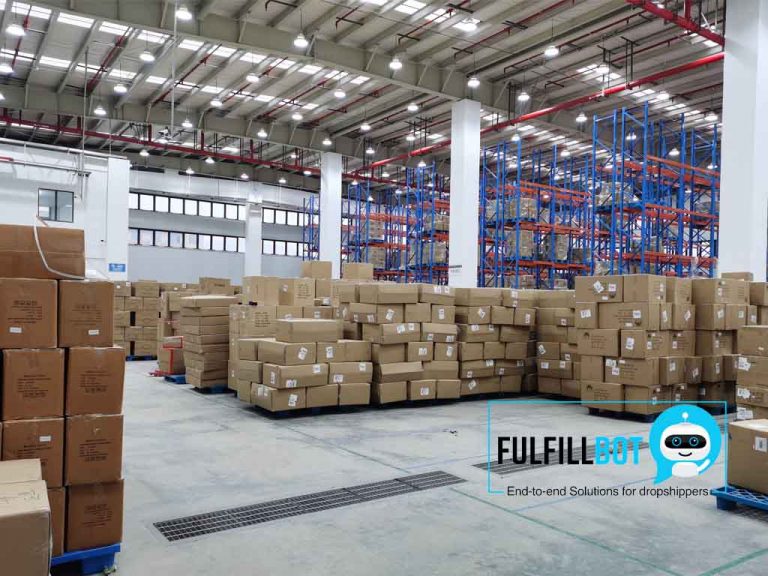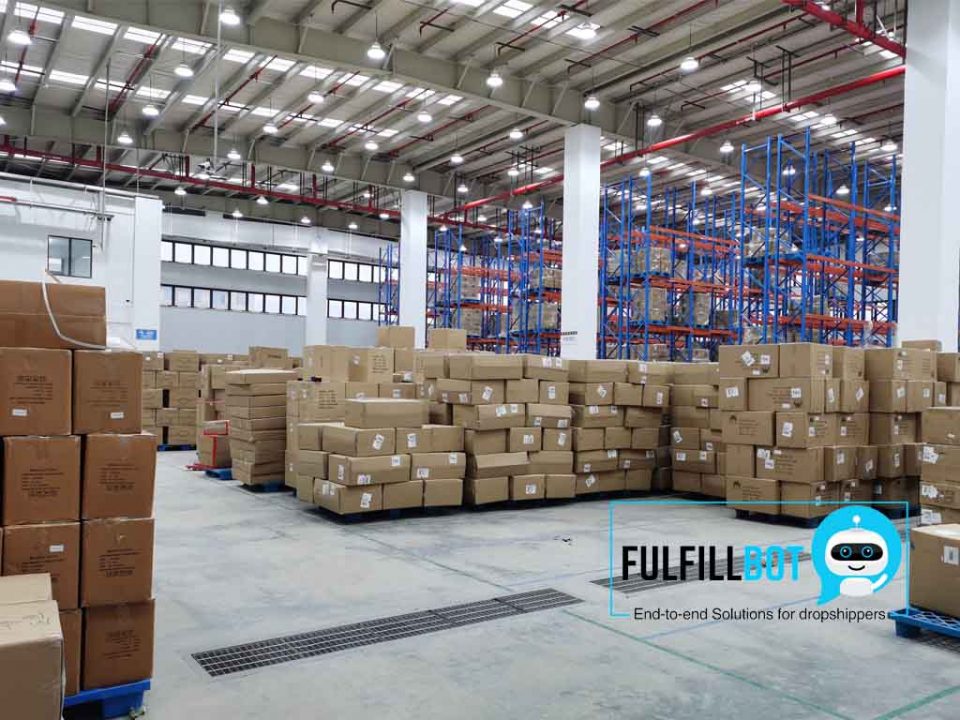 Warehousing is the process of storing goods in a particular space. Thus, a warehouse is a structure in simple terms. Here, businesses keep lots of wares or goods.
Warehouses are different. You may be able to access some of them, while you may not access some. That's because some are accessible to the public. But, others are not accessible.
You may also find some warehouses that do nothing other than store products. But, others could be providing logistical services.
Types of Warehouses
There can be many types of warehouses. These are:
A) Public Warehouse
Some governments often own a public warehouse for the public. But, many small business owners use it for storage. That's because public warehouses provide storage services only. Here, you can rent space and store your goods at an affordable price.
B) Private Warehouse
A single corporation owns and runs a private warehouse. Here, management and storage of goods have better control. Examples of such warehouses include fulfillment and distribution centers.
C) Fulfillment Warehouse
The name of this warehouse speaks about it. Here, e-Commerce businesses find order fulfillment services. You can also call it a fulfillment center or 3PL.
D) Distribution Warehouse
In the supply chain of wholesale goods, you will find way-stations. These way-stations are distribution warehouses or facilities. These warehouses mix products from many vendors. Thus, it helps smoothen the wholesale delivery for retailers.
E) Bonded Warehouse
Bonded warehouses are another category of warehouses. Such warehouses hold imported goods until the time they clear the customs.
Why Do You Need to Use Warehousing Service in China?
Are you wondering why it is important for you to use the China warehouse? Well, look at the growth of the production industry in China. Look at the kind of goods this country produces and exports.
You will realize that China continues to grow fast in production. Thus, we cannot compare the number of goods it exports to other countries.
Warehouse companies store products and materials before their distribution. Thus, business owners need the services of warehouses. The warehouses in China are famous for being affordable.
They provide many services as well. For example, you will experience easy returns should there be any errors. It will also help you prevent delivery delays. Here's more:
1. It Stores Your Products In a Specific Location.
Are you looking for a storage space to fit your production orders? Well, China warehouses provide that. Thus, you can rest assured that all your products ship from one central location. So, the process of quality control also becomes much easier.
You can enjoy extra benefits by having all products in one location. For example, the management of quality control becomes easier.
2. It Makes Order Processing Easier.
Using a China warehouse leads to optimized order processing and shipping. It is easy to check and confirm what products are in stock or sold out. That's because there is constant monitoring of goods.
The warehouses may provide the tools you need to load and unload your orders. Besides, they provide effective inventory management and fast shipping. All these make the process of order processing easier and quicker.
3. It Improves the Delivery Time of Your Products.
If you want to improve the delivery time, consider using warehousing. With it, you can read your customer's pre-orders. Split shipments are another option you can take advantage of with the warehouse.
Having a warehouse also lets you ship goods to your customers across the globe. You don't need to transport these products to your country and the customers.
Instead, you can ship them from China to the clients. It speeds up the delivery process while saving you a lot of time.
4. It Uses WMS to Control Your Supply Chain.
China warehouses play a huge role in managing the supply chain. They use a Warehouse Management System, WMS.
The WMS is nothing but a software tool to collect and store goods in the warehouse. Besides, this software tool monitors the supply chain process in the warehouse.
It ships products from factories to warehouses. It then takes these products and delivers them to the customers.
5. China Warehouses Have Professional and Experienced Staff.
Do you wonder about the warehouses and their services? Well, you better stop worrying. That's because Chinese warehouses have skilled, experienced, and well-trained staff. They are experts in loading/unloading, inventory management, packing, etc.
Using their services means placing your goods in better and safer hands. Thus, you will enjoy working with them.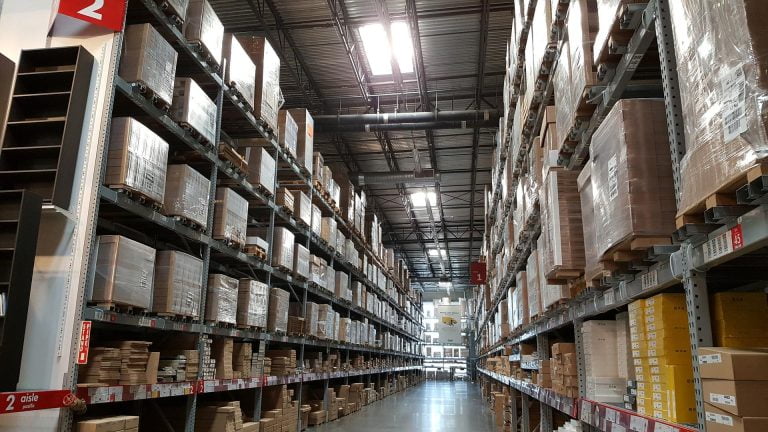 What Are the Major Benefits of Using a Warehouse in China?
Your business will benefit if you consider using the China warehouse. Such benefits include:
1. Significant Reduction of Business Risks.
Warehousing China helps business owners to reduce the risks in their businesses. Besides, the warehouse takes full liability for your items' safety. Also, some warehouses do quality control and inventory management.
Since the warehouse takes on all these tasks, you get professional services. Thus, it helps everyone who takes their services to reduce their business risks.
Moreover, many warehouse providers have an insurance policy. So, its insurance company pays for damages that result from accidents.
2. Financing Help.
Did you know that a China warehouse can help you get financing for your business? Well, now you know. The warehouse issues a deposit slip when a buyer stores his goods. It also offers a document known as a business owner warrant.
The buyer can use these two documents to apply for financial aid or loans. Besides, he can use the receipt as security while borrowing money.
3. China Warehouse Facilitates Quick Shipping.
Are you experiencing delays in shipping? Then, it's high time to change the narrative. Warehousing companies can deliver the order to the location.
It helps to speed up the process of shipping. Besides, it reduces the time spent processing the orders. Also, the warehouses have an effective packaging and labeling process.
4. Faster Stock Refilling.
The warehouse provides information about your stored inventory. This inventory helps you track what is out of stock and what is in stock. Thus, it is hard for you to get out of stock.
You don't have to wait for the supplier to arrange these goods. Instead, you can stock them in advance in a warehouse.
5. Competitive Storage Rates.
Is there any impact of using a China warehouse on your business's budget? Well, that can be a source of concern.
But, while China warehouses offer many services, they are inexpensive. China has many affordable and low-cost warehousing options. Thus, you can expect to get a decent offer from the warehousing companies.
A warehousing service provider offers different pricing plans. These plans depend on your storage quantity and duration.
Many service providers offer discounts on long-term plans, like yearly storage. Thus, the longer you store goods in a warehouse, the lower your rates.
Make sure you stock the inventory yearly. Then, you can test the previous data of your orders. Then, find the top-selling products. Finally, you can buy various products and store them in a warehouse.
6. Spending Less on Overhead.
Finding your storage location and running it is not an easy task. It is tedious, time-consuming, and costly.
China warehouse services have a great network and management facilities. Using them will help you save on time while spending less on overhead.
7. Flexible Operations.
You will have many options if you work with a China warehouse. In case of a feast or famine, the warehouse will still meet your needs should your sales halt or increase.
The warehouse will be ready to walk with you when you wish to expand your business. In short, warehouses have no limits on how much storage you have at the moment.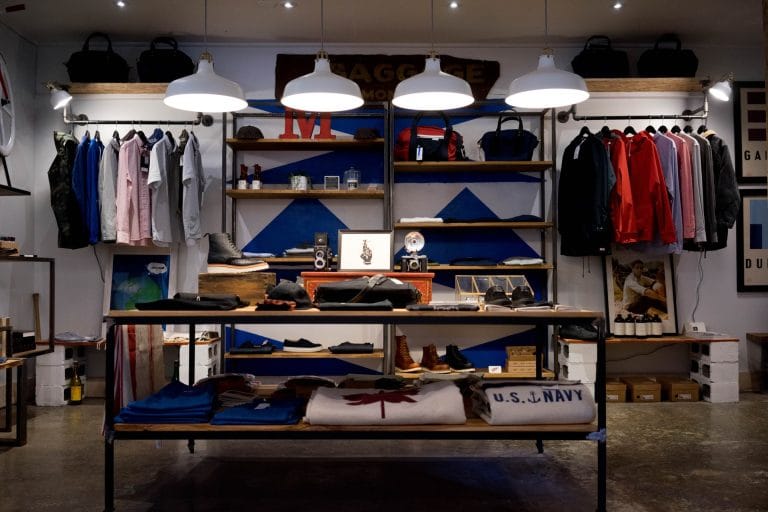 What Are the Main Services You Can Expect from China Warehouses?
Remember, each warehouse center is different, and so are its policies. Most warehouses offer picking, shipping, packaging, and storage services. Besides, some 3PLs may provide cross-docking and kitting services.
You must understand each warehouse and its services. It will make your e-Commerce fulfillment plan easy and more effective. The main services provided by the China warehouse are: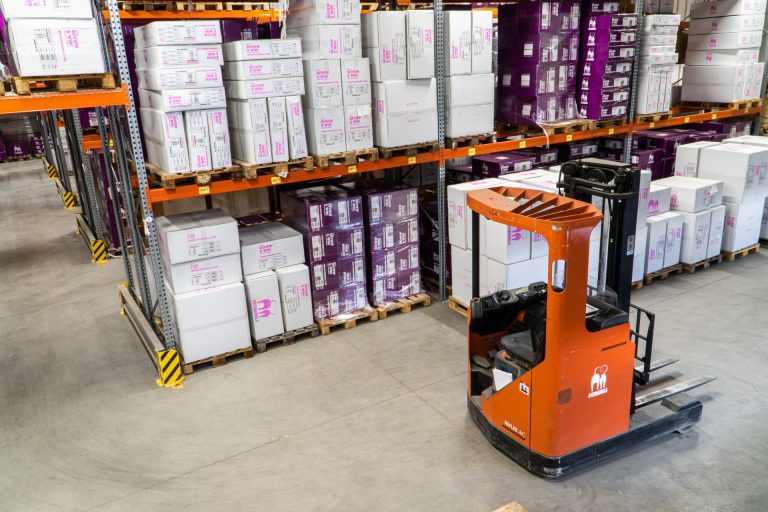 1. Warehousing and Storage.
Storage is a standard service that you will find in every China warehouse. Inventory management and demand forecasting play a crucial role. It can help you maintain a lean supply chain. You can do this with less inventory. Besides, you can increase turnover while saving money on warehousing.
2. Selecting and Packing.
The most important services in fulfillment are picking and packaging. It involves using a list to pick items and pack them before delivery. Warehousing companies work with different clients. So, they create a list of orders.
3. Order Processing.
It is another major service you get from the China warehouses. Order fulfillment refers to the actions required to send your orders out.
An electronic copy generates when the consumer clicks the 'Buy' button. Then, the process of picking and packing starts. The last step involves handing products over to a carrier to transport them. It is the final stage as well in your supply chain.
4. Shipping
You can choose from the many available carriers. The main ones are USPS, UPS, and FedEx in the US.
You may be able to choose different carriers for each shipment. You can consider the most affordable transport with fast delivery.
5. Returns Processing.
In returns or reverse logistics, you must make choices! For example, do you want to have the returns sent to you? Or do you want to have the reverse logistics managed by the 3PL?
6. Cross-Docking
It is a China warehouse service that allows for quick filling of back-orders. Besides, some warehouse service providers offer distribution services. Here they grab the products from the receiving dock. Then, label them instead of putting things on the shelves to handle inbound cargo.
7. Assembling and Kitting.
Kitting involves the combination of many SKUs to make a new SKU. This process involves packaging products to ensure safe delivery.
8. Locations of Warehouses.
E-Commerce enterprises can reach consumers from any location. Thus, location is the most crucial factor in order fulfillment.
Sitting inventory is a service, whether it appears as such or not. Warehousing gives you the freedom to determine the storage location.
9. Inventory Management.
Some 3PLs may assist with client inventory planning. For example, a company controls many warehouses filled with products.
10. Palletized transport.
Some warehouses provide bulk delivery and order fulfillment services. Likewise, some service providers offer palletized shipping services. It helps transport bulk and large commodities.
The LTL (Less-than-truckload) freight often transports palletized goods. Thus, it is good to keep your warehouse in mind as you plan for your supply chain. It will enhance your operations and make it easy for you to have any challenges resolved.
11. Help in Supply Chain Management.
Most service providers do what they must do to help their customers. They have employees who are experts in fulfillment. Thus, they can assist in supply chain management. They can help you resolve all fulfillment issues with their knowledge.
How to Choose the Best China Warehouse?
Choosing a China warehouse will affect your business in one way or another.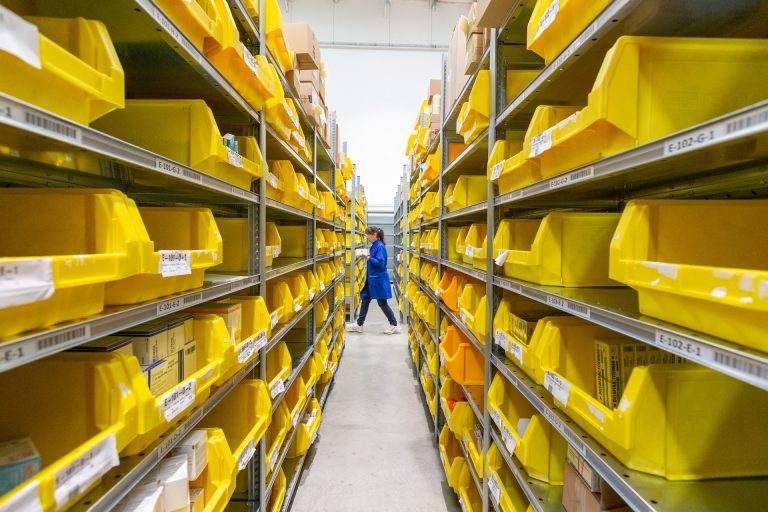 1. Find an Inexpensive and Cost-Effective China Warehouse.
Consider your budget and stick to it. Then, choose the China warehouse that aligns with this budget. Proper research should do the trick since China has many warehouse options. Ensure to select the one that meets your needs at an affordable price. To find the best one, check several warehouses and compare their prices.
2. Consider the China Warehouse's Location.
The warehouse location will have a significant impact on your business. For this reason, consider a central location. The nearer it is to your production site, the better. Remember, the area will impact your costs and profit, so consider it.
For general cargo trade, suppliers are mainly concentrated in Guangdong, Zhejiang, and Shanghai.
Major cities in Guangdong: Shenzhen, Guangdong, and Dongguan.
Major cities in Zhejiang: Hangzhou, Yiwu, Ningbo.
Another is Shanghai.
If your suppliers are in or near these provinces, then warehouses in these cities are the best choice because they are close to the suppliers and close to the ports.
You can refer to the following picture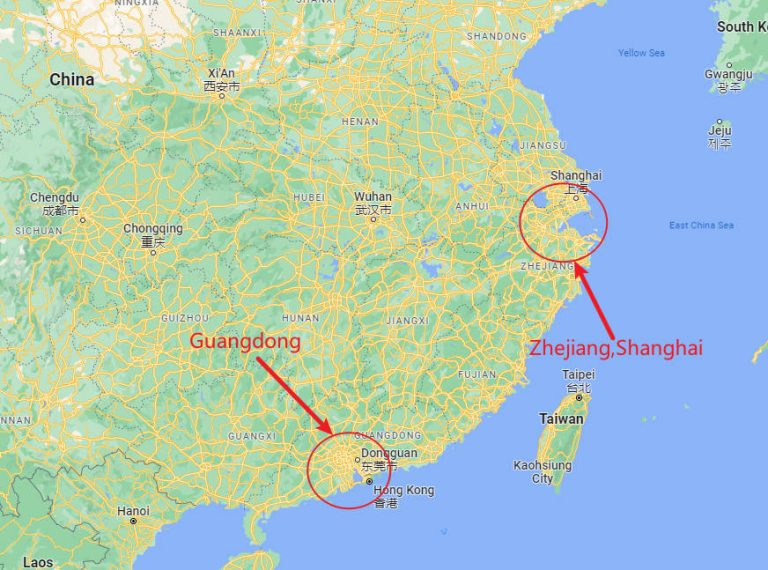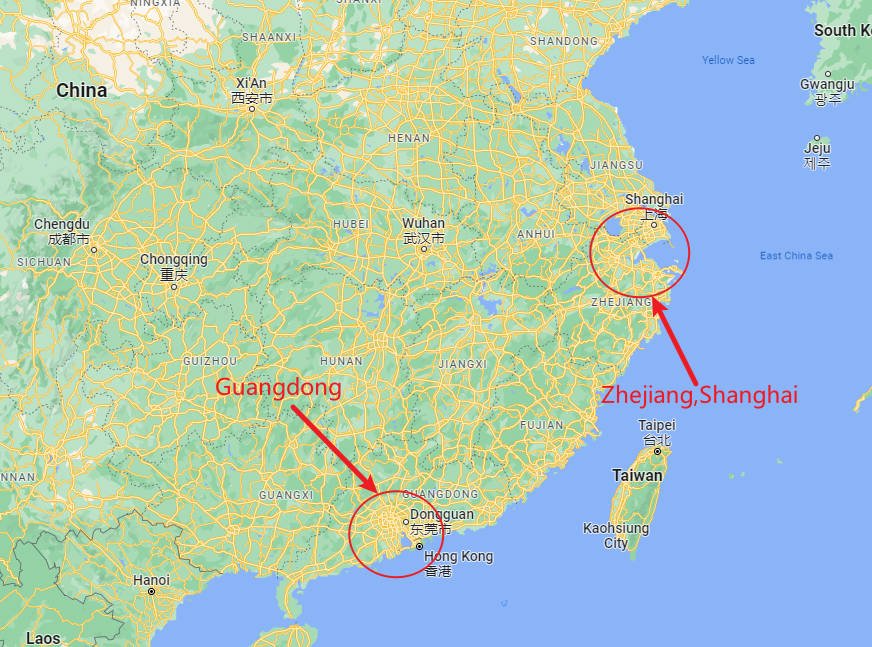 3. Choose a China Warehouse According to Your Business Needs.
China warehouses provide great services. If your business benefits from them, they must meet all its needs. For this reason, consider your business needs.
Then, select the China warehouse that meets most of your needs, if not all.
4. Ensure the Warehouse Location Is Nearby a Seaport.
Choosing a warehouse with a nearby seaport adds to the trade benefits. It makes shipping cost-effective and easy.
Most companies use the sea option to transport goods. Thus, a location with a nearby seaport reduces local shipping costs.
5. Ensure Safety.
Climate factors can affect your inventory. It happens when the warehouse lacks well-sealed commercial roofs that prevent leakages. As you consider a warehouse, ensure that its sealing is perfect. Also, ensure it has good protection against rains, storms, and other concerns.
6. Look For Security Systems For Monitoring the Goods.
The safety of your products remains paramount. As such, look for a warehouse with advanced security systems. The warehouse should have enough cameras installed in every important place.
How to Find the Right China Warehouse?
There are many resources through which you can find a good China warehouse. But, if you want to find the right one, you will find the following methods useful: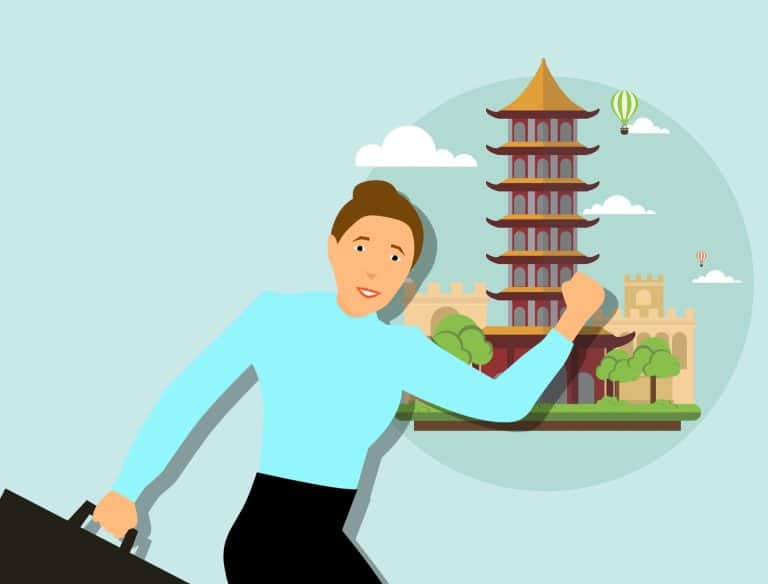 1. Visit China.
China's local market has got many warehousing options. If you explore the Chinese market, you will find many warehousing options. Going to the wholesale markets and talking to the suppliers found there will work. These suppliers can link you up with the warehouse people. The warehouse people can then assist you in getting a space there.
2. Contact Different Chinese Sourcing Companies.
Many china sourcing agents provide warehousing services in China. Consider using their services. The main task of a sourcing agent is to find a product supplier.
But, a sourcing agent can offer extra services upon request. It includes packaging, shipping, and also warehousing. If a sourcing agent doesn't have a warehouse, he can find a reliable one. You can contact Fulfillbot to learn more about its services.
3. Use the Available Online Platforms.
Consider using the online platforms to find a China warehouse. Alibaba, for instance, has lots of options on its website. Visit it and choose the warehouse that meets your needs.
4. Find China Warehouse Contacts on Google.
The internet is also full of information about warehousing. Make use of it. But, make sure you deal with a genuine company. That's because there can be fraudsters operating in this industry. So, it's better to deal with someone you know.
1. What is the Work of Warehousing Companies?
Warehouse logistics involve planning and managing warehouse activities. Such activities include cargo planning and space management.
2. Do Chinese Warehouse Companies Bear the Burden of Damaged Goods?
Yes. Some warehouse companies take it and compensate their customers. So, file a claim with their management for that damage.
3. How to Get Warehouse Services in China?
China has many sourcing companies providing warehousing services. Contact them for the warehousing services you need. But, make a point of visiting China yourself.
4. Do the Chinese Warehouses Have Up-to-Date Setup?
Of course! You can find many factories, suppliers, and wholesalers in China. Thus, many warehouse companies are already working great in China. They have an up-to-date setup to run operations.
The Chinese warehouses use modern technology. It helps them to speed up their operations and automate and optimize them. Besides, they use advanced alarm systems and security methods.
5. Where Can You Find the Most Affordable Warehouse Storage in China?
Chinese warehouses are available in many cities. But, their prices are affordable. So, the best you can do is find several. After that, compare them to choose the one that fulfills your needs at a cheaper cost.
You can find the best warehouses in the following places.
• Guangzhou
• Shenzhen
• Shanghai
• Yiwu
• Xiamen
• Ningbo
This list can go longer if we add every major province in China. So, you must focus on the warehouse that meets your needs. Besides, the warehouse should be reasonable.
6. Should I Buy or Rent a Warehouse in China?
Buying properties in China can be a complicated process. It is hard, especially for foreigners. But, renting has an easier and simpler operation. So, renting some space in a warehouse is more affordable.
7. What Are the Main Activities in Warehousing Operations?
The warehouse operations may vary depending on the company. But, the four major activities in warehouse operations are:
• Receiving
• Storing
• Arranging goods
• Packaging
Warehousing offers many services to business owners. Well, it acts as another shop for store owners. Thus, you must select the warehouse wisely.
You will find many warehousing companies in China. Their services include inventory, picking, packing, shipping, and labeling.
It helps you find a central location for your products. So, it can save time while controlling your supply chain.
Besides, their staff is conversant and offers professional services. The many services they offer come with lots of benefits.
So, you can find a reliable China warehouse. You can do it by visiting China or contacting sourcing companies. Product sourcing companies deal with suppliers and warehouse service providers. Thus, they can help you find the best warehousing solution in China.
Hence, seek professional help from a genuine product sourcing company. They have a widespread network in China. It can help you choose the best suppliers and warehouse companies. Moreover, it can save you from going into the hands of fraudsters.
So, talk to the Fulfillbot's customer executive now! And take your business to the next level by finding a China warehouse today!
Need a reliable China warehouse?
👇👇👇👇👇👇