When selling to different country people, you have to consider a few things. It includes patterns, target market, different styles, materials, and sizing.
  Among all these, sizing is the most crucial aspect of a product. You might have the best products of the latest style. But if the sizing does not cater to your target market, it will not sell.
  Sizing varies. Some regions have their size charts. The most common are US size, Asian Size, and UK size. Most customers use size charts to search for suitable products.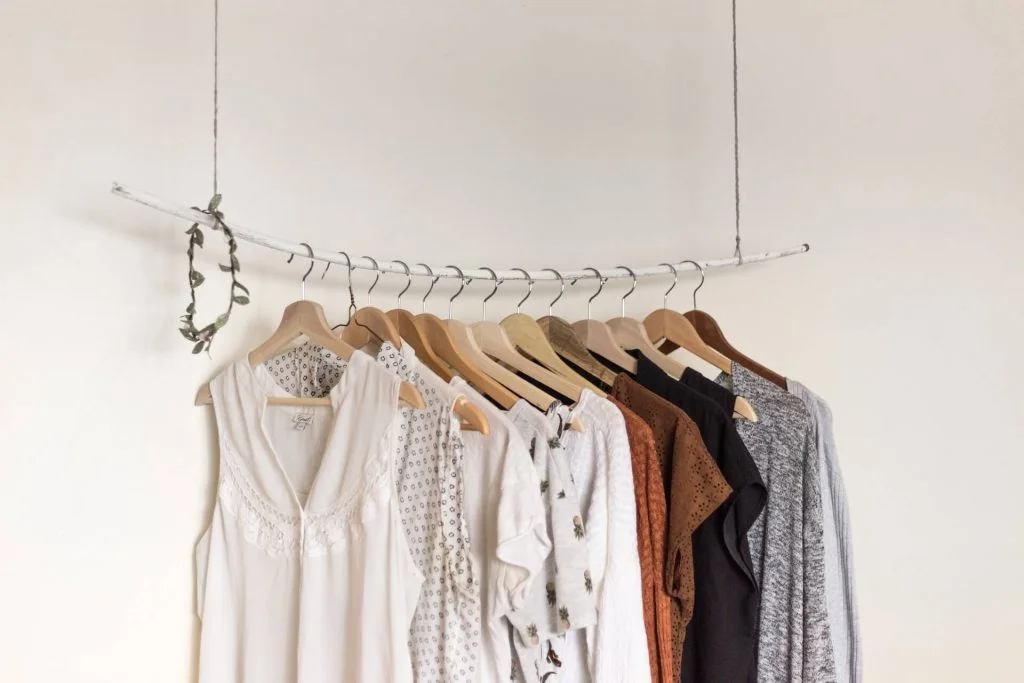 What Should You Know About Asian Size to US Size Conversion?
When creating products, for example, clothing, manufacturers tailor them based on the region they will supply clothes. So, if the buyers are located in Korea, they will produce clothes to fit Koreans.
Your target market should let you know what sizes you are to buy as a seller. Also, you need to figure out how to convert the size of your product to other sizes.
Accurate sizing will help you improve sales. Also, customers will trust and be loyal to your store.
Asian sizes include different sizing from countries like Japan, India, Korea, and China. You have to have a chart that shows the size conversion of these country sizes to US size.
There isn't a universal guideline on clothing sizing. The most important thing to know is; Asian clothing is of a smaller fit than US size and other Western countries' sizes.
If you plan to source clothes from Asian countries, you have to remember that the sizing is different in those regions. For example, Korean sizing is different from Japanese sizing.
If you manage an online clothing store, you should know how to convert sizes. It will help in assisting customers in picking the right clothes and accessories.
Knowing how to convert Asian sizes to US sizes and vice versa is advantageous. You can learn how to convert or use size conversion apps.
Many online stores provide a conversion chart. That's because it helps customers understand which size they fall for a specific product. No matter where the customer comes from to buy the product.
  Understanding the difference in sizes is essential. It can help both the buyer and the seller. Here is why sizing conversion is essential.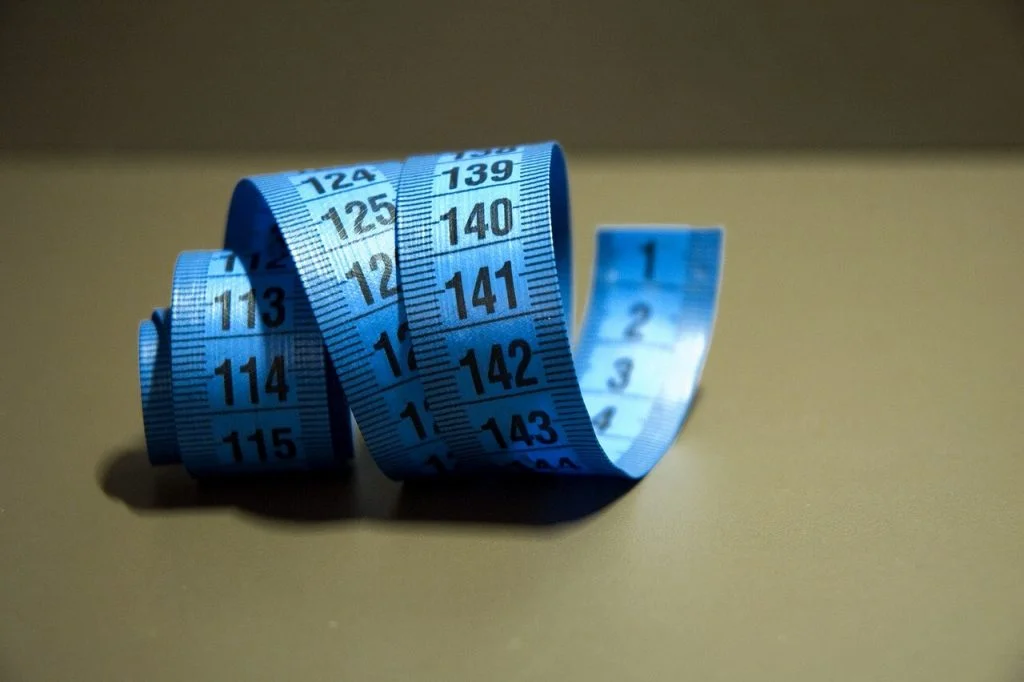 1. To Meet Customer Expectations
You serve different customers from different parts of the world. Providing customers with what they need ensures they are satisfied.
Imagine shopping in a store where the only sizing is Asian. So, buyers from other parts of the world won't have an opportunity to buy from you.
Some might pick what is not made for them if they do buy. As a result, you will have a dissatisfied customer. A disappointment comes when you buy something that doesn't fit. Or you buy accessories of the wrong size.
When customers shop from a store that provides a size chart, they invite many other customers. With a size chart, customers can pick the right product for themselves.
A size chart inclusive of different sizing is a game-changer for your business. After all, a happy customer is sure to become a returning customer.
2. To Avoid Returns and Customer Inconvenience
When customers are not pleased with what they buy, they are bound to be returned. A purchase that does not meet their requirements cannot stay in their wardrobe.
If a shoe or clothing sizing does not match your size chart, it will inconvenience the buyer. As a reseller, you should offer different sizes. It will help you avoid returning items.
There are many instances where a product purchased by a customer is bigger or smaller than what is expected. In a situation like this, a customer returns the product and asks for a refund.
It leads to loss of business and customers. You might also get many bad reviews if you are an online store. Moreover, the customer might not shop from the shop again. To avoid returns and customer inconveniences, you must ensure your sizing is correct. Also, the sizing on your online store products matches those on the size chart.
3. To Be Prepared When the Supplier Doesn't Provide Size Conversion
As a reseller, you should know how to convert sizes. A supplier may sell you products that are in Asian size. The products may end up not coming with a size conversion chart.
If you have an e-commerce store, you must provide a size chart. That's because a size chart will help your customers know the size of the product.
Being up to date with the different sizing will save you. You might be the one designing clothes with US sizing in mind. But to reach a broader market, you will have to provide a size conversion.
Also, being knowledgeable about sizing will help you know if the supplier's size chart is okay. A supplier may provide the wrong size chart.
If you don't know how to check product size and conversion, you might sell the wrong size of products. You must help your business grow by providing customers with the right size charts.
4. For Better Business Growth
Excellent service leads to happy customers. If you provide your clients with what they need and go beyond their expectations, they will be impressed.
The customers and organizational structure determine the growth of any business. In short, a customer can make or break your business. To ensure there is better business growth, you have to be exceptional.
Size conversion helps you cater to different customers. If your store sells products that cater to most people, your sales will increase.
Moreover, having Asian sizes attracts customers from Asian Countries. UK sizes attract customers from Europe. Likewise, US sizes attract customers from the west.
When all these people buy from you, you are sure to make big sales. As a result, it can thoroughly impact your business growth. An online store with a size chart provided makes more sales.
If your store does not provide a size chart, your customers will seek an alternative. So, get a size chart, you will see an increase in your profit margin.
What Are the Best Ways to Avoid Sizing Issues?
So, you know how important is the sizing chart. Let's check out some crucial tips that can help you avoid sizing issues.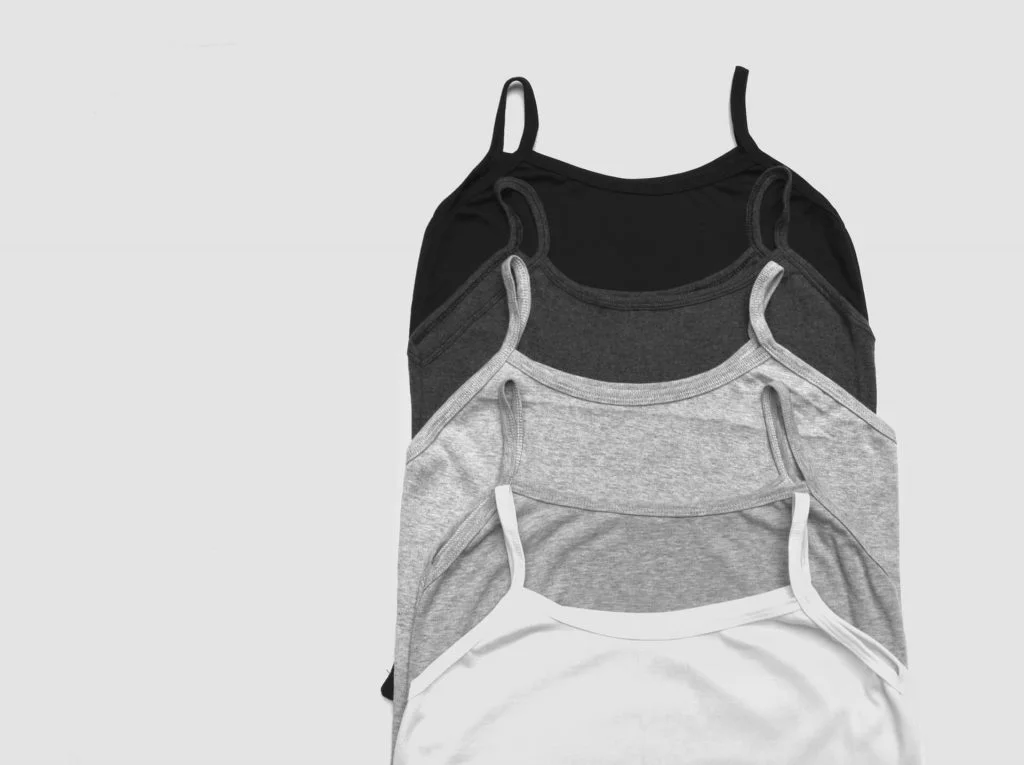 1. Have Clear Communication With Supplier
It can help if you have clear communication with your suppliers before buying. Or else, you will get what you did not ask for to them. You can ask for specific sizing or a mixture when you communicate.
There are different sizing guidelines. Suppliers may be using different guidelines. With clear communication between you and the supplier, you'll both be on the same page.
Thus, request your supplier's conversion chart of US size vs. Asian size. Then, put it up on your store's website. If your supplier cannot provide one, you can also use the standard US to the Asian sizing chart.
You do not have to suffer alone. Instead, you can rely on your supplier. The manufacturer or supplier will supply you with what you need if you inform them.
Before putting anything out to the market, you should know what sizing options you have at the moment. Thus, order samples of the products you would like to sell. Observe them, then come with a conversion chart.
With samples, you can measure and compare sizes. Let your models wear the samples to see how they fit. You can also know what guideline was used to develop the size chart.
State the size variations clearly for your customers. Besides, indicate the conversion method. It will help display the conversion well to avoid returns and unsatisfied customers.
3. Use Your Supplier's Measurements
You can also use your supplier's measurements. Its measurements can provide you with precise dimensions. It will also save you from looking for a conversion chart.
Also, if your supplier gives you his measurements, kindly stick to them. Mixing up your supplier's measurements with other suppliers' measurements will lead to a clash in sizing.
Most sizes are relatively the same. Some suppliers use the standard size charts.
4. Size Charts Clarification
Provide your customers with a detailed size chart. An unclear size chart may not match with the products you sell. Thus, it will confuse your customers.
A good size chart will cater to your customer's different needs. It will include the length, weight, waist size, age, gender, and body size.
A good size chart should also include different sizing. It should cater to clients of different regions, like Asia, the UK, and the US.
In short, it must include the overall international sizing. That is the S (small), M (medium), and L (large)
5. Reference to Competitors
If you cannot come up with a size chart, a reference to your competitor can be another option. At times, your competitor may have a more detailed size chart.
Thus, check out your competitor's e-commerce websites. Refer to their size chart and see if you can use them on some of your products. You can use them as inspiration.
In this case, if your manufacturers are different, some sizes may be affected. To solve this, use the size charts that match your products.
Asian Size to US Size Sizing Charts
Asian Clothing Size Conversion Chart – Women
| EU Size | US Size | UK Size | China Size | Japan Size | Korea Size |
| --- | --- | --- | --- | --- | --- |
| | | | | | |
| | | | | | |
| | | | | | |
| | | | | | |
| | | | | | |
| | | | | | |
Asian Clothing Size Conversion Chart – Men
| EU Size | US/UK Size | China Size | Japan Size | Korea Size |
| --- | --- | --- | --- | --- |
| | | | | |
| | | | | |
| | | | | |
| | | | | |
| | | | | |
| | | | | |
Men's Shirt and Jacket Sizes
Men's Suit/ Coat/ Sweater Sizes
| UK/US/ AUS | EU/ Japan | General |
| --- | --- | --- |
| | | |
| | | |
| | | |
| | | |
| | | |
| | | |
| | | |
| | | |
Men's Pants/ Trouser Sizes
Children's Clothing Sizes
Asian Shoe Size to US - Women
Asian Shoe Size to US - Men
Asian Shoe Size to US - Children
Top Shopify Size Chart Apps You Can Try!
It is disappointing to pick the wrong sized products. It leads to returns and loss of money. Thus, Shopify has size chart apps dedicated to helping customers pick the products with correct sizing.
Shopify is revolutionizing this by coming up with size apps. These apps are for both businesses and customers. Here are the top most trusted size charts apps.
Ultimate Size Chart is an affordable app that works the same as other size chart apps. Most clothing and accessory retailers use it.
The app can be easily installed and has an easy layout. Thus, you can customize it to your liking.
The app provides a size chart that consists of basic information such as product size, color, and price. What's more, admins can customize the provided template to suit their brand.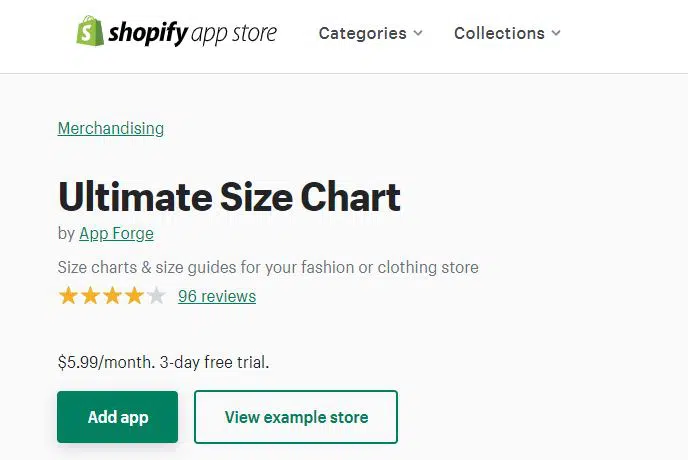 Key Features of Ultimate Size Chart
• You can add images to your size charts
• The app is compatible with other third-party apps
• It allows customers to fill in their sizes to check the available products.
• You can convert your size chart automatically.
• The app provides CSV files to import size charts.
Avada has developed size charts to help over one million online entrepreneurs grow their businesses. It helps businesses provide customers with clear information on different sizes. What's more, the Avada app is free to use.
Avada app provides 11 ready-to-use templates for your website. You can apply the templates directly to your website.
You can use Avada Size Chart templates on Men and Women Shoes, Men and Women clothing. Also, you can use them on kids' clothing and shoes.
You can customize the templates to your liking. Avada size chart helps you preview the size chart when you set it at the backend. Thus, it helps you decide how and where you want it to be on your website.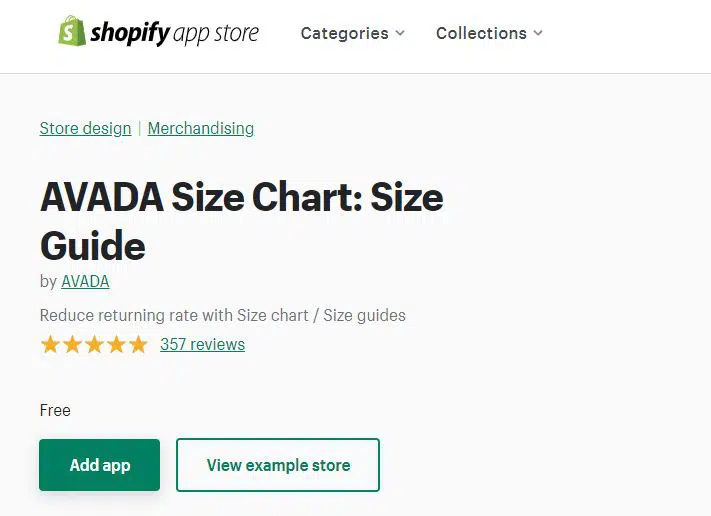 Features of Avada Size Chart
• It is free. You can use it whenever you want.
• It has 11 easy and ready-to-use templates.
• You can customize the size chart templates to your liking.
• The templates allow you to attach videos and photos.
• Allows you to preview size chart settings at the back end.
Size matters by Eastside Co can help develop size charts for your products. It allows admins to make size charts on their own with available information.
You can also select one of the different templates provided and customize it to fit your brand.
The app allows you to break down size charts from long texts to readable tables for the customer. Admins can also add animation on the size charts to make them appealing. Size Matters by Eastside Co is free of charge.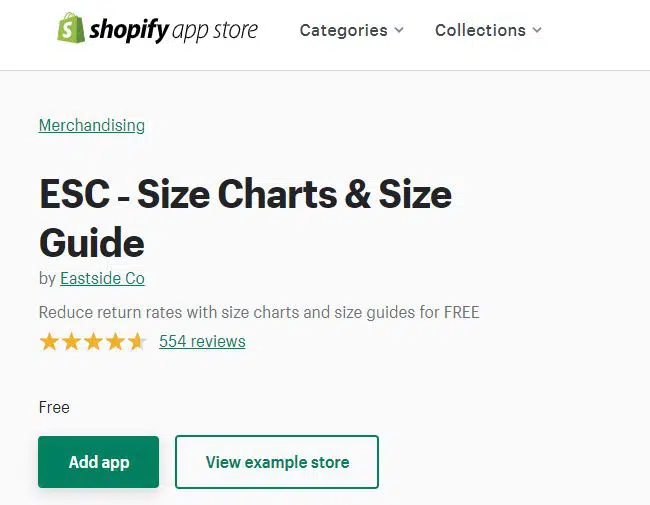 Key Features of ESC
• You can add a tag to photos.
• Customizing charts with CSS is available to fit with the website's context.
• You can update information via email
• The app allows you to seek the required sizes.
• You can generate an unlimited amount of tables.
You can do a lot on the Size Chart app by Sweet Ecom. It is an app that allows you to display information about your business. You can put details such as the size chart, return policies, product listings, and product information.
This size chart app has two plans. You can buy the free version of this size chart app. Besides, there is also a paid ($7.99 per month) plan for users.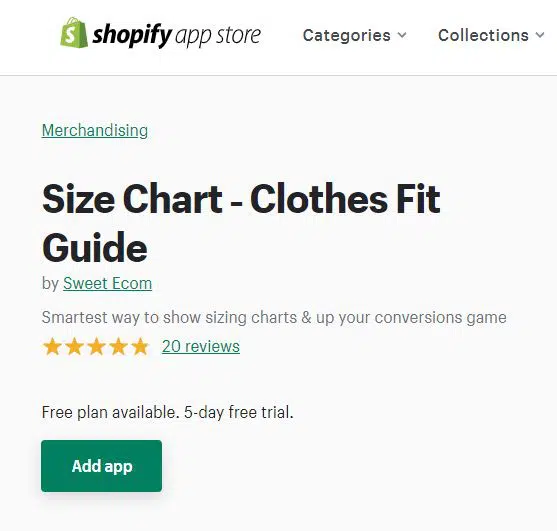 Key Features of Size Chart
• You can add texts, images, and links inside the size charts.
• There is reliable customer support on the app.
• There are unlimited size guides in the paid plan.
• You can customize tabs to your liking. Besides, there is a variety of colors and fonts.
• It works well even if you have no prior coding experience.
Best Fit: Size charts can help you create unlimited size charts fit for your business at a modest fee.
On this app, you can generate size charts of various products. The products include shoes, shirts, bras, and many other items.
You can customize the size chart on the Best Fit app. Moreover, you can add images, videos, product descriptions, and titles to your liking.
Best Fit has 3 Plans. The first one is Free Plan. There is also the Premium Plan that goes for $4.99 per month. Lastly, there is the Development Plan that is free. Development stores can use it until they upgrade the plan to a paid Shopify plan.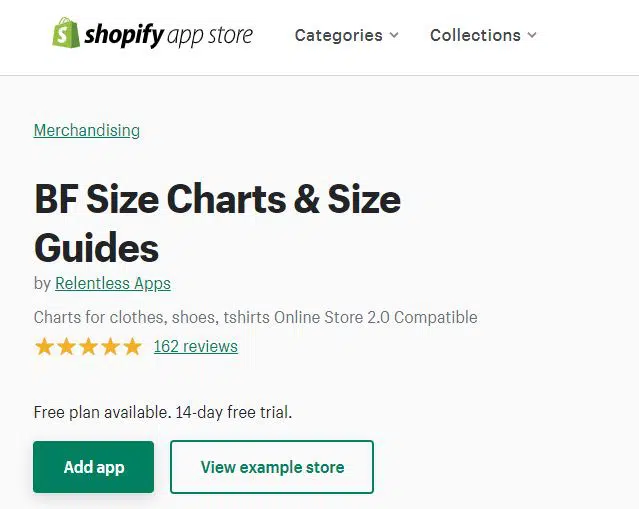 Key Features of Best Fit- Size Charts
• It is easy to use the stylish and responsive app.
• You can create unlimited size charts.
• Moreover, you can add size charts, images, and descriptions of your product.
• You can use it with Excel, Google Docs, or CSV
• You can display a link to the size chart from the product.
Most customers dislike online shopping due to the fear of getting the wrong sized products. Thus, to help them buy the right fit of clothes, shoes, or accessories, you need to display the right size of products.
Getting help to convert sizes through the size conversion app is the way to go. This way, you will provide your customer with the right size of product needed. If customers buy the right size of clothing or shoes, they will start trusting your store.
To convert sizes from Asian to UK or USA, you need to be precise. So download a size conversion app. Let your buyers enjoy the feeling of picking the correct sizes every time!
You can also consider hiring a dropshipping agent to manage your sizing needs. An agent can communicate your needs better.
A reliable dropshipping agent like Fulfillbot can offer different services, including quality inspection and examining your products for the correct sizing.